For many years, black actors, and indeed other actors of color, have not been given the same opportunity to star in major roles that would have seen them stand toe to toe with their white counterparts in terms of commercial success and award recognition. Regardless of this, legendary actors like Sidney Potier, Denzel Washington, Forest Whitaker, and Morgan Freeman have been able to receive the highest awards paving way for the younger generation to make an impact, even more so with the recent calls for diversity in Hollywood.
Due to this, more than a few young black actors have taken up the mantle and are currently making waves in the industry, with more than a few of them being on their way to legendary status.
10 Famous Black Actors Making Waves
Michael B Jordan
Michael B. Jordan is undoubtedly one of the biggest and most famous black actors that are currently making waves in Hollywood. The California-born star, who began his career as a child model before switching to acting, first appeared in episodes of Cosby and The Sopranos in 1999 as well as in the movies Black and White (1999) and Hardball (2001). The Newark Arts High School graduate gained more exposure when he landed roles in The Wire (2002) as Wallace and then in All My Children (2003–06) as Reggie Porter Montgomery.
The young actor continued to put in work all through the years until he starred in Fruitvale Station (2013) where he put in an NAACP Image Award-nominated performance. Jordan was further compared to a young Denzel Washington as he was named among the breakout stars of the year by critics and magazines. In the years to come, Jordan gained more critical acclaim for his performances in the Rocky sequel Creed (2015) as protagonist Adonis Creed and then as antagonist Erik Killmonger in Marvel's Black Panther (2018).
Kevin Hart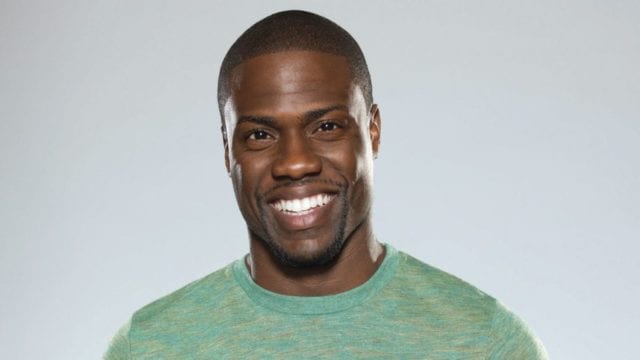 Comedic rock star Kevin Hart needs no introduction as his exploits as both a comedian and an actor has earned him numerous awards as well as an inclusion onto Time Magazine's 2015 100 most influential people list. Some of his most popular works include Think Like a Man (2012), Real Husbands of Hollywood (2013-present), Ride Along (2014), Ride Along 2 (2016), Central Intelligence (2016), and Jumanji: Welcome to the Jungle (2017).
The Philadelphia, Pennsylvania native started his career as a stand-up comedian while working as a shoe salesman. While things were tough for him in the beginning as he was booed off stage a couple of times, Hart soon developed his own unique comedic style that endeared him to fans and saw him win several amateur comedy competitions. From hosting small gigs in his hometown, Hart was soon able to embark on a nationwide tour as he also landed roles in movies like Paper Soldiers (2002), Scary Movie 3 (2003), and Soul Plane (2004), as the rest became history.
Chadwick Boseman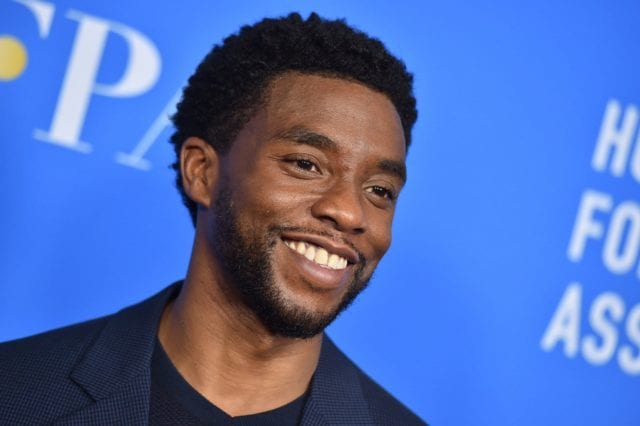 Many people will argue that Chadwick Boseman was already making waves in Hollywood before he signed up to portray the Black Panther superhero character in the Marvel Cinematic Universe movies, specifically in Black Panther (2018). Boseman had previously garnered rave reviews for his roles in 42 (2013), Get On Up (2014), and Marshall (2017) but it was not until he appeared in the highest-grossing film in the United States in 2018 that he achieved undisputed worldwide recognition for his work.
The People's Choice Male Movie Star of 2018 started his career in 2003 in the series All My Children but left the role to pursue a writing and directing career. As the story goes, Boseman, who graduated with a Bachelor of Fine Arts in directing from Howard University, first studied acting in order to learn how to relate to actors as a director. Unfortunately, things did not go as planned for him so he returned to acting, a move that has proven to be one of the best decisions he has ever made.
Donald Glover
2017 seemed to be the year that Donald Glover got the recognition he deserved as everything he had a hand in was very successful. The very talented entertainer, who has careers as a rapper, singer, DJ, comedian, writer, and director, won a Primetime Emmy and Golden Globe Award for his work in the FX comedy-drama series Atlanta. He was also included in Time Magazine's list of 2017 100 most influential people in the world, a testament to his talent and the impact he has had not just in Hollywood but in the inner suburban cities.
Glover, who attended and graduated from the New York University Tisch School of the Arts with a degree in Dramatic Writing, began his entertainment career as a writer on the NBC sitcom 30 Rock. After earning a Writers Guild of America Award for his work in 2009, he joined a comedy sketch group and also began making music. What, however, propelled him to nationwide fame was his role as Troy Barnes in the sitcom Community (2009–2014) after which he appeared in a variety of other projects.
Omari Hardwick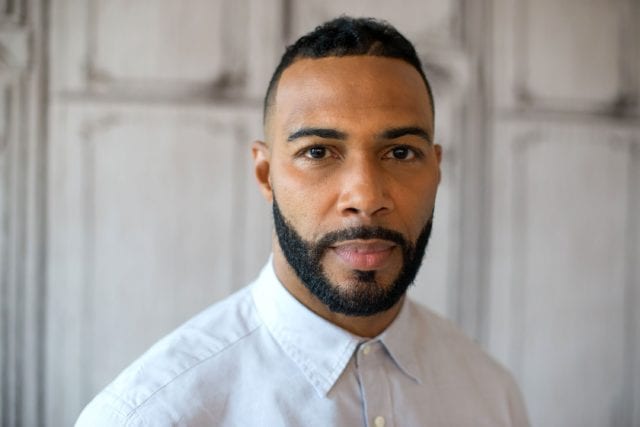 Omari Hardwick, who will be popularly identified as the Ghost from Starz Network's Power, or Andre from BET Network's Being Mary Jane, is another name to keep an eye out for. The multiple BET Award-nominated actor earns an inclusion to this famous black actors list due to the impact that both of his roles in the aforementioned shows have had in the black community.
Hardwick, who was born and raised in the U.S. state of Georgia, began his career in 2004 after having struggled to land a gig for a few years. The University of Georgia graduate has since that time appeared in movies and series like The Guardian (2006), For Colored Girls (2010), and Sorry to Bother You (2018).
John David Washington
John David Washington, the eldest child of legendary actor Denzel Washington and wife, actress Pauletta Washington, is another one of the young black actors that are making waves in Hollywood. Washington, who pursued a career in American football before suffering a career-ending injury that left him with no option of becoming an actor, has widely spoken about his intention of not wanting to follow the footsteps of his parents to make a living as an actor. He said he pursued a sporting career in order to gain some kind of independence where he would not be looked at as Denzel or Pauletta's son but solely as John David Washington.
At around the age of nine, Washington starred in the Spike Lee-directed film Malcolm X (1992) which featured his father. After hanging up his cleats, he landed the role of Ricky Jerret in the HBO comedy series Ballers (2015-present). Washington's performance in Ballers has been well received by critics and even earned him an NAACP Image Award nomination. It has further propelled him to roles in BlacKkKlansman (2018), where he reunited with Spike Lee, Monsters and Men (2018), Monster (2018), and The Old Man & the Gun (2018).
Daniel Kaluuya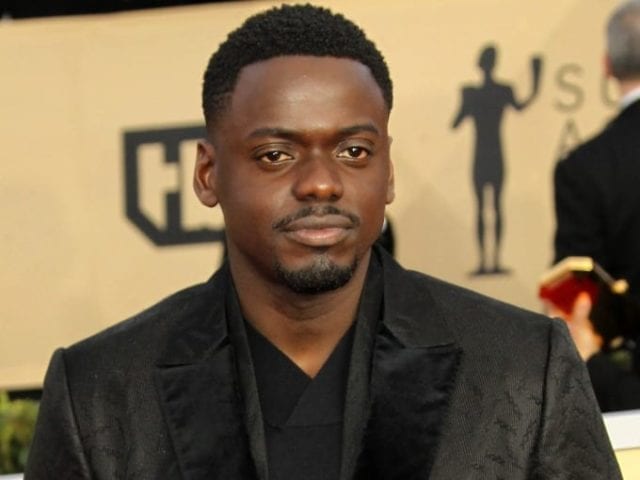 Daniel Kaluuya is another actor that has earned his place on the famous black actors' list thanks to his roles as W'Kabi in Black Panther (2018) but more importantly as Chris Washington in Get Out (2017) which earned him a Best Actor nomination at both the Academy Awards and Golden Globe Awards.
Kaluuya's journey to the bright lights of Hollywood started in London, where he was born and raised by Ugandan immigrant parents. At a very young age, Kaluuya began performing improvisational theatre. After joining and performing at a local theatre for a number of years, he was cast to play the role of Posh Kenneth in Skins (2007-2009) which he also contributed to as a writer. In the coming years, Kaluuya continued to perform in theatres but also starred in movies like Johnny English Reborn (2011) and Sicario (2015).
John Boyega
A few people who had not been following the works of John Boyega might have been caught off-guard when he was cast as the lead character in Star Wars: The Force Awakens (2015). The English actor, who had earned his stripes in classical theatre acting before putting in noteworthy performances in Attack the Block (2011) and Half of a Yellow Sun (2013), proved he was not in above his head as his portrayal of FN-2187 / Finn earned him the BAFTA Rising Star Award among other awards and nominations.
Boyega has gone ahead to reprise his role in subsequent Star Wars franchise series and movies and might be a possible replacement for Daniel Craig as James Bond, a move that would cement his reputation as one of the best black actors of his generation.
Mahershala Ali
Following his breakthrough performance as Richard Tyler in The 4400 (2004-2007) and subsequent Academy Award-winning role in Moonlight (2016), Mahershala Ali has become one of the go-to black actors in Hollywood. His reputation has further been cemented by his roles in movies and series like The Curious Case of Benjamin Button (2008), Free State of Jones (2016), and House of Cards (2013-2016).
Ali, who graduated with a Mass Communication degree from St. Mary's College of California (SMC), began acting after leaving college. He first landed an apprenticeship at the California Shakespeare Theater before enrolling in New York University's graduate acting program, where he acquired a master's degree in 2000.
Lil Rel Howery
Another comedian turned actor to make this list is Lil Rel Howery who is best known for his roles as Robert Carmichael in The Carmichael Show (2015–2017), as TSA officer Rod Williams in Get Out (2017), and as himself in the semi-biographical series Rel (2018-present).
Howery was born and raised in the West Side of Chicago. He began his career performing as a stand-up comedian in clubs in the Chicago area before competing on the reality tv series Last Comic Standing in 2007. He soon began working as a writer, producer, and cast members of sketch comedy series, Friends of the People (2014) as the rest became history.