Susan Rice got married to former ABC executive Ian O. Cameron in 1992 and they have been together since then. They have two children named Jake Rice-Cameron and Maris Rice-Cameron. 
Political heavyweight Susan Rice is best known for her loyalty to several regimes and heavy involvement in American politics. Her career timeline is extensive and covers a wide range of high-ranking appointments some of which saw her make history in different ways.
One other thing that has made her stand out among many other politicians is her excellence at carrying out her duties and voicing her opinion about any given topic without fear or favor. Beyond her good work ethic, Rice has equally built a successful family life. She is married to former ABC executive Ian Cameron.
The couple have remained married for decades, supporting each other through their career trajectory over the years. They have also been able to expand their family to include two children; John David Rice-Cameron and Maris Rice-Cameron.
Susan Rice Met Her Husband Ian Cameron During Their Days In Stanford University
Rice and Cameron met each other in the early 1980s, a period when they both attended the prestigious Stanford University. On Rice's bio on the Stanford University alumni page, she met Cameron in her freshman year. At the time, Cameron was already a senior, he got into Stanford in 1981 and graduated in 1983 with a Bachelor's degree in Communications.
Rice graduated from the college in 1986 with a Bachelor of Arts degree with honors in History, she had got in through a Truman Scholarship she won after attending a private day's school National Cathedral School in Washington, D.C where she served as student president and also graduated as valedictorian.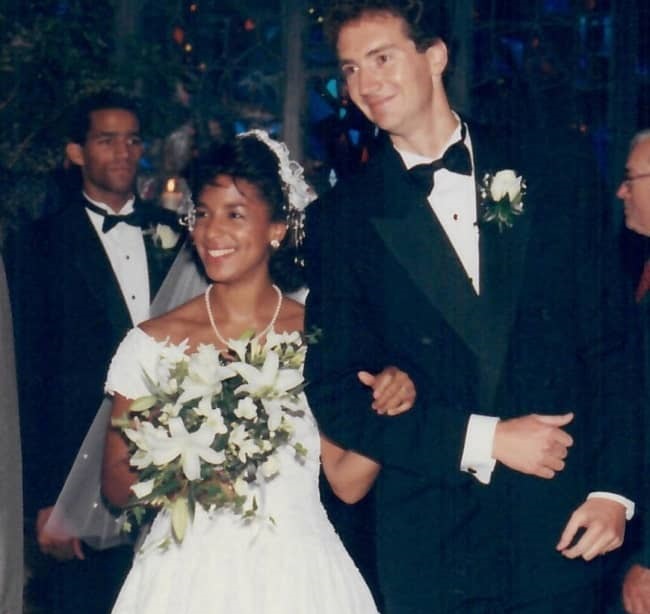 Cameron, per the Stanford bio, said that he had been struck by Rice right away as someone unique, he also added that she was more confident and aware. Fast forward to 1992, both were married. With Rice coming from a prestigious black family in Washington (her father is a retired senior vice president at the National Bank of Washington and a former governor of the Federal Reserve, while her mother was a guest scholar at the Brookings Institution), their wedding was documented on The New York Times, in print at the time.
The wedding was held precisely on the 12th of September 1992 at the St. Albans School chapel and was presided over by Rev. Kwase Thornell. Rice at the time was 27 years old while Cameron was 31. She was a management consultant at McKinsey & Company, the international management consulting company, in Toronto. Cameron also worked in Toronto at the time as a television producer for the Canadian Broadcasting Corporation. He had previously worked at television stations in Eureka, California, and Ottawa, Canada, in the 1980s.
Rice's Husband Is Best Recognized As A Former ABC Executive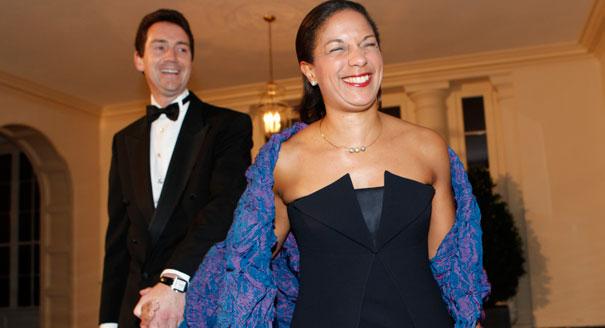 Susan Rice's husband Ian Officer Cameron is a native of Victoria, British Columbia, he had come to the United States after getting admitted to Stanford University. His father owned the Victoria Plywood Company, a lumber company in Victoria. He obtained his first degree from Stanford University and went further to the London School of Economics for a master's degree in international relations. His work portfolio revolves around being a producer with several different media outfits like the Canadian Broadcasting Corporation in Toronto where he worked as a TV producer.
He has also held other roles as a management consultant for firms. When he eventually joined ABC in 1998, it seemed he had found a work home. He would go on to spend a whopping 13 years with ABC before leaving in 2011.
He has served in different capacities at the outlet including as the senior Washington producer for 'ABC World News with Charles Gibson,' as well as for ABC World News Tonight with David Muir. Perhaps. His most notable work was as the executive producer of This Week, a capacity in which he served from 2008 until his exit. He had launched the program with Christine Amanpour. The show at the time covered extensively the mid-term elections. He also worked with George Stephanopoulos who had originally invited him to join the team that launched The Week.
Cameron Left His ABC Job To Focus On His Family
According to his resignation email, Cameron revealed that he had been very busy in his last two years at the media outfit and had busy schedules that had him working even on weekends. He explained that the hectic work schedule had been difficult for his family and that he was leaving the program to afford more time to spend with them.
Susan Rice has been vocal about her husband's support for their family life. In 2013 when President Barrack Obama named her as National Security Advisor, she credited the support she received from her husband Cameron as instrumental to her getting the role. In that role, she supported U.S. efforts on the Iran nuclear deal of 2015, the Ebola epidemic, the reopening to Cuba, and the Paris Agreement on climate change.
Since exiting ABC, Rice's husband has been very quiet about his endeavors from then on, though he had said that he was exiting to focus on a more regular schedule. He did appear alongside his wife in the TV Series documentary titled 60 Minutes in 2012. Rice and her husband donated no less than $24,000 to Joe Biden's campaign in his 2020 bid for POTUS. Rice was considered for the position of Vice President alongside Kamala Harris who was later named.
The Couple Are Parents To Two Children
Name: Jake Rice-Cameron
Known For: Stanford College Republicans President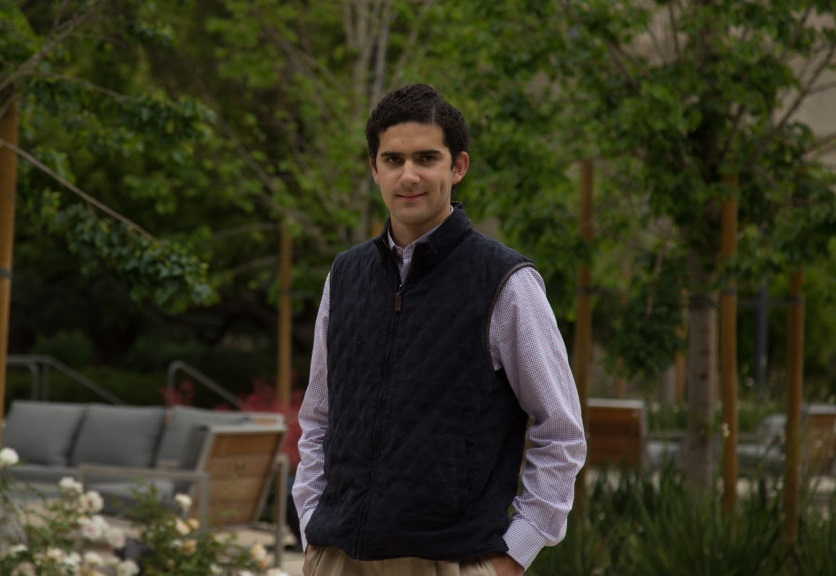 Jake Rice-Cameron followed in his parents' tracks to attend the prestigious Stanford University. Like his mother, he caught the political bug early, serving on the student council board during his high school years. His political activism became more intense during his college years at Stanford where he was the leader of Stanford College Republicans.
Jake's political affiliations are very different from her mother's who is a staunch democrat. While her mother has been a vocal supporter of Democratic bigwigs like the Obama's, Clintons, and Bidens, her son is a proud supporter of President Trump. In 2018 while his mother Rice was against the voting of confirmation of Justice Brett M. Kavanaugh to the Supreme Court, his son was leading a group of Stanford students in celebration of Kavanaugh's triumph. Jake Rice-Cameron graduated from Stanford in 2020.
Name: Maris Rice-Cameron
Born: December 5th, 2003
Known For: High School Basketball
Told y'all. Maret for the win. Bet.

Happy Birthday, Maris Rice-Cameron and congrats to all the Bad-ass @MARETGIRLSBBALL https://t.co/CTgM0PYWCx

— Susan Rice (@AmbassadorRice) December 5, 2018
Rice's youngest child and only daughter Maris is not quite as popular as her brother but is making strides in high school basketball at her high school Maret High School of which she belongs to the class of 2021.