Actress Scarlett Johansson is currently married to American comedian and actor Colin Jost but before him, she had been married and divorced twice, first to Ryan Reynolds (m. 2008–2011) and then to Romain Dauriac (m. 2014–2017). Aside the men she married, Scarlett has also dated many high-profile men over the years, including Jack Antonoff (2001-2002), Jude Law (2003), Jared Leto (2004), Josh Hartnett and Sean Penn (2011).
Scarlett Johansson is a multi-talented American actress, model, and singer best known for her brilliant performances in movies such as The Horse Whisperer, Ghost World, and The Prestige. In addition, she has dropped two music albums titled Break Up and Anywhere I Lay My Head. Born Scarlett Ingrid Johansson in Manhattan, New York City on November 22, 1984, Johansson began acting from a very young age.
She came into the limelight in 1996 following her wonderful performance in the movie Manny & Lo. She garnered further recognition in The Horse Whisperer in 1998 and Ghost World in 2001. Johansson has received several awards since the inception of her acting career and also has a star on the Hollywood Walk of Fame.
Scarlett has become one of the most prominent figures in the American entertainment industry and has made a huge fortune for herself with her net worth is pegged at $140 million. Meanwhile, she has made multiple appearances on Forbes Celebrity 100 as one the highest-paid actress in the world.
While she has been successful in her career, Johansson is not so successful when it comes to the love game. She has been married twice and divorced twice with a daughter named Rose Dorothy Dauriac to show for her efforts. Read on, as we take you through her dating history. Find out everything you need to know about her past relationships, hookups, and marriages below.
These Are All the Men Scarlett Johansson Has Been Linked to
1. Jack Antonoff (2001-2002)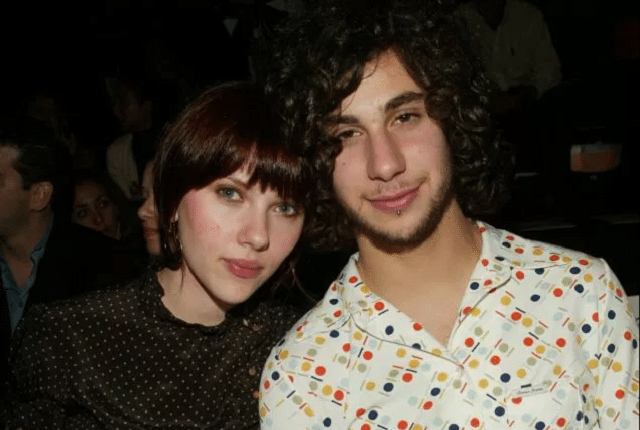 Jack Antonoff is an American singer, songwriter, and record producer best known for being the lead guitarist for the independent rock band Fun. He attended the Professional Children's School with Johansson. While they were there, the pair kicked off their romantic relationship in 2001 and after their graduation in 2002; they went their separate ways in order to focus on their respective careers. Antonoff has received three Grammys for his exceptional musical style and is currently dating American actress, Lena Dunham.
2. Jude Law (2003)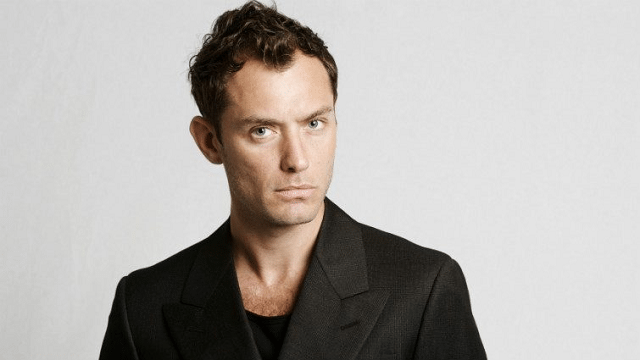 Scarlett was rumored to have hooked up with the English actor Jude Law in 2003. Jude Law is famous for his brilliant performance in the 1999 movie The Talented Mr. Ripley and Steven Spielberg's Artificial Intelligence. Rumors of their relationship surfaced after they were spotted together at a red carpet event just a few months after Law divorced his wife, Sadie Frost. Law and Frost got married in September 1997 and divorced in 2003. They have three children together – two sons and a daughter.
3. Jared Leto (2004)
Scarlett Johansson had a brief relationship with Jared Leto in 2004. Leto is an American musician, actor, and film director, best known for his appearances on blockbuster movies such as The Thin Red Line, Mr. Nobody, Suicide Squad, and Lonely Hearts. Their short-lived romance died off after a few months. Although they never gave any real confirmation that they were an item, the two spent a lot of time together until they finally went their separate ways. Leto has been in a relationship with Tamsin Egerton since 2013. They are currently living in the UK with their two children.
4. Josh Hartnett
Soon after she was no longer frequently seen with Jared Leto, it came to light that Johansson was in a serious relationship with Josh Hartnett. Their relationship lasted for about two and a half years before they went their separate ways. Their busy schedules never allowed them to spend quality time with each other; thus, making their relationship to turn sour.
5..

Ryan Reynolds (married from 2008–2011)
Soon after Scarlett Johansson ended things with Hartnett, she started dating the Canadian actor and Deadpool star Ryan Reynolds in 2007. The following year, the couple announced their engagement and in September 2008; they walked down the aisle in a private ceremony held in British Colombia. Two years later, due to irreconcilable differences, the couple filed for a divorce. Their divorce process was finalized in July 2011 and they went their separate ways. They didn't have any kids from their marriage. After their divorce, Reynolds went on to marry Blake Lively, an American actress in 2012. Together, they have two daughters.
6. Sean Penn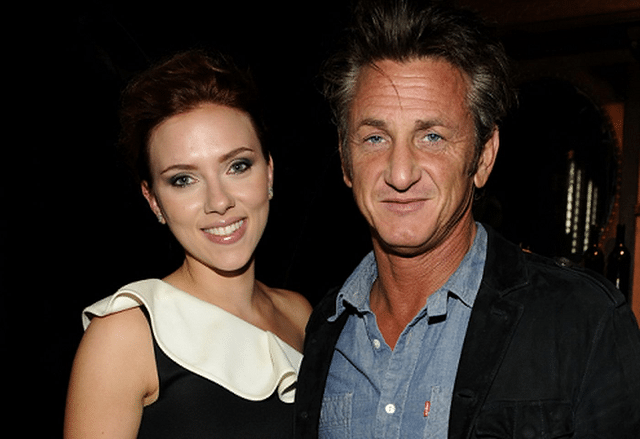 After her separation from Reynolds, Scarlett Johansson fell into the arms of Sean Penn. Penn is an award-winning American actor cum filmmaker; best known for his works in the 1995 drama Dead Man Walking and Woody Allen's Sweet and Lowdown. The pair had a short-lived romance that lasted from February to June 2011. Meanwhile, Sean is the ex-husband of the famous American singer Madonna as well as actress Robin Wright. He has two children Dylan Frances and Hopper Jack Penn with his second wife Wright. Scarlett Johansson also had a fling with Nate Naylor in the same year.
7.

Romain Dauriac (married from 2014–2017)
Next, Johansson began a serious relationship with French journalist, Romain Dauriac. The Frenchman owns an advertising agency and they met each in Paris in November 2012. Seeing the connection between them, the duo kicked off their relationship and the following year; they announced their engagement in September 2013. They welcomed their symbol of love, a daughter named Rose Dorothy Dauriac in 2014 and in October of the same year, they exchange marital vows at Philipsburg in Montana. Two years later, the couple called it a quit; their divorce process was finalized in September 2017. They both got equal custody of their daughter.
8. Colin Jost (married in 2020)
In 2018, Scarlett Johansson started dating Colin Jost an American comedian and actor, most notable for being one of the creators of Saturday Night Live and co-anchor of Weekend Update. Their relationship saw the light of the day in December 2017, a few months after her divorce from Romain Dauriac was finalized. After dating for two years, they got engaged in 2019 and subsequently got married in 2020. While this is Johansson's third marriage, it is Jost's first.