The first installment in the action thriller franchise, John Wick was released in 2014 and it became one of the best hits in recent cinema history outside of comic book movies or reboots of past works. Keanu Reeves hasn't had a global hit since The Matrix trilogy wrapped up, so it was a wonderful way to return to the summit of action movies. It was also a delight for fans of the action star to see Keanu back in action.
The world has moved past action thrillers. The era of the expression of a Macho Man with guns and violence that was dominated by the likes of Bruce Willis, Arnold Schwarzenegger, Van Damme, and Sylvester Stallone has passed. Sexiness and subtleness is now a requirement for an action movie. Although a few movies had attempted to deliver on the modern style, none of them was able to pull it off, until John Wick.
Action films were not always praised for their cinematography as that did not always matter to the genre but this was a modern project and John Wick delivered exceptional cinematography. One might say it is the standout quality of the film. The first installment, which was directed by Chad Stahelski and David Leitch had little promotion before its release, but the word of mouth from the exceptional quality of the film helped it become a global phenomenon and kick-started a franchise. The subtlety of the movie was delivered by the hands of Derek Kolstad whose screenplay delivered a story that impressed the entertainment industry.
Synopsis
John Wick is essentially the story of a man whose purpose is taken away from him, driving him into madness as a result of pain and loss. After John Wick loses his wife to a terminal illness, he receives a puppy scheduled to be delivered to him from his wife before her death. John finds comfort in the dog as his wife had hoped he would and the two began spending their lives together.
One fateful evening, after a day of driving around in his favorite car with Daisy, the dog, John is approached by a group of young Russian gangsters. The leader of the group, Iosef Tarasov offers to buy John's car but John politely declines. Iosef took John's refusal to sell as an insult and followed him home where he attacked John, knocking him unconscious, before stealing his car and killing the dog.
A vengeful John Wick, who had lost his wife and her parting gift to him seeks retribution. When he learns that Iosef Tarasov is the son of the head of the Russian crime syndicate, he takes a meeting with Viggo Tarasov, the father whom he's had dealings with in the past asking to be allowed to him kill Iosef and be done with it. Viggo tries to talk him out of his revenge but John refuses, forcing them into a game of cat and mouse filled with guns and lots of death.
After a lot of killing and betrayal, John gets his revenge and he takes in a new dog to return to his quiet life before the unfortunate incident.
John Wick – Cast
John Wick boasts of an excellent cast that delivers an intriguing viewing experience. The first movie in the franchise featured Keanu Reeves as the lead character, John Wick. The supporting cast included John Leguizamo, Bridget Moynahan, Adrianne Palicki, Ian McShane.
Keanu Reeves 
Keanu plays the eponymous character, John Wick, a retired Hitman who had given up his criminal life for love. The role was originally written to have an older actor play it, but one of the producers felt it better to have a younger more accomplished actor for the role. Although Keanu already had a background in martial arts and other fighting styles from his time playing Neo in the Matrix, he was made to learn new styles like judo, jujutsu and Brazilian Jiu-Jitsu for the role.
The star actor was also made to get familiar with guns, learning a lot about them. Keanu's shooting accuracy in the movie is a real reflection of his shooting skills. He also had to learn gun fu, which was one of the prominent action styles of the movie. One of the best things about his performance was the limited use of stunt doubles and how his use of guns in the movie were consistent with how they would be used in real life. Keanu was reportedly paid $2 million for the movie.
Michael Nyqvist
A good protagonist needs a good antagonist and that was exactly what Michael Nyqvist delivered to the movie as Viggo Tarasov, the villain of John Wick's story. One of the moments that highlights the difference in how Viggo Tarasov was played by Michael is when he was telling a story about John Wick to his son. He tells him of an impossible task he gave John and how John completed it to earn the nickname, Baba Yaga.
Michael plays Viggo differently from your stereotypical Russian mob boss. Viggo respects John Wick but even though his son has committed a heinous act against Wick, he couldn't stand by and watch John Wick kill his son. In Viggo's side of the story, he's the loving father who is willing to go to any length to protect his son and that is what made Michael Nyqvist's performance a compelling display. He was able to sell the conflict and reluctance of Viggo to engage in a battle with John. For the role, Nyqvist trained in Russian martial art, Sambo.
Alfie Allen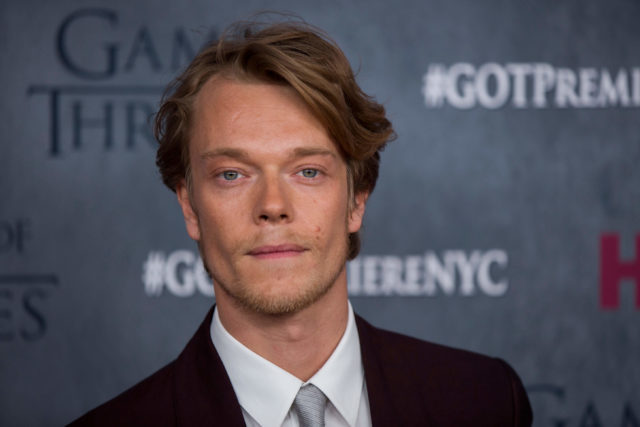 Alfie Allen plays Iosef Tarasov. The son of Viggo who instigated the conflict of the film. It was Allen's first project outside of his Game of Thrones character. According to Alfie, he spent time at Russian public baths to formulate his accent for the movie. Although Alfie did not have a lot of screentime in the film, he did a good job selling the pompous scared brat that was the Iosef Tarasov character.
Willem Dafoe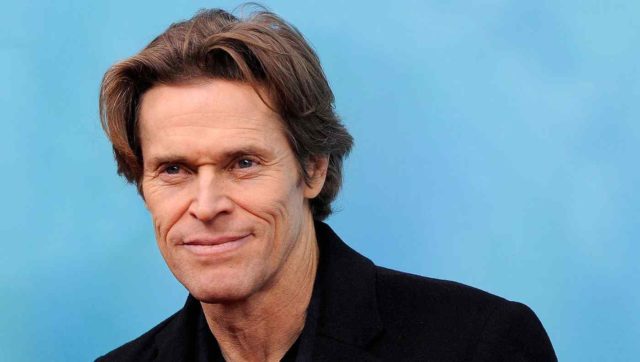 Veteran actor, Willem Dafoe plays Marcus, the mentor to John Wick. Willem comes into the fray of the story serving the purpose of adding to the toll of the emotional burden on John Wick and expressing the ruthlessness of the criminal underworld that John is a part of. Willem's performance, regardless of being short, delivers perfectly on these two points.
Other cast members of John Wick include Ian McShane who plays the larger than life owner of the Continental Hotel. Although he has a limited role in the first film, he plays a more prominent role in the sequel and is scheduled for an even bigger role in the concluding part of the franchise. Adrianne Palicki plays Ms. Perkins, an accomplished assassin. John Wick wasn't Adrianne's first action project, having spent some time on ABC's Agents of Shield. She did have to add judo and jujutsu to her repertoire of skills for the film.
Production on the film started with Derek Kolstad who had an interest in telling a modern story of an assassin who comes out of retirement for vengeance. After completing the script, Kolstad shops it around and eventually sells it to Thunder Road Pictures. The film was originally titled Scorn but was later changed to John Wick because Keanu Reeves preferred naming it after the titular character.
The movie was released to positive reception from critics. Major review platforms like Rotten Tomatoes, Rolling Stone gave the movie favorable reviews and the positive reception of the film was emphasized at the box office with the movie making a total of $88.9 million on a budget of $20 million.
The success of the first movie launched what became a franchise. The franchise now includes two additional movies with the second released in 2017 and a scheduled third movie for 2019. There is also a television series in development that will focus on The Continental; the global chain of hotels that is a neutral ground for assassins. A video game which was inspired by the film was also released in 2017. The popular Battle Royale game, Fortnite also featured a Reaper skin that was a reference to John Wick.
Is John Wick Available on Netflix?
John Wick spent some months on the popular streaming service Netflix before it was removed in the United States after the expiration of its distribution license. For viewers outside the US, however, there is no confirmation of the removal of John Wick from the Netflix catalog, so viewers could do a search for the movie on their account. You can get a Netflix account by signing up for the service and paying a monthly subscription fee. The first month is free for new users.
Read Also: Black Panther Cast, Their Salaries and What They Are Up To Now
Here's How To Watch It Online For Free
For those who might choose not to have a Netflix account or cannot afford one; Vidmate is an alternative application that can be used to watch the film. The robust application provides options for users to choose their preferred quality of viewing experience. You can also choose to download the film and watch at your convenience.