Examples abound in Hollywood of child actors who were pipped for greatness but either died early or never quite hit the heights expected of them. Such is the story of Ralph Carter. Great things were expected of this actor cum singer during the early days of his career as a child star and a teenage prodigy. However, the budding star's career fell away, as he found it hard to transition into adult roles.
Anyone who watched sitcoms and Broadway or Broadway-inspired shows in the 70s will likely remember Carter as a handsome, young black boy named Michael Evans on NBC's sitcom Good Times, which aired from 1974 to 1979. Carter was also on Raisin, a Broadway musical inspired by Lorraine Hansberry's popular play, A Raisin in the Sun that debuted on Broadway in 1959.
Who Is Ralph Carter? His Biography and Age
Okay, now for a brief look at Ralph Carter's early life and career. The actor was born Ralph David Carter, in New York City on May 30, 1961. Concerning his upbringing, there is no public record of who raised him, or where he had his education. He had previously appeared as a replacement in the Broadway musical The Me Nobody Knows in 1971. He was just ten years old at the time.  However, Carter truly came into the spotlight when he joined the cast of the musical Good Times back in 1974, which was his debut television role. His involvement in the musical saw him do a lot of acting and singing.
The excellence with which he carried out this dual responsibility had already earned him a nomination for Broadway's Tony Award in the category of Best Supporting or Featured Actor (Musical) for his work on the musical Raisin in 1974. He got more than a nomination, however, as he also went on to win a Theatre Award for his work on the musical in the same season as the nomination.
Around the same period, Ralph Carter was also on some other dramas such as Dude, Via-Galactica, and the off-Broadway production play, The Karl Max Play. For his efforts on Dude, he bagged a Drama Desk Award in the category of Most Promising Performer. This was despite the fact that his time on the first two productions was brief.
Good Times catapulted Carter into early fame, as it groomed him for teen-idol status for both acting and singing. In the case of the former, he took a step forward in his music career in 1976. He teamed up with Mercury Records to release what would end up being his one and only album release. The album was titled Young And In Love. Two of the most successful singles on the project were Extra Extra, and When You're Young and In Love.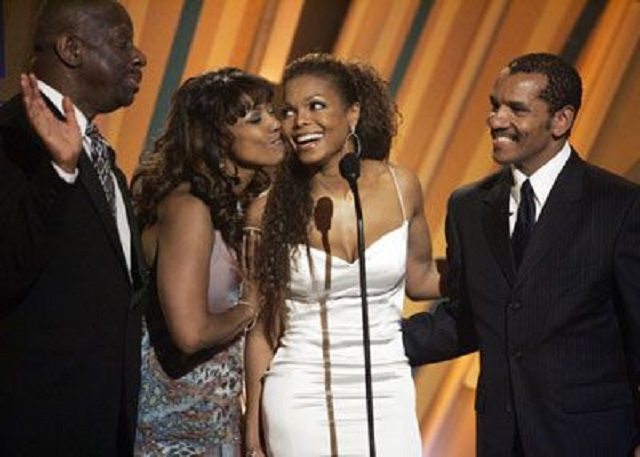 Ralph Carter was riding the waves of television glory for the five-year period that Good Times aired. However, all good things come to an end. In 1979, the show was discontinued, ultimately marking the end of an era, and for Carter, it marked the end of the active phase of his career. He found it difficult to transition into adulthood at the turn of the 80s. He spent most of the 80s singing as a baritone balladeer in nightclubs such as Sweetwaters. Following his nightclub singing days, Ralph Carter slowly fell into obsolescence.
Sometime in the early 2000s, Carter resurfaced on an episode of E! True Hollywood Story. He was on the show to relive and retell the story behind his landmark sitcom Good Times. He also appeared in a classic theatre production for the Harlem company. The production was titled Ain't Supposed to Die A Natural Death. Again, in June 2006, the former teen icon reappeared, this time for a mini-"Good Times" reunion at the BET Awards. He was joined by former cast members such as BernNadette Stanis, Jimmie Walker, and Janet Jackson.
As of 2005, the former actor was still living in his state of birth. Most recent reports reveal that he still leaves in New York.
Family: Wife, and Kids
Carter did find the time for love and romance in his life – twice. He met his first wife, Lisa Parks while attending a Christmas party in 1982. Ralph and Lisa, who was a sister to his best friend Larry Parks tied the knot on February 5, 1987, about six months after their engagement in July of the previous year. The couple had two children, Michael Carter (1988) and James Carter (1989). The marriage lasted for five years. Carter married River York after his first marriage ended. The couple has three children: a boy and two girls, Pheonix (1995), Jessica (1997), and Vivica (1999).
See Also: Who Is Charlie Mcdermott? Is He Married, Who Is His Wife? His Bio

Is Ralph Carter Gay?
There have been fleeting rumors here and there concerning different issues surrounding the Good Times actor. From rumors of his death to rumors that the actor was living with HIV. There have also been rumors surrounding his sexual orientation. However, looking at the fact that the man has been married twice and has five children, it does not seem likely that he is gay. Ralph has not come out to either confirm nor deny the rumors.
His Net Worth?
The former child star's career did not go on long enough for him to have acquired any substantial net worth. Considering proceeds from his active acting days and sales from his music endeavors, Celebrity Net Worth puts his net worth at $1 million.