Uzbek-born American actress Milana Vayntrub doesn't cast an imposing figure. However, her small stature has not deterred her from slowly building a name for herself that will undoubtedly be respected and even revered one day within the industry.
Milana Vayntrub has been in everything: commercials, comedy skits, television series, YouTube videos, music videos etc. She is best known for her role as Lily Adams in a series of TV commercials by AT&T. Milana has been going at it since she was 5 years old and can only get bigger with time.
Milana Vayntrub Bio
Vayntrub went to Beverly Hills High School but her attendance was short-lived. She dropped out in her second year and made do with a GED instead. She went on to the University of California, where she earned a Bachelor of Arts in Communications. The group called Upright Citizens Training was where she got her improvisational comedy/acting training.
Her commercial appearances led to a gig as a character named Tatiana in the 1995 medical TV drama series, ER. She followed this up with an appearance as the character Young Kristen in NBC's daytime soap opera, Days of Our Lives in 1997.
See Also: Meryl Streep Married, Husband, Daughter, Children, Death, Wiki, Bio
Television series roles aside, she has also been involved in a few movies. She starred as Tanya in the comedy film, Life Happens in 2011, and as the Subway Rat Woman in 2016's Ghostbusters. She also did voicing in 2017 for the character Squirrel Girl in Marvel's animated feature film, Marvel Rising: Secret Warriors.
Milana has also being in several web series/short films such as the College Humour Original Series from 2011 to 2014. She collaborated wih Stevie Nelson to form the YouTube comedy channel Live Prude Girls. The channel' s biggest success was its hit web series Let's Talk About Something More Interesting. This led to a feature NewMediaRockstars' Top 100 Channels Countdown. Their YouTube channel occupied the No.93 spot on the chart.
Milana ventured into the world of music entertainment in 2011 for the second time. She portrayed the lead character in the music video for the song Teenage Tide by the group "Letting Up Despite Great Faults". Her first time was her involvement in the 2007 music video for the song Can't Be Saved by the band, "Senses Fall".
Her most notable role came in November 2013. She did a series of television commercials as a saleswoman named Lily Adams for AT&T. This was followed by a two episode stint on House of Lies, where she played a lady named Christy. In 2015, she was involved in Other Space, an original title series from Yahoo! Screen. She has also appeared in other popular series such as Silicon Valley and This Is Us.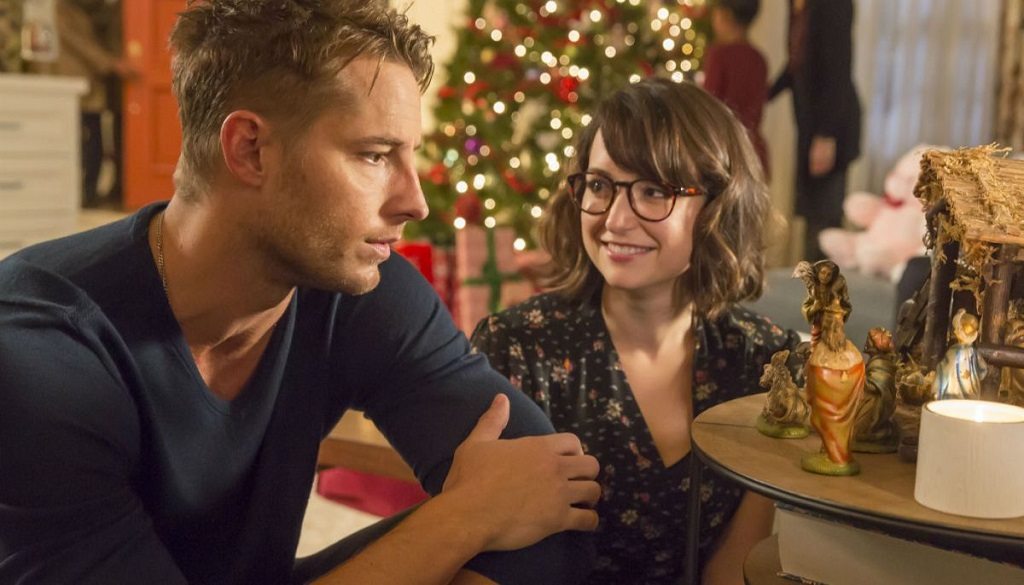 Milana Vayntrub travelled to Greece at the turn of the New Year in 2016. There, she saw and met with some refugee families that were on the run from the Syrian Civil War. Being a refugee herself, this hearbreaking experience inspired her to startup a website and social media movement which she titled #CantDoNothing – to shine the light on the Migration crisis taking place in Europe.
See Also: Madeline Zima Wiki, Bio, Feet, Height, Age, Married, Husband, Kids
Milana Vayntrub Family
Milana Alexandrovna Vayntrub was born into a Jewish household in the capital city of Uzbekistan, Tashkent. She was born on March 8, 1987. However, she would only spend the first three years of her life in her home country. When she was three, her family fled from religious prosecution and made stops at Austria and then Italy. They eventually settled in West Hollywood, California.
She has spoken severally in interviews about how her parents worked their butts off to see that she had a good education and an equal chance at success. When she started appearing in Mattel Barbie commercials at the young age of five, supporting her parents financially was the major reason for it.
Her parent's names are unknown.
Milana Vayntrub Married, Husband, Boyfriend
She once dated a man named John Mayer. John, who like Milana, is also heavily involved in entertainment is a producer, songwriter and singer. They started dating in 2006 but the romance, unfortunately, did not last long. The couple called it quits sometime in 2007. Joh Mayer then went on to date singer Katy Perry.
There isn't much information available where it concerns Milana's romantic life. The actress is not married and does not have any children of her own.