Otis Williams has been married a record three times even though he is currently single. His ex-wives are Josephine Rogers, who he married in 1961 and divorced three years later in 1964, Ann Cain, who he married in 1967 and divorced after six years in 1973, and Arleata Williams, who he married in 1983 and divorced in 1997 after fourteen years.
Besides the marriages listed above, the famous American baritone singer, occasional songwriter, and record producer has a rather long dating history with a few controversies and scandals sprinkled around some of the relationships and marriages.
While he was very successful careerwise, he was unable to stay married to one woman for too long. This aspect of his life has frequently been the subject of rumors and speculation among fans and followers. Take a look at the women he has been married to at different times in the past and why he is no longer married to any of them.
Josephine Rogers was the First Wife of Otis Williams
Married: 1961-1964
Children: 1 (Otis Lamont Miles)
Josephine Rogers was the first wife of the popular American baritone singer Otis Williams. There is no information on Josephine Rogers such as her date of birth, ethnicity, and family background which includes the names of her parents, and her occupation.
Otis Williams met Josephine in 1960 when he was 19 and his career as a singer with the Disatants was just picking up. The two fell in love and started dating in the same year they met. After the Distants failed and Otis became relevant again as a member of the Temptations the two decided to legalize their union.
One year after they met, Otis Williams married Josephine Rogers in a civil ceremony that was attended by their family and friends. The couple also had their first son Otis Lamont Miles in the same year. At this time, Otis was just 20 years old and was doing his best to be a husband and a father while also putting in the work to make his group the Temptations remain at the top.
Otis' absence from home due to tours, and his dedication to the band soon caused a rift between him and Josephine who it seemed was a full-time housewife at the time. Their issues came to a head in 1964 when the couple separated and eventually got divorced. Their son Otis Lamont Miles who was just three at the time his parents got divorced, remained with Josephine who raised him in Detroit.
Otis Lamont Miles played basketball as a hobby while he was in school but later died in 1985 in a construction accident. He fell off a building he was working on in Detroit and sustained major injuries which led to his death. Josephine Rogers currently still resides in Detroit. There are no details on whether she remarried after her divorce from Otis.
Ann Cain Became Otis Williams' Wife in 1967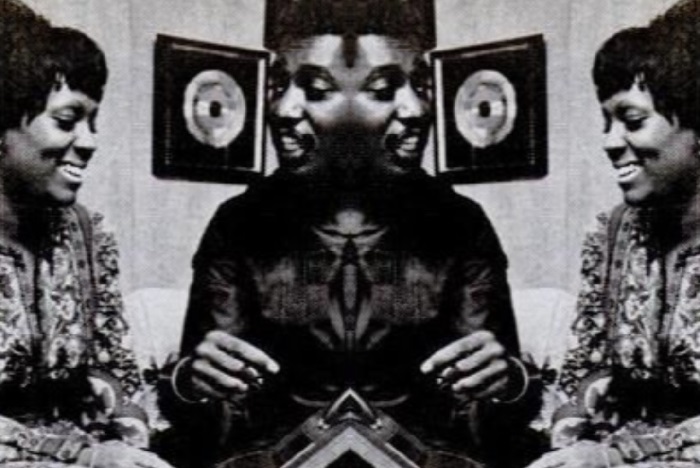 Two years after he divorced his first wife, Otis Williams met and started dating Ann Cain in 1966. Like his first wife, Ann Cain was relatively unknown, hence, there are no details about her age, background, and occupation are unknown. One year after they started dating, the couple tied the knot in a civil ceremony in 1967 that received even more attention than his first marriage.
At the time of his second marriage, Otis Williams was 26 and his career was on Track with The Temptations who had become one of the most successful acts in soul music at the time. While he kept himself busy with his group, Ann Cain was at home as a full-time housewife at the behest of her loving husband.
The couple lived happily together for years but sadly, just like his first marriage Ann Cain and Otis Williams's marriage came to an end after six years in 1973. Their union lasted for only six years and the reason for their divorce is not known as both parties never disclosed any detail about their divorce. The couple did not bear any children together.
Arleata "Goldie" Williams was Otis Williams' Last Wife and Longest Marriage
Date of Birth: October 30, 1941
Age: 81 Years Old
Married: 1983 – 1997
Children: 1 (Elan Carter)
After his second divorce, Otis Williams was not so quick to jump into marriage again. He took some time until he met Arleata Williams in the early 1980s. She was not in the entertainment circle and her claim to fame was purely a result of her relationship with Williams. Hence, there is hardly any detail about her life before her fame and her occupation.
In 1983, the two got married in a private ceremony attended by their families and a few close friends. At this time, Otis was at the height of fame with a thriving career as a singer. The third time seemed to be the charm for Otis Williams or so his fans thought. His Marriage to Arleata lasted for a record fourteen years.
Even though they had no children together, Otis adopted Aleata's daughter Elan Carter from her previous marriage as his own. Together, the family of three thrived and survived a few scandals and controversies until eventually, Otis and Arleata could no longer hold it together.
Sadly, their union just like Otis's previous marriages did not have the forever happily ever after ending as they got divorced after fourteen years of marriage in 1997. This remains Otis Williams' longest marriage. Speculations at the time were that Otis had cheated on Arleata, but the couple neither affirmed nor denied the rumors. They Stated irreconcilable differences as the reason for their divorce.
Where Is Arleata Williams now?
Since the end of her marriage to the famous musician, Arleata Williams has stayed away from the spotlight and maintained a very private life which is why there is no information about her and it is not known if she remarried or remained single.
Otis Williams Has been in Two Other High Profile Relationships
Otis Williams and Patti LaBelle
Before his marriage to Ann Cain, Otis Williams was in a rather serious and well-publicized relationship with businesswoman and singer Patti LaBelle. The two had started dating shortly after his divorce from his first wife Josephine Rogers. Shortly after they started dating, the two got engaged and were planning to get married.
Sadly, their relationship ended when Patti allegedly refused to give up her career as a musician in other to become a housewife as Otis had demanded. This resulted in her calling off the engagement. After their breakup, Otis married Ann Cain. Years later, Labelle cleared the air when she stated in an interview that she called off the engagement because even though she loved Otis she also had feelings for her then-platonic friend Armstead Edwards. She would later marry Edwards in a union that lasted 34 years.
Otis Williams and Florence Ballard
At the time when Otis Williams' career began, he worked with and became good friends with fellow singer Florence Ballard who at the time was a member of The Primettes. The relationship between Ballard and Williams was not so publicized because, at the time, they seemed to be dating other people.
They would eventually come out as a couple, but their busy schedules with their respective groups did not give them much time for each other and so, the relationship ended soon after it began. Ballard would eventually marry Thomas Chapman, a Motown Records chauffeur, in 1967, the same year Otis Williams married Ann Cain.