Jack Harlow's parents are Maggie Harlow (nee Payette) and Brain Harlow. They had Jack on the 13th of March 1998. While Jack Harlow's dad, Brain, is a horse farmer and businessman, Jack Harlow's mom, Maggie, is a businesswoman.
Perhaps because Jack's parents are not mainstream celebrities, their birth details and facts about their wedding are sadly lacking. However, it is common knowledge that the two Americans are businesspeople. The duo operates multiple businesses in their home state, Kentucky.
Who Are Jack Harlow's Parents?
The parents of Jack Harlow are Brian Harlow, his father, and Maggie Harlow (nee Payette), his mother. Jack Harlow's parents lived a quiet life until their names hit the airwaves following their son's emergence into the limelight as a famous American rapper.
Jack's Dad, Brian Harlow, Worked as a Horse Famer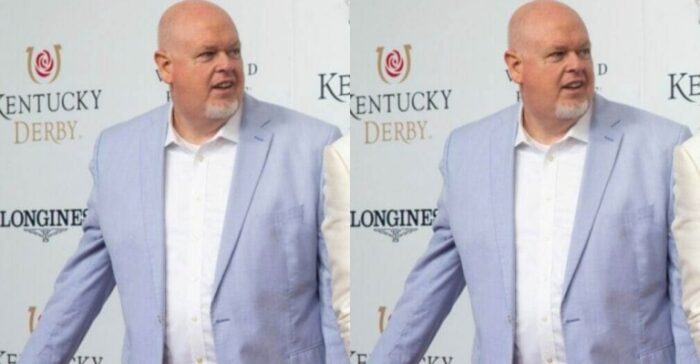 Brain lived in Shelbyville, Kentucky, USA, where he was engaged in horse farming, though the details of his equestrian business are not known.
Alongside his wife, Brian went into full-time business by launching the full-service sign firm called Signarama Downtown. The company, which is located in Louisville, Kentucky, has his wife, Maggie, as the Chief Executive Officer. It started operation in 2003 and is still in existence.
The couple's business is doing wonderfully well as they have earned a good number of prestigious awards, including the President's Award (2008), Mentor of the Year (2005), and Rookie of the Year (2004). In addition to the aforementioned, Jack Harlow's parents got an Overall Achievement Award during the United Franchise Group's World Expo.
The couple also c-owns Transworld Business Advisors; the firm provides entrepreneurs with professional services and support. Brain is also involved in community volunteering alongside his wife.
Talking about his dad, Jack said it was thanks to Brain that he had a taste of country music at a very young age. His dad would play songs by music greats like Jonny Cash, Willy Nelson, Johnny Paycheck, and many more.
Jack Harlow's Mum, Maggie Harlow, was Born to Tom Payette Jaguar
Jack Harlow's mother, Maggie Harlow, is the daughter of Tom Payette Jaguar, who owns and operates his own company. Maggie's birth details are not known, and nothing has been said about her nationality and ethnic background. However, it is common knowledge that she is an alum of Indiana University Bloomington, where she studied fine arts.
Jacks talks about his mother in his interview sessions, and according to the young musician, Maggie boosted his confidence while growing up as he joined her to listen to songs from hip hop stars like Eminem, Gwen Stefani, Outkast, A Tribe Called Quest, and more.
Talking to Signs Of The Times in an interview session, Maggie revealed her son was just 11 when he declared his intentions to become the best rapper in the world. Following his declaration, Jack Harlow's mum went on to give him tips on becoming the world's best rapper. At that point, the mother of two just finished reading the book Outliers by Malcolm Gladwell, and drawing inspiration from the publication, she told her son to practice for 10,000 hours. This is equivalent to four/five hours per day for six years.
Taking his mum's advice to heart, Jack did just that, and today, he rated very high in the world of show biz. Jack's name has been featured on the list of the world's top rappers since he got his big break as a musician with chart-topping singles and albums.
At first, Jack's parents had high hopes that he would go to college after high school. However, on seeing that his heart was set on music, they had no other choice but to give him their full support, which obviously paid off.
Jack Harlow's Mother First Worked in her Father's Company
Tom Payette Jaguar's daughter started working at his company after college graduation and was made the manager. Though the company belonged to her dad, she worked really hard for the ensuing 12 years and made great contributions to the firm as a team member.
After she funded Transworld Business Advisors and Signarama Downtown with her spouse, Jack Harlow's mum went on to work at YESCO Louisville in 2015 and is listed as a co-owner of the firm. Four years after she joined the firm, Maggie founded Cliff Drivers; the company is based in Louisville Area, Kentucky, USA.
Just like her husband, Maggie is also into community work and lends her support to several charitable organizations in Kentucky.
When Did Jack Harlow's Parents Have Him?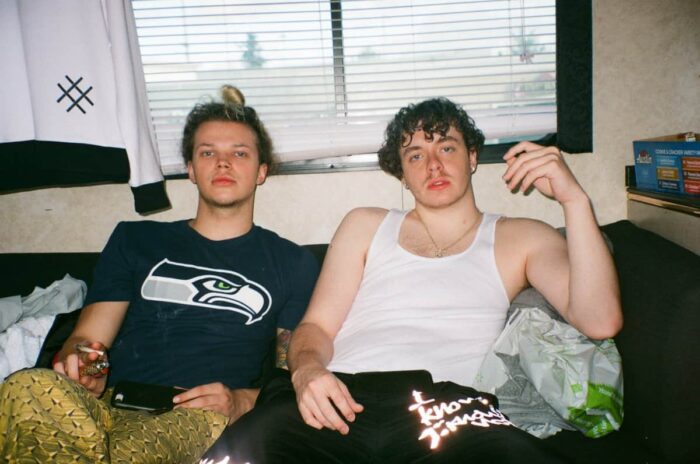 Brain and Maggie had their first son, Jack Harlow, on the 13th of March 1998, and his birth occurred in Louisville, Kentucky, United States. While his parent's individual ethnic backgrounds are not known, Jack told GQ in a 2020 interview session that he has European roots, specifically Irish and French, which makes him traditional Anglo-Saxon. His given name at birth was Jackman Thomas Harlow.
Jack, who is currently 25 years old, grew up to become a rap artist, singer, and songwriter. Though he debuted on the music scene at age 12, the talented entertainer went professional at 15. A signee of Generation Now, he got his big break in 2020 with the release of the popular single, What's Poppin.
Jack's music career has been a story of success since he went professional, and according to the rap artist, his parents have always been his biggest fans.
Far from being the only child born to Maggi and Brian, Jack Harlow has a younger brother who goes by the name Clayborn "Clay" Harlow. Born in Louisville, Kentucky, on the 23rd of November 2000, Clayborn is an alum of Ballard High School, where he played active soccer from 2017 to 2019. The 23-year-old was really good in the game and earned "the Ballard Soccer Player of the Year" title
Clay and Jack share a close brotherly bond, and the duo often appear together on stage whenever Jack is performing his music concerts.
Where Does Maggie Harlow Live?
Maggie Harlow and her husband, Brain Harlow, lived for many years on the horse farm in Shelbyville, where they had and raised their two sons. However, they have since relocated to Louisville, and that is where they are running their business.
Are Jack Harlow's Parents Still Together?
There is no indication that Jack Harlow's parents have separated, and there is no record of the couple's divorce anywhere. Thus, many believe them to still be together, and the fact that they have continued to co-run their various business concerns is an indication that their union is still going strong.