Matthew McConaughey got married to Camila Alves in June 2012 and since then, they have remained together. They are parents to three children, two son – Levi Alves McConaughey and Livingston Alves McConaughey, and a daughter named Vida Alves McConaughey.
An accomplished American actor and producer, Matthew McConaughey's wife and family continue to pique the interest of the public, thanks to the massive fan base he has gained as an entertainer.
Matthew has come a long way in the movie industry since he stormed the limelight with his portrayal of David Wooderson in the 1993 coming-of-age movie written and directed by Richard Linklater, "Dazed and Confused".
From the Oscars to Golden Globe, Emmys, and what have you, the actor has been nominated for some of the most coveted gongs in the business. He won the Academy Award for Best Actor in 2014 for playing Ron Woodroof in the 2013 biographical drama, "Dallas Buyers Club."
His career remains the source of all the attention he gets from the public, and it has definitely rubbed off on his wife and his family at large. Although the woman he is married to has also built a career in showbiz, she is not as popular as her husband.
Matthew McConaughey and his wife Camila Alves have built a happy family together. They have been together for many years, and their marriage is approaching a decade. Theirs' has been a relationship kept away from the prying eyes of the media and devoid of scandals.
Is Mathew McConaughey's Wife An Actress?
Full Name: Camila Alves McConaughey
Date of Birth: January 28, 1983
Age: 40 Years Old
Occupation: Model, Designer, and Media Personality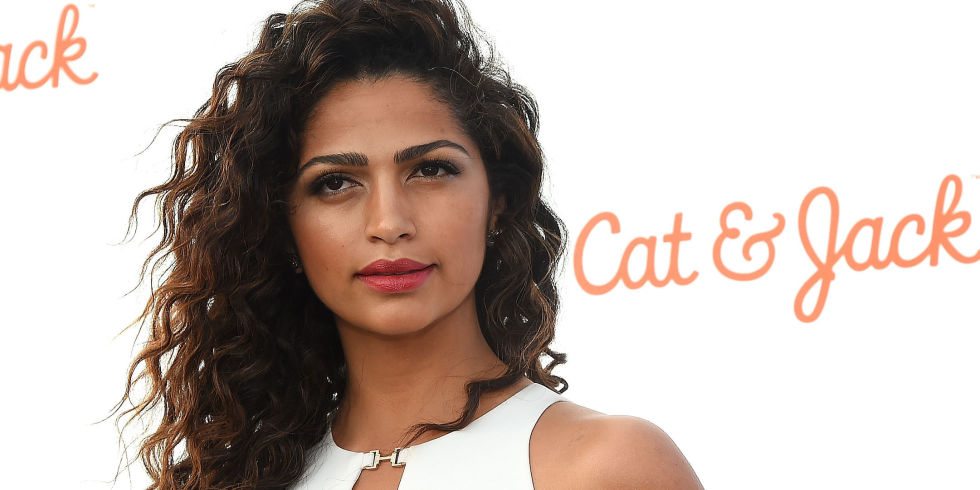 We must say that Mr McConaughey got himself quite the catch as he is married to Camila Alves McConaughey, a Brazilian-American model also famed as a designer. While she is a part of the showbiz industry, Camila is not an actor like her husband.
She was born Camila Alves on January 28, 1982, in Brazil, where she was raised till she was 15 years old. It took one visit to make her change her location; she visited her aunt in Los Angeles and decided to stay back. It was not the glamour and the good life that made her stay back, the star worked as a cleaner and a waitress for four years. At the end of it all, she had her good work ethic and fluent English to show for it.
When she was 19 years old, she made another decision to move to New York, and it changed her life for good. Camila moved to New York to pursue a career as a fashion model and wasted no time making a name for herself. Also a designer, Matthew McConaughey's wife is the brain behind the Muxo line of handbags which she co-created with her mother.
The model once disclosed that Muxo was birthed out of the desire to make more money and support their family in Brazil. Her mother is a talented designer with three degrees in design. Camila and her mother got together, brainstormed, and eventually arrived at the Muxo product.
In addition to the foregoing, Matthew McConaughey's wife is a blogger. She owns the lifestyle website, Women of Today. She created the platform out of the desire to help women and make their lives a little easier. Camila has a live stream video program called Camila's Code and owns an organic frozen baby food company called Yummy Spoonfuls.
Clearly a very hardworking woman, the model is also a television personality. Back in 2010, she served as the host of the third season of Bravo's reality television series, "Shear Genius". Several years later (in 2016), she co-hosted the first season of "Kids BBQ Championship", a Food Network competition show.
The Actor Has Been With Camila Alves Since 2006 After They Met At a Nightclub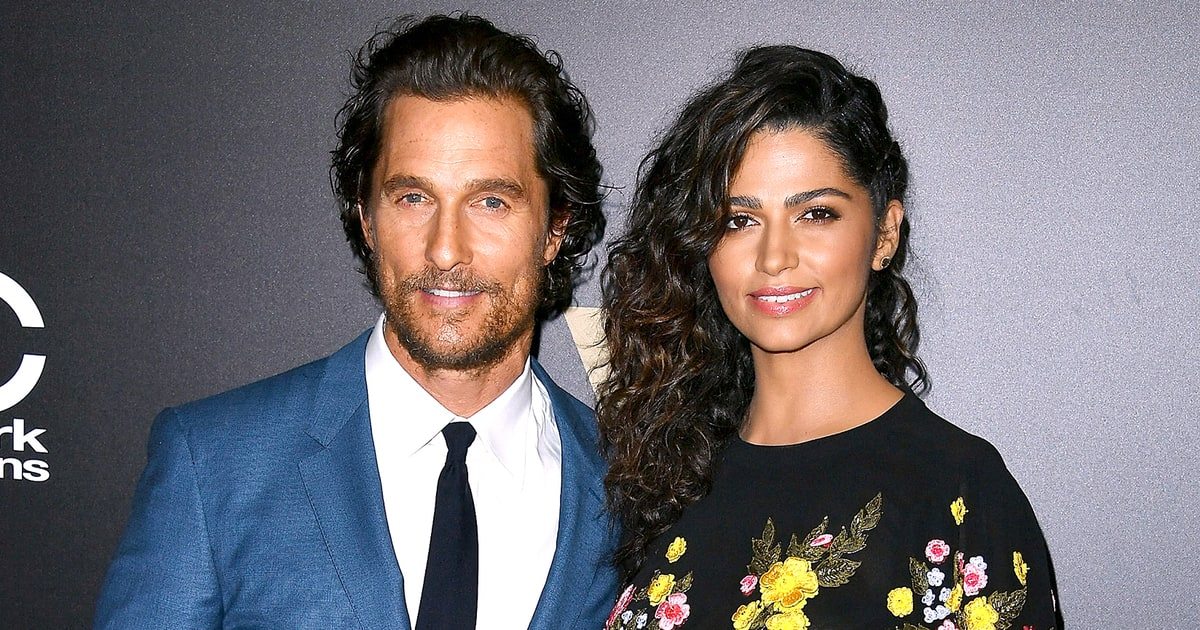 Camila Alves was able to make a name for herself in showbiz before she became Matthew McConaughey's wife, and she wears that identity graciously. Almost 10 years down the line, the two are still setting goals for everyone out there, with all their lovey-dovey actions and the adorable children they have. Because of this, people became quite curious about how their love story began. Thankfully, Matthew has been forthcoming with some insightful details.
According to the actor, he met Camila Alves in 2006 at a club called Joan's in Sunset Boulevard, Los Angeles. Based on what he shared, their meeting was one orchestrated by fate: first, the actor was not looking for a relationship when he met Camila Alves, and he wasn't someone that would normally visit a club. But on the night they met, he had been hanging out with some friends and they decided to end the day at a club. The actor was making margaritas when he noticed what he described as an "aqua green figure".
Matthew McConaughey tried getting Camila's attention when she sat down but soon realized that she isn't the kind of woman one should call over across the room, so he left his table and joined her where she was sitting. Narrating her version of the story, Camila related that she didn't realize Matthew was a popular actor because he had long beards and was wearing a Rasta hat. The two connected while they talked through the night and eventually decided to have their first date. After that, the actor wanted to go on more dates; they did, their bond strengthened, and they ultimately became lovers.
The actor was attracted to the model because of her good looks, but he fell in love with her for several reasons. He said she had a great deal of self-respect for herself, respected him, and was very devoted to her family.
The Couple Got Engaged During Christmas of 2011 and Walked Down The Aisle The Following Year
Things happened pretty fast for the two after they fell in love and became romantic partners. Less than two years into the relationship, they had already started building a family together. Camila Alves and Matthew McConaughey welcomed their first child together in 2008 and would go on to have another child before they got married. It was in December 2011 that the actor asked Camila to become his wife. This was half a decade after they began dating. Based on what the actor shared, it took them that long because they needed to get it right and make sure they were ready for marriage before getting into it.
In an interview with GQ, Matthew admitted that he delayed getting married to Camila even though he was certain he loved her because he needed to see more about being married rather than just what he ought to do. The actor wanted his marriage to be an adventure with his partner and not a destination. So he resolved to spend a lot of time with Camila. While at that, the couple embarked on a spiritual inquire into what marriage entails, read books about marriage, and even talked to people who had experienced a divorce.
At the end of the process, Matthew said he and Camila understood marriage to be a covenant between them and God. Also, they embraced the idea of seeing marriage as a continuation of their life journey together. At this point, there was no point delaying it any further, they were ready for it, so he proposed to Camila Alves.
They Had a Private Catholic Wedding In June 2012 and Have Been a Happy Couple Ever Since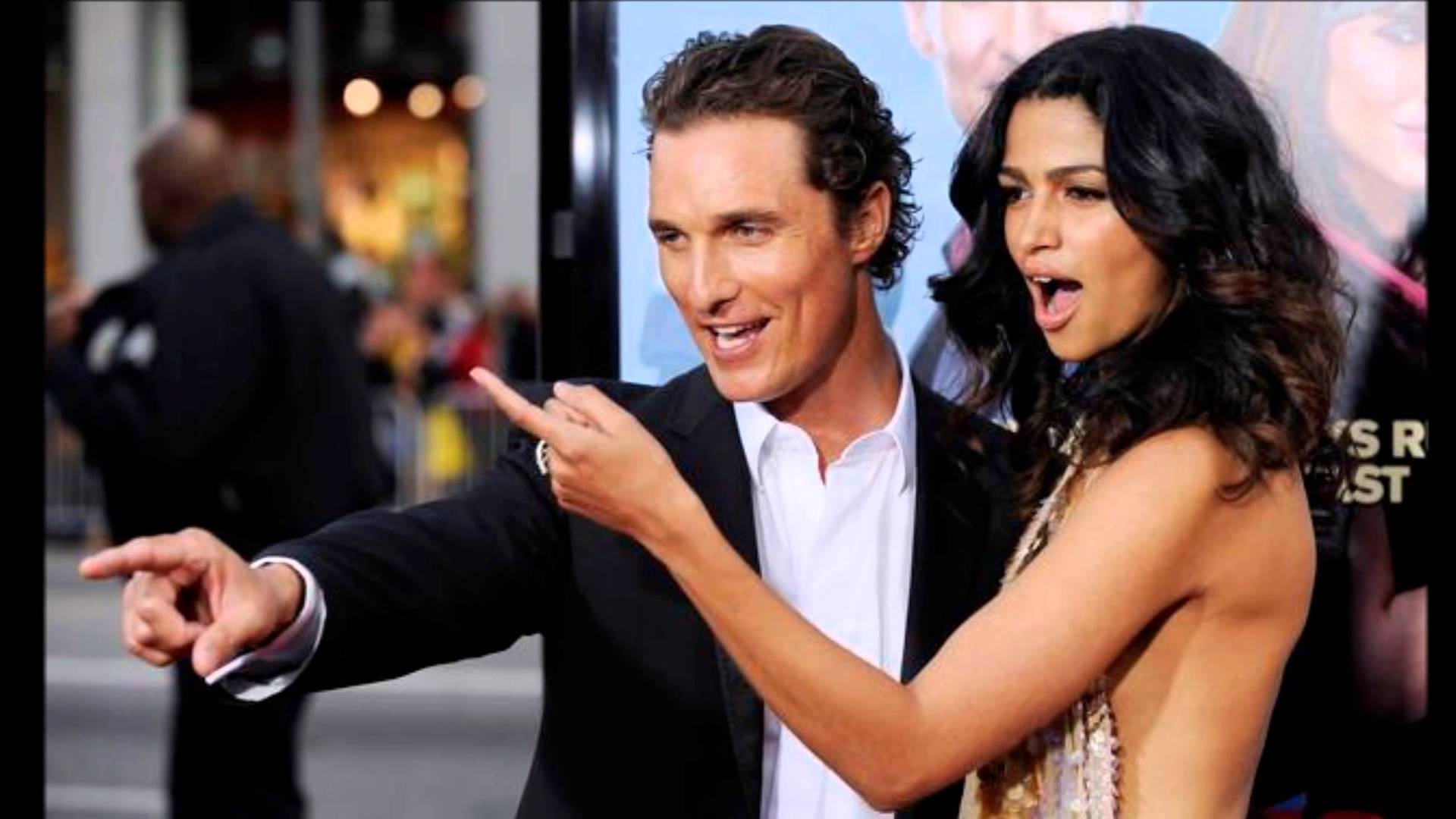 Precisely on the 9th of June 2012, after spending over five years together with two kids to show for it, Camila Alves and Matthew McConaughey officially became life partners. Theirs was a private Catholic wedding held in Austin, Texas, and witnessed by close friends and family members. About 100 guests attended the campout-themed ceremony, including popular figures like Richard Linklater and Woody Harrelson. It is said that it was a very emotional wedding that left Camila battling tears at some point.
As they had already had two kids before they got married, with their third on the way, it is only natural to expect that the two kids also witnessed their parents get married. From what is obvious, their union has been a happy one. A few months before they got married in March, the couple moved to Texas where they still reside with their kids. The McConaughey mansion located in the Rivercrest area of the Lone Star state's most cosmopolitan city near Lake Austin was originally listed at $6,600,000. It's a Spanish Mediterranean home built in 1997 with 7 bedrooms, 8 bathrooms, an elevator, and two circular motor courts that can garage at least four cars. It's a house befitting of its owners.
Matthew McConaughey's wife has been very supportive of his career as much as he has been a good husband to her. When he won the Academy Award in 2014, Matthew thanked Camila and their kids, asserting that they are the people he wants most to be proud of him, "the courage and significance you give me every day…is unparalleled," he said. On several other occasions, the actor has publicly praised his wife for creating a massive room for him to work while she takes care of their kids and home.
How Many Children Does Mathew McConaughey Have With His Wife?
As mentioned earlier, Matthew McConaughey and his wife are parents to three adorable children; they have two sons and a daughter. Two of their kids were born before they got married and they had the third the same year they became man and wife. The names of their kids are Levi Alves McConaughey, Livingston Alves McConaughey, and Vida Alves McConaughey.
Levi Alves McConaughey (Son)
Date of Birth: July 7, 2008
Age: 15 Years Old
Occupation: Undetermined
Levi is their first son and child; he was born on the 7th of July 2008, at 6:22 p.m., weighing in at 7 lbs, 4 oz. The actor was ecstatically happy when Levi was born. He described him as the greatest miracle in the world. Albeit he's barely a teenager, Levi looks like his father. There are quite a number of things that were significant about Levi. First, his name "Levi" was another name for apostle Matthew in the bible and, the time he was born (6:22) is his father's favourite verse in the book of Matthew in the religious book. The verse says "If thy eye be single, thy whole body will be full of light."
Vida Alves McConaughey (Daughter)
Date of Birth: January 3, 2010
Age: 13 Years Old
Occupation: Undetermined
Next came their little girl, Vida Alves McConaughey, she was born on the 3rd of January 2010. When she was born, the actor and model shared a picture of their bundle of joy, introducing her to the world. Like her older brother, much isn't known about Vida apart from the fact that she is one of her parents' kids. For now, only time can tell what the future holds for her. 
 Livingston Alves McConaughey (Son)
Date of Birth: December 28, 2012
Age: 10 Years Old
Occupation: Undetermined
The baby of the house is Livingston Alves McConaughey and the little tyke was born on the 28th of December 2012. Like his older siblings, it is still early to tell if Livingston would pursue a career in showbiz like his parents. She still has a lot of growing up to do and hardly concerns herself with thoughts about the future at the moment.
Matthew McConaughey Has Two Older Brothers
The actor isn't the only child his parents had, but the last of their three sons. From what we gathered, Matthew's mom Mary Kathleen is a published author that one earned a living as a teacher His father James Donald "Jim" McConaughey was drafted to the NFL in 1953 but he never got to play any official game in the league as he was released before the season began.
Mary and Jim got married to each other three times. One of their three kids is Rooster McConaughey who seems to be almost as popular as Matthew, then there's Patrick "Pat" McConaughey. Rooster was born Michael McConaughey on August 2, 1954, in Houston, Texas. He is also an actor known for his part in productions like "West Texas Investors Club" (2015), "The Newton Boys" (1998), and "Black Gold" (2008). He happens to be a self-made millionaire and you can catch the gist about that in West Texas Investors Club, a docu-series.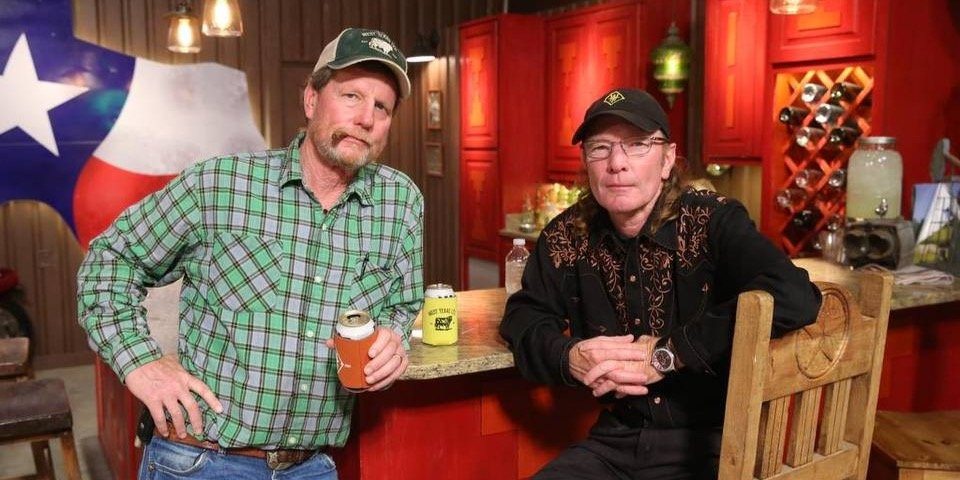 Unlike his two brothers, much isn't known about Pat. He lives his life away from the limelight and reports have it that he is not a biological child of the family, he was adopted.