As far as we know, Hollywood star Matthew Gray Gubler has never been married and doesn't have a wife, however, he has dated a good number of ladies, some of who are as famous as he is. They include Eve Wind (2004), Charlotte Kemp Muhl (2005), Kat Dennings (2007), and Marisa Morris (2008).
He has also dated Victoria Asher (2010) and Ali Michael (2010-2013). In 2013, rumors that Matthew and award-winning singer Taylor Swift had something going on made the rounds, but it was never confirmed.
Matthew Gray Gubler is adjudged one of the most eligible bachelors in Hollywood, and rightfully so. The actor has been so for a long time with a bit of controversy trailing his relationship life. Although he has been involved with a lot of women, all those relationships usually end after some time. For some of them, he called it quits even before his fans got to discover who his new love interest was.
Here is a breakdown of his adventurous love life and the myriad of unfortunate breakups he has had, including a definitive answer on what his sexuality truly is.
Matthew Gray Gubler Has Never Been Married
To the best of our knowledge, Matthew Gray Gubler has never been married. Throughout his long-running showbiz career, the multitalented actor has never tied the knot with anyone. His alleged marriage in 2020 was a mere rumor. And since then, the good-looking gentleman is still known to be single. Until this fact changes, Gubler retains his position as one of the most eligible bachelors in Hollywood.
Although he is yet to get hitched officially, Gubler has quite an interesting relationship timeline. From the early years of his career up to recent times, he has been romantically linked with different ladies. While some of the rumors turned out to be true, others were mere speculations that he neither affirmed nor denied.
All The Women He Has Dated or Has Been Linked To
So far, Matthew Gray Gubler has been romantically linked to not less than seven women since he joined the entertainment industry. As you may expect, the ladies connected to him are high-value women in the industry, and the reasons are not far-fetched. Some of Gubler's past dates are;
Eve Wind
Full Name: Eve Wind
Date of Birth: August 10, 1987
Age: 36 years old
Relationship Period: 2004
Reason for Breakup: Unknown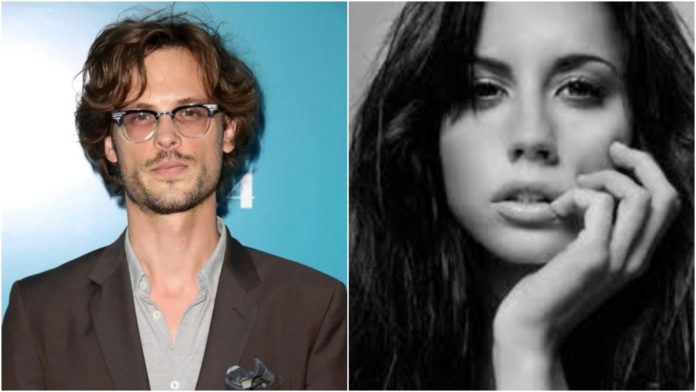 Eve Wind is an American singer model who was quite popular back in the 2000s. She became famous through her relationship with Mathew and apparently, she was the first lady ever seen publicly with the actor. The American singer and the actor were together during the early days of his career around 2004, but their relationship eventually ended. It has not been revealed what really happened between them. Be that as it may, the actor moved on to other love interests in the years that followed.
Charlotte Kemp Muhl
Full Name: Charlotte Kemp Muhl
Date of Birth: August 17, 1987
Age: 36 years old
Relationship Period: 2005
Reason for Breakup: Unknown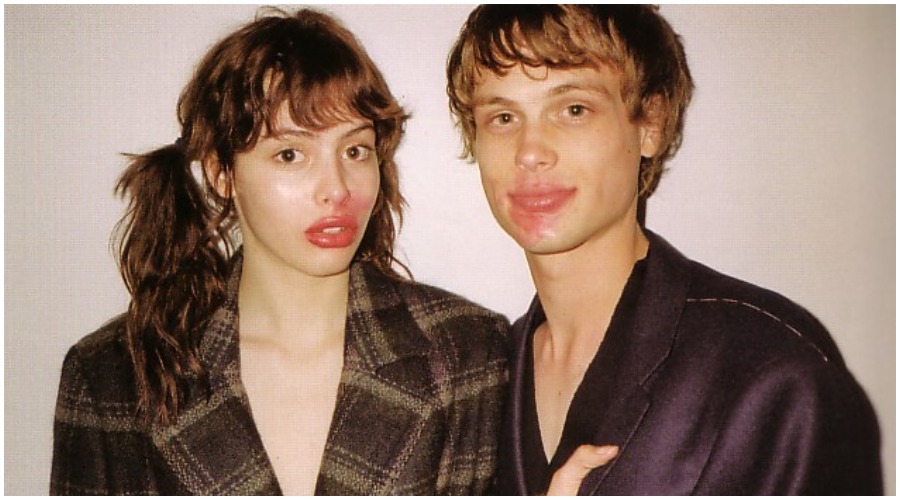 Matthew Gray was romantically linked to a model and musician named Charlotte Kemp Muhl. The couple appeared together on a number of red carpet events but eventually separated in 2005. The cause of their breakup has not been disclosed since then.
At age 16, Charlotte appeared on Britain's Harper's and Queen magazines' cover, making her the youngest model to attain such fit. After her breakup with Matthew, she went on to date Sean Lennon and they are still together while Mathew dated a handful of other ladies but is still single.
Kat Dennings
Full Name: Katherine Victoria Litwack
Date of Birth: June 13, 1986
Age: 37 years old
Relationship Period: 2007
Reason for Breakup: Unknown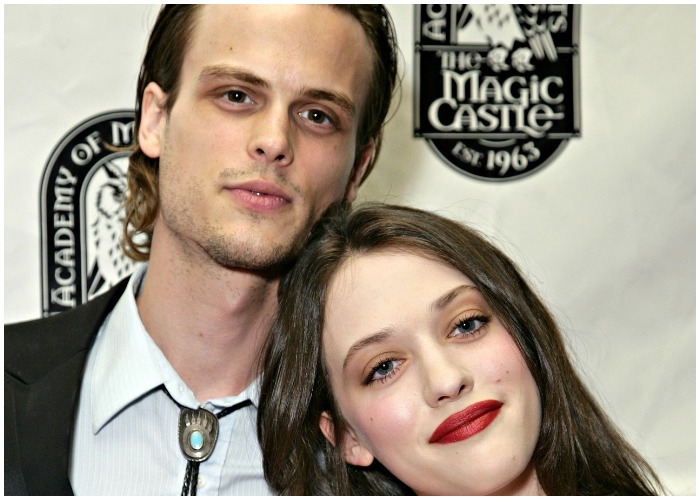 Matthew Gray Gubler has also been linked to one of Tinseltown's most promising stars, Kat Dennings. His relationship with Dennings began in 2007 and, although many people seem to think the relationship lasted for a few months, it is perhaps the longest-lasting relationship that the thespian has had. Because of the complex nature of Gubler's romantic life, people failed to realize that the relationship endured for a good while. Nonetheless, the couple broke up eventually and Kat got engaged to singer Andrew W. K. in May 2021.
Marisa Morris
Full Name: Marisa Morris
Date of Birth: June 11, 1987
Age: 36 years old
Relationship Period: 2008
Reason for Breakup: Unknown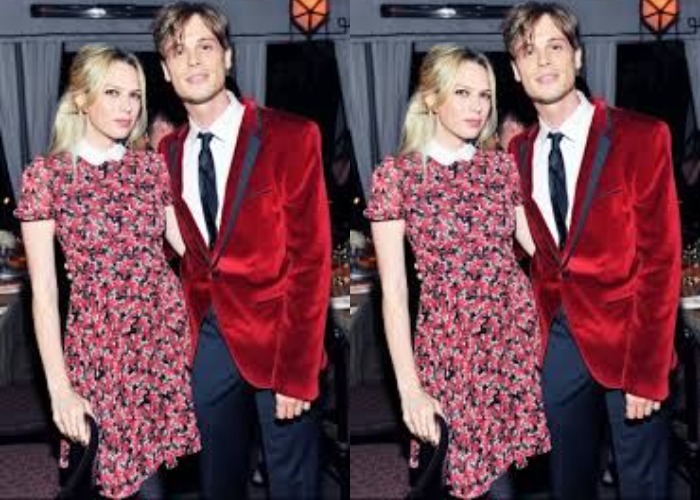 After breaking up with Kat, the Portuguese movie star started dating Marisa Morris. Their relationship started sometime in 2008, but it later ended after which he moved on to date Asher. As it is the norm with Mathew's relationship life, nothing is known yet about what caused their breakup and perhaps nothing will ever be known. After Marisa's relationship with Matthew Gray Gubler, she went on to date the likes of Julian Ovenden, Barbara Bongiovi, and Rob Lowe.
Victoria Asher
Full Name: Victoria Jane Asher
Date of Birth: January 20, 1988
Age: 35 years old
Relationship Period: 2010
Reason for Breakup: Unknown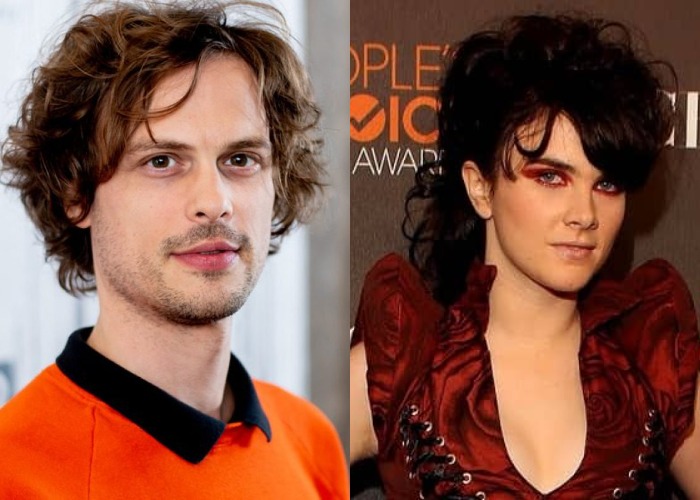 Matthew Gray Gubler was linked to Victoria Asher, a music artist, in 2010. Before fans could get used to the duo being together, Gubler left the then Cobra Starship Guitarist for someone else. The two were assumed to have been together for almost a year, and in like manner, Mathew and Victoria both kept mute on what transpired and quickly ended between them.
Ali Michael
Full Name: Alexandra Nicole Michael
Date of Birth: May 15, 1990
Age: 33 years old
Relationship Period: 2010-2013
Reason for Breakup: Unknown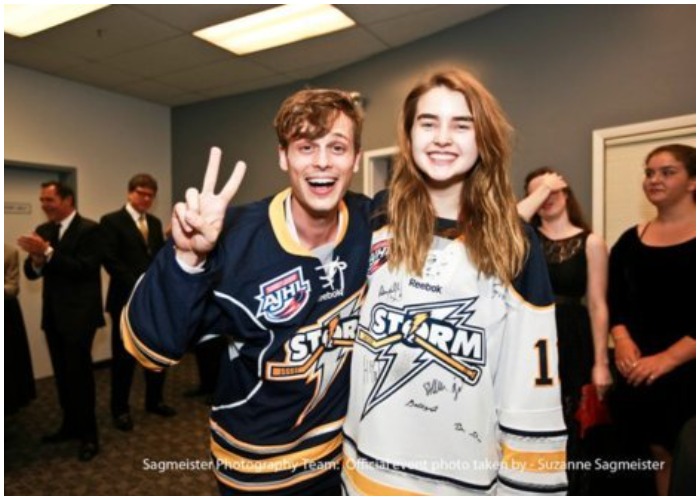 Ali Michael, born Alexandra Nicole Michael, was the girl Matthew Gubler left Asher for. In the same year he left Asher (2010), he and Ali started dating but their relationship ended in 2013. However, the movie star's love adventure was far from finished.
Taylor Swift
Full Name: Taylor Alison Swift
Date of Birth: December 13, 1989
Age: 33 years old
Relationship Period: 2013
Reason for Breakup: Unknown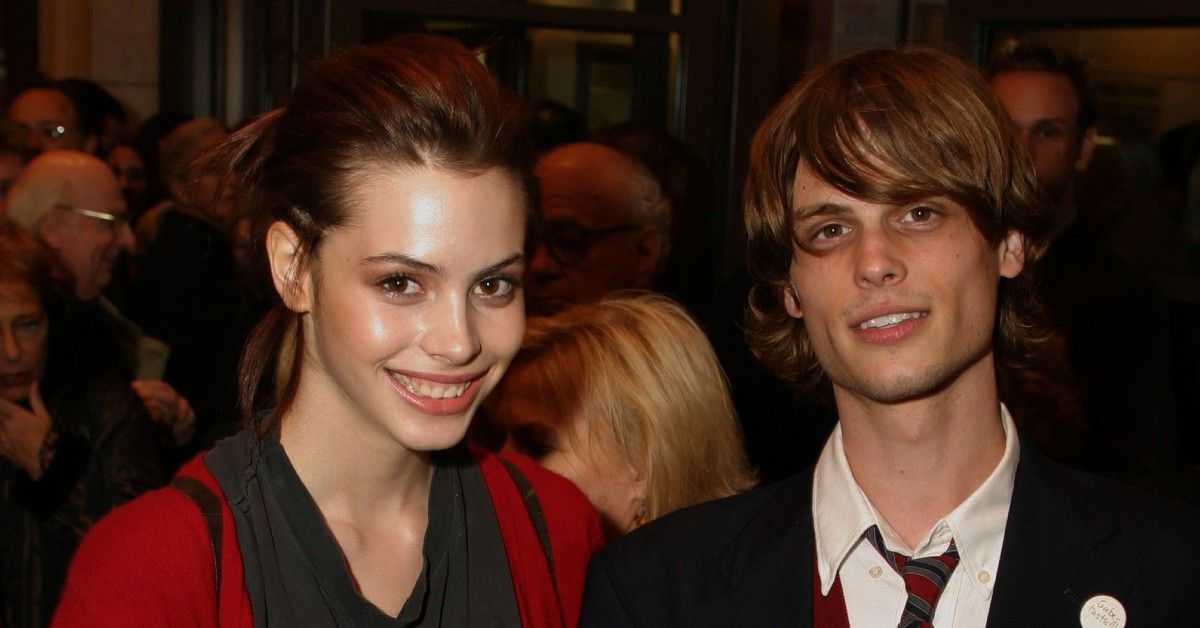 In July 2013, it was reported that a relationship seemed to be brewing between the actor and multiple award-winning singer Taylor Swift. As exciting as their possible relationship may be, this report was never confirmed by either of the two.
Summary List of the Ladies Matthew Gray Gubler Has Dated
Eve Wind
Charlotte Kemp Muhl
Kat Dennings
Marisa Morris
Victoria Asher
Ali Michael
Taylor Swift
Here's Why Matthew Gray Gubler Is Unsteady In His Relationships
After breaking up with Kat Dennings, Matthew and his ex remained friends even to the point of working together on the film, Suburban Gothicyears in 2014. Thereafter, Gubler spoke glowingly of Kat, saying it was one of his best experiences so far in the industry to have worked with her.
The handsome actor granted an interview to Glamour Magazine that removed the mystery shroud from his love affairs. In that interview, he explained a bit of what we can call his romance philosophy. According to him, he tends to fall in love with people who are unique, so unique you can't let them go. That's why he tends to stick around with them even after formally breaking up.
Quite interesting, isn't it? But then, you might ask why he breaks up with them if that's the case. We found the answer to this in his extremely busy life. He does not seem to have enough time to devote to his ladies, at least, not enough to satisfy their emotional needs. For instance, when he newly began his relationship with Kat Dennings was around the time he took up his iconic role on Criminal Minds. According to reports, shootings lasted up to 15 hours per day. This ate up much of the time the actor would have devoted to his relationship with the actress.
They tried to manage the situation for quite some time. But eventually, Kat reached her breaking point and they ceased being lovers. We also got wind that his split with Charlotte Kemp in 2005 had something to do with his inability to devote enough time to her.
Could Matthew Gray Gubler Be Gay?
Matthew Gray Gubler does not seem to be particularly interested in having a committed relationship. Instead, he seems to be more interested in his career. Because of this, it has been speculated in certain quarters that he's gay. In 2012, the creator of Criminal Minds disclosed that Gubler's character on the show was initially meant to be bisexual. This piece of information has been misconstrued to fuel the speculations about the actor's sexuality.
Anyway, going by Matthew's previous choice of romantic partners, it is easy to assert he's straight. Also, the actor has never made any statement that suggests otherwise. Matthew Gray Gubler has never admitted to being bisexual in real life, neither has he had any romance with a male partner.