Late American actor Marlon Brando Jr. was married three times in his lifetime to Anna Kashfi, Movita Castaneda, and Tarita Teri'ipaia. His well-toned physique and sex appeal meant that he had several other female partners including Rita Moreno, Jill Banner, and Maria Cristina Ruiz, who was his maid at the time.
Marlon Brando's legacy as one of the longest-serving actors in Hollywood was underlined by the six decades he spent in the industry. His ability to execute his craft also earned him a fair amount of accolades and recognition including two Academy Awards and two Golden Globes Awards amongst others. Nevertheless, his chaotic personal life often cast a shadow over those accomplishments, and this article examines the lives of the women he was involved with in his lifetime.
Marlon Brando's First Wife Was Indian/British Actress Anna Kashfi
Marlon Brando's first wife is Anna Kashfi, an Indian-American actress. Kashfi was born Joan O'Callaghan in Chakradharpur, India, on September 30, 1934.
Her father was William Patrick O'Callaghan, a traffic superintendent on the Indian State railways, and he was a Londoner of Irish descent, while her mom was Phoebe O'Callaghan, who originally came from Wales. Anna spent the first 13 years of her life in Calcutta before her family relocated to Cardiff, Wales.
Soon after relocating to Wales, Brando's first wife found work as a waitress in a butcher's shop in Cardiff before deciding to move to London where she pursued her dreams as a model and an actress.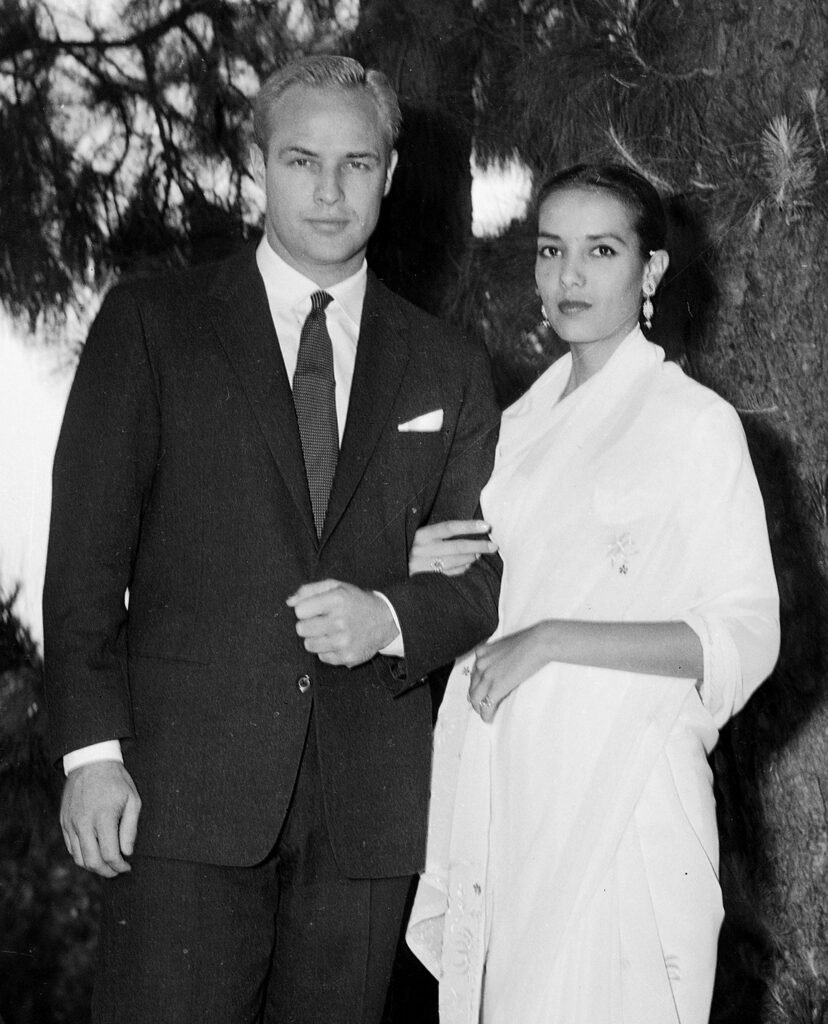 She adopted the stage name Anna Kashfi in 1956 before making her acting debut the same year, aged 22, in the movie The Mountain where she portrayed the character of a Hindu girl.
Her acting career continued the next year in Battle Hymn (1957), and she even picked up the Best Supporting Actress Award at the Cartagena Film Festival in 1961 for her role as the African American wife of singer Nat King Cole in the movie Night of the Quarter Moon (1959).
That movie turned out to be her last ever but she made several TV series appearances including in Adventures in Paradise. Her acting career was, however, derailed by alcohol and drug problems.
Marlon Brando's Marriage To Anna Kashfi Lasted Nearly Two Years
According to several verified reports, Brando and Kashfi met for the first time in the summer of 1956. The details of the early days of their relationship, however, have never been revealed including when they officially began dating exclusively.
That notwithstanding, the late actor and Anna Kashfi tied the knot on October 11, 1957. On May 11, 1958, they welcomed their only child together, a son whom they named Christian Devi Brando. However, the late former couple ended their union as a married couple on April 22, 1959, almost two years after their wedding.
The reason for the divorce was never made known but a bitter custody battle over their only child together ensued until Marlon emerged victorious. Sometime in the late 1990s, that son Christian was tried and jailed for murdering his half-sister Cheyenne's boyfriend. He later died of pneumonia in Los Angeles in 2008 at the age of 49, essentially severing the tangible link between Marlon Brando and his first wife.
Brando's First Wife Has Since Passed On
Almost two decades after her marriage to Brando ended, Anna Kashfi found love again in the arms of James Hannaford, a salesman, in 1974. The details of their time as a married couple are unknown but we can confirm that they did not have any children together. Anna remained married to her second husband until he died in 1986.
The British actress herself lived to the ripe old age of 80 before passing on on August 16, 2015, in Woodland, Washington. The circumstances surrounding her death remain unknown but our best guess, given her age at the time of her death, is that she died of natural causes.
Movita Castaneda Became Marlon Brando's Second Wife In 1960
Just around a year after his marriage to Anna Kashfi had ended, Marlon Brando remarried Mexican American actress Movita Castaneda. Marlon Brando's second wife was born Maria Luisa "Movita" Castaneda on April 12, 1916, in Nogales, Arizona, United States, allegedly on a train that was traveling between Mexico and Arizona.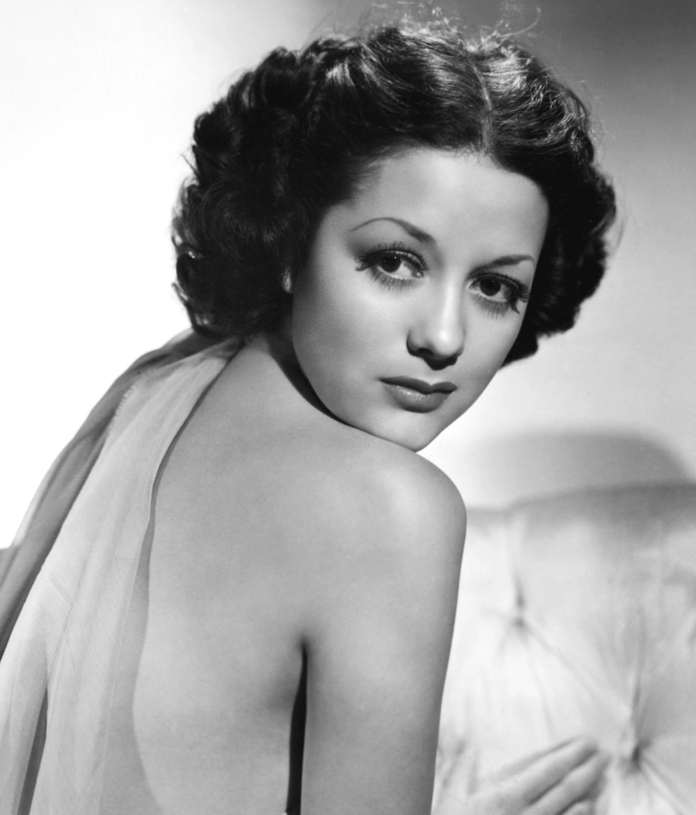 While she is American by birth, her Mexican national heritage is derived from her parents whose identity remains unknown. So far details of her formal educational background are unknown.
The late actor's second wife was an actress whose acting career spanned nearly six decades from 1930 to 1959 appearing in movies and TV series such as Flying Down to Rio (1933), Mutiny on the Bounty (1935), Paradise Isle (1937), Girl from Rio (1939), Tower of Terror (1941), Fort Apache (1948), and Viva Zapata! (1959), amongst several others.
Brando Met Movita Castaneda on the Set of Viva Zapata!
While he was still legally married to Anna Kashfi, the late Marlon Brando struck up a romantic relationship with actress Movita Castaneda on the set of Viva Zapata! in 1959. As soon as his divorce from the British actress was finalized, he asked Castaneda to marry him.
She was incensed at his effrontery and threw his ring back at him before threatening to call the police if he didn't leave her house. Her initial reticence was most likely influenced by the fact that she was seven years older than Brando and she didn't want to deal with his sordid playboy reputation.
However, he must have found a way to convince her because they had a secret wedding on June 4, 1960. They had two children together. Their first son, Miko Brando, was born in October 1960 and later became a bodyguard to Michael Jackson, the king of pop.
Castaneda and Brando soon went their separate ways but their marriage was invalidated in 1968 after it was discovered that the late actress' previous marriage was still active.
Marlon Brando's Wife, Castaneda Died In 2015
It must be noted that while Movita Castaneda was Marlon Brando's second wife, he was her second husband as well. Her marriage to Brando was invalidated because the marriage she contracted with Irish boxer, Jack Doyle in 1939 was still active at the time she agreed to marry Brando.
After her relationship with Brando ended, she did not remarry. She went on to appear in a small TV role in 1977 before going on to appear as Ana in 17 episodes of Knots from October 1987 to May 1989. Movita Castaneda died at the age of 98, in Los Angeles, California, on February 12, 2015, after she was hospitalized for a neck injury she sustained two months before her 99th birthday.
Tarita Teri'ipaia is Marlon Brando's Only Living Ex-Spouse
Marlon Brando's third wife was born Tarita Tumi Teri'ipaia on December 29, 1941, in Bora Bora, French Polynesia, France to Teriʻiehira Teriʻipaia and Tetuareva Turia. Her nationality is French but she also has strong Chinese ancestry.
Marlon Brando's third wife is a retired French actress who was active in the movie industry for just over two decades from 1962 to 1985. She notably portrayed the role of Maimiti alongside the man who later became her husband in the movie Mutiny on the Bounty (1962). Her performance earned her a Golden Globe nomination for Best Supporting Actress. She did not win but it was unarguably a worthwhile achievement.
Marlon Brando Needed Six Months To Seduce Tarita
Marlon Brando met his third wife on the set of Mutiny on the Bounty in 1962 and instantly fell for the then-19-year-old Tarita. His attempts to win her over did not go as easily as he had anticipated because she thought he was a bad man.
After six months of persistent wooing, she agreed to become his girlfriend. Brando's friend Nick Rutgers told Peter Manso, the author of Brando: A Biography, that the actor, for some reason did not sleep with Tarita until they were married in 1962.
Their union led to the birth of son Simon Teihotu Brando in 1963, and daughter Tarita Cheyenne Brando on February 20, 1970. While married to the French actress, the late actor also adopted two other children including Rebecca Brando.
Marlon and Tarita's daughter Cheyenne committed suicide by hanging herself in her mother's house in Puna'auia, Tahiti on April 16, 1995. This sad event was preceded by the declining state of her mental health following the murder of her partner Dag Drollet, and the subsequent arrest of her half-brother Christian, the man responsible for the murder.
Tarita Teri'ipaia's Whereabouts Are Unknown
Tarita and Brando ended their marriage in 1972 but the reason for their divorce has yet to be made known. As for the retired actress, her time in the spotlight eventually came to an end after she retired from acting, and she has remained away from the spotlight.
She, however, remains the only living former married spouse of the late actor following the deaths of Kashfi and Castaneda on August 16, and February 12, 2015, respectively.
Marlon Brando Had Several Other Partners
As previously mentioned, Markon Brando's love life was so chaotic that it is difficult to keep track of his numerous girlfriends. Still, several sources confirm his on-and-off relationships with actresses Pier Angeli, Shelley Winters, Nancy Qwan, Katy Jurado, Rita Moreno, and Jill Banner.
He Dated Actress Rita Moreno, On And Off, For Twelve Years
The details of Marlon Brando's twelve-year on-and-off relationship with Puerto Rican actress, singer, and dancer Rita Moreno was well known. The veteran actress, who was born Rosa Dolores Alverio Marcano in Humacao, Puerto Rico, on December 11, 1931, started dating the late actor in 1954.
The on-and-off nature of their relationship reached its end in 1962 when Brando married his third wife, Tarita Teri'ipaia. In her memoir, Rita Moreno mentioned the fact that she became pregnant during her time as Marlon's partner but in his quest to abdicate the responsibilities of a father, he arranged for her to get an abortion.
The abortion failed and she reportedly went home bleeding as the fetus died inside of her. She was quickly rushed to the hospital to have the dead fetus removed through surgery.
Following the late actor's decision to bring a definite end to their relationship, the actress became devastated, and the trauma she experienced as a result led to her attempting to end her life by overdosing on the late actor's sleeping pills.
Fortunately, she survived and later went on to exchange marital vows with a cardiologist and internist Leonard Gordon in 1965. He had become her manager after he retired from medicine and they went on to become parents to one daughter named Fernanda Gordon Fisher. Moreno remained married to Gordon until he died in 2010.
Marlon Brando Was Not Married At The Time Of His Death
Brando was also romantically involved with the late actress Jill Banner from 1968 to 1982. The Last Tango In Paris star later began a 14-year affair with his Guatemalan maid, Maria Cristina Ruiz, in 1988. The affair led to the birth of three children namely Ninna, Miles, and Timothy Brando.
Despite purchasing a $450,000 home and a Mercedes, for Ruiz, the late actor was hit with a $100 million palimony lawsuit which she filed against him in 2002. The suit was settled but the details of the settlement appear to have been sealed.
That relationship ended in 2001, around three years before the late actor's demise in 2004. Nothing in his records shows that Marlon Brando was married to anyone, or even romantically involved with anyone at the time of his death.
Marlon Brando Fathered a Lot OofChildren
Unsurprisingly, Marlon Brando's three marriages and his numerous romantic relationships led to the birth of an alleged eleven children, including those who were adopted. However, some sources believe that the late actor was legally recognized as the father to more than the eleven children included on his Wikipedia page.
Below is a list of the children who claimed the late actor as a father, some of whom are also now deceased.
Christian Brando (son, deceased) – Mother: Anna Kashfi
Miko Brando (son) – Mother: Movita Castaneda
Simon Teihotu Brando (son) – Mother: Tarita Teri'ipaia
Rebecca Brando (daughter) – Mother: Movita Castaneda
Tarita Cheyenne Brando (deceased) – Mother: Tarita Teri'ipaia
Petra Brando Corval (daughter, adopted) – Mother: Caroline Barrett
Maimiti Brando (daughter, adopted) – Mother: Tarita Teri'ipaia
Raiatua Brando (daughter, adopted) – Aunt: Tarita Teri'ipaia
Ninna Priscilla Brando (daughter) – Mother: Maria Cristina Ruiz
Myles Jonathan Brando (son) – Mother: Maria Cristina Ruiz
Timothy Gahan Brando (son) – Mother: Maria Cristina Ruiz
Stephen Blackheart (son) – Mother: Unknown