Kim Kardashian is currently dating actor and comedian Pete Davidson. Prior to their relationship, she was married to rapper Kanye West (2014- 2022), Kris Humphries (2011 – 2013), and Damon Thomas (2000 – 2004). She has also dated many other men, including TJ Jackson (1995 – 1999), Joey Lawrence (1999),  Ray J (2003 – 2006), Nick Lachey (2006), Nick Cannon (2006 – 2007), Reggie Bush (2007 – 2010), Miles Austin (2010), and Gabriel Aubry (2010).
The second-oldest offspring in the Kardashian family, Kim Kardashian, and her sisters have barely hidden any part of their personal lives from the media which can be credited for their popularity in the United States and the world at large. As a result, the men Kim Kardashian dated have always been of interest to many.
For over a decade, the American television personality and her entire family lived their lives on TV via the reality show Keeping Up With The Kardashians with Kim garnering the most media coverage as a result of varying reasons most of which can be attributed to her looks.
Arguably the queen (prettiest) of the Kardashian-Jenner clan, Kim has made the headlines for years because of her perfectly ensembled body – most of which she acquired by going under the knife. We literally watched her body evolve into what it is today and while some diss her for it, she does has millions of fans who are well smitten by her.
Just like her body, Kim has been in several relationships in the past that hogged headlines for both the right and wrong reasons. She doesn't seem to have a particular spec in the career of her men as she has dated athletes, musicians, actors, and the likes of them but for what it's worth, one similarity her past and present lovers share is that they've got the guap.
Let's take a trip down memory lane to the men who Kim Kardashian dated in the past and where her heart is at the moment.
Kim's Relationship History
As early as age 19, the Kardashian beauty was already packing on heavy media coverage for her love life. Notwithstanding the fact that some of her relationships lasted a few months or even weeks, some were able to stand the test of time for a few years. Here's a list of the men Kim Kardashian dated.
1. TJ Jackson (1995 – 1999)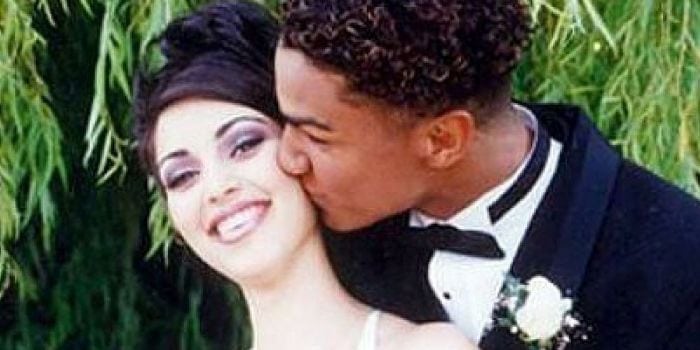 Kim was about 15 when the two dated and this was way back before the limelight rested on the reality TV star. As a result, their relationship did not get much media attention.
2. Joey Lawrence (1999)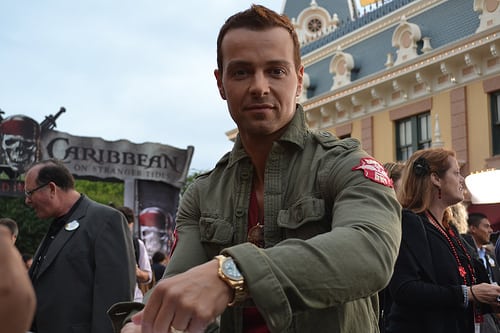 Just like the first, the relationship did not make any waves in Kim's life and it obviously ended before it even started but he was among the men Kim Kardashian dated.
3. Ray J (2003 – 2006)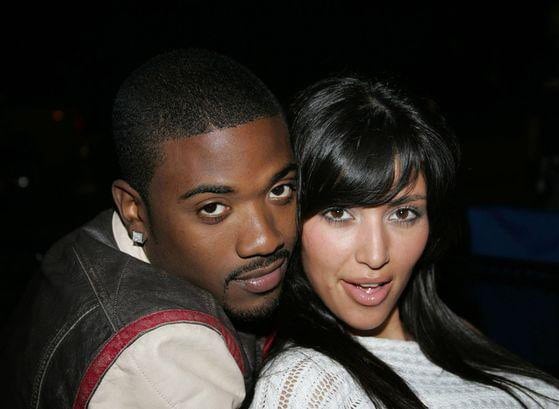 Perhaps the first publicized relationship Kim went into, they met while she was working as a stylist to Ray's sister, Brandy. Their relationship was an on-again-off-again one but they did have time to make a sex tape which later leaked. Kim's fame has been attributed to the leak.
4. Nick Lachey (2006)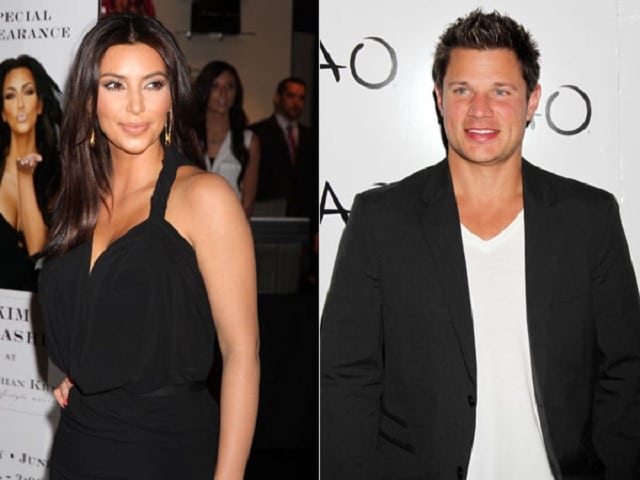 Despite Kim's noteworthy love for black men, she was romantically linked to the American actor and though it was shortlived, paparazzi made sure to capture a few special moments. Lachey was among the men who accused the reality show diva of riding on the wave of his celebrity status in a bid to find fame.
5. Nick Cannon (2006 – 2007)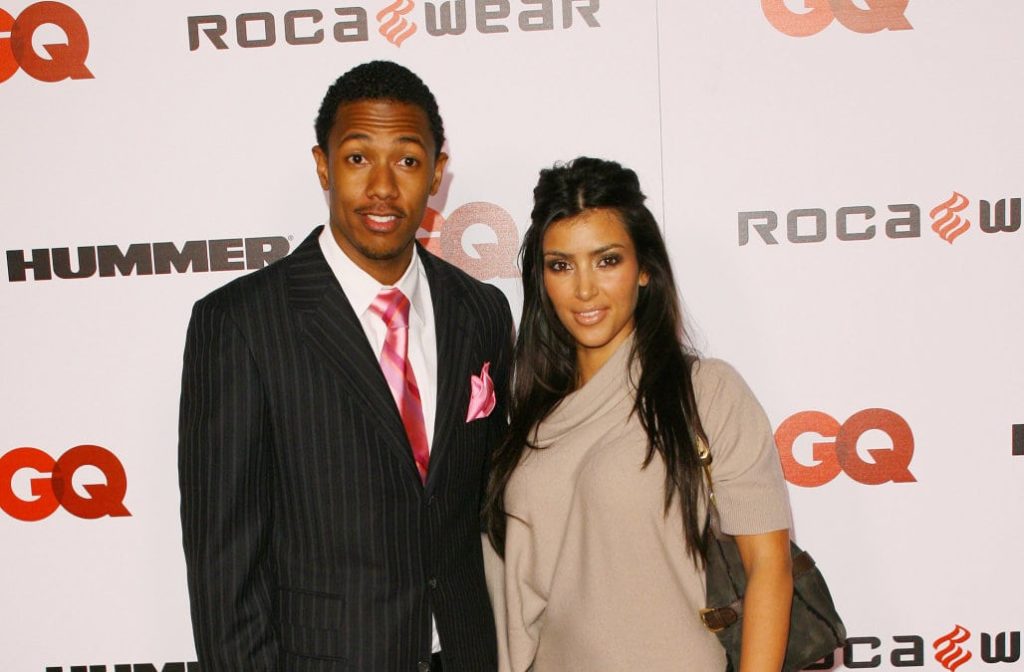 For what it's worth, the singer and actor think Kim is a great person but he had to let her go because she lied to him. As he revealed on The Howard Stern Show in 2012, Kim denied ever making a sex tape when he asked her. Spoiler: the tape with Ray J was released, leading to their split in February 2007. Nick went as far as inferring she leaked it intentionally to skyrocket her media popularity.
6. Reggie Bush (2007 – 2010)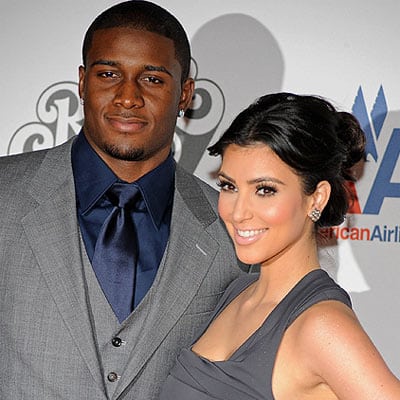 They were a lovely pair and made appearances on Keeping Up with the Kardashians when the show was just kicking off. Unfortunately, their love story couldn't withstand the media pressure that bedeviled it. Kim and the former NFL star split in 2010.
7. Miles Austin (2010)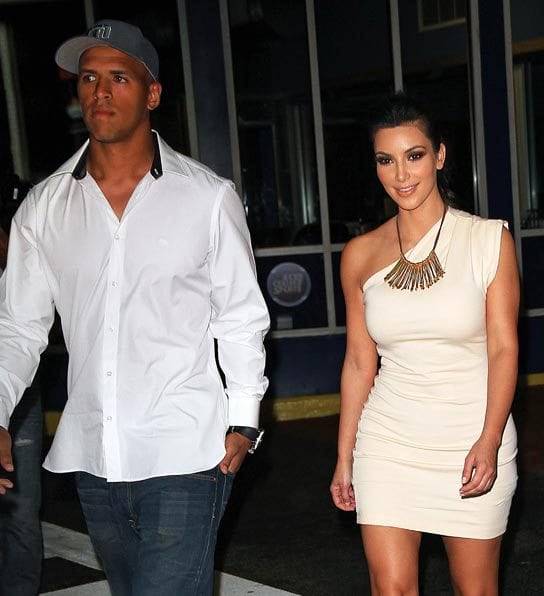 After Reggie, Kim Kardashian dated another NFL star. The relationship which started at a time Kim was busy filming her reality show coupled with Miles' football season soon fizzled out. Blame it on the distance between them.
8. Gabriel Aubry (2010)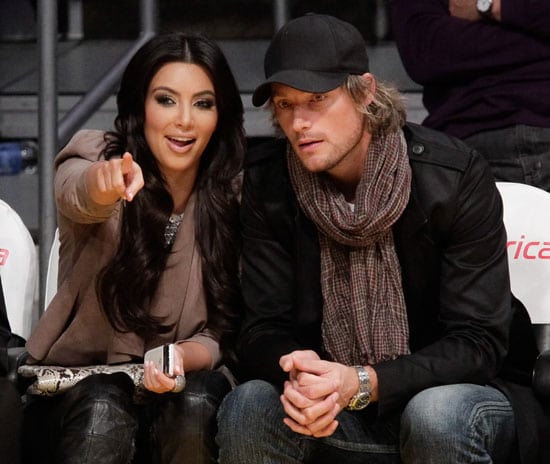 Kim Kardashian dated Halle Berry's ex briefly before going into her second marriage. Apparently, Halle frowned at Gabriel's choice for her replacement and that led the affair to a crash.
9.  Pete Davidson (2021 – Present)
Following her separation from her third husband, rapper Kanye West, in 2021, Kim Kardashian started dating actor and comedian Pete Davidson in November of the same year and they appear to be enjoying every bit of their life together.
The Men Kim Has Married
While Kim Kardashian dated several men in the past, she has had a taste of matrimony with three of them and is still enjoying marital bliss with one. Notably, she became someone's wife when she was still a teenager and in true Kim-style, the union ended in no time.
Damon Thomas (2000 – 2004)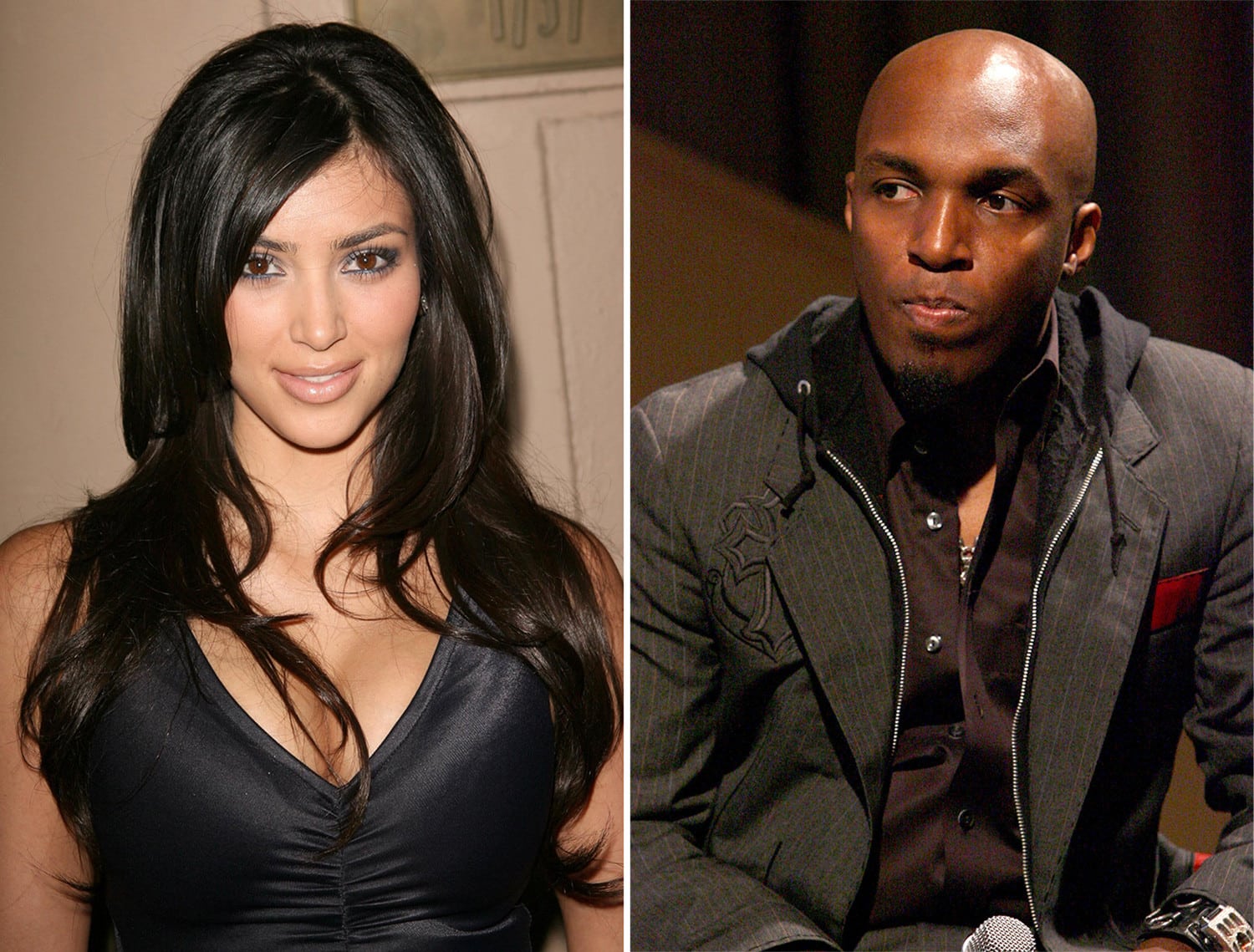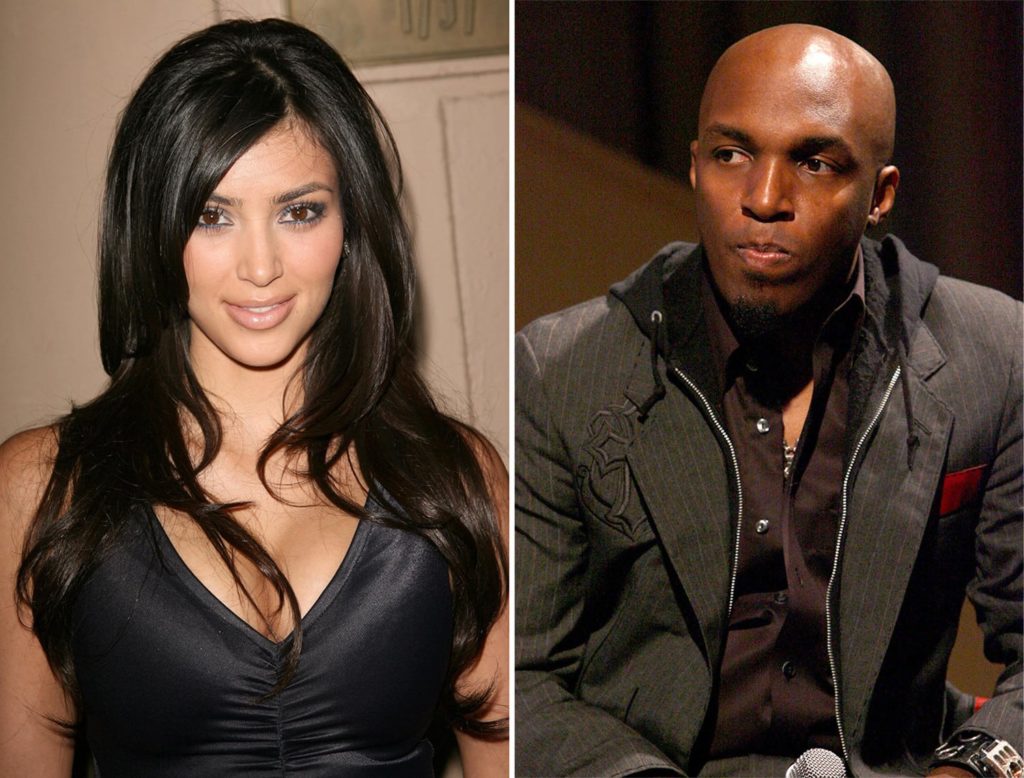 She was just 19 when she eloped with the music producer to Las Vegas where they got hitched to the dismay of her family. Later in 2003, after Thomas filed for divorce, Kim was already dating Ray J before the divorce was finalized. She blamed her failed marriage on physical and emotional abuse on the part of her ex-husband.
Kris Humphries (2011 – 2013)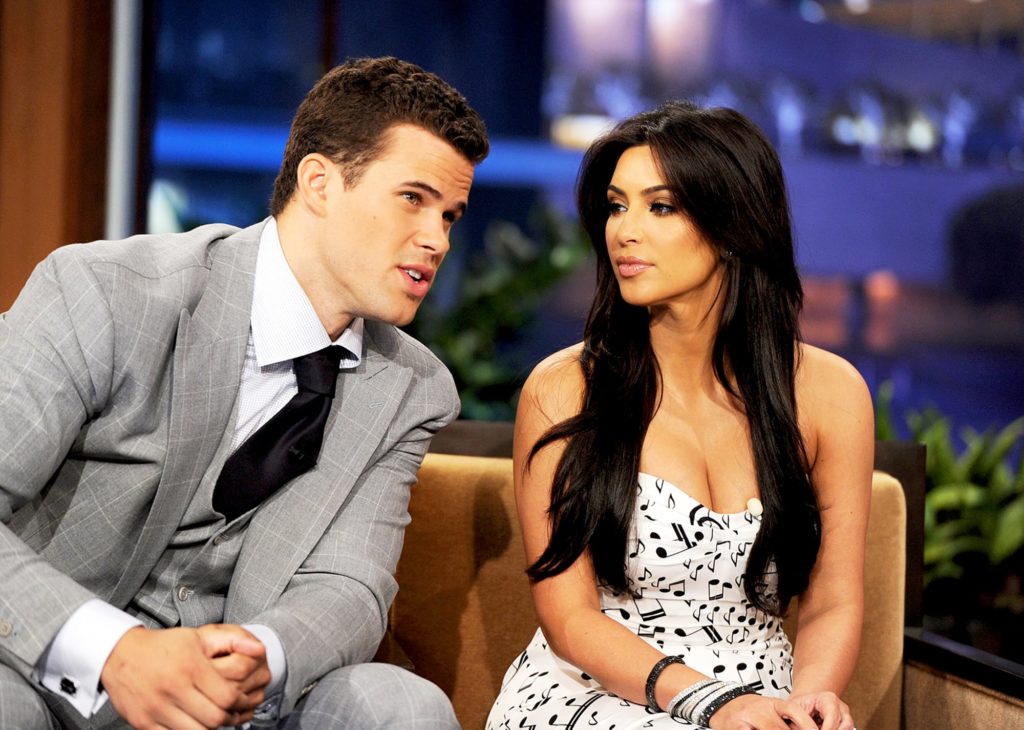 This was yet another controversial relationship for Kim who was accused of marrying Kris for money and fame. She got engaged to the NBA star in May 2011 after dating for a while. Their wedding ceremony took place on August 20, 2011, in Montecito, California, but the marriage lasted for just 72 days. Termed a publicity stunt by many sources, Kim's second failed marriage was blamed on some irreconcilable differences.
Kanye West (2014 – 2022)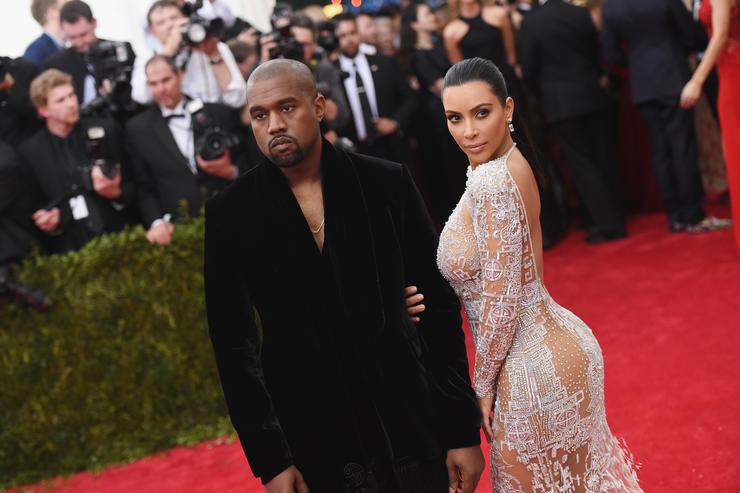 Not ready to bask in her failed love story with Kris for too long, Kim started dating rapper Kanye West in April 2012. After her divorce from Kris was concluded on June 3, 2013, Kanye engaged Kim on October 23.
Donning a wedding dress designed by Riccardo Tisci of Givenchy, Kim walked down the aisle on her classy wedding (the third) day on May 24, 2014. The glitzy event took place at Fort di Belvedere in Florence, Italy.
Regardless of the mad media presence in their relationship and the fact that Kim once felt she was hopeless in finding love, the social media darling seemed to have found her knight in shining armor until news broke out in January 2021 that the couple was discussing divorce.
True to the report, Kim filed for the dissolution of their marriage on February 19, 2021. One year later, their divorce was finalized, precisely on March 2, 2022.
Other Hookups
Aside from the foregoing, there were short flings and rumored affairs about the men Kim Kardashian dated. She was presumed to have dated football great Cristiano Ronaldo after they were spotted together in Madrid.
She has also been romantically linked to Michael Copon, Shengo Deane, Alecko Eskandarian, Game, 50 Cent, Evan Ross, Shad Moss, Marques Houston, and Brandon Jenner, among others.