Jack Black's parents are Judith Love Cohen and Thomas William Black. The actor's mom and dad are both satellite engineers who have accomplished a lot in their profession. 
Jack Black is an American comedian, actor, and musician known for his roles in Orange County, Envy, School of Rock, and many others. Aside from their son's fame, Jack Black's parents have gained a spot in the spotlight because of their achievements in their profession as rocket scientists. Here is all there is to know about the couple and their achievements so far.
Who Are Jack Black's Parents, Judith Love Cohen, and Thomas William Black?
Jack Black's parents, Judith Love Cohen and Thomas William Black, are one of the most important parts of the actor's life. They are part of the reason their son was able to speedily climb the success ladder in the entertainment industry. They always made it to every one of his school plays and supported him till he started acting professionally. Aside from being their son's greatest inspiration, here are more things to know about them.
Jack Black's Father is a Retired Scientist
Thomas William Black is Jack Black's father. Though he is in the spotlight for his accomplishments as a satellite scientist, many details about him have remained unclear. Details about his birth have been kept off the public record, making it difficult to ascertain his exact age. However, according to some sources, he was born sometime in the 1940s to Thomas Walter Black and Gladys R. Zachman.
It is not known if he is a lone child, as the details of his siblings have remained a mystery. Thomas William Black is of German, Northern Irish, Scottish, and English descent.
Though his educational background has not been revealed, he is well-educated. He was a satellite engineer who worked in various science sectors before he retired. Jack Black's parents both worked at the Hubble Space Telescope together and this is the only work profile about his father that is known. Thomas William Black is very close to his son and has been spotted with him at several events together.
Is Jack Black's Mother a Scientist?
Jack Black's parents have gained good profiles as scientists. His mother, Judith Love Cohen, was a scientist and a satellite engineer who recorded many accomplishments before her death. She was born on August 16, 1933, to a Jewish family in Brooklyn, New York, United States. The late scientist was born to Sarah Cohen and Morris Benard Cohen.
Details about whether she has siblings or not are unknown. While she held American citizenship, she had Ashkenazi Jewish roots. Judith Love Cohen's childhood was an interesting one as she grew up being brilliant. It was disclosed that she was an academic guru and loved math. In those days, she was the only girl in her class who attended mathematics classes.
By her fifth grade, she had earned money from her classmates who paid her to do their math homework for them. Because of her love for the subject, she took the decision to become a mathematics teacher in the future. She later received a scholarship to study math at Brooklyn College; however, she declined it and took up engineering at the college.
At the age of 19, while she was studying engineering, she was also in the Corps de Ballet of the New York Metropolitan Opera Ballet Company. At the end of her freshman year, she met her first husband, Benard Siegel, and got married to him. This made her move with him to California, where she continued her studies.
Judith Love Cohen later enrolled in the University of Southern California Viterbi School of Engineering. She earned a bachelor's degree in 1957 and a master's degree in 1962 from the university. The scientist obtained an Engineering Executive Program in 1982 from the University of California, Los Angeles.
Judith Love Cohen Has A Rich Profile As a Scientist
Jack Black's parents have rich work profile and many accomplishments as scientists. Judith Love Cohen started working as a junior engineer for North American Aviation while she was a student at the University of Southern California. After she earned a bachelor's degree in 1957, she started working with Space Technology Laboratories, which later became TRW.
After working with TRW for 33 years, she retired in 1990. During her active years, she was notable for working as an electrical engineer on the Minuteman missile. She worked at the science ground station for the Hubble Space Telescope. The scientist also worked on the Tracking and Data Relay Satellite.
The highlight of her programme was the Abort Guidance System in the Apollo Lunar Module. The Abort Guidance System helped the Apollo 13 astronauts return safely after an oxygen tank exploded on their way to the moon. Judith Love Cohen won various awards for her accomplishments and contributions to the engineering sector.
After she retired, she still went on to establish a publishing company, Cascade Pass, with her husband, David Katz. They published two book series which are You Can Be a Woman and The Green series before her death.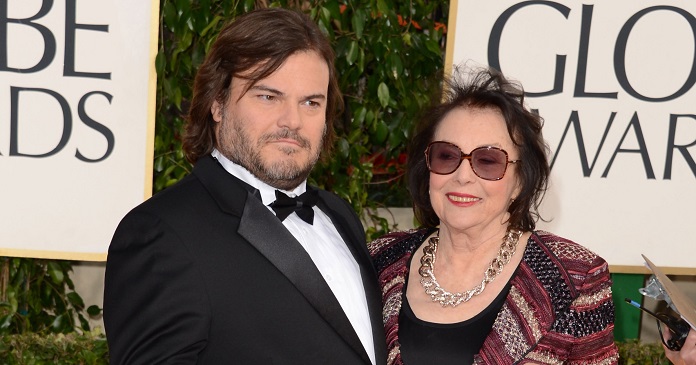 Jack Black's Parents Got Married In the Mid 1960s
Jack Black's parents have kept details of how and when they met under wraps. Since they both worked on the Hubble Space Telescope, it is assumed that they met at their workplace. In 1966, they tied the knot in Los Angeles, California, but kept details of their wedding off the radar.
However, in 1979, their marriage came to an end after welcoming a son together. The reason behind their divorce is unknown just as it is also not known if there were any divorce settlements. Following the end of his parents' marriage, Jack Black moved with his father to Culver City and visited his mother occasionally.
Meanwhile, Jack Black's mother was previously married to Benard Siegel and got divorced from him in the mid-1960s. Their union produced three children. After she got divorced from Thomas Black, she moved on and got married to David A Katz whom she lived with till her death in 2016.
Jack Black's Parent's Had Other Children
Jack Black's parents had only him while they were married, but his mother welcomed three other children from her previous marriage. Meet them.
Neil Siegel
Neil Siegel is the first child that Judith Love Cohen welcomed in her first marriage to Benard Siegel. He was born on February 19, 1954, in Brooklyn, New York. Neil earned a degree in mathematics from the University of Southern California and later obtained a Ph.D. in systems engineering.
The scientist is the only one who followed in his mother's career. He is an engineer, systems engineer, and computer scientist. He worked with the United States military and developed some key systems for them, like the Blue Force Tracking System.
Howard Siegel 
Howard Siegel is the second child that Judith Love Cohen welcomed with Benard Siegel. Many details about him are notknown, including his birth and educational background. As revealed by Jack Black, he influenced him greatly in becoming an accomplished artist. However, Howard died at the age of 31 after a long battle with AIDS.
Rachel Siegel
Rachel Siegel is the third child welcomed by the actor's mother and her first ex-husband. Just like her older brother, much is not known about her. Following this, information about her birth and education, among other things, are unknown.