Noah Thompson is not married. However, the 21-year-old American singer from Louisa, Kentucky, who got popular for winning season 20 of American Idol, has a girlfriend named Angel Dixon with whom he has a child. The duo has a son named Walker.
Who is Noah Thompson's Baby Mama – Angel Dixon?
Angel Dixon is not married to Noah Thompson. Instead, she is his girlfriend and baby mama. She has been with him since 2018. The lovely couple met in high school and has been dating ever since.
Thompson, gifted with a melodious voice, desires to be famous and make his girlfriend proud. But he lacks the courage to turn his ambitions into reality. Nonetheless, the young couple seemed to be encouraging one another to be the best version of themselves. Perhaps, the reason why they've committed to remaining together forever, regardless of the circumstances.
Angel has posted images of herself and Noah on her Instagram account, and they look to be living happily together despite that they haven't made things permanent (in marriage) yet. However, the duo hasn't discussed or revealed the possibility of a union to fans or the media yet.
Is Noah Thompson Still Dating Angel?
Noah Thompson is not married, but he is deeply in love with his girlfriend, Angel Dixon. They're no reports of a breakup, infidelity, or dispute from the couple yet. They seem to be living happily and content with each other.
The winner of American Idol season 20, Noah, is from a dysfunctional household. His parents divorced when he was young, although they did remarry and bore more children. Notwithstanding, Noah's parent's relationships exposed and taught him more about love, and he appears to be head over heels in love with his Angel.
His parents hail from Ohio, but as of now, they've separated and relocated to various locations. And his mother is currently living a single life.
What Happened Between Noah Thompson and HunterGirl?
Noah Thompson and HunterGirl were contestants in the American Idol season 20. The duo were pretty close during the competition, with many thinking they had a connection. Consequently, their relationship sparked dating rumors from fans and the media.
However, Noah has debunked the rumors, stating that they're only "friends." The duo never had a 'real-life relationship or planned on dating, as several reports suggest. Noah even further describes HunterGirl as his "best friend" in a TikTok video.
Noah Thompson and HunterGirl are Music Partners 
While competing on American Idol, Noah was nervous at some point and needed a friend. Hunter took up the role and stood by him all through. The duo became friends around the Top 24.
Dating rumors aside, Noah and HunterGirl recently announced their plans to embark on a co-headlining tour. The tour kicks off on October 27 in Columbus, Ohio, and ends on December 2 in St. Louis, Missouri.
In the American Idol season 20, Noah won the competition, with HunterGirl finishing as runner-up. The two competed fiercely and performed together on several occasions during and after the series. They've performed in several concerts together and are a perfect combo, but no dating strings attached.
Did Noah Thompson and Angel Dixon Break up? 
In an interview with Music Mayhem Magazine, Noah expressed his happiness after reuniting with his son and girlfriend at home in Louisa, Ky., after clinching the American Idol season 20 coveted prize. However, they started experiencing the struggle of adjusting to their new life since Noah continues to be away from home, frequently attending concerts, meetings, shows, and recording sessions.
Shortly after, fans noticed that Noah and his girlfriend Angel Dixon had unfollowed each other on social media, and he deleted photos of her on his feed. Angel, meanwhile, still has photos of her and their son, Walker, onstage with the American Idol winner and from his hometown visit on her Instagram feed.
Angel Dixon also stopped Posting Pictures of Noah Thompson on Socials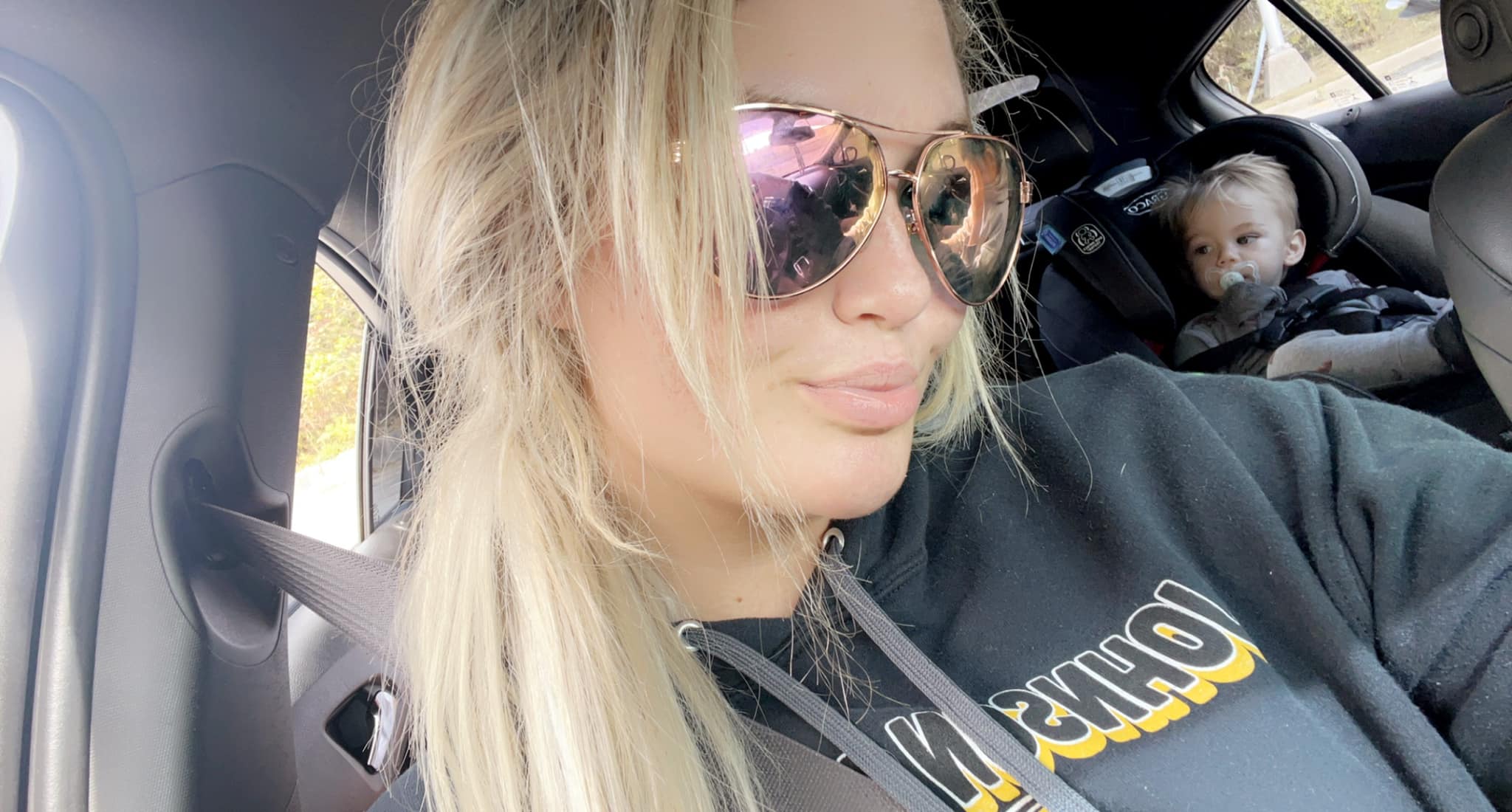 On July 22, in an album titled 2022, Angel added 21 photos and nine videos to her Facebook account, all with public viewing settings. Ten of the images are selfies with 15-month-old Walker; most were captured in a dimly lit living room, while others were with him in his car seat and during bathtime. The bright-eyed toddler held a bottle or pacifier in each photo.
There are also multiple selfies of Angel alone and several of her with her girlfriends. Furthermore, most of the videos she posted are short clips of her and Walker snuggling on the floor in the living room (seen in the uploaded photos), with the toddler laughing and squealing.
However, Angel didn't attach any captions to the photos or videos, and none of them included Noah. While most people commented on how "lovely" Angel looked or how cute Walker was, others alluded to the ongoing breakup rumors.
This photo dump comes barely after another set of photos from Angel that recently fueled breakup rumors. On July 8,  the celebrity girlfriend posted two stunning photographs of herself on Instagram, having wildflowers tucked into the waistband of her jeans with the caption, "flowers grow out of dark moments."
Despite all the antics and controversies surrounding their posts on social media, both Noah and Angel never confirmed the public rumors of a possible breakup. Therefore, it is believed that the couple is still together, and all the recent drama has nothing to do with their personal life. On the other hand, Noah Thompson is also not yet married to Angel or any other woman.
Meet Noah Thompson's Son
As mentioned, Noah Thompson had his son, Walker Lee Thompson, with his girlfriend, Angel Dixon. However, Walker's age and date of birth have been kept private, as well as his personal life. Notwithstanding, we can authoritatively say that He is loved and cared for by both his parents.
Noah has talked about his son, Walker, on numerous occasions. He has said, in an interview, that American Idol has allowed him to give his son "a better life." The American Idol has several photos of him and his son with pride written all over his face.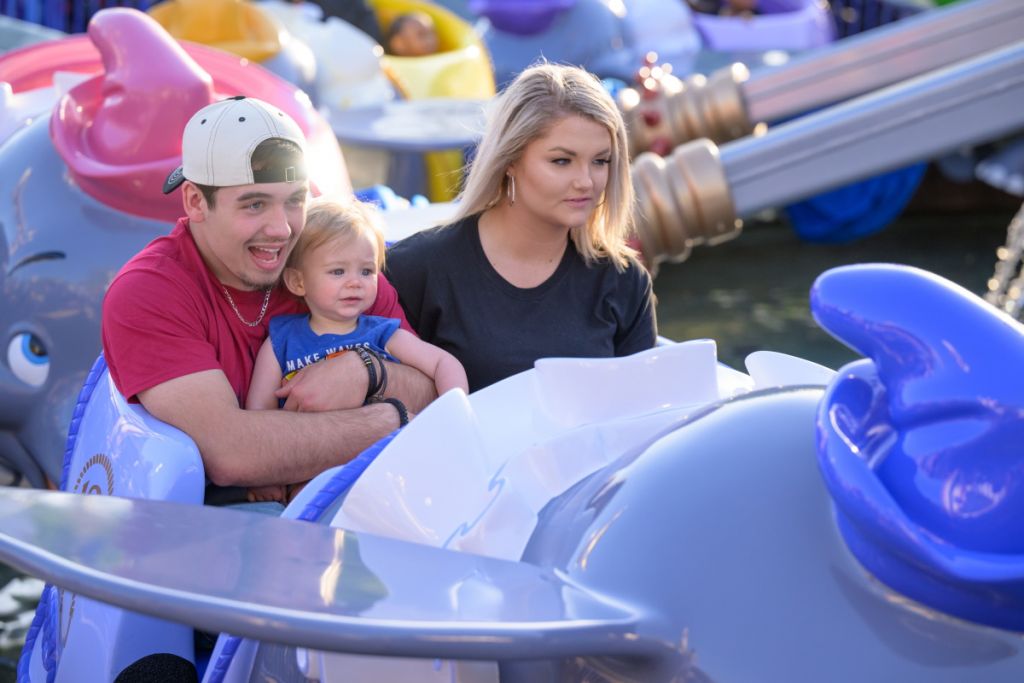 Is Noah Thompson Still Dating Angel?
Reports are suggesting that Noah and his long-term girlfriend and baby mama have broken up – however, it is not true! Some rumors also have it that the American idol winner abandoned Angel for co-competitor HunterGirl, which he has also debunked.
Angel and HunterGirl are Friends 
In the interview, Noah also stated that he "loves Hunter to death," but they're not together dating-wise. He also described the relationship between his girlfriend Angel and friend HunterGirl, stating that they're"good friends," and attributed their support to his success in the competition.