Lee Asher does not have a wife yet, and he is also not married to Luke Barton. Luke Barton is simply a friend with whom Lee has had no sexual relations. The rumors concerning Lee and Luke's imagined romance have been quelled by Luke's actions.
It turns out that he is just a good pal of Lee's who joined him on his popular RV Tour to promote the adoption of rescue dogs all over the United States in 2018. Both of them are always seen traveling around the country while promoting the work they do. Both men volunteer with animal rescue organizations and animal shelters to host unique events that bring attention to animals in need of rescue.
Lee Asher and Luke Barton's Close Friendship Sparked Dating Rumors
The noble decision of both men to help animals has attracted a lot of media attention, but it has also thrown an undue spotlight on what appeared to be an uncanny closeness between the two friends. On Ellen's show, they made an appearance that was posted on YouTube.
That video clip has since gathered over 650k views after it went viral. It's left to be decided whether the public's curiosity was focused on their charity work, or if they were nosy about their personal lives.
Well, it turns out that the numerous videos of the two men working so close to each other gave birth to stories that there must have been something more between them and that Lee Asher was gay.
None of the speculations have been shown to have any truth to them yet, as Lee and Luke appear to be just friends. And contrary to what many have hitherto believed, they weren't high school friends. The two of them only met as a result of being acquainted with the animal rescuers.
Lee Asher and Luke Barton Work Together to Rescue Animals
Together, Lee Asher and Luke Barton have saved more than 500 stray dogs up to this point. Asher reportedly gave up his 9 to 5 corporate job in order to focus on building the animal rescue career he has today.
In 2020, he discovered a piece of land on which to build these shelters, offering the possibility of turning his vision into a tangible reality. On the other hand, Barton was more behind-the-scenes, preferring to do the camera work. He was a professional cameraman before meeting Asher.
Together, they got to work at the Asher House animal sanctuary, providing a good life for abandoned dogs. The shelter is located in Estacada, Oregon. The two men are somewhat of television personalities doing good work for the neighborhood strays in their community.
They take in abandoned dogs and rehome them, showing them all the affection that the poor animals must have lacked with previous owners. After the rescue, videos of the operation are usually aired on Animal Planet and the Discovery Channel.
Lee Asher Has Dated Previously But Is Not In Any Relationship Currently
Lee Asher is not in any romantic relationship at the present moment. This information, however, is to the best of public knowledge. The famous dog rescuer and businessman has not confirmed if he is dating anyone currently.
Nonetheless, as with all celebrities who value their privacy, there remains the possibility that Asher is seeing someone but has decided to shield the person from public scrutiny. But in the real sense of it, Lee Asher's love life hasn't really been much of a secret.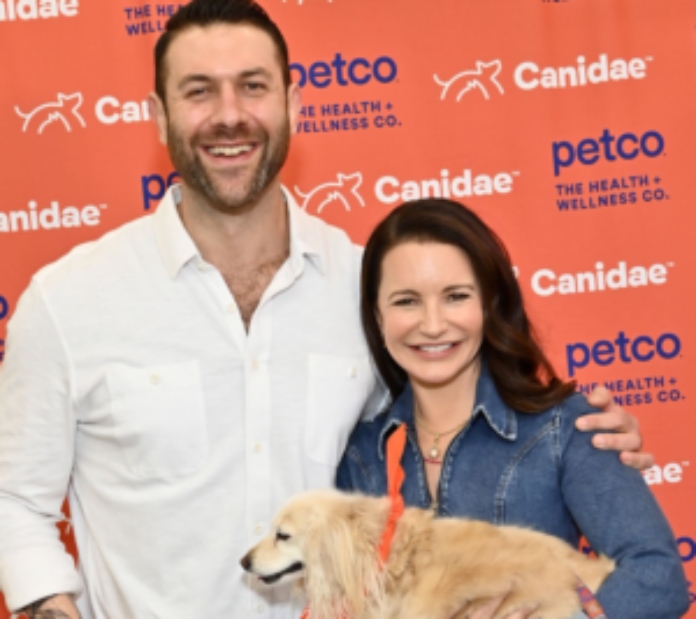 It is known that he was dating a woman called Ana Rubiolo in the past, but their relationship did not progress to marriage. They split up after dating for a while and he went ahead to date Sydney Febrache. Sydney, an Indiana native, started dating Lee Asher around 2016.
They lasted for quite a long time, lived together, and even worked together on some dog rescue projects. Sydney had a beautiful golden retriever canine named Ella. Sadly, Lee and Sydney broke up in April 2018, and have both moved on with their lives.
Is Lee Asher Gay?
According to Lee Asher himself, he is definitely not gay. He had to address the gay rumors after being asked about it severally on Instagram. The handsome volunteer came out plainly to clear the air, saying that he wasn't into men at all. He further confirmed his attraction to women as well. Still, the rumors have not abated.
While Lee Asher's looks are top-tier, and he is quite amazing with the animals, Lee is still close to Luke and thus, the rumors have persisted. Luke Barton, who is a dog photographer, allegedly quit his job to work with Asher in 2018. Little wonder why the gay rumors have thrived despite Asher's open romantic affiliations with other women.
Asher might have to deal with these rumors for as long as he keeps working in close proximity to Luke. To mitigate these rumors, many men succumb to the intense bullying and decide to get married to throw off the public's attention. But Lee Asher has remained steadfast in his choice to remain single until the right woman comes along and we applaud him for that.
Lee Asher and Luke Barton are Also Business Partners and They Never Dated
The true nature of Lee Asher and Luke Barton's relationship is that of business partners. Asher and Barton raised some funds through Kickstarter and were able to outfit an RV. They later took it on the road alongside their several dogs for a campaign that was targeted at raising awareness for the adoption of rescue dogs and getting at least one rescue dog adopted in every state of the U.S.
The truth is that the two never even dated or got married. They are simply two men who were brought together by similar passion and are related by heart and not by blood. The partners worked together to promote their passion for adopted stray dogs and have jointly set up a company that produces cannabis-derived supplements for dogs.
Their work story has been carried far and wide by various media outfits including The Washington Post and Ellen's show. Both men will reportedly go their separate ways at the end of their charity mission, but there isn't anything remotely romantic between them and there has never been.