Harper Vivienne Ann Lockwood is the daughter of the late Lisa Marie Presley, an American singer and songwriter famous for being the daughter of iconic singer, Elvis Presley. Harper was born on October 7, 2008, and is currently 14 years old.
Lisa Marie Presley always tried to keep the life of her daughters away from the public, however, the custody battle between her and Harper's father brought so much attention to Harper and her twin sister. As a teenager, Harper Vivienne Ann Lockwood has had to deal with so much drama. First, the separation of her parents, their custody battle, and then the custody battle between her father and elder sister. However, her family is trying to ensure she has a stable life.
Summary of Harper Vivienne Ann Lockwood's Biography 
Full name: Harper Vivienne Ann Lockwood
Gender: Female
Date of birth: October 7, 2008
Harper Vivienne Ann Lockwood's Age: 14 years old
Ethnicity: Mixed
Nationality: American
Zodiac Sign: Libra
Religion: Christianity
Marital Status: Single
Harper Vivienne Ann Lockwood's Parents: Lisa Marie Presley (deceased) and Michael Lockwood
Siblings: Riley Keough and Finley Aaron Love Lockwood
Famous for: Being the daughter of Lisa Marie Presley and Michael Lockwood
How Old is Harper Vivienne Ann Lockwood?
Harper Vivienne Ann Lockwood is 14 years old and was born on the 7th of October 2008 at Los Robles Regional Medical Center, Thousands Oaks in Los Angeles California USA. She was born to her parents Michael Lockwood – a music producer and guitarist – and Lisa Marie Presley – a former American singer and songwriter.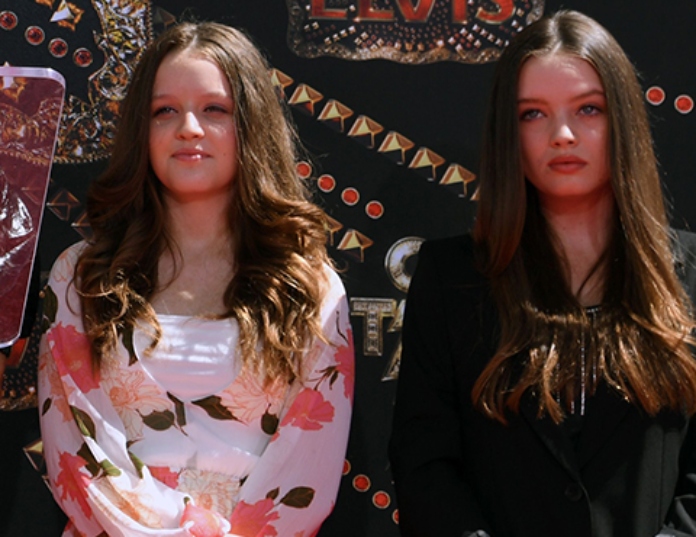 Her mother, Lisa was the daughter of legendary singer and actor late Elvis Presley and Priscilla Presley, an actress and businesswoman. Harper's birth in the US makes her a US citizen, however, her ethnicity is believed to be mixed. Her mother Lisa Marie Presley is of mixed ethnicity, from German, Scottish-Irish, English, and Norwegian ancestry, while her father's ethnicity is not known.
Harper has two living siblings, an elder sister named Riley Keough (Lisa's child with Danny Keough) and her twin sister, Finley Aaron Love Lakewood. She also had a brother, Benjamin Keough but he took his life in 2020.
Harper Vivienne Lakewood's Parents Were Married For Fifteen Years
Harper Vivienne Lakewood's parents – Michael Lockwood and Lisa Marie Presley – got married on the 22nd of January 2006. Prior to their marriage, the late Lisa Marie Presley had been in three marriages – to Danny Keough (1988 – 1994), to Micheal Jackson (1994 – 1996), and to Nicholas Cage (2002 – 2004).
Lisa's marriage to Micheal Lockwood was her fourth attempt at marriage and it looked like she had finally found her happily ever after. They started their relationship on a professional note, as Lisa had employed him to be her musical director for a pay package of $3500 per week. Along the line, they fell in love and started dating and their relationship became public in 2005, as Lisa was so excited to announce to the public that she had found the love of her life.
Lisa's words seemed to be true as they got married in January 2006, and two years later they welcomed their twins Harper and Finley. This duo continued to serve couple goals until 2016 when the news of their separation hit the media. Lisa filed for divorce in 2016 but the official annulment would drag until 2021. The reason for the divorce as stated in the divorce papers was irreconcilable differences.
Her Parents Were In A Fierce Custody Battle For Her and Her Twin Sister
In 2016, when Lisa Marie Presley filed for divorce, Harper and her twin sister, Finley, were eight years old and both Lisa and Michael wanted to keep the twins as such they went into a tough custody battle.
Around that time, Lisa had to go into rehab for drug use and she accused Michael of child abuse. According to her, she found disturbing images of children on his computer, and when she saw the images she was so shocked that it made her stomach feel sick.
However, as a result of Lisa's drug addiction and the child abuse accusation against Michael, Harper and her twin sister stayed with their grandmother, Priscilla Presley until the case was resolved.
After about five years of legal brouhaha, the court finally gave Michael and Lisa joint custody of the twins, however, the twins stayed 60% of the time with their mother and the remaining 40% with their father. Lisa was ordered by the court to pay Michael child support of $4,641 every month seeing that she was the richer person.
Harper Vivienne Ann Lockwood and Her Twin Sister Were Their Father's Groom's Women At His Wedding
While Lisa and Michael were going through their custody battle and divorce process, Micheal was already in a relationship with Stephanie Hobgood. In October 2022, Harper's father married his new lover. Despite the messy divorce and custody battle, Michael chose his twin daughters to be his groom's women.
She Lost Her Mom in January 2023
Less than two years after the custody battle between Harper's parents, while Harper and her twin were finally settling with the outcome of the court's ruling, Lisa Marie Presley died. On the 12th of January 2023, Lisa suffered a cardiac arrest at her residence in Calabasas, California.
On the way to the hospital, her heart was restarted using Cardiopulmonary Resuscitation (CPR), but unfortunately, she died later that day. Her death was a bitter pill to swallow for the twins and other members of the family and it meant another custody battle.
Harper's Elder Sister Wanted Custody of Harper and Finley
After the death of Lisa Marie Presley, Harper Vivienne Ann Lockwood and her sister were the subjects of another custody battle but this time, it was between their father and elder sister.
Riley Keough wanted to take custody of the twins but Micheal Lockwood was never going to let that happen. This time, the court ruled in favor of Michael who got full custody of the girls. Lisa's mom, Priscilla Presley was in full support of the court's ruling.
Harper Vivienne Ann Lockwood is Now One of The Owners of Elvis Presley's Graceland Estate
Harper Lockwood's mother, Lisa Presley willed 15% of Elvis Presley's Graceland estate which makes over $10 million annually, and her life insurance worth $35 million to her and her sister, Finley.
The properties Lisa willed to her girls gave Riley Keough one more thing to fight for as she was also fighting to keep Priscilla Presley away from the estate she and her sisters had inherited from their mother.
According to reports, Lisa removed her mother and former business manager, Barry Siegel from being co-trustees to the Graceland estate she had inherited from her father. Priscilla was not so happy with this and went to the court to oppose the will.
Priscilla petitioned that Lisa's 2016 will amendment is invalid and requested that the court should validate the 2010 will amendment that made her and Barry Siegel co-trustees. There are reports that Harper's grandmother and older sister have come to an amicable agreement regarding the issue. However, the terms of the agreement were not made public.
Harper Lockwood is Settling Into Her Life Post Her Mother's Death
Harper Vivienne Ann Lockwood's life has been filled with several ups and downs. She had had to deal with the separation of her parents, the death of her brother and mother, and several custody battles.
However, she is surrounded by supportive family members who are helping her settle. Details about her educational progress are not available to the public, but considering her age, she should be in high school. For now, Harper has not given a clear indication about the career path she may want to follow.