Melanie Martinez's ethnicity is Hispanic, having both Dominican and Puerto Rican ancestry. Her parents are J. Jose Martinez and Mery Martinez who hail from the Dominican Republic and Puerto Rico, respectively.
Martinez was born in New York which makes her a citizen of America. She is currently a resident of Bell Canyon, California.
Where Is Melanie Martinez From?
Melanie Martinez is from the United States of America and was born in Astoria, Queens, New York. The American national spent her growing up years in another part of New York called, Long Island, Baldwin and that was where she attended Plaza Elementary School and Baldwin High School.
What Is Melanie Martinez's Real Name?
The celebrated singer and songwriter's given name at birth is said to be Melanie Adele Martinez but she obviously prefers to go with her first and last names. In addition to the above-mentioned, Melanie is also known by other monikers, including Cry Baby.
Is Melanie Martinez Spanish
Melanie Martinez is not Spanish but she is a speaker of the language. Her people from both the Dominican Republic and Puerto Rico are part of the countries that are counted under the Hispanic heritage.
Is Melanie Martinez Mexican?
No, Melanie is not Mexican but the music hitmaker shares her Hispanic origin with Mexicans, Cubans, Salvadorans, Guatemalans, Colombians, Hondurans, Ecuadorians, and Peruvians.
Does Melanie Martinez Speak Spanish?
Yes, Martinez does speak Spanish but not fluently. According to the American pop singer, she can communicate in Spanish but has yet to achieve fluency in the language, despite the fact that her people are normally speakers of the language.
What Ethnicity Is Melanie Martinez?
Melanie Martinez identifies as Latina or Hispanic thanks to her Dominican-Puerto Rican ancestry. Obviously, the mix of cultures from both Puerto Rico and the Dominican played a fundamental role in shaping the pop singer's identity.
From her father's Dominican side, Melanie has access to a rich tapestry of cultures including rich musical traditions like merengue, bachata, and salsa, and the same can be said for her mum's Puerto Rican roots. With that said, it comes as no surprise that she has an exceptional artistic expression and music, persona.
Melanie Martinez's Parents
The parents of Martinez have been identified as Jose Martinez and his lifelong wife who goes by the name, Mery Martinez. Jose and Mery raised their daughter Melanie and her younger brother in Baldwin, New York, where they moved to after the American singer clocked four. The couple ran a traditional Latin household"
Where Is Melanie Martinez's Parents From?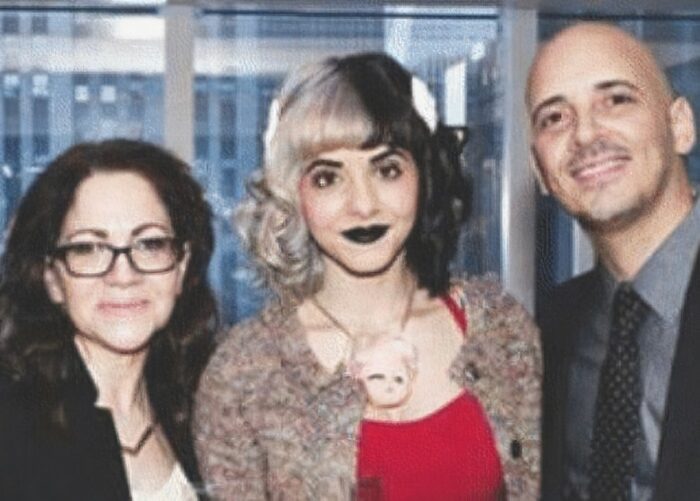 Melanie's parents are from two different parts of the Caribbean. While her mother Mery Martinez hails from Puerto Rico, her dad is a native of the Dominican Republic. We were not told exactly when they came to the United States but the duo lived in Baldwin, New York, where they raised their children.
Who Is Melanie Martinez's Mom?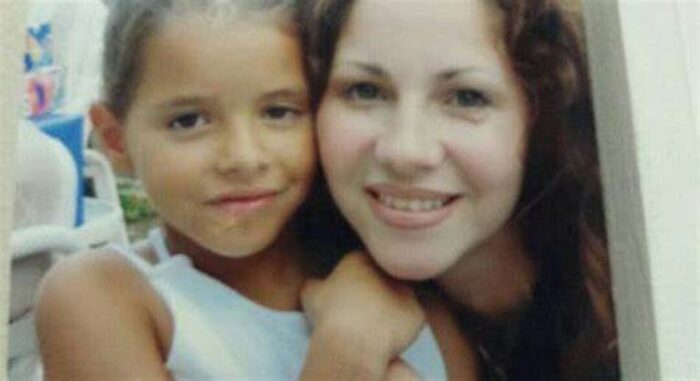 As earlier mentioned, the name of Melanie Martinez's mother is Mery Martinez and she is of Puerto Rican nationality. Mery was reportedly born on that enchanting Caribbean island with its array of vibrant culture, rich history, and distinct traditions.
Puerto Rico's unique blend of Spanish, African, Taino, and indigenous people is responsible for its rich tapestry of cuisine, customs, and music, and Mery Martinez is a great representation of her motherland.
Where Does Melanie Martinez Live?
Melanie Martinez is a resident of Bell Canyon, California, though she was born in Astoria, Queens, New York, and spent her formative years in another part of NY called Baldwin. The singer relocated to California when she started her music career to go in search of greener pastures.
FAQs
Is Melanie Martinez Hispanic?
Yes, Melanie is Hispanic. This is because people from both Puerto Rico and The Dominican Republic are listed as Hispanic
What is Melanie Martinez's zodiac sign?
Martinez's zodiac sign is Taurus as she was born on the 28th of April 1995. The American pop singer is currently 28 years old.