Elon Musk is currently in a relationship with a Canadian musician popularly known as Grimes. They've been together since 2018 but before then, the business magnate had been married three times, first to Justine Wilson from 2000 to 2008. Subsequently, he married Talulah Riley twice – from 2010 to 2012 and then from 2013 to 2016.
It can be very lonely at the top, maybe not for everyone but Elon Musk is one of the prominent figures who has admitted this. The CEO of SpaceX and founder of Tesla is one of the most popular billionaires in the world. In fact, he was momentarily the richest man in the world in January 2021.
Given his wealth and accomplishments in space science and as a business magnate, it is difficult to imagine a lonely Elon but the industrial designer has admitted that he has been battling loneliness all through his life.
As a child, Elon promised himself that he would never be alone, so he worked hard and made a name for himself as a technologist. But that hasn't kept him from facing one of the things he dreads.
The multi-billionaire has divulged in some of his interviews that he has experienced loneliness a great deal. He works for as much as 120 hours a week and spent his entire 47th birthday working instead of celebrating with friends.
Elon detests going to sleep alone and based on what he has shared, he can't be happy if he's not in love. This probably explains why he got married thrice within the space of a decade and a half.
How Many Times Did Elon Musk Get Married? 
Elon Musk pioneers technology that promises to change the world but it seems that maintaining a relationship is a rather difficult task to combine with his world-transforming inventions. He has had several failed relationships and marriages over the years. One of his prominent relationships that failed was the one he had with the famous American actress, Amber Heard.
It was in 2016 that Elon's on-and-off relationship with the actress began. It is said that their intense and conflicting schedules lead to the end of the relationship a year later. Musk would later reveal that Heard broke his heart by ending the relationship. The couple did, however, get back together but after Musk realized that it just would not work, he called it quits.
Apart from his failed relationship with Amber who reportedly dated Elon while she was still married to Johnny Depp, the technologist has suffered three failed marriages to two women. Justine Wilson was his first wife and the union didn't witness a decade as it lasted from 2000 to 2008. He later got married to Talulah Riley in 2010 but they divorced in 2012 only to remarry the following year before eventually letting go in 2016.
Meet The First Wife of Elon Musk, Justine Musk
Birth Name: Jennifer Justine Wilson
Date of Birth: September 2, 1972
Age: 51 Years Old
Occupation: Author
Duration of Marriage: 2000 to 2008
No of Kids With Elon: 5 (Griffin, Xavier, Damian, Saxon, and Kai Musk)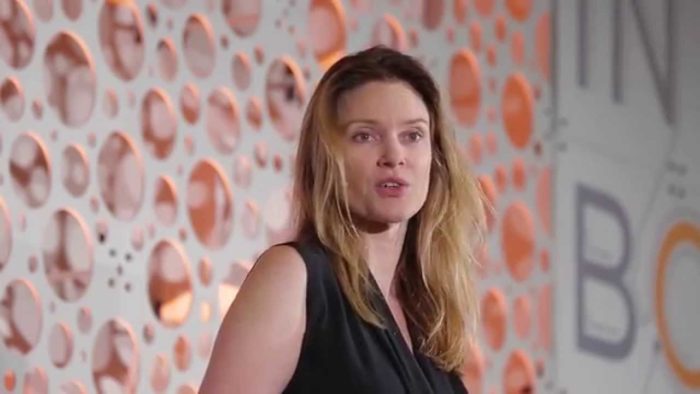 Justine was the love of Elon's life before he became famous. Much wasn't known about how they met and the circumstances that led to their marriage while they were married but a lot of details came to light when they divorced. The former couple met at Queen's University in Ontario, Canada. Then, Justine was a first-year student aspiring to become a writer while Elon was a year ahead. He wasn't the kind of guy Justine liked dating so she refused his offer for an ice cream date after he noticed her from the common room and approached her.
But then, Elon wouldn't take no for an answer so they began dating. Elon soon transferred to the Wharton School of the University of Pennsylvania but kept in touch with Justine. She became fond of him when she told him about her dream to become an author and he found it attractive. They continued dating and eventually decided to take the relationship to the next level.
The duo got married in 2000. Although Elon had only recorded a career breakthrough at that point, he was a multimillionaire. We know this because Zip2, a web software company he had co-founded in 1995 was acquired by Compaq for $307 million in 1999 and he received $22 million for his 7% stake in the company. The Justine-Elon union saw the birth of six children; all boys, including their first son Nevada Alexander who died in 2002 from SIDS (Sudden Infant Death Syndrome) at only 10 weeks old.
The other five were born through in vitro fertilization (IVF) and include twins: Xavier and Griffin born in 2004 and triplets: Damian, Kai, and Saxon born in 2006. Unfortunately, their marriage was not meant to last a lifetime as they separated in 2008.
The Reason Behind Their Separation and the Messy Court Battle That Followed
Justine and Elon had quite a nasty separation that had them calling each other out publicly. In one of the articles Justine wrote about their divorce, she related that Elon texted to inform her that he had engaged Talulah Riley six weeks after he filed for divorce. If we must believe what she said, their marriage suffered because Elon was obsessed with work and it created a void between them. Justine described herself as a "starter wife" for the billionaire, asserting that the marriage left her longing for "deep and heartfelt conversations, for intimacy and empathy."
Because of Justine articles, it circulated that Elon abandoned his wife to abscond with Talulah Riley. The technologist had to write his own article to set the record straight. Therein, he made it clear that why he filed for divorce from Justine is no one's business. However, Elon Musk claimed that neither he nor Talulah knew about each other's existence before his marriage to Justine packed up. In addition to that, he stressed that no third party was involved in the separation, dismissing the notion held in some quarters that Justine cheated on him with Matt Peterson, who had been their family friend. Elon reiterated Justine's claim, stating that she only began a relationship with Matt after he filed for divorce.
The Tesla founder also divulged in the piece that Justine doesn't have any claim over Tesla and Space X. According to him, they signed a marital agreement that entitled Justine to about $20 million. Elon said that before the divorce trial which Justine lost, he offered her as much as $80 million instead of the $20 million they arrived at based on their marital agreement. She refused this, insisting on receiving ownership in Tesla and SpaceX.
The former couple evenly shared custody of their five kids and it is said that Justine only kept Elon's last name because of the children. While it is known that both Elon and Justine have been a part of their kids' lives, it is hard to tell anything about the children as they are very protective of them.
Elon Musk Married and Divorced His Second Wife Twice
Full Name: Talulah Jane Riley
Date of Birth: September 26, 1985
Age: 38 Years Old
Occupation: Actress
Duration of Marriage: 2010 to 2012; 2013 to 2016
No of Kids With Elon: Nil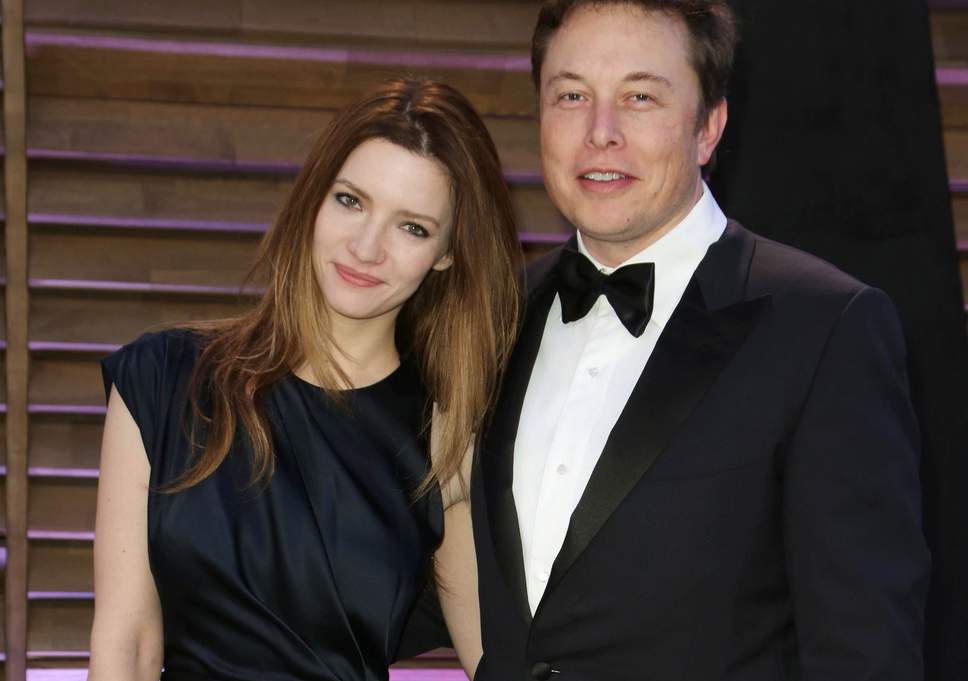 Not wanting to be alone, the billionaire investor tried marriage a second time with the hope of finding what his heart craves. He began dating British actress Talulah Riley in 2008. She is known for films like "Pride & Prejudice", "The Boat That Rocked", and "Inception". Apart from acting, Riley is also a writer and a bit of a model. She was featured in the March 2010 cover of Esquire and published her first book in August 2016: it was a novel titled "Acts of Love".
Elon Musk and Talulah Riley's meeting was one orchestrated by fate. Thanks to Ashlee Vance's biography of Elon which was released in 2015, the public got to learn the circumstances surrounding the beginning of Elon and Talulah's love story. The two met after the Tesla founder filed for divorce from his first wife. As the story goes, the fact that his marriage to Justine was coming to an end left Elon depressed, so his friend Bill Lee convinced Elon to accompany him to London. He reluctantly obliged but wouldn't snap out of being gloomy.
Bill Lee had to drag him out for a night out at a bar in West London called Whisky Mist. As fate would have it, a club promoter invited his friends to come and join them at the bar and Talulah Riley happened to be one of the friends. It is said that the billionaire and the actress were immediately taken to each other. But Riley would later relate that Musk seemed nervous as though it was his first time talking to a young actress, so she decided to be nice to him. Elon wasn't eager to talk to other models introduced to him and as Talulah learned more about him, she began to truly like him. The July 2008 meeting inadvertently marked the beginning of their relationship.
Things happened quite quickly for the couple as they were ready for a lifetime commitment in 2010. They tied the knot in 2010 and went their separate ways two years later. Nevertheless, the gulf was not to be left unbridged for a long time as they walked the marriage avenue a second time. The duo remarried in July 2013 but Elon filed for divorce again in December 2014. They withdrew the action shortly after before the duo finally called time on their marriage in 2016.
The Couple Divorced Because They Fell Out of Love
The first time Elon Musk and Talulah Riley parted ways, it was through Twitter that the world got to learn about it. The Billionaire tweeted that it had been an "amazing four year" with Riley, proclaiming that he would always love her. He later confirmed that he and Riley would be ending their marriage when Forbes reached out to him. Elon told the American business magazine that Riley is a great woman and, that they are only letting go of each other because he had fallen out of love with her. Adding that they took some time apart to see if it would reignite their flame, the Tesla owner upheld that he was no longer in love with the actress.
But then, being alone isn't Elon's strong suit; so he reconnected with Riley at some point and roughly 18 months after their divorce, they got married again. For reasons that are not known, Elon filed for divorce again in 2014 but dropped it about seven months later. As time went by, it became clear for the two that the marriage wasn't working. With that, they agreed to part ways amicably and it had Riley file for divorce in 2016 which was finalized that same year.
Reports have it that the billionaire agreed to give the actress $16 million in cash for settlement. In addition to that, she received other assets and they shared their property based on the prenuptial agreement they signed. Elon and Riley had no child together while their marriage lasted.
Who Is Elon Musk's Wife Right Now?
Following the first time he divorced his second wife Talulah Riley, Elon Musk stated that we wouldn't be rushing into marriage again until he is certain it would work. The industrial designer said he never intended to have a short marriage, vowing that he'd be "super sure before getting married again". His vow only lasted for 18 months as he got married the third time to Riley. Considering that the marriage failed again, one can conclude that it convinced the billionaire to stick to his vow.
Since the end of his second marriage to Riley, Elon is yet to walk down the aisle again, but he dated actress Amber Heard for a while. What they had was pretty serious, at least for Elon. It had him wailing publicly that he was heartbroken.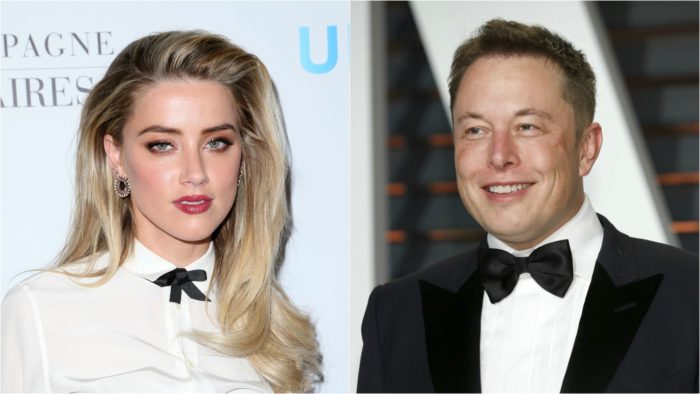 Being someone who has made it clear that he can't be alone, it is not surprising that Elon has found himself in another relationship after Amber left him. He has been with Grimes since 2018.
He Is Not Married to Grimes But Their Relationship Is Serious
Real Name: Claire Elise Boucher
Date of Birth: March 17, 1988
Age: 35 Years Old
Occupation: Musician, Singer-songwriter, and Record Producer
Duration of Relationship: 2018 to Present
No of Kids With Elon: 1 (X AE A-XII)
Currently, Elon Musk is in a relationship with a Canadian musician widely known as Grimes. The Vancouver-born artist whose real name is Claire Elise Boucher is the latest addition to Elon Musk's dating menu. Grimes is a songwriter, record producer, and visual artist as well. Her career has seen her release five studio albums and one remix album. For her efforts, she has received no fewer than 32 nominations for prestigious awards out of which she has won at least 8. The duo debuted as a couple at the Met Gala on May 7, 2018. Given that Elon is a popular billionaire and Grimes a famous entertainer, it is only natural that their relationship was a big story that left many wondering how the two met and what led to their decision to become lovers.
Well, over the years, social media sites have increasingly served as the meeting place of couples across the globe, including popular ones. For instance, Amber Rose and Wiz Khalifa; Ariana Grande and Jai Brooks; and Amy Schumer and Ben Hanisch all met online. This was also the case for Elon and Grimes. From what we gathered, Elon who is an avid user of Twitter met the Canadian singer on the platform. It is said that Elon wanted to make a joke about artificial intelligence and realized that Grimes had already done so three years ago. He reached out to her on Twitter and it marked the beginning of their relationship.
Sometime in 2018, it circulated that Elon and Musk had parted ways. This was because Elon unfollowed Grimes on Twitter. Even though neither of the two has confirmed that they broke up, it is widely held that it had something to do with Azealia Banks. According to several reports, Grimes invited Azealia to Elon's home in Bel Air, Los Angeles so that they can work on a song together. Azealia came around but Grimes was nowhere to be found throughout the weekend she spent there.
Pissed about the ways she was treated, Banks took to social media to call Elon and Grimes out. In the process, she shared some information Grimes had let out about the technologist. It is believed that the information Grimes divulged was what made Elon unfollow her on Twitter. Whatever it was that got in-between them, the couple obviously patched up their differences as they soon started making public appearances together again.
The Controversy Surrounding Their Relationship and The Birth of Their Child
In early 2020, Grimes shared a post on Instagram revealing that she was pregnant. The photo she shared was a nude one where she bared it all with her nipples showing. She had her hair braided and her belly had a fetus photoshopped to it.
Instagram would later take down the post. The comment section of the post was rather interesting, in one of her replies to her fans, she wrote that she was "knocked up". While some commended her bravery to bare-it-all online, she got the stick from others. When another fan commented she was dating Musk only to get hold of his wealth, Grimes responded that she needed no money from a man and was self-funded.
In a social media QnA section with her fans in February 2020, the singer refused to refer to her unborn child as him or her, using "they" instead and saying that the child may have to decide their identity.
When they welcomed their son in May 2020, Musk and Grimes made headlines because of what they decided to name the baby. As you would easily find, they first settled for X Æ A-12. This brought to the awareness of a lot of people that there are illegal names.
The California law wouldn't let the couple name the child as such because the name has characters that can't be found in the English alphabet. They changed the name to X Æ A-Xii but it was still rejected as Æ is also not a character in the English alphabet. Elon and Grimes eventually settled for X AE A-XII. So the child's first name is X, and his middle name, AE A-XII.
People went about trying to figure what the name means but were largely frustrated until Grimes explained the meaning on Twitter. Based on what she twitted, X represents "the unknown variable"; AE is her "elven spelling of Ai" and it means "love and/or artificial intelligence". A means "Archangel" and A-XII refers to their favorite aircraft, Sr-17.
•X, the unknown variable ⚔️
•Æ, my elven spelling of Ai (love &/or Artificial intelligence)
•A-12 = precursor to SR-17 (our favorite aircraft). No weapons, no defenses, just speed. Great in battle, but non-violent ????
+
(A=Archangel, my favorite song)
(⚔️???? metal rat)

— ???????????????????????? (⌛️,⏳) ᚷᚱᛁᛗᛖᛋ (@Grimezsz) May 6, 2020
Azealia Banks called the couple crackheads when she came for them for wasting her time. If anything, the name Elon and Grimes gave their child confirmed that they are not a regular couple. But it wouldn't be the first time they came up with a strange name. Sometime in May 2018, the singer disclosed that she would legally change her name from Claire to c. The new name is a scientific symbol and would always be italicized and written in lowercase to indicated that: c means the speed of light. True to her words, it was later reported that the singer has changed her name to c.
Among other things, it has been suggested that Elon and Grimes are not truly in love. It is believed in some quarters that Grimes is only dating Elon because he is super-rich and that the billionaire is with Grimes because he needed to move on from his breakup from Amber Heard. Especially for Grimes' fans, she has no business dating the Tesla founder as she had made quite a name for herself as an anti-imperialist. Thus it makes no sense that she is dating a centibillionaire whose company has been accused of crimes that range from intimidating union workers, racial harassment, and what have you.
Key Takeaways
Elon Musk detests being lonely and has been married thrice to two women.
His first wife is a Canadian author named Justine Musk, they got married in 2000 and divorced in 2008.
Elon and Justine had quite a messy, public separation but shares equal custody of their five kids.
He got married to his second wife Talulah Riley in 2010 and divorced her in 2012.
The billionaire and Talulah Riley remarried in 2013 and amicably parted ways for good in 2016.
Elon Musk dated actress Amber Heard before his relationship with Grimes Began.
He and Grimes welcomed a son named X AE A-XII in May 2020 and are still together.