Dolly Parton is an American singer, songwriter, actress, and businesswoman known for her unique voice in country music. She is the fourth born in a family of twelve children consisting of six boys and six girls.
Dolly Parton has been married to Carl Dean for more than 50 years. The couple has no children of their own, but Dolly is the godmother of popular American singer Miley Cyrus.
She may have advanced in age but Dolly Parton's young merry soul is still what it used to be back in the 1960s and 1970s. When she ventured into the show business in 1956, Parton had high hopes and drive for her career. However, not even she would've believed how far her voice, talent, and wits have brought her.
Who is Dolly Parton?
Dolly Rebecca Parton was born on the 19th of January 1946 in Pittman Center, Sevier County, Tennessee.
As the fourth of twelve children, Parton was raised alongside her siblings by her farmer dad, Robert Lee Parton Sr. and her homemaker mom, Avie Lee Caroline.
Although she started her music career when she was only ten, her mainstream career began nine years later when she signed up with Combine Publishing as a songwriter.
Together with her uncle Bill Owens, Parton would go on to write several hit singles including Put It Off Until Tomorrow (1966) and Fuel to the Flame (1967). Fast forward to 1965, she got signed with Monument Records.
In the years that followed, Dolly released over sixty-three albums and appeared in over eighty-four films and TV shows. More so, she has received no less than sixteen awards, including her most recent, the East Tennessee Writers Hall of Fame (2019).
As she recounts, her over six decades showbiz career would have tanked long ago save for the support of her family. Let's see who they are.
Who are Dolly Parton's Sibling and Family Members?
As mentioned earlier, Dolly Parton was raised in a family of twelve children and it wasn't all rosy growing up. For one, her father's income from farming could hardly do much for the family's upkeep; so he had to work on a few construction jobs to augment the meager income from the farm.
Parton also remembers being told the story about how her father paid the doctor who supervised her delivery with a bag of cornmeal.
Her earliest songs such as Coat of Many Colors and In the Good Old Days (When Times Were Bad), chronicles the poor conditions of her large family that lived in a rural one-bedroom cabin in Pitman Center.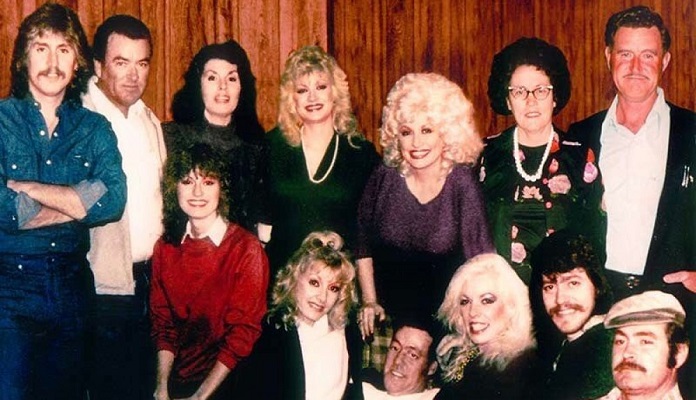 Asides her husband and country music singer Porter Wagoner, Robert Lee Parton Sr. remains the most influential man in her life. Although he wasn't wealthy, Parton built a bond of friendship with his children, many as they are and Dolly never forgets that.
Her mother became the inspiration behind her hit single Coat of Many Colors. Being a homemaker meant that she spent considerable time with her children.
Though the family had twelve children, two of her siblings (Larry and Floyd) are no longer alive. Larry died only four days after his birth in 1955 while Floyd passed on in 2018.
The rest of her siblings include Willadeene, Coy Denver, David Wilburn, Dolly Rebecca, Robert "Bobby" Lee, Cassie Nan, Randel Huston "Randy," Stella Mae, and their twin siblings; Rachel Ann and Freida Estelle.
Stella Parton
Stella is also a country music singer whose career spans over four decades. Most of her hit songs were sung in the '70s and has given her a sizeable fan base in the country music culture.
Randel Huston
Randy also caught the music zing quite early. He is a performer and singer. However, he is best known for the debacle that ensued between him and the Roanoke Rapids Theatre in North Carolina. Before the incident, it used to be called the Randy Parton Theatre. According to some sources, Randy had signed a $1 million agreement to perform and manage the theatre but the deal turned out to be a blatant failure.
Willadeene Parton
Willadeene went the way of books. She wrote the bestselling piece Smoky Mountain Memories: Stories from the Hearts of the Parton Family. The book chronicles memories of what it felt like to be a child in the Parton household. Willadeene also authored another book, a cookbook titled All-Day Singing & Dinner on the Ground.
Robert Lee, David Wilburn, and Coy Denver Parton
So far as we know, these brothers kept pretty much to themselves. They live a normal life and steered clear of show business altogether. At best, they appear in photographs alongside their sister Dolly. Efforts to dig into their history and lives have not yielded so much.
Floyd Parton
Although now deceased, Floyd Parton did great as a songwriter. He wrote several songs for Dolly, some of which include Nickles and Dimes, Waltz Me to Heaven, and Rockin' Years. Floyd died in 2018 due to natural causes.
Cassie Nan
Cassie is a performer and singer with a voice of gold. Although so talented like her sister Dolly, Cassie has managed to keep a low profile. Nevertheless, she has been seen performing alongside Dolly, Rachel, and Randy.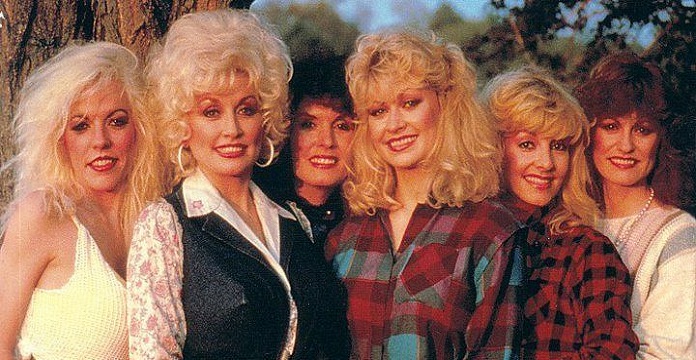 Freida Estelle Parton
Now an ordained clergywoman, Freida, one of the twins, started as a singer who did back up for her sister Dolly. She also did well as a punk rock singer back in the 80s. However, those days are long behind her. She now operates a wedding chapel where she officiates weddings.
Rachel Parton
This is the last of the Parton children. She is perhaps best known for her lead role in the situation comedy Nine to Five. Rachel also performed alongside her siblings at concerts. Now married, she goes by the name Rachel Dennison. According to sources, she is now retired from acting and singing. Dolly Parton maintains a close relationship with her siblings to this day.
Who Is Her Husband and Do They Have Kids?
Dolly Parton has been married to Carl Thomas Dean since 30th May 1966, and they have no children of their own.
They met in 1964 when Carl was 21 and Parton was only 18. It was shortly after Dolly completed high school. She had just relocated to Nashville to pursue her music career. Theirs was love at first sight as they began dating almost immediately.
Two years later, they exchanged vows in a low-key ceremony. Dolly recalls that her mother made her a white dress, a small bouquet, and gifted her a portable Bible.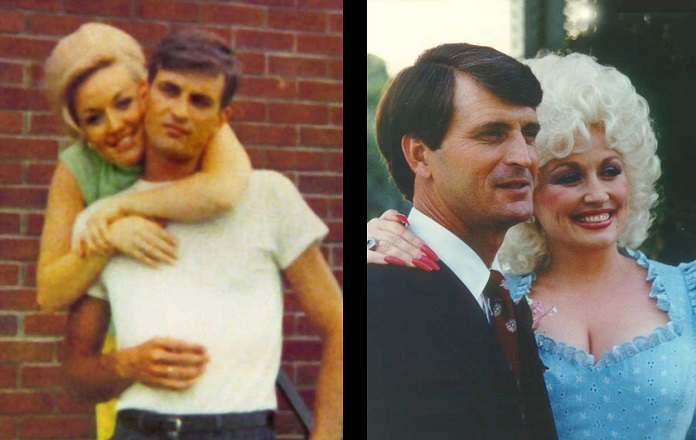 Although the nature of her career has brought their union under intense turbulence, they have stayed together nonetheless. Their marriage as of this writing has lasted over 50 years and there are no signs of it falling apart. If anything, Carl and Dolly renewed their vows in 2016, on their 50th wedding anniversary.
So far, the couple has no kids. In an interview, Parton said she considers her being childless as the will of God; so she wouldn't give too much thought to it. The singer has opened her arms to children through her humanitarian efforts.
Parton's literacy program, Dolly Parton's Imagination Library mails one book per month to every registered child from birth until kindergarten. The program now provides books to almost 900,000 children across the United States, the UK, Canada, the Republic of Ireland, and Australia.
Dolly Parton's Multiple Plastic Surgeries and Body Measurements
At first glance, it's hard to believe Dolly is nearing eighty already. Thanks to multiple plastic surgeries which she isn't sneaky about, the singer has maintained a gorgeous shape and face too; not to mention her signature hairdo.
It's no news, Dolly Parton has received several cosmetic procedures; from a facelift, a brow lift, eyelid surgery, breast implants, a rhinoplasty, to chin augmentation. All of these surgeries weren't done together, they came in at specific milestones of her aging process.
As it stands, there may be no end in sight to these procedures. Parton was asked in an interview about having another plastic surgery. She boldly said, if she sees something sagging, bagging or dragging, she'll get it nipped, tucked or sucked.
Although there's no doubt surgery helped, it's only sensible to admit that there is only so much surgery can do. Thanks to her great genes, the country music queen has a natural component to her unfading beauty too.
Body Measurements and Profile Summary
Profile Summary
First Name:
Dolly
Last Name:
Parton
Also Known As:

Aunt Granny, Backwood babie, Queen of Nashville,
the Iron butterfly
Sex/Gender:

Female
Profession:

Singer, songwriter, multi-instrumentalist, record producer, actress, author, businesswoman
Famous For:
country music
Colleges/Universities Attended:

N/A
Educational Qualifications:

2 Honorary doctorate degrees from University of Tennessee and Carson-Newman College
Religion:

Christianity
Birthday & Zodiac

Age/Date of Birth:

77 years old (January 19, 1946)
Zodiac Sign:
Capricorn
Birth Place:

Pittman Center, Tennessee, U.S
Nationality:
American
Ethnicity/Race:

English, Scottish, Irish, German, Welsh, Scots-Irish/Northern Irish
Country of Residence:

United States of America (USA)
Physical Attributes

Height:

5 feet (1.52 m)
Weight:

53kg (117 lbs)
Eye Colour:

Green
Hair Color:

Blonde
Other Body Measurements:

Breast Size: 41 inches (104 cm)
Waist Size: 25 inches (64 cm)
Hips Size: 38 inches (97 cm)
Relationships

Marital Status:

Married
Spouse/Partner:

Carl Thomas Dean (m. 1966)
Family and Relatives

Father:

Robert Lee Parton
Mother:
Avie Lee Owens
Children:

None
Siblings:
Stella Parton,
Randy Parton,
Rachel Dennison, Willadeene Parton, Robert Lee Parton Jr., Floyd Parton, Cassie Nan Parton, Coy
Denver Parton,
Larry Gerald Parton, Freida Estelle Parton, David Wilburn Parton
Other Relatives:

Timothy C. Rauhoff
(Nephew)
Heidi Lou (Niece)
Bessie Rayfield(Grandmother)Walter Parton(Grandfather)
Net Worth
Estimated Net Worth:

$500 million
Salary:
$37 million annually
Source of Wealth:

Album sales and tours