Kimberley Williams Paisley has a younger sister named Ashley Williams. Like her sister, Ashley is also a successful actress who has featured in several movies such as Something Borrowed, Lovesick, and A Most Violent Year. She is also synonymous with TV shows such as How I Met Your Mother and The Jim Gaffigan Show.
Kimberley and Ashley Williams are quite close, and Ashley has revealed that it was Kimberley that inspired her acting career. The two sisters have also worked together on two Hallmark movies and described the experience as a dream come true.
Ashley Williams is One of Kimberley Williams Paisley's Two Younger Siblings
Ashley Williams and Kimberly Williams-Paisley are real-life sisters. The duo hail from Westchester County, New York, and are one of three children born to Gurney Williams III, a freelance writer, and the late Linda Barbara Payne, a fundraiser.
Kimberley was born on the 14th of September 1971, while Ashley was born on the 12th of November 1978. It, therefore, means that Kimberley is seven years older than Ashley.
Ashley Williams and Kimberley Williams Paisley have one other sibling, a brother named Jay Williams. He was born in 1975. He is four years younger than Kimberley and three years older than Ashley Williams. He is a firefighter and engineer paramedic based in California. He has been a firefighter since 2009 and made the news in 2015 for helping save a man attacked by a bison.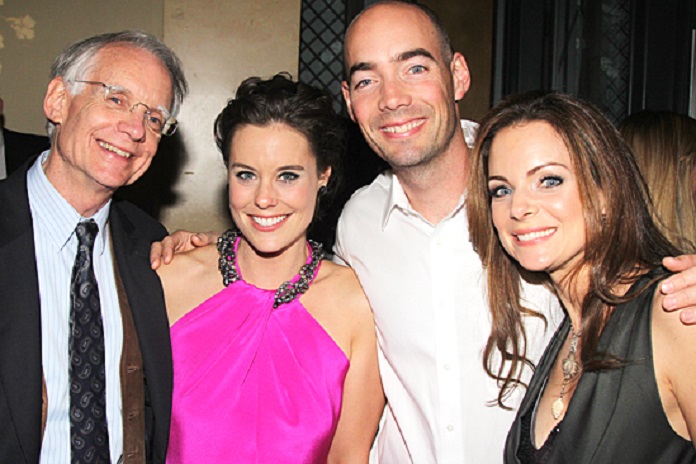 Kimberly Inspired Ashely to Become an Actress
Kimberley Williams Paisley and her younger sister, Ashley Williams, grew up alongside their parents and brother in Westchester County. Theirs was a colorful and fun home, and they were allowed to be as inventive as possible. They were also allowed to explore their talent, and Kimberley pursued an acting career as a teen. This sparked Ashley's interest in acting.
Ashley Williams had always copied whatever her older sister did, and when Kimberley landed a plum role in the 1991 movie Father of the Bride, she was inspired to believe that she could also make a success of acting. She, therefore, got serious with her auditions.
Ashley Williams received support from her elder sister as she delved into acting. She was, therefore, able to land her first part at the age of 15. This was a minor non-speaking role in the 1993 drama film Indian Summer, which Kimberley also featured in.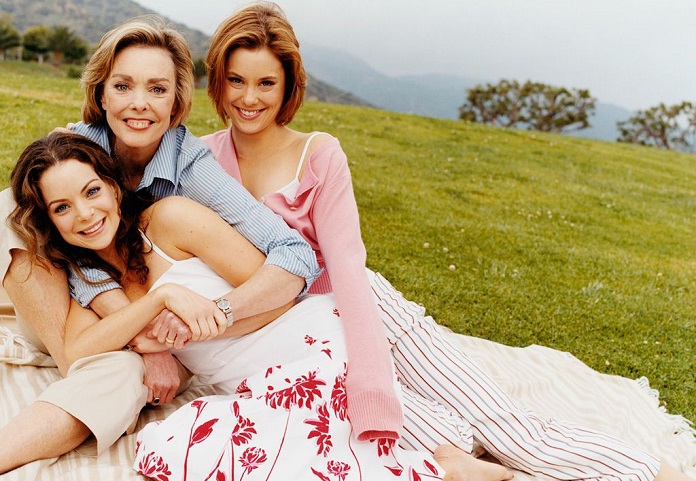 Ashley Williams Has Appeared in Several Movies and TV Series
Ever since her 1993 debut, Ashley Williams has gone on to build an impressive career in Hollywood. She has appeared in several movies and TV series. On the big screens, Ashley Williams has starred in movies such as Scents and Sensibility, Margin Call, Something Borrowed, Lovesick, and A Most Violent Year.
On the small screens, Ashley Williams has had recurring roles in TV series such as Good Morning, Miami, E-Ring, Saving Grace, Warehouse 13, The Jim Gaffigan Show, and How I Met Your Mother. Williams appeared in 15 episodes of How I Met Your Mother and played the role of Victoria, a cupcake baker who has a romantic relationship with the lead male character, Ted.
Another notable TV work that Ashley Williams has done is The Jim Gaffigan Show. She played the role of Jeannie, a lady who joins hands with her comedian husband to raise their five children in a two-bedroom apartment in New York. Williams' performance fetched her rave reviews for her excellent, realistic acting. She was also praised for her charm, depth, and comedic heft.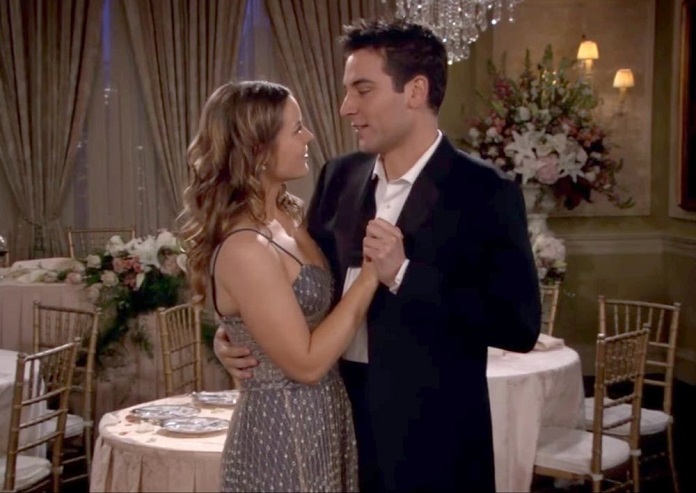 She Has Also Appeared in a Handful of Theatrical Productions
Ashley Williams has also appeared in a few theatrical productions over the years. She made her debut on Broadway on the 28th of September 2013, playing the role of a law student in a theatrical production of John Grisham's 1989 novel, A Time to Kill. Her other theatrical credit comes on the off-Broadway play titled The Shape of Things.
The play revolves around four college students who become romantically involved with each other, and Williams served as an understudy for the female lead character. She got an opportunity to showcase her talent during the run of the show.
Ashley Williams is Married to Neal Dodson, an Award-Winning Indie Producer, and they Share Two Sons
Ashley Williams is married to Neal Dodson, an award-winning film producer. Dodson is a native of York, Pennsylvania, and began his career as a stage actor in the 90s. He later switched to production in the late 90s and has accumulated several titles to his credit. They include Margin Call, All is Lost, Viper Club, A Most Violent Year, Hateship, Loveship, and Never Here.
Dodson has won several awards, including one for best picture from the National Board of Review as well as best first film at The Independent Spirit Awards.
Ashley Williams and Neal Dodson first met each other in acting class in 2003. They began dating that same year. The couple was together for about six years before getting engaged on thanksgiving of 2009. They then wed in May 2011. The Wedding ceremony was a very simple one without frills and was held at a farm in Nashville.
Ashley Williams and Neal Dodson have been married for over a decade now and have welcomed two sons. They welcomed their first son, Gus Williams Dodson, on the 55th of October, 2014. They welcomed their second son, Odie Sal Dodson, on the 17th of May, 2017. The couple split their time between New York and Los Angeles.
She and Kimberley Remain Quite Close and Have Worked Together on Multiple Films
Despite busy schedules and demanding careers, Ashley Williams and her sister remain quite close. They helped each other deal with the devastating loss of their mom after a ten-year struggle with a form of dementia known as primary progressive aphasia for 10 years. Ashley Williams and her husband also held her wedding ceremony at a farm belonging to Kimberley and her husband, Brad Paisley. Both sisters have also worked together.
Kimberley Williams-Paisley and Ashley Williams executive produced and co-starred in two different Hallmark Movies in 2021, namely Sister Swap: A Hometown Holiday and Sister Swap: Christmas in the City. The two movies follow the different but interconnecting lives of two sisters, Jennifer and Meg Swift, who live apart.
The Williams sisters relished making the movie and stated that it was a dream come true. According to them, they had a lifelong ambition to work together, and it turned out to be even better than they expected.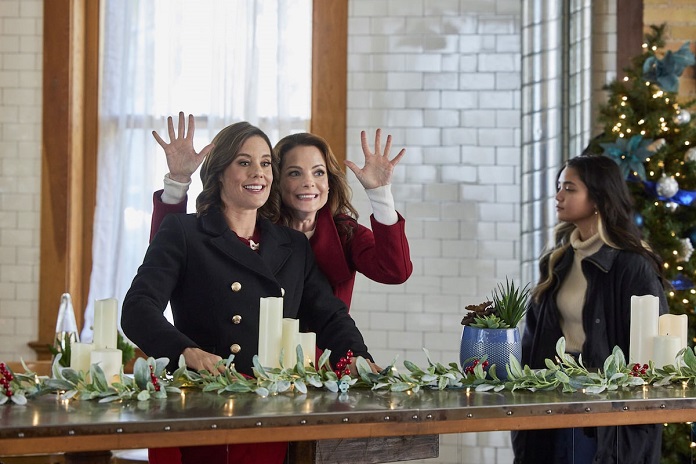 Kimberly Williams Paisley is Richer and Arguably More Popular than her Younger Sister, Ashley
Ashley Williams has enjoyed an amazing career and is nearly as successful as her older sister, but it can be argued that Kimberley still has an edge over her. For one, Kimberly has been featured in more movies than her though the number of their TV series appears to be the same.
Kimberley Williams Paisley is also an award-winning director and producer. She received multiple awards for her 2006 short film titled Shade. Shade is the fictional story of Laura, a woman who has lived with a debilitating genetic defect that prevents her from ever seeing the sun. The film won the Crystal Heart Award for best dramatic short film and Vision Award for best short film at the 2006 Heartland Film Awards.
Kimberly is also more popular than Ashley and even richer. She has a net worth of $10 million, while Ashley Williams has a net worth of $3 million.