Denzel and Pauletta Washington got married on in June 1983 and have been inseparable since then. The couple has four grown children – two sons and two daughters named John David Washington, Katia Washington, Malcolm Washington, and Olivia Washington
Denzel Washington is one of America's sexiest actors alive and he is also a director and producer. He has received three Golden Globe awards, a Tony Award, and two Academy Awards: Best Supporting Actor for the historical war drama film, Glory (1989), and Best Actor for his role as a corrupt cop in the crime thriller, Training Day (2001).
A graduate of Fordham University with a Bachelor's degree in Drama and Journalism, Denzel has directed some movies, including Antwone Fisher (2002), Great Debaters (2007), and Fences (2016). The latter earned him a nomination for Oscars' Best Picture. It is clear that Denzel is very accomplished in his career, can the same be said of the family he has built with Paulette?
Denzel Washington's Wife Is Also A Hollywood Star
Birth Name: Pauletta Pearson
Date of Birth: September 28, 1950
Age: 72 Years Old
Occupation: Actress
Duration of Marriage to Denzel: 1983 – Present
No. of Kids With Denzel: Four ( Two Sons and Two Daughters)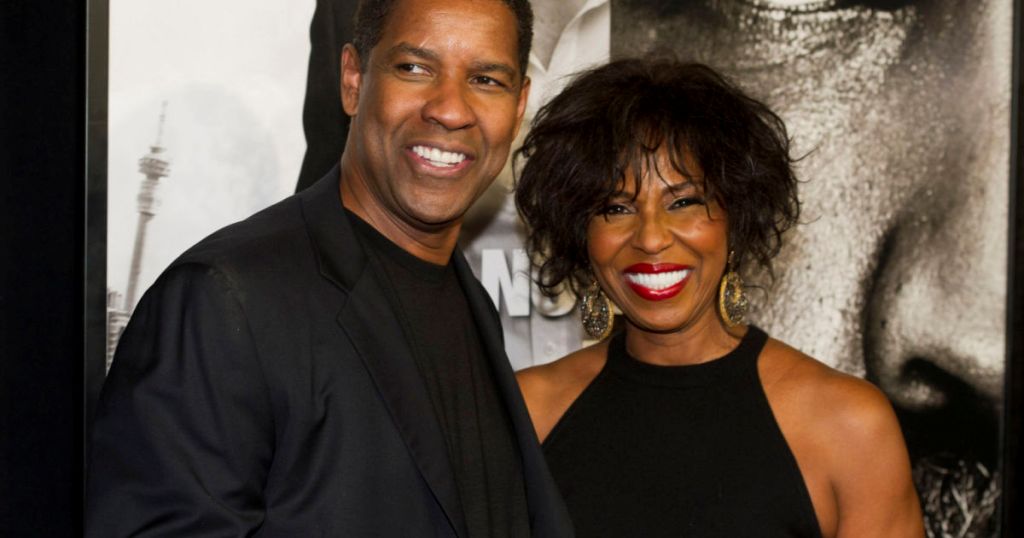 Given Denzel Washington's status as one of Holly wood's greatest, it is only natural that anyone related to him gets the attention of the media and indeed the public at large. True, Pauletta Pearson is known as the wife of the phenomenal actor but he isn't the only reason she is popular. Like her husband, she has been a part of the entertainment industry since the 1970s. Pauletta Washington is an actress and to the best of our knowledge, she became a professional actress when she played Mae Faggs in "Wilma", a 1977 television film. Thereafter, she was seen in another television film in 1981, "Purlie".
Pauletta has been active in the industry since then. She has pulled off several roles in television series like "Happily Ever After: Fairy Tales for Every Child", "The Parkers", "She's Gotta Have It", and "Genius". While you will also find her in TV movies like "The Watsons Go to Birmingham" as Mrs. Glenn and "The Real MVP: The Wanda Durant Story" as Barbara, she also has credit for working on the Soundtrack of "Philadelphia" (1993) and "Antwone Fisher" (2002).
Denzel and Paulette Washington Met on The Set of Wilma (1977) and Began Dating About A Year Later
The famous actor and his wife have been quite generous with stories about the beginning of their journey as a couple. Denzel and Pauletta Washington's love story began on the set of the 1977 TV movie, Wilma. According to the famous actor, he met Pauletta on the set of the TV movie which was also his first screen project, but it was about a year later that they really got to meet and subsequently began dating.
About a year after they met for the first time, Denzel and Pauletta met again at a party, but nothing happened. Denzel went to see a play after the party and as fate would have it, Pauletta also came to see the play. She sat beside Denzel but they didn't recognize each other until the lights came up during intermission. They began talking and it marked the beginning of a relationship that has witnessed four decades.
Their first date was an interesting one, they took a cab but Denzel didn't have money to pay for the ride. Recalling what happened, Pauletta said he turned to her and said "I have no money". She had to settle the bill. Roughly half a decade into their relationship, the couple got married. But Denzel had to make Pauletta see beyond all doubts that they were ready for marriage before she accepted to become his wife.
They Got Married In June 1983 After Pauletta Refused Denzel's Proposal Twice
Since Denzel Washington became all charismatic and charming, it is difficult to imagine any woman would refuse to marry him. But like many other regular blokes out there who had a hard time finding love, Denzel also faced the pain of being rejected. He had to propose to Pauletta thrice before she accepted to become his wife. While the couple has talked about this publicly a few times, nothing has been divulged in terms of why Pauletta initially refused to settle down in marriage with the Glory actor.
You already know the actor to be very relentless, he had his way and got married to Pauletta on the 25th of June 1983. As their marriage would clock forty years in a few years to come (2023), it is not hard to see why a lot of people admire the couple. It is truly remarkable that they have been able to remain married and happily so while navigating through Hollywood, an industry that has proven to be very hazardous to relationships.
From their colleagues in the entertainment industry to their multitude of fans scattered across the globe, people have always implored Denzel and Pauletta to share the secret of their enduring marriage; how they have been able to raise responsible children, build a happy family, and at the same time attain a great height many can only dream of in a very competitive industry.
Unrelenting Commitment Towards Each Other Is The Secret of Their Long Union
Denzel and Pauletta Washington's marriage as you'd soon learn has had its fair share of trouble. But the couple has been able to withstand the challenges by not giving up on each other. The actor would insist there are no secrets to his long marriage to Pauletta but then, he has often noted that they have been able to stay married because they are committed to working things out. In an interview with The Guardian, the celebrated actor affirmed that "there is no secret to the perfect marriage". With that, he disclosed that their union is based on a spiritual foundation.
In another instance, Denzel related that his wife is the secret of the happy family they have. Contending that there is a big difference between a house and a home, he praised Pauletta for turning their house into a home and raising their kids. Acknowledging that they do fight like every other couple, the Fences actor joked that his conflict resolution strategy at times is to keep his mouth shut and do whatever Pauletta demands of him.
For Pauletta, it's all spiritual. Responding to a question about how she sustains her relationship, the actress asserted that it is spiritual and "all based on God". Pauletta explained that she is limited as a human and that some challenges can be very bleak. To overcome such situations, she seeks spiritual counseling. In addition to that, she disclosed that the people around her are like-minded and that they strengthen each other.
Infidelity Rumors and Renewal of Vows: Did Denzel Washington Really Cheat On His Wife?
After being married for almost two decades, Denzel and Pauletta Washington renewed their vows during a family vacation to South Africa in 2002. It was Desmond Tutu, the Noble Peace Prize winner known for his anti-apartheid and human rights activism that officiated the ceremony. It was a memorable moment for not only the actor and his wife but the entire family. The actor recalled that they had dinner with the South African cleric who told them stories.
As much as many pray for the kind of marriage Denzel and Pauletta have, it has not been all rosy for the couple as their union has been plagued with rumors of infidelity. It once circulated that the couple was on a verge of separation because of some photos of Denzel kissing a mystery woman. As claimed, Denzel had been caught earlier flirting with the same woman at a party.
Apart from the mystery woman, the actor has also been accused of cheating on his wife with Sanaa Latham, his "Out of Time" co-star. It was claimed that Sanna was pregnant with Denzel's child and people went as far as calling Sanna's mother to verify the story. But then Sanna dismissed the rumor, stating that it originated from the fact that Out of Time had a love scene with her the actor. Similarly, Denzel and Pauletta Washington denied that they ever considered getting a divorce.
Nonetheless, Pauletta made a comment that has left many wondering if Denzel truly cheated on her. The actress said she had seen the down and sad part of living with the actor. "He has and knows he has that stability in me as his wife…regardless of if he misuses it. I can't dwell on that," added Pauletta.
Denzel and Pauletta Washington Are Parents To Four Responsible Children
For Denzel and his wife, one of their greatest achievements is raising kids that are now responsible adults. They have four children: two girls and two boys. Denzel and Pauletta Washington's kids have all embraced pursuing a career in the acting industry. Their mother once shared that she prayed and hoped none of them would want to become an actor. Pauletta soon realized it was in their blood, so she and her husband resolved to let them decide what they want to do with their lives but with only one condition – they all had to be college-educated.
John David Washington
Date of Birth: July 28, 1984
Age: 38 Years Old
Alma Mater: Morehouse College
Occupation: Former American Footballer, Actor, and Producer
John David is the first child and first son of Denzel and Pauletta Washington. Once a professional American footballer, John is now an actor and producer. He played college football at Morehouse and thereafter for the Sacramento Mountain of the United Football League.
John's acting career dated back to when he was only nine years old: he appeared as a student in "Malcolm X", a 1992 epic biographical drama film about the life of the African-American activist, Malcolm X. In recent years, he has been seen in popular productions like "Monster and Men", "BlacKkKlansman", "Tenet", and "Malcolm & Marie". He produced the latter and co-produced "The Book of Eli", a 2010 post-apocalyptic action film that starred his father.
Katia Washington
Date of Birth: November 27, 1987
Age: 35 Years Old
Alma Mater: Yale University
Occupation: Movie Producer and Actress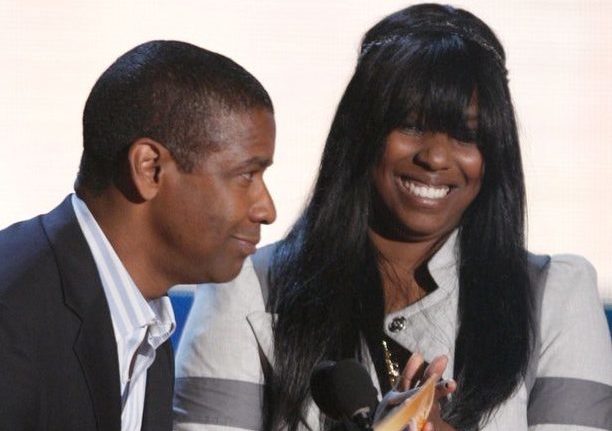 Katia Washington is Denzel's oldest daughter and an actress born on November 27, 1987. She graduated from Yale University with a Bachelor of Arts in 2010. Katia worked as an editorial production assistant in the movie "Django Unchained" in 2012, as an associate producer of Fences which was released in 2016, and the co-executive producer of "Pieces of a Woman" and "Malcolm & Marie" in 2020 and 2021 respectively.
In addition to the above, Katia co-produced "Assassination Nation", a 2018 black comedy thriller film. And as of this writing (April 2021), she's producing "Sharp Stick", an independent film that stars Kristine Froseth, alongside Jon Bernthal, Scott Speedman, Taylour Paige, and Jennifer Jason Leigh.
Malcolm Washington
Date of Birth: April 10, 1991
Age: 32 Years Old
Alma Mater: University of Pennsylvania
Occupation: Producer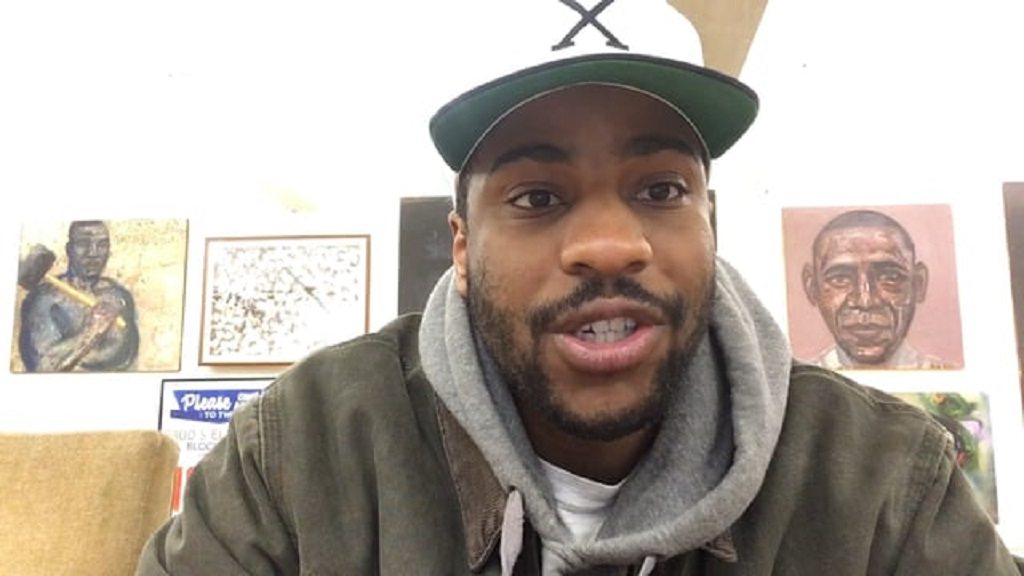 Malcolm Washington is a twin and the second son of Denzel and Pauletta Washington. He graduated from the University of Pennsylvania with a degree in film studies. Malcolm started in finance but soon embraced theater because of his passion for the history of theater and film.
He has produced works like "Summer of 17", "The Dispute", and "North Hollywood". Malcolm has also served as an assistant director for "Trouble Man" and "The Last Bookstore". He is also the director of "Benny Got Shot", a 2017 short film. Apart from the theatre world, he also plays basketball.
Olivia Washington
Date of Birth: April 10, 1991
Age: 32 Years Old
Alma Mater: New York University
Occupation: Actress
Olivia Washington is Denzel's youngest daughter, the twin sister of Malcolm. She was born on the 10th of April 1991 in Los Angeles, California, and studied acting at New York University. Like the rest of her siblings, she has been building a career in Hollywood and it all began in 2013 when she played Olivia in "Lee Daniel's The Butler".
Since then, she has portrayed various characters in TV series like "Empire", "Madoff", "Mr. Robot", "Chicago P.D.", "She's Gotta Have It", and "Great Performances". Olivia has also been seen in several short films, television movies, and a few feature movies like "In Reality" and "The Comedian".
Which Of Denzel Washington's Children Is The Most Famous?
While all of Denzel and Pauletta Washington's children have been hard at work to establish their names in the entertainment industry, they have a long way to go if they must equal their father's accomplishment thereof.
So far, Denzel's first child and son, John David Washington, is the most popular among his four kids. He has been a part of several popular projects not only as an actor but also as a producer. His efforts have earned him nominations for some of the most coveted awards in the business. In 2018, he won the IMDB STARmeter Award for Breakout Star. Despite all of these, he is still existing under the shadow of his father.