Dany Garcia has a net worth estimated at $70 million. She is the ex-wife of WWE superstar turned actor Dwayne "The Rock" Johnson, and the woman behind his multi-million-dollar enterprise.
Before transitioning to Hollywood to manage Rock's career, Garcia worked in finance and was the associate vice president at the prestigious Merrill Lynch.
Garcia has proven her versatility by recording astounding success in the entertainment world. Under her management, The Rock's net worth has enjoyed an exponential increase. For several years now, he has been named the highest-paid actor in the world. Dany is the CEO of Garcia Companies, a media management firm, and a co-chief executive officer of Seven Bucks Productions. Amazingly, she is also a professional bodybuilder.
Analysis of Dany Garcia's Net Worth and Sources of Income
Dwayne Johnson's 8-figure annual paychecks are proof of just how successful Garcia has become. Her dream of becoming a millionaire has indeed come true thanks to the unwavering determination and hard work. "My family's happy and now well taken care of," she told Marie Claire about her once-poverty-stricken family. Dany Garcia has a massive fortune estimated at $70 million, a figure that is sure to rise, should she keep up at this pace.
Given her relationship with The Rock and the fact that she was once married to him, one might be tempted to think he is the reason she is wealthy, that's not true. As you'd soon learn, Garcia has been directly responsible for her wealth, even though one cannot deny that her partnership with Dwayne has had a positive impact on her endeavours. Right from when she graduated from college, Dany has been working hard to build her fortune and her efforts have clearly paid off.
Working In The Financial Sector Laid The Foundation for Her to Build Her Wealth 
Dany Garcia was born on the 29th of November 1968 in New Jersey to Cuban immigrants who struggled to make ends meet. Garcia has revealed that her mom entered the US at 16 and her dad at 14. As a child growing under difficult circumstances, Garcia vowed to one day become a millionaire so she could adequately take care of her parents. Almost right away, Garcia, at the age of 12, began working towards her dream. She ran a barn in New Jersey and in high school, where she was an active athlete, she still made out time to sell business suits.
After graduating from high school, Garcia was accepted at the University of Miami, Florida where she would meet fellow undergrad Dwayne Johnson who was on a football scholarship. In college, Garcia continued as an athlete and kept working to keep her millionaire dreams alive. She graduated in 1992 with an international marketing and finance degree. Immediately, she began working in the financial sector and rose through the ranks to VP at Merrill Lynch, as well as an executive at Pierce, Fenner & Smith.
As time would prove, working with the firms listed above wasn't only the first major source of the wealth she has acquired; it was also an avenue through which she gained experience and prepared herself for the firms she would found, which in turn, made her wealthier.
She Is The Founder of Garcia Companies and TGC Management
Founding her own wealth management firm is the biggest source of Dany Garcia's net worth. All the while she worked in the financial sector, she also took out time to advise Johnson who had launched a career in professional wrestling. She spoke with the WWE leadership and execs and helped seal deals that would help turn The Rock into one of the indelible faces of the WWE franchise.
After leaving Merrill Lynch to become The Rock's full-time manager, Garcia set up Garcia Companies, an establishment that has built a portfolio of global brands from the scratch or through acquisition and investments. The firm takes pride in describing its corporations as businesses that serve global markets while being socially responsible.
Garcia is also the founder of TGC Management which is one of the important subsidiaries of Garcia Companies. A brand development and management company, TGC claims it has helped some of the most prestigious names and brands in the world to build their enterprise. Through her exploits at TGC, Dany has helped her clients foster their global recognition and is now regarded as an authority in various sectors, especially the world of entertainment.
Dany Garcia Also Co-founded Seven Bucks Productions With The Rock…
Her production company co-owned with Johnson, Seven Bucks Productions formed in 2012 has already produced several films worth mentioning. They include "Baywatch" (which was heavily criticized by critics but was a box office success), "Jumanji", and HBO TV series, "Ballers". The company has over 50 projects including a reboot of the cult film "Big Trouble in Little China" and a spin-off of The Rock's character in The Fast and The Furious film franchise, "Fast & Furious Presents: Hobbs & Shaw".
In addition to film and television, Seven Bucks has also expanded its platform to include lifestyle and digital with the launch of a YouTube Channel ran by The Rock. In April 2016, Dany brought another big name under her media management umbrella, the "Man of Steel" and "Batman v Superman" star, Henry Cavill. As of March 2021, Seven Bucks have works like "Stuntman", "Jungle Cruise", "Black Adam", and "Red Notice" in development. Below is a list of all the projects the company has completed thus far:
"Rock The Troops"
"Baywatch"
"Fighting With My Family"
"Rock and a Hard Place"
"Finding Justice"
"Shazam"
"Rampage"
"Skyscraper"
"Hobbs & Shaw"
"Ballers"
"The Titan Games"
"Jumanji: Welcome to the Jungle"
"Jumanji: The Next Level"
"Young Rock"
And Co-acquired XFL With Him and Gerry Cardinale In August 2020
For The Love of Football
For The Love of The Athletes
For The Love of The Fans
@xfl2020 #Owner @TheRock #GerryCardinale pic.twitter.com/gNTHiJeDp8

— Dany Garcia (@DanyGarciaCo) August 3, 2020
You don't need to search hard to find that XFL is a professional American football league founded in January 2018 by the WWE founder, Vince McMahon. The league made up of only eight teams had been touted as a potential competitor to the NFL. But then, the COVID-19 pandemic took its toll on the league in its inaugural 2020 season, leaving Vince with little option but to file for bankruptcy. Dany saw this as an opportunity so she yet again partnered with her ex-husband and RedBird Capital, a firm owned by Gerry Cardinale to purchase XFL for $15 million.
The new owners of the league are working round the clock to have the football league resume for the 2022 season. With this acquisition, The Rock's ex-wife became the first, female owner of a professional sports league. It is now expected that Dany Garcia's net worth would multiple in the nearest future if XFL finds its footing.
The Woman Has Also Made Good Money From Bodybuilding
Garcia's bio couldn't be complete without mentioning that she is perhaps the only female American business executive who is also a professional bodybuilder. She began pursuing the passion which nursed as a teenager, in 2011 at the age of 43, after much encouragement from her present bodybuilder husband, Dave Rienzi whom she married in 2014.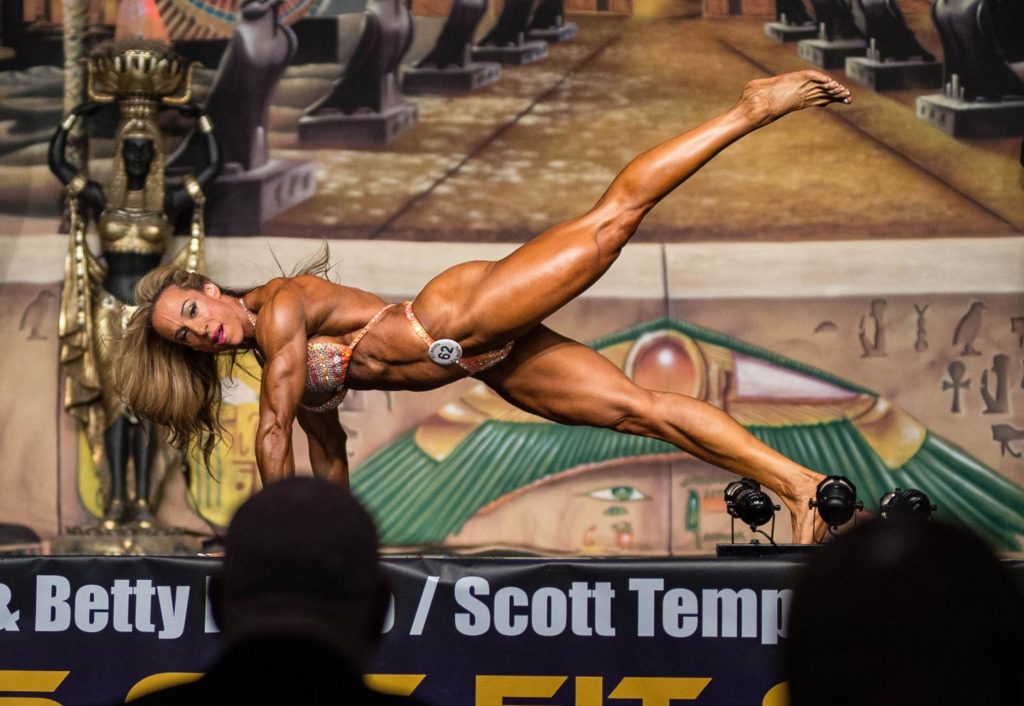 At her first national competition, she came 7th out of 42 women. In 2014, she earned her pro card with the International Federation of Bodybuilding and Fitness (IFBB), an achievement that she said left her tough teenage daughter in tears of joy.
Despite her love for bodybuilding, Garcia has vowed that she would not ignore her other interests, as a result, she juggles competitions with business meetings in Hollywood and so far, she's doing really well.
Dany Garcia and Dwayne Johnson Met In College and Got Married In 1997
The pair who met in college got married in 1997, about 5 years after Garcia had left college. More than being a couple, they were also business partners. In 2001, they welcomed their first child, a daughter who would eventually be known as the only child Dany and Dwayne have together.
Named Simone Alexandra Johnson, the child of the former couple is working towards making a name for herself in WWE like her father.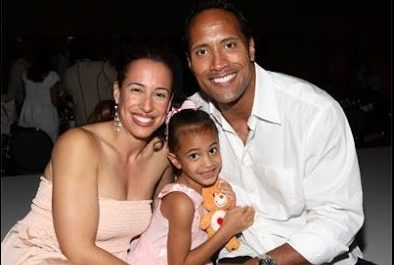 When the former couple met while schooling at the University of Miami, Garcia was 21 years old. As she is roughly three years older than Dwayne, he was 18. They fell in love and would date for seven years before they got married on the 3rd of May 1997.
They Peacefully Divorced In 2008 Because They Understood It Was The Right Move
As fate would have it, the marriage only lasted for 10 years; Garcia and Dwayne issued a statement that disclosed their decision to part ways on the 1st of June 2007. The divorce was finalized in 2008 and has been upheld as one of Hollywood's most amicable divorces. It was reported that neither Dany nor The Rock asked for alimony and, that they both agreed to share physical and legal custody of their daughter Simone. In addition to that, it was agreed that both parents would each make a $5000 contribution every month for the welfare of their child while Dwayne makes a monthly payment of $22,454 in child support.
The question that interviewers can't seem to skip when questioning Garcia is how she has managed to stay successful as Johnson's manager despite being previously married to him. Garcia has given many replies in the past, often noting that the divorce was a very amicable one. In an interview with Marie Claire in 2017, Dany Garcia related that they were able to pull off an amicable separation because they talked about it and understood it was a journey they had to undertake together.
Based on what she related, they looked at the separation as changing the manner of their relationship and talked about it over a year. This made it possible for them to understand what was wrong in the marriage and to prepare for any "emotional freak-outs" they might experience as new people become part of their lives.
The Rock has echoed Dany's sentiment several times. According to the actor, they decided to end the marriage and work towards co-parenting their child when they had a new perspective about marriage. Suggesting that they had a good marriage, The Rock shared that the birth of their child made them realize that being married isn't the best relationship they ought to be having. They talked about parting ways and worked out how it should play out before going public with it.
Dany Is Presently Married to Dave Rienzi
It is no secret that The Rock got married to his current wife, Lauren Hashian, in 2019. While the couple met in 2006, when the actor was still married to Dany, it is believed that they didn't start dating until Dwayne and Dany divorced. From what's obvious, The Rock has built a happy family with Lauren and the same can be said about Dany and Dave Rienzi.
The businesswoman didn't give up on love after her split from Dwayne. She began dating Dave Rienzi, a professional fitness coach, and they got married on the 29th of March 2014. Interestingly, Garcia's current bodybuilder husband is The Rock's personal trainer. It doesn't get any better than that in a Hollywood divorce.
She Is Now Richer Than When She Was Married to Dwyane Johnson
Compared to her ex-husband, Dany Garcia's $70 million net worth has a long way to come if it must rub shoulders with The Rock's fortune. The former wrestler has a net worth estimated from $320 to $400 million. His net worth had been skyrocketing in the past few years, thanks to the amount he commands for his movies which range from $10 to $25 million per role.
Like her former husband, Dany Garcia's net worth has also been increasing at a rapid pace since her divorce from Dwayne Johnson. However, the successes she had recorded, and indeed her wealth, are tied to The Rock. This is so because it was in 2008, the same year they divorced, that The Rock asked Dany to manage his career.
As the year went by, she founded her companies, including Seven Bucks Productions which she co-founded with The Rock in 2012. All of these are known to be the major sources of Dany Garcia's net worth; they have seen her net worth estimated at $20 million in the late 2000s climb to $70 million.
Key Takeaways 
Dany Garcia has a net worth estimated at $70 Million.
Her firms, Garcia Companies, TGC Management, and Seven Bucks Production are the major sources of her wealth.
She got married to The Rock in 1997 and they divorced amicably in 2008.
Dany had a daughter named Simone Alexandra Johnson with her ex-husband.
Her wealth has multiplied since she divorced The Rock and the former wrestler is her business partner.