Clara Almánzar is the mother of Cardi B, the celebrated American rapper. She was born on September 19, 1965, and used to work as a cashier to make ends meet. She had Cardi B and her sister with her ex-husband, Carlos Almanzar.
In contrast to the fame and affluence of her family at present, Clara was a cashier who struggled to raise her children after she divorced her husband, Carlos, for yet-to-be-ascertained reasons. Regardless, she is a good mother to her daughters. She's somewhat strict, as Cardi B once said of her, and she instilled disciplined in her children, which helped them turn out well as adults today. Here's all there is to know about Clara Almanza's life.
Summary of Clara Almánzar's Bio
Full name: Clara Mercedes Almánzar
Nickname: Clara
Gender: Female
Date of birth: September 19, 1965
Clara Almánzar's Age: 58

 years old

Ethnicity: Afro-Latino
Nationality: Trinidadian
Zodiac Sign: Virgo
Sexual Orientation: Straight
Religion: Christianity
Marital Status: Divorced
Clara Almánzar's Husband: Carlos Almánzar
Clara Almánzar's Children: Belcalis Marlenis Almánzar Cephus and Hennessy Carolina
Siblings: 12 siblings
Famous for: Cardi B's Mother
Clara Almánzar is a Trinidadian Woman
Back in the year 1965, precisely on September 19th, Clara Mercedes Almánzar was born into a large Trinidad and Tobago family where she had a total number of 12 siblings. Thus, she is a Trinidadian citizen, while her ethnicity is mixed, as she has Afro-Latino, African, and Spanish roots.
Unfortunately, Clara has not made any revelations about her background per the kind of childhood she had and whether or not she received any formal education. She is a private person who got famous as a result of her daughter's career success and fame in the entertainment industry. But be that as it may, a lot of interesting things have happened in Clara's life while she was raising her daughters, and even more so now.
Clara Almánzar Got Married to Cardi B's Father, Carlos Almánzar, in 1991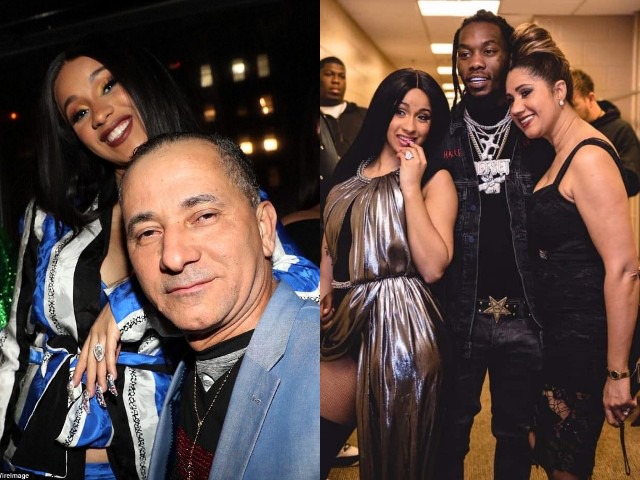 Clara first met and married her heartthrob, Carlos Almanzar, a Dominican taxi driver, sometime in the early 90s. Though there are no details of the circumstances surrounding their meeting, we know for certain that they wedded in 1991 and in the course of their marriage, they had two daughters; Belcalis Marlenis Almánzar Cephus (Cardi B), born on 11 October 1992, and Hennessy Carolina who was born on 22 December 1995.
Unfortunately, their union wasn't destined to last forever, as it began to shake after some time and about ten years after they had their youngest child (when Cardi B was thirteen), Carlos and Clara approached the court to dissolve their marriage.
She Raised Her Two Daughters as a Single Mother While Working as a Cashier in The Bronx
Following this divorce, the onus of catering for Cardi B and her younger sibling fell squarely on Clara Almánzar. The family of three had their abode in Highbridge, a residential neighborhood in The Bronx New York.
This low-income neighborhood was and is still home to many African-American and Hispanic families. In order to be able to provide for her two daughters, Clara took up a job as a cashier at a grocery store and also did other jobs in between her shifts just so they can get by.
Being aware of the danger that lay around in their neighborhood, Clara initially took a strict approach to parenting her girls, but the demands of working multiple jobs in a day meant that she would have to spend more time outside at work than she would do at home watching her girls.
It was during this time that Cardi B became a rebellious teenager who would often sneak out of the house. She also joined a gang and somewhat became wild.
Clara Almánzar Sent Cardi B Parking from Her House When the Rapper was 18
As a result of her misdemeanor, Clara Almánzar sent her eldest daughter, Cardi B, away from her house before she turned 18. Cardi B then moved in with her then-boyfriend and also secured a job in a supermarket.
However, a few months into the job, she was sacked for being late and her boyfriend who was abusive to her made her situation worse. Cardi B, therefore, resorted to working as a stripper in nightclubs but hid this from her mother.
To Clara Almánzar, all she knew at the time was that her first daughter was working as a babysitter, but in actuality, she was a stripper, making as much as $1000 daily. When she got to know that Cardi B was actually working as a stripper, she got so enraged that she punched her.
Still, Cardi B credits her mother for how well she has turned out in life. She admitted that if not for the moral discipline she instilled in her as a child, she would not have been where she is today.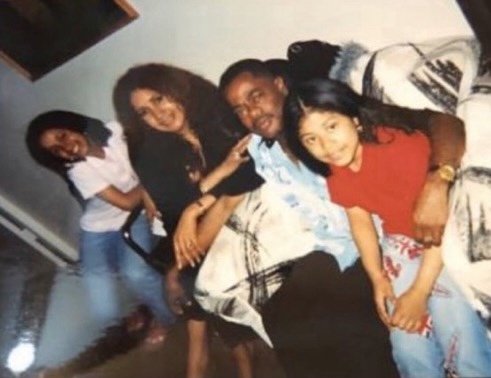 What is Clara Almánzar's Relationship with Her Daughters Like Now?
Though Cardi B's relationship with her mother, Clara Almanzar, was initilly topsy-turvy, as the circumstances they found themselves in couldn't help matters, the mother and daughter are best of friends today.
Clara has been pictured with Cardi B attending some red-carpet events. Similarly, when Cardi B had her two kids, Kulture Kiari Cephus and Wave Set Cephus, with American rapper Offset, she was also there to play her role as a grandmother to the infants.
Similarly, the relationship between Clara and her second daughter, Hennesey, is also not different. Hennesey revealed that their relationship was not always easy, especially when she came out to her as a bisexual. But with time she became accepting of her.
Where is Clara Almánzar Now?
Clara Almanzar retired from her cashier work long ago and at 58 years old, she has done well enough for herself as a mother who raised her two famous daughters as a single parent. Though it is not known for certain what she does now to make ends meet, her two daughters are rich enough to carter for whatever her needs might be.
On the other hand, with regard to her marriage, Clara did not remarry nor is she known to have gone into any other relationship. Similarly, her ex-husband Carlos has also retired from his taxi driving work. He is also not known to have remarried though there are reports that before he married Cardi B's mother, he was in a relationship where he had about six other children.