At the beginning of her career, Miley Cyrus and her father, Billy Ray Cyrus, had an amazing relationship but it went sour along the line. However, according to Miley, they are in a good place now.
Famous for his 1992 debut single, "Achy Breaky Heart", Billy Ray Cyrus is a singer, songwriter, and actor. Being a successful musician, it is no surprise that two of Bill's biological children – Miley Cyrus and Noah Cyrus – decided to pursue a career along the same line. However, while Noah is successful in her own right, Miley is the superstar.
Miley Cyrus is one of the biggest acts in the history of pop culture. This is as a result of her successful transition from being a Disney child/teen actor to one of America's most iconic entertainers of the 2010s. This would probably never have been possible if not for her legendary alter ego, Hannah Montana, a blonde wig-wearing character she portrayed in the Disney Channel TV series of the same name.
Thanks to the role, Miley became a teen idol even before venturing into the music industry full-time. Helping her bring the character to life was her on-screen dad Robby Ray Stewart, played by her birth father, Billy Ray Cyrus. But whereas Robby's influence on Hannah Montana's career ended when she hung up her wig after four seasons that the teen sitcom lasted, Billy Ray's continued long after.
While the characters played by Billy Ray and his daughter had natural chemistry in the sitcom, the case was not always the same in their relationship in real life.
10. Miley Cyrus' Dad Tried To Make Her Celebrity Crush Camp In Their Yard 
In a 2008 interview with US Weekly, a then-15-year-old Miley Cyrus revealed that she was crushing on musician Ryan Cabrera. Even her father approved of the singer, who was 25 years old at the time, as Miley said that he was a friend of her dad's. Probably because of this, Billy tried getting Ryan to meet Miley.
Sharing the funny story with TooFab in 2019, Ryan Cabrera, who confirmed that he was friends with Miley's father, said that someone sent him a video of Miley's interview where she named him as her celebrity crush. Afterward, Billy wanted him to meet Miley so much that he invited him over to stay in a tent he had set up on the front lawn of his home in Tennessee. This was during the period they were filming Hannah Montana: The Movie.
Billy told Ryan that he had to come and meet his daughter because he was her crush.  "We'll embarrass her," Ryan recalled Miley's father telling him as he went further to invite him to sleep out in front of the tents or stay at the house if he wanted. But Ryan opted to come and spend some time with them on the movie set and sleepover in his bus. According to him, when he eventually visited, they all, including Miley, laughed about Billy Ray's plot. Ryan and Trace Cyrus, Miley's half-brother, also ended up becoming friends following the visit.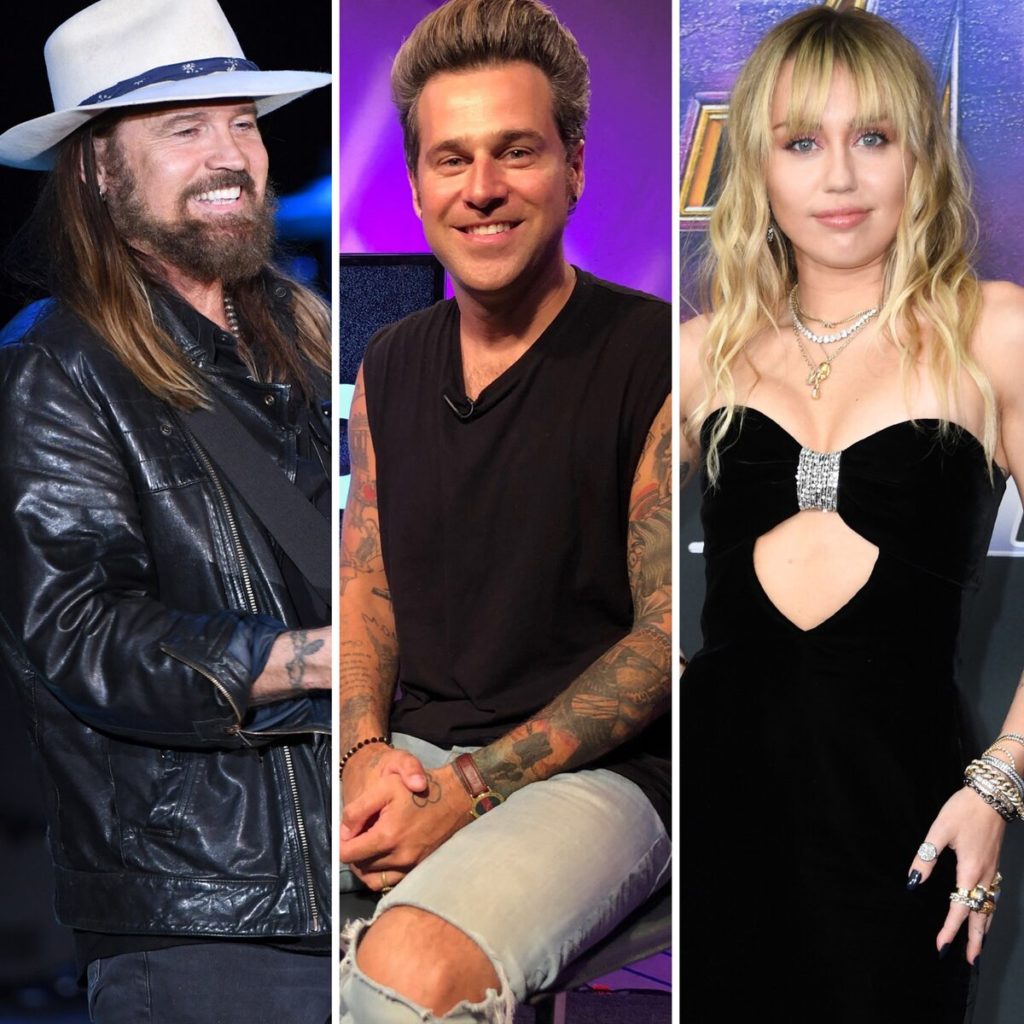 9. Billy Ray Believes Hannah Montana Destroyed The Cyrus' Family 
After Hannah Montana started airing, Miley was shot into the limelight immediately, and not long after that, she went off the rails. Speaking in an emotional interview with Chris Heath of GQ magazine, her father explained in detail many of the things he regrets a lot and his concerns for his superstar daughter Miley, who was 18 at the time. One of his regrets was doing the Hannah Montana show because, according to him, it destroyed his family.
Consequently, when he was asked if he wished the show never happened, he responded in the affirmative. His exact words were, "I hate to say it, but yes, I do. Yeah." Continuing, he explained that it would be fantastic if he could turn back the hands of time just to have his family be the way a family should be, with everybody safe, sound, happy, and normal. However, a few years down the line, he took back his words, saying that he was only angry when he made those comments and was not being honest then.
8. Billy Ray Deliberately Refused To Attend Miley's 18th Birthday
Miley Cyrus has been involved in several controversies since she became a celebrity and in the GQ interview, Billy Ray explained that he always took the blame for them all. According to Billy, each time his daughter got involved in a scandal, her handlers will always look for someone to take the bullet, and that someone was him. But Billy Ray said he did not mind being nailed to the cross in place of his daughter because he is her daddy and protecting your children at all cost is what daddies do.
However, he said when it dawned on him that Miley's handlers were only using him and that no matter what happens, they were going to put him up there and let him take the bullet, he decided to pull away. As a result, when he heard about his daughter's 18th birthday in 2010, which was to be celebrated in Trousdale, a bar in Los Angeles, he refused to attend because it was wrong. Knowing that it was not right, Billy reasoned that Miley's people once again wanted him to fly out so that when all the bad press came, they could say he approved of it.
A few days after the birthday celebration, Miley was videoed smoking from a bong, sending the media into a frenzy. She later claimed it was a legal hallucinogen known as salvia and not marijuana. Speaking of it, Billy said he would have been right at the center of the scandal if he had attended her birthday. According to him, Miley's handlers would have hanged it on him, but he had the common sense to stay out of it.
7. Miley's Dad Believes His Daughter Would Not Have Chosen A Wild Lifestyle If He Were A Better Father
When Miley started spiraling out of control, doing some things that were inappropriate, a lot of parents wondered why her parents stayed aside. After a lot of things had gone wrong with the star girl, Billy Ray Cyrus acknowledged his mistakes in the lengthy GQ interview. He gave an insight into his parenting style, which he had talked about in previous interviews, saying that the most important thing between him and Miley, as well as his other children, was that he tried to be friends with them.
Continuing, Billy revealed that there were times he read a contradictory opinion by other parents who would say that parents do not need to be a friend to their children, rather, that they need to be parents. But he probably did not buy that opinion then. However, with Miley's unacceptable behaviors, Billy switched sides, saying "Well, I'm the first guy to say to them right now: You were right."
Billy Ray went ahead to take responsibility for his daughter's behavior saying he should have been a better parent. He also said that he should have said enough and put a stop to it all but sadly, he did not. The Cyrus family patriarch went on to add that he was unaware that things had gone out of control until it was too late.
6. Billy Ray Cyrus Has Never Directly Profited Off Miley's Career Despite Contrary Public Opinion
Some fans have speculated that Billy Ray Cyrus boosts his account balance by taking some percentage from the earnings of his famous daughter, Miley. This is, most likely, because they believe he is her manager in real life due to his role as her father and manager on Hannah Montana, but that has never been the case
Taking exception to the rumors, Billy decided to set the records straight, saying that he has never made a dime off his daughter. He explained that a lot of people had made percentages off his daughter but he was proud to say that he has never made one commissioned dollar, or dime, off her. Miley's father has his own singing and acting career, which was brought back to life by his Hannah Montana role, so he is a celebrity in his own right and does not need to make money off his daughter to survive.
5. Billy Ray Has Openly Supported His Daughter After Some of Her Scandals
Among the various controversies that have trailed Miley Cyrus' career is the one that arose following her raucous, twerk-filled, 2013 VMA performance with Robin Thicke. The singer shocked the world with her skin-tight, flesh-toned bodysuit, and provocative dance moves which marked her detachment from her Hannah Montana image.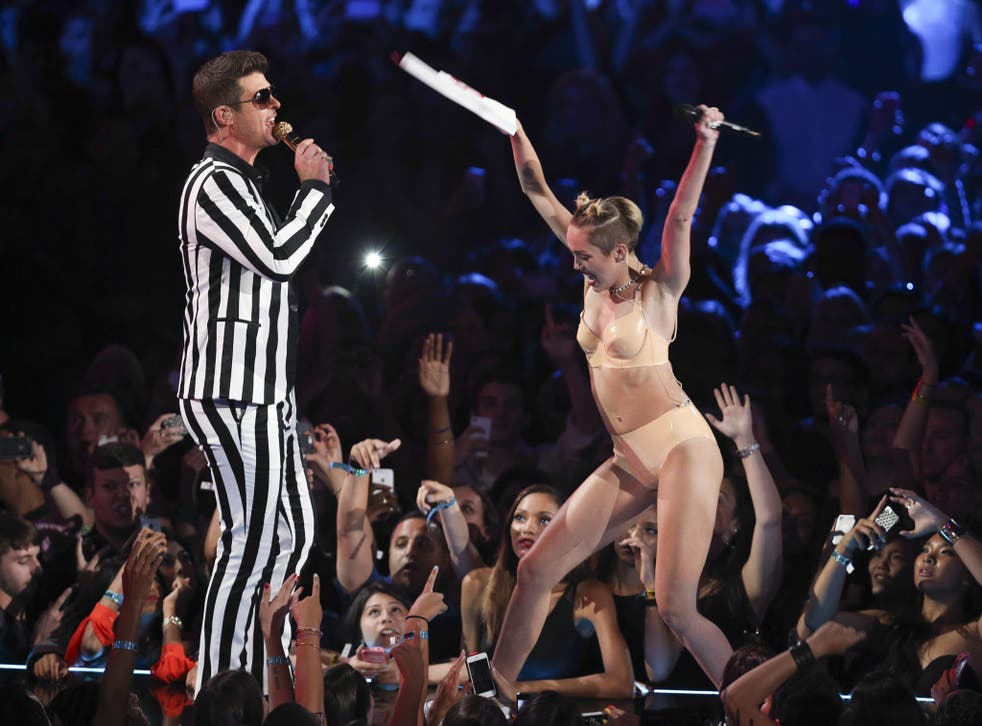 Talking about the performance, Miley told Wonderland Magazine that it brought significant change to her life and career. The performance was heavily criticized for being too sexy and Miley, who was 22 at that time, was the one worst hit by the backlash as Robin Thicke denied being aware of the choreography beforehand. Miley, however, said he was lying, alleging that he was in rehearsals and was fully aware of what the performance entailed.
Talking to Piers Morgan of CNN during one of his shows after Miley's VMA performance, Billy Ray Cyrus had nothing but love and support for his daughter. Defending her he said: "she's just Miley. She's an artist. She's real." The singer's dad further explained that over the years, his daughter has not only been reinventing her sound, but she has also been evolving as an artist. Miley's VMAs performance, he insinuated, was all part of her evolution and even though everyone described it as controversial, "that's still my Miley."
4. Miley Jokingly Apologized To Her Dad For Her Infamous 2013 VMAs Performance
Four years after the infamous 2013 VMA performance, Miley was slated to perform again at the 2017 edition of the event. With the memory of the previous performance and how unhappy her father was about it still in her mind, the singer, in a cheeky, tweet assured him that her performance will be without any twerking.
Sorry Dad…. I'll be good tonight I promise … @vmas pic.twitter.com/QZWOfSfNg5

— Miley Ray Cyrus (@MileyCyrus) August 27, 2017
She wrote the above message on Twitter, together with a photo of her getting down with Robin Thicke.
3. Miley Cyrus Blames Her Father For A Serious Head Injury She Sustained At The Age Of 2
As a young child, Miley Cyrus suffered a serious head injury she believes affected her even as an adult. During an interview on the Joe Rogan Experience podcast in September 2020, she narrated the incident, blaming her father for it. According to her, her dad had her in a baby backpack and she was on a dirt bike with him. As he was riding, it happened that a tree had fallen so he ducked, while she didn't, prompting her to hit her head on the tree.
The celebrity singer further said that she believes her personality and the choices she has made as an adult were the resultant effects of the incident on her, and her therapist holds the same belief. She told Rogan that the accident possibly knocked her into "this identity or something," adding that when she gets really overwhelmed, she tends to try something she knows is really stupid just to confirm that it's actually stupid, which makes it stupid because she already knew about it.
2. The "Midnight Sky" Singer Has Shared Some Words Of Wisdom From Her Father
Speaking with Kayla Thomas of PopCrush Nights in September 2020, Miley Cyrus shared some wise words her father passed on to her. "Don't think outside of the box, think like there isn't one, because if you're thinking about the box at all then you always feel a sense of 'am I going too far?'"
Cyrus went further to state her desire to live a life of fearlessness, adding that on the road to success, failure is a necessary step. "My dad also says that when you eliminate the way that doesn't work, you're a step closer to the way that's going to work."
In the course of talking about some changes she had made in her life such as quitting drinking, smoking, and veganism, the singer stressed the importance of trying new things without being bothered so much about the opinions and reactions of outsiders.
1. Miley Called Out Her Dad For Not Being Up To Date With Technology
In March 2020, Miley Cyrus jokingly called out her dad for being technologically backward on her "BRIGHT MINDED: Live With Miley" series. While talking about the coronavirus pandemic and how she was staying connected with her friends and family while self-isolating, she described her dad as crazy because he jokingly bought two Blackberry phones saying it equals one iPhone.
Continuing, Miley explained that other members of their family and friends called her father The King of Blackberries. She went on to share that her dad was stuck in Nashville and that it was quite sad because he had to go to her grandma's house to FaceTime because her grandma knows how to FaceTime and he does not.