Beyoncé's parents are Celestine "Tina" Knowles and Mathew Knowles. Her mother, Tina, worked as a hairdresser and also owned a salon while her father was a Xerox sales manager. Beyonce has a younger sister, Solange Knowles, who is also a singer, and a step-sister named Bianca Jasmine Lawson, who also works in the entertainment industry as an actress. 
When Beyonce's parents gave birth to the singer on the 4th of September 1981, they definitely didn't know she would become one of the most powerful female entertainers the world has ever seen. Apart from being the most nominated woman at the Grammy Awards, the singer was once the highest-earning black musician in history, and Time magazine has twice named her among the 100 most influential people in the world.
There are several obvious reasons why everything about Beyonce is newsworthy and most of them boil down to the attainments of her career, which might not have been possible without the support and guidance of her parents, especially her father who abandoned his job at some point to manage her career.
While she has been married to Jay-Z since April 2008 with three kids to show for it, the family she hails from has continued to pique the interest of many. As much as people have wondered the source of her widely reported rocky relationship with her father, they are also curious to know what Beyonce's mom has been up to in recent years and the nature of the singer's relationship with her siblings.
Beyonce's Parents Are No Longer Together As They Divorced In 2011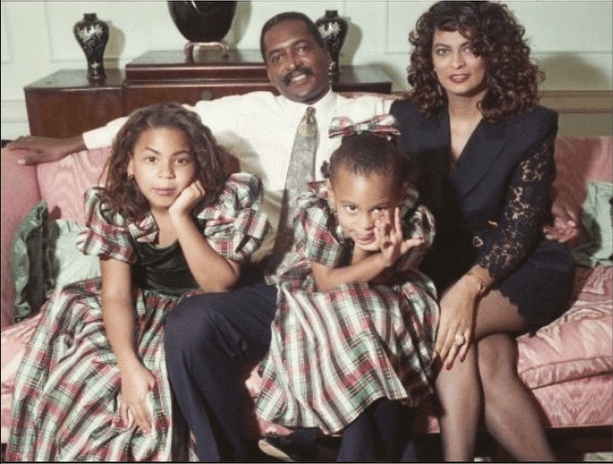 Being a fierce celebrity and one of the most famous entertainers in the world, most people have come to wonder about the kind of family she hails from. Well, it suffices here to say that she came from a decent home. Her parents were both professionals and family people. Despite the challenges they have faced over the years, Beyonce would agree they are good parents who wanted the best for their kids.
As fate would have it, the marriage of Beyonce's parents wasn't one that was meant to see them spend the rest of their lives together. Tina and Mathew Knowles got married sometime in 1980, had two kids together, and lived quite happily until November 2009 when Tina first filed for divorce from Mathew. But then, the former couple failed to show up in court, and eventually, the divorce was dropped.
If anyone thought they had patched up their differences, they were in for a huge shock as Beyonce's mom refiled for divorce on the 30th of August 2010. Reports had it that Tina contended that the marriage was insupportable because of their conflict of personality which had made it impossible for them to reconcile. Their divorce was finalized in November 2011 and they have been apart since then.
Infidelity Was the Real Reason Behind Their Divorce
When the former couple publicly announced that they were parting ways in December 2009 through a joint statement they issued to The Associated Press, they proclaimed that the move to end their marriage of almost 3 decades was an amicable decision. Adding that they would remain friends, parents, and business partners, Tina and Mathew Knowles warned that anyone expecting a dramatic separation from them would be disappointed.
While they asked for privacy in handling the matter, they wouldn't get that as the media went about looking for the real reason behind the separation – it was a big story and they would milk every bit of it. Anyway, it was soon learned that infidelity on the part of Mathew was a prime factor that contributed to the end of the marriage.
While married to Tina, Beyonce's father fathered two kids outside of the marriage. It's no longer a secret he's the father of TaQoya Branscomb's daughter named Koi Knowles; she was born in 2010. That same year, Mathew sired another child named Nixon Knowles with Alexsandra Wright. Wright had claimed she had an 18-month affair with Mathew which brought about Nixon but Knowles insisted he wasn't the father until a DNA test roped him in.
It is highly unlikely that Beyonce's parents would get back together as they have both moved on and married to other people.
Facts You Should Know About Beyonce's Father
Name: Mathew Knowles
Date of Birth: January 9, 1952
Age: 71
Occupation: Record Executive, Talent Manager, Businessman, and Teacher
Current Spouse: Gena Avery (2013 – Present)
Because of what the media has reported about him over the years, the impression people get about Mathew Knowles is that he is an irresponsible man who exploited the career of his daughter for financial gains. While the impression is justifiable, one shouldn't deny the fact that he contributed to the success his daughter enjoys and that he is a very accomplished man. The son of Lou Helen and Matthew Q. Knowles, Beyonce's father was raised in Gadsden, Alabama. He is a learned man as he attended Fisk University, a private historically black institution in Nashville, Tennessee where he bagged not only a Bachelor of Science degree in Business Administration but also a Bachelor of Arts degree in Economics.
The man began his career journey selling office and medical equipment. He later worked for Xerox Corporation for a decade before he decided to forsake his career and devote all his time to running a music company he had founded that would allow him to manage his daughter's career. He would go on to found several recording labels under his Music World Entertainment and become a prominent figure in the industry, admired for managing Destin's Child which is still counted among the greatest musical trios of all time.
Disregarding his exploits in the music industry, Mathew Knowles has authored at least two books and has involved himself in other businesses. For instance, he became the chief marketing officer of a real-estate firm called Bangi in July 2019. Also, he has been a visiting scholar at Texas Southern University's School of Communications. To honor his legacy, the university established what it calls the Mathew Knowles Institute.
Mathew has received some of the most coveted recognition over the course of his career. The Greater Houston Partnership named him the 2007 International Executive of the Year. A few years later, sometime in 2011, he received the Living Legends Foundation Award, and around the same time, the Omega Psi Phi fraternity handed him the Century Award of Excellence. So, Mathew Knowles may have made some mistakes in his life but he's not an underachiever. After his marriage to Beyonce's mom failed, he got married again in June 2013 to a former model named Gena Avery. Does his divorce from Tina have anything to do with the end of his work relationship with his daughter?
Beyonce Stopped Working With Her Father Because He Allegedly Stole from Her 
Around the same time that Beyonce's parents were going through their separation, it emerged that the pop star and her father had ended their professional relationships. Reports had it that she fired Mathew as her manager. Given that Mathew and Tina were processing the end of their marriage at that point, it must have been thought in some quarters that it had something to do with Beyonce's decision to ax her father; that wasn't the case, at least as far as we know.
When Beyonce stopped working with Mathew, he claimed it was a mutual decision; that he wanted to concentrate on managing the gospel artists he was representing at that point. The singer echoed that sentiment, stressing that she was only parted ways with Mathew on a business level. "…He is my father for life, and I love my dad dearly…," she said.
But then, Time has always been faithful in divulging the truth. It was later learned that the split wasn't mutual, the singer fired Mathew because he allegedly stole money from her world tour. This was learned after Beyonce's dad filed legal papers accusing Live Nation Entertainment of making false claims about him just because they wanted to be directly in charge of her 2011 world tour. Mathew has insisted that he never stole from his child.
But They Have Both Claimed to Have a Great Relationship 
Much has been said and reported about the rocky relationship between Beyonce and her father but it seems people are just bent on having the two at each other's neck whereas they are on good terms. Apart from when she fired Mathew as her manager, people had another reason to spread that Beyonce and her father were not happy with each other in 2013. This was when Mathew got married to Gena Avery: Beyonce and her sister Solange were nowhere to be seen at the wedding.
Mathew had to put a stop to the rumors and speculations. He explained in an interview that his famous daughters had previous engagements that prevented them from attending the wedding. Many were reluctant to believe him but had to wait for another chance to make their case. It came in September 2017 when the singer marked her 36th birthday. Mathew fought tears while sending his wishes to his daughter in a video. He finished the video thus – "…I just wanted to tell you happy birthday." This was interpreted to mean the man has been having a hard time contacting his child.
Anyway, both Beyonce and her father have insisted they have a good relationship. In a bare-it-all interview with Papermag in 2019, Mathew Knowles was asked about his relationship with Beyonce. Responding, Mathew stated that he has "a great relationship" with both Beyonce and Solange. Beyonce has also suggested that her relationship with her father isn't as bad as widely reported. In an interview with Oprah's Next Chapter, she acknowledged that she had issues with Mathew but pointed out that the man allowed her to be in charge of her career when he realized she's an adult.
Meet Beyonce's Mother, Tina Knowles
Full Name: Célestine Beyoncé Knowles-Lawson
Date of Birth: January 4, 1954
Age: 69
Occupation: Fasion Designer and Entreprenuer
Current Husband: Richard Lawson (2015 – Present)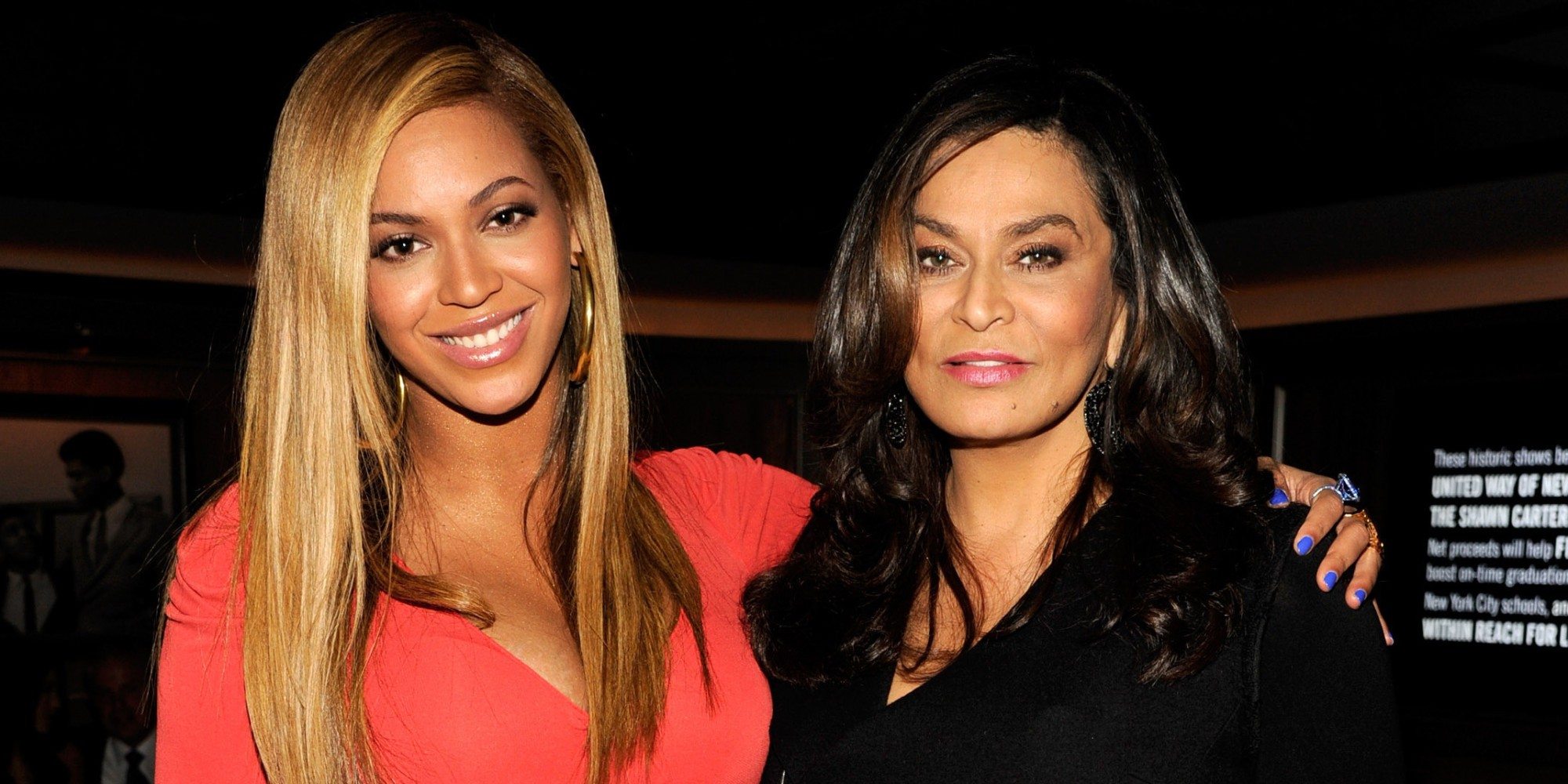 Another important person in Beyoncé's life is her mother, Celestine Ann "Tina" Beyoncé-Lawson. Known simply as Tina Knowles, she is an American businesswoman and fashion designer widely recognized for founding the House of Dereon and Miss Tina by Tina Knowles brands. Beyonce's mother was born in Galveston, Texas to Agnez and Lumis Albert Beyince. While she is majorly known for being the mother of world-famous singers, Tina has come a long way as a fashion designer.
From Sports Illustrated to Vogue, InStyle, Cosmopolitan, and what have you, she has been featured in multiple fashion magazines. One may be tempted to think her accomplishments are because of who her kids are. Albeit it would be mischievous to deny that Tina's children have positively influenced what she does, her journey to success began when she was a teenager. It was at the age of 19 that Tina began her career as a makeup artist. In the years that followed, she went from being a choreographer to a beautician and then the owner of a hair salon in Houston.
Given such a resume, no one should be told that Tina played a vital role in establishing the careers of her daughters. She gained a lot of attention as the makeup artist and costume designer of Destiny's Child, a girl group that had her daughter Beyonce as its lead singer. Like her ex-husband, Tina Knowles is also an author. She published a book in 2002 that explored how fashion aided the success of Destiny Child. She has also made appearances in several films that revolve around Beyonce.
Tina Remarried In 2015 and Is Very Public-Spirited
Among other things, Tina is admired for being very public-spirited. The same year she published her book, she partnered with her daughter Beyonce and Kelly Rowland to launch a charity organization called the Knowles-Rowland Center for Youth in Houston, Texas. A few years later (in 2005), she co-founded Survivor Foundation with her ex-husband and kids to support the victims of Hurricane Katrina.
That's not all; in 2010 Tina and Beyonce founded the Beyonce Cosmetology Center to support a non-profit rehabilitation organization in New York City called Phoenix House. Most recently she partnered with her current husband Richard Lawson to establish the Where Art Can Occur Theater Center in Los Angles. It is said that the not-for-profit establishment was created to empower artists.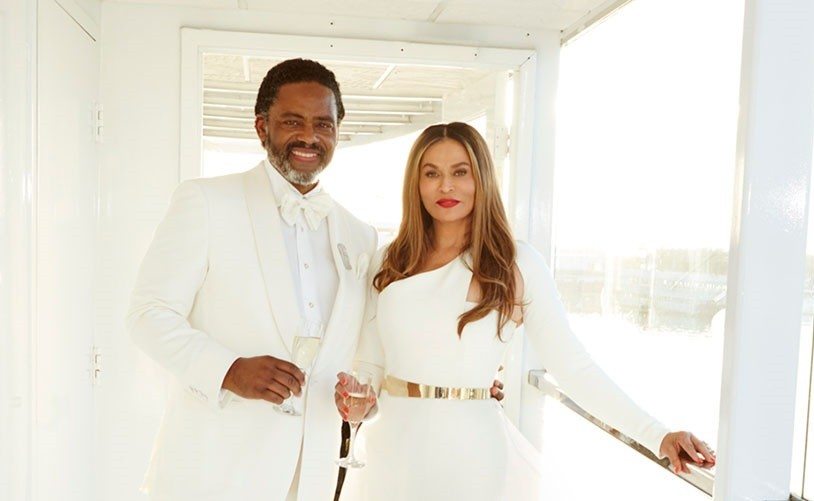 Tina divorced Beyonce's father Mathew Knowles in 2011 and got married to Richard Lawson in 2015. Her current husband is an American actor, they started dating in 2013 and got married in April 2015. Even though it was in 2013 that they became lovers, Tina and Richard had known each other for over three decades. From what we learned, Tina was the best friend of Richard's late sister. Through her second marriage, Beyonce's mother became the stepmother of Richard lawson's child with his first wife, an actress named Denis Gordy.
As stated earlier, Tina had two daughters with her ex-husband. The first was Beyonce and she had her when she was 27 years old in 1981. At the age of 32 in 1986, Tina had her second daughter with Mathew Knowles named Solange Knowles.
Who Is Beyonce's Younger Sister, Solange Knowles?
Full Name: Solange Piaget Knowles
Date of Birth: June 24, 1986
Age: 37
Occupation: Singer-songwriter, Record Producer, Artist, Model, and Actress
Years Active: 2001 – Present
First Husband: Daniel Smith (2004 – 2007)
Second Husband: Alan Ferguson (2014 – 2019)
Being the younger sister of Beyonce has left Solange in the shadows but it remains a fact that she is a very accomplished entertainer. Like her older sister, Solange's career began when she was a kid. She served as a backup dancer for her sister's group, Destiny's Child, before launching her career after she was signed to her father's label, Music World Entertainment. Solange dropped her debut album titled "Solo Star" in 2002 and has thus far released a total of four studio albums.
Also a model and an actress, her career has seen her receive as much as 47 nominations for some of the most coveted awards in showbiz, out of which she has worn at least 11, including the 2017 Grammy for Best R&B Performance. This was for her song "Cranes in the Sky", the first single from her third album, "A Seat at the Table" (2016). Also in 2017, Solange won the Women of the Year gong of Glamour Awards. She as well emerged as the first winner of the Billboard Women in Music Impact Award.
Regarded as one of the most successful dance artists of all-time, Solange Knowles is a fashion icon. Because of that and other reasons that are not far-fetched, she is often compared to her older sister. While Solange regards Beyonce as a role model, she has insisted that they are different individuals with different styles of music and aspirations. As a model, she and Beyonce have worked for their mother's clothing line, House of Dereon.
Unlike her older sister who has been married to Jay Z since 2008, Solange has been married twice. She got married for the first time in 2004, roughly four years before Beyonce followed suit. Her first marriage was to Daniel Smith: they got married as teenagers in February 2004 and welcomed a son together in October of the same year. They obviously weren't ready for marriage as they parted ways in 2007. A few years down the line, Solange was romantically linked to the music video director, Alan Ferguson. They got married on the 16th of November 2014 but separated in 2019.
Beyonce and Solange Have a Great Sisterly Affection for Each Other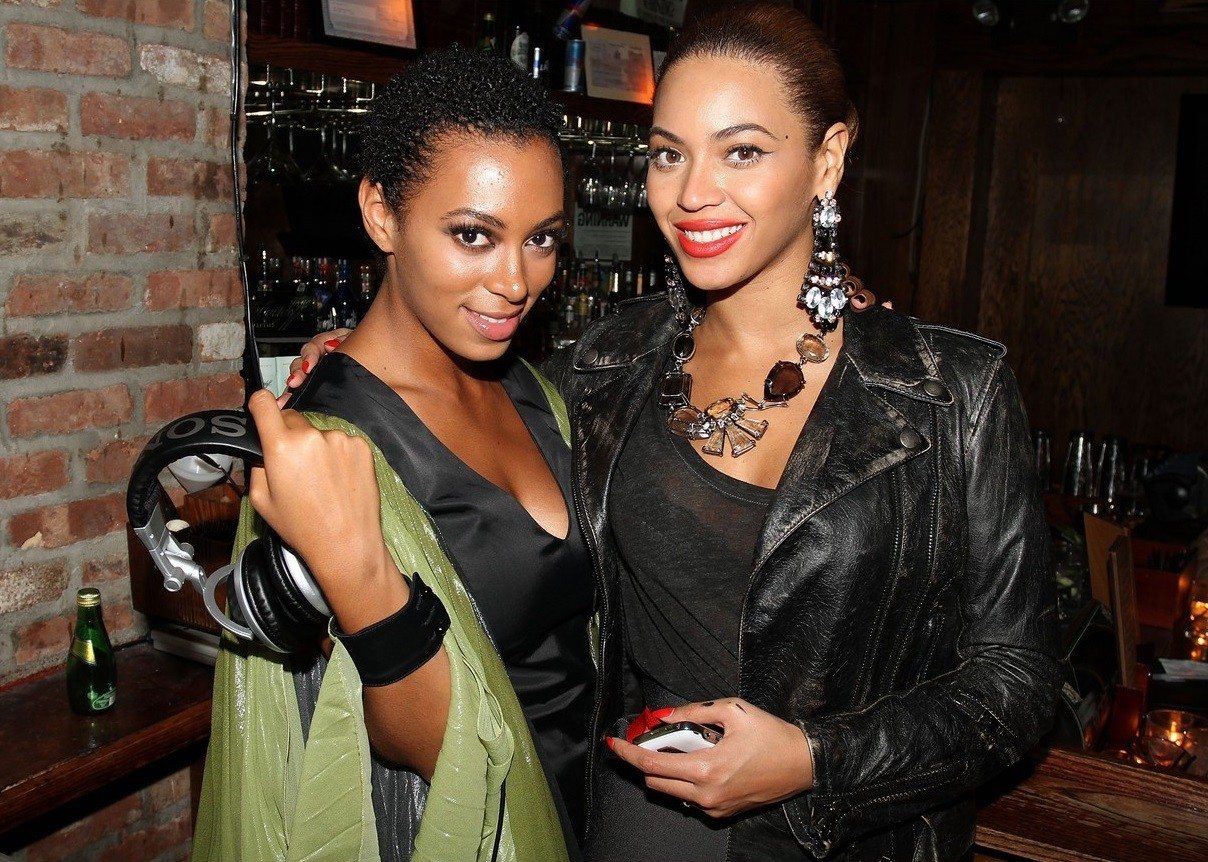 Judging by the pictures they share online and how fondly they have talked about each other during interviews, it is clear that Beyonce and Solange loves and respect each other. However, there was an incident that made people think otherwise. This was in May 2014 when a video of Solange physically attacking Beyonce's husband Jay Z was leaked to the public.
After the incident, it was speculated that the sisters were having issues as Solange deleted some of Beyonce's pictures on Instagram. Probably in a bid to ease the tension between her and her sister at that point, Beyonce posted pictures of Solange and a prayer asking God to take charge of her relationships.
Whatever was the issue, it is no longer an issue for the sisters, they are on good terms and very fond of each other. According to their mom, the sisters are very close and not envious of each other because she took time to show them equal love and attention while they were growing up. Tina divulged that she did this because of her own experience. According to her, she felt her mom didn't love her as much as she did her brother while they were kids and she didn't want any of her chid to feel that way.
To attain her goal, Tina related that apart from taking time off to spend with her daughters and paying attention to Solange, she solicited the help of experts. It is said that she made them attended counselling together as kids to avoid anything that would lead to jealousy. Pointing out that there is a five years age gap between Beyonce and Solange, Tina divulged that the counselling made Beyonce more sensitive to her younger sister who was all over her. Solange was always attaching herself to her older sister and wanted to be friends with her friends which irritated Beyonce. Nonetheless, the counselling helped them get along.
How Are Beyonce and Bianca Lawson Related?
Full Name: Bianca Jasmine Lawson
Date of Birth: March 20, 1979
Age: 44
Occupation: Actress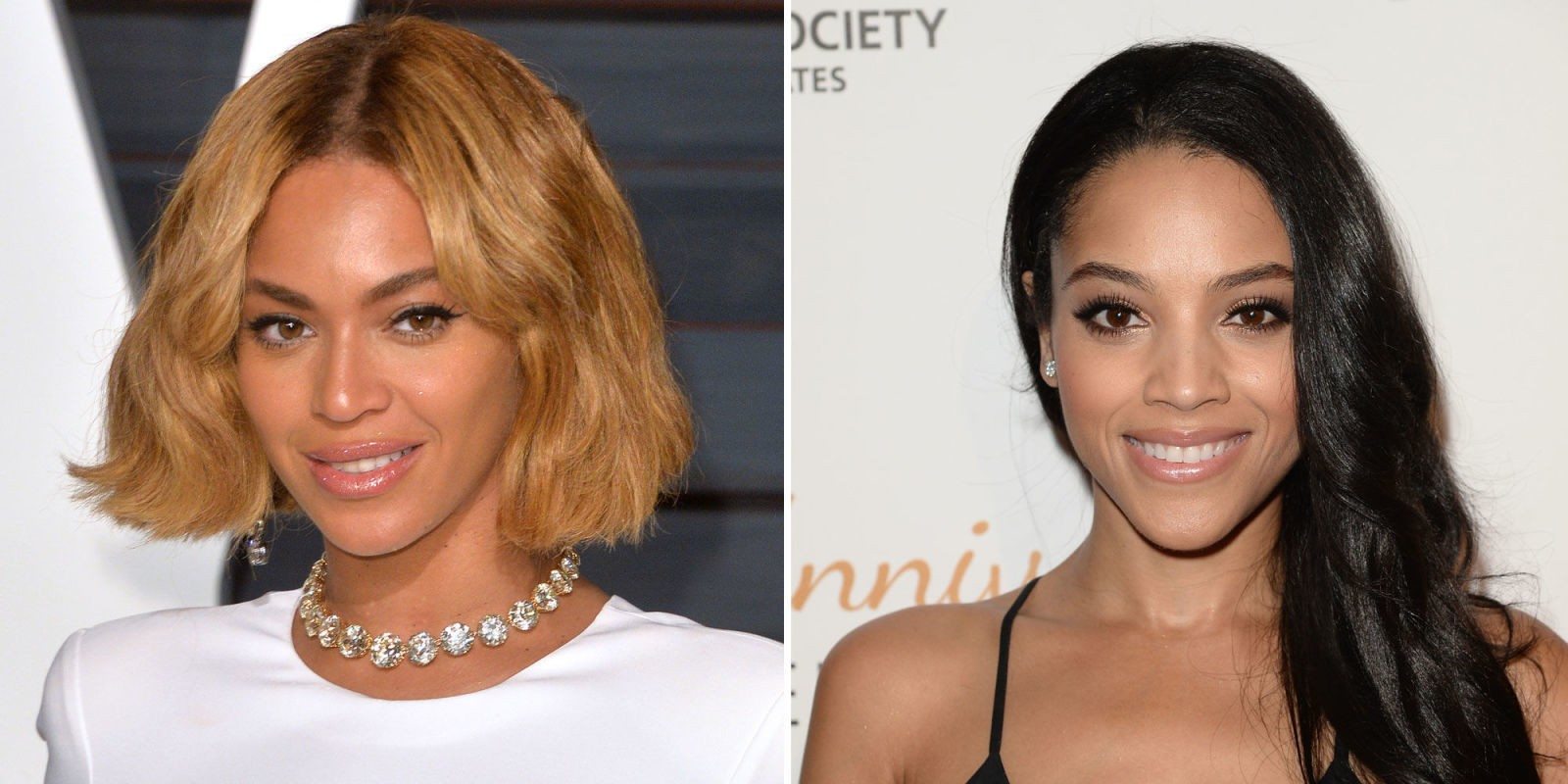 Beyoncé has a step-sister named Bianca Jasmine Lawson. Born on the 20th of March 1979, Bianca is also an entertainer who has made a name for herself in the film industry. She is a film and television actress better known for her appearance in the television series Saved by the Bell: The New Class, Goode Behavior, Pretty Little Liars, and Rogue.
Bianca was born to Richard Lawson and Denise Gordy, the former is now married to Beyonce's biological mother Tina Knowles, thus making Bianca a step-sister to Beyonce. Thanks to the relationships her father kept outside of his marriage to her mother, Beyonce also has two half-siblings: a half-sister named Koi Knowles and a half-brother named Nixon Knowles.
Key Takeaways
Beyonce's parents are divorced and both are married to other partners.
They had an amicable separation but infidelity played a role in the end of the marriage.
Her father Mathew Knowles is an accomplished record executive and businessman.
Mathew and Beyonce had issues in the past but have patched up their differences.
Beyonce also has a good relationship with her mother who is a fashion designer.
Beyonce and Solange are biological, full-siblings, and have a great bond.
Bianca Lawson is an actress and Beyonce's step-sister.
Queen Bey also has two half-siblings named Koi and Nixon Knowles.