Bernie Sanders's net worth is $3 million on a salary of $174,000 per year as a U.S. senator. He is famous as the longest-serving independent in U.S. Congressional history. Bernie is an American politician serving as the junior U. S. senator from Vermont. He has served several terms in this position since 2007.
Bernie Sanders' Net Worth and Bio Summary
Net worth: $3 million
Salary: $174,000 per year
Birthdate: Sept. 8, 1941
Primary source of income: U.S. Senate salary
Career highlights: Mayor of Burlington, Vermont; U.S. representative and senator from Vermont
Bernie Sanders is currently serving his third term in the U.S. Senate and is scheduled to be Vermont's senior senator and dean of its congressional delegation by 2023. Since he first came to the House of Representatives back in 1990, he has run both as an independent and an ally of the Democratic Party with which he ran his two failed presidential campaigns.
Between the many years of work he has put in as a politician, the books he has written, and other things he has ventured into, Bernie Sanders has amassed an impressive net worth. Take a look at how the senator made his money.
Bernie Sanders' Primary Source of Income Is Salary as US Senator
Bernie Sanders' political journey began as far back as during his years of study at the University of Chicago. He was a political activist with the Youth arm of the Socialist Party of America YPSL.
This, in addition to the peace and antiwar movements he aligned with, gave his political background the proper foundation to kick off on after school. He describes the period above as his time of intellectual grounding before moving to Vermont, where his political career kicked off in earnest.
After settling in Vermont, Sanders ran unsuccessfully for governor and U.S. senator in the early to mid-1970s with the Liberty Union Party which he left in 1977. He became the mayor of Burlington Vermont In 1981, after running and winning the seat as an independent candidate. He was re-elected as Mayor three more times, defeating both Democratic and Republican candidates.
In 1987, U.S. News & World Report gave Sanders commendation in recognition of his good work as a mayor, one of the best America has seen. This was despite the fact that close friends and associates thought he was getting worn out with being mayor. He served till 1989 when he chose not to run for a fifth term and instead moved on to lecture political science at Harvard University's Kennedy School of Government that year and at Hamilton College.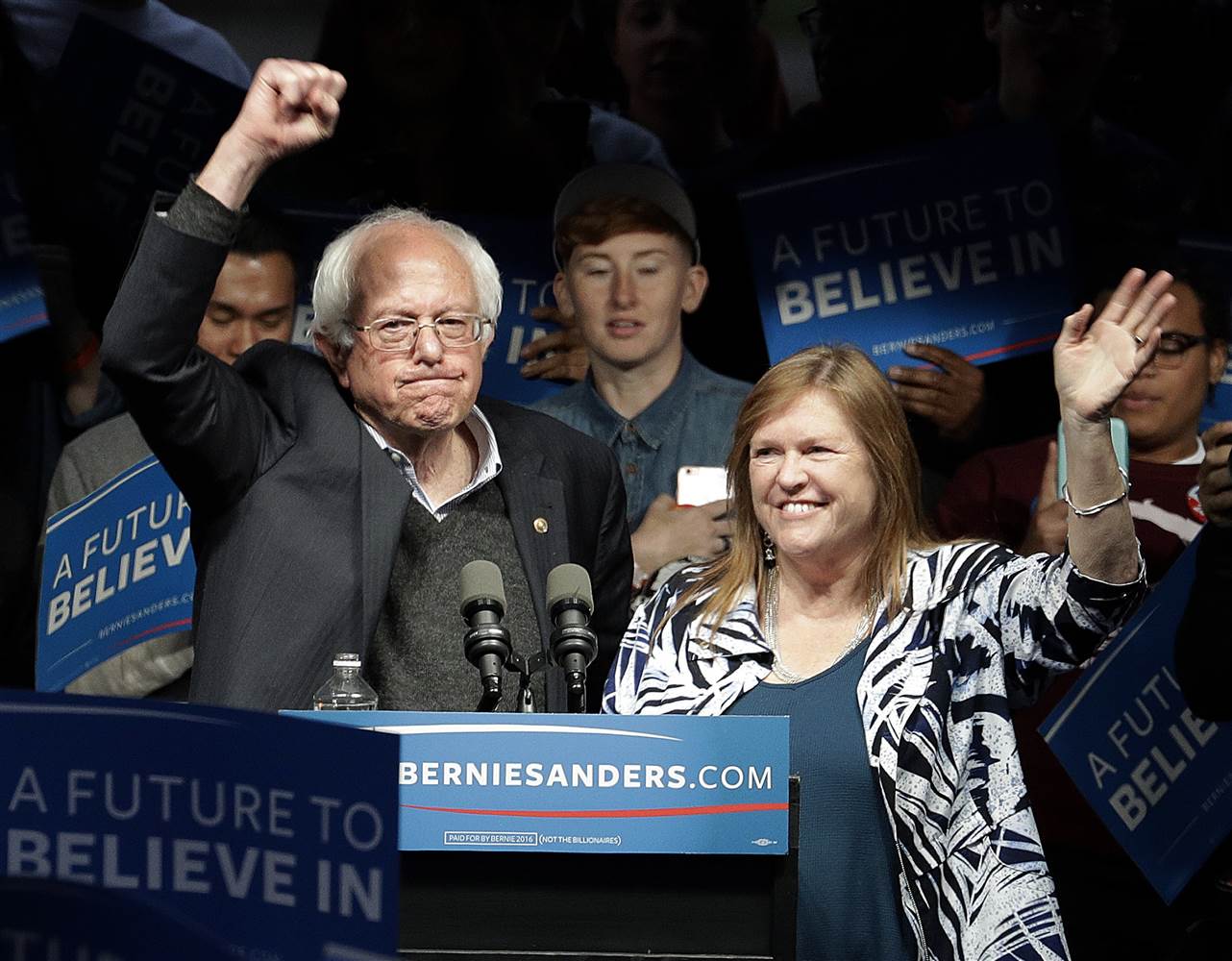 In 1990 Sanders was elected to the U.S. House of Representatives in a victory that made him the first independent candidate to be elected to Congress since Frazier Reams in 1950. While serving in the role of Congressman in 2005, he made his first bid to the U.S. Senate on an agreement to be listed in the primaries of the democratic party.
Per the agreement, Sanders declined the nomination after he won. By 2007, he ran for the Senate again and won. He was elected again as a senator in 2012 after he won a majority 71% popular votes and again in 2018 with 67% popular votes.
Going by all of the political positions he occupied above, a good part of his net worth comes from his earnings in salary and pension. There are no specifics regarding his salary at the time he was mayor but the published average salary of a mayor in Burlington is  $58,989/year after tax deductions. Currently, Sanders earns $174,000 in annual salary as a senator. He has also received over $62,000 in Burlington pension payouts going back as far as 2005.
Political Positions, Salaries, and Pension Shortlist
Senate Salary – $174,000 per annum
Mayor Salary – $58,989 per annum
Mayor Pension Payout – $62,000
How Did Sanders Fund His Presidential Campaign? 
Sanders started nursing his presidential ambitions in 2012 while Obama was advocating for tax hikes and social security cuts. However, it was until 2015 that Sanders declared his interest in the Democratic presidential nomination. Not many thought he stood a chance initially, but Sanders won 23 primaries and approximately 43% of pledged delegates.
However, Hillary Clinton took the lead at 55%. At this time, Sanders was far from the millionaire milestone. Even more interesting is that one of the fundamental theories of his campaign was to stop the wealthy from owning the country's political process.
He also proved his point by rejecting donations from large corporations and the financial industry. Instead, he stood for individual contributions from well-meaning citizens who have zero connections to Super PAC. His team raised an accumulated $73 million by January 2016 from over 3.25 million donations, which funded his campaign. He eventually threw his weight behind Hillary Clinton's unsuccessful bid.
Three years after his first attempt at running for the presidency, Bernie Sanders announced his intention to run again as a nominee of the Democratic party. Using the very same method of funding as he had in 2016, Sanders' campaign made history as the fastest in U.S. History to Get to a million donors as of September 2019.
They kept up the pace all through the election period. According to his records, the team got a total of $34.5 million in the last three months of 2019. In all his campaign seasons, Bernie Sanders' team raised a total of $211,206,776 out of which there is still an outstanding 16.2 million.
Bernie Sanders Net Worth Got to The Millions Through Book Sales
Although Bernie Sanders lost the 2016 primaries to Hillary Clinton, he achieved something else in return; he became one of the most popular and like politicians, mainly because of his strategy of connecting with the masses rather than the wealthy.
He was one of the less affluent candidates at the time, and it worked out well for him because average Americans could relate to how he felt about the rich hijacking the electoral process. The newfound popularity and devoted following worked massively to his favor when in November 2016, he released his book Our Revolution: A Future to Believe In.
The book was well-received and got many positive reviews that saw it climb to 3rd place on The New York Times Best Seller list just after it hit the market. Its audiobook conversion also received a Grammy nomination for Best Spoken Word Album. The book's popularity birthed the Bernie Sanders Webcast show on Facebook Live.
In 2017, the senator released his second book titled Bernie Sanders Guide to Political Revolution. Bernie Sanders' net worth soon skyrocketed and hit the millionaire milestone through the many book deals. Between the fourth quarter of 2016 and the year 2017, Sanders recorded a gross income of about $1.1 million which is a far cry from the $240,000 worth in 2015.
Book Earnings and Royalties
Book Sales 2016 & 2017 – $850,000 each year
Book Royalties 2018 –  $390,000
The Senator Also Owns Assets In Conjunction with His Wife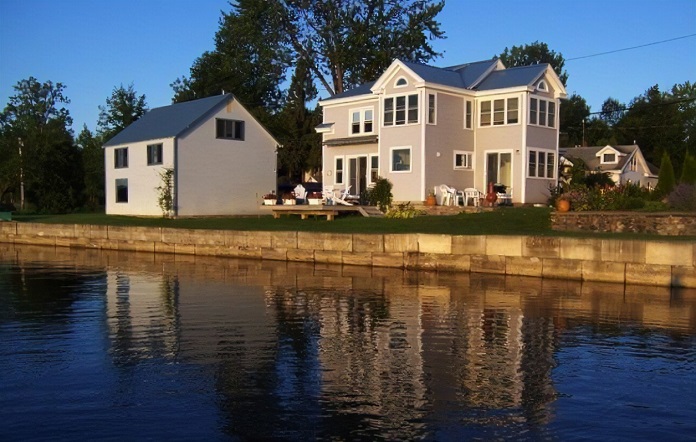 The most recent asset the couple owns, is a vacation home on Vermont's Lake Champlain Islands which they bought in 2017 for $575,000. Bernie and his wife Jane O'Meara Sanders were impressed with the North Hero community and even suggested it to friends looking for a beautiful place to stay or have dinner.
The home, which sits on a massive 1.1 acres, has a breathtaking view of Vermont, 500 feet of lakefront, and the Green Mountains, its central selling point. Moreso, the senator wanted a place that would be a gathering home for himself and his rapidly expanding family of children and grandchildren.
The beachfront residence is built cabin style and has four bedrooms, three baths, a beautiful view. It was the newest addition to the couple's collection of homes in Burlington, Vermont, and Washington.
Senator Sanders had run his progressive presidential campaign against income inequality, targeting the one percent richest Americans. Based on that, he came under intense criticism when he purchased his third home. But most of the people who criticized him failed to acknowledge that he had to sell a family lake house in Maine, which had been passed down from his wife's family, to acquire the new home.
They had previously purchased a $405,000 four-bedroom home in Chittenden County, Vermont. At this time, Sanders' net worth was nowhere near what it is now, so he took a mortgage of about $324,000 to enable them to make the purchase. Their earliest home purchase was a one-bedroom townhouse located in Washington D.C. within walking distance of the U.S. Capitol. It spaned roughly 900 square feet and went for $488,999 in 2007.
Campaign Funds Misuse Allegations
Even though Bernie Sanders' net worth was not what it is now, back in 2016, a set of blurry photographs were used to suggest that he had purchased a luxury automobile with campaign funds.
The first picture which circulated online supposedly showed Senator Sanders driving what looked like an expensive Audi R8 behind a motorcade of his campaign vehicles. It was alleged that Senator Sanders had purchased the car which was worth $172,000 at the time, with campaign donations. It was later proved that the Senator was not with the campaign team on the day the photos were taken.
A second picture that was actually real was taken from Sander's official government page and depicted the senator standing next to a Tesla electric vehicle at a charging station. The claims were later dismissed as first the photograph was only a blurry image of a man who bore a resemblance to Senator Sanders driving an expensive sports car.