Abraham Lincoln was 6 feet 4 inches (193 cm) tall and the 16th president of the United States; he served from 1861 until his assassination in 1865. The tallest of all the 45 presidents the country has had, his height remains a crucial part of the debate about the health of the former president.
How Abraham Lincoln lost his life isn't something history would easily forget, just as his health has been a subject of debate for decades. These are only some of the factors that show he was a peculiar leader of the famous North American nation. One can't relate the history of the country without paying homage to Lincoln. The late lawyer and statesman who served as the 16th president of the United States is revered for the role he played in keeping America together during the devastating American Civil War.
Often counted as one of the greatest presidents of the country, Abraham Lincoln's health was a troubled one. He was bedeviled by several health issues like malaria, smallpox, constipation, and depression. In addition to those, it has been posited that he had rare genetic diseases like multiple endocrine neoplasia type 2B and Marfan syndrome. Although it is said that his health was declining around the time he died, none of these health issues was the cause of his death. Lincoln was assassinated by John Wilkes Booth — a stage actor who began plotting to take the president's life after he witnessed him promoting voting rights for blacks.
Profile Summary of Abraham Lincoln
Full Name: Abraham Lincoln
Nicknames: The Great Emancipator, Honest Abe, The Ancient One, Uncle Abe, The Rail-Splitter
Gender: Male
Date of Birth: February 12, 1809
Died On: April 15, 1865
Ethnicity: White American of English Heritage
Nationality: American
Zodiac Sign: Aquarius
Sexual Orientation: Straight (open to debate)
Religion: Christianity
Abraham Lincoln's Wife: Mary Todd (1842 – 1865)
Abraham Lincoln's Children: Four (

Robert Todd Lincoln, William Wallace Lincoln, Tad Lincoln, and Edward Baker Lincoln)

Abraham Lincoln's Parents: Thomas Lincoln and Nancy Hanks Lincoln
Siblings: Thomas Lincoln, Jr. and Sarah Lincoln Grigsby
Abraham Lincoln's Height in Inches: 6 Feet 4 Inches
Abraham Lincoln's Height in Centimetres: 193 cm
Abraham Lincoln's Net Worth: $85,000 ($1.4 Million in Today's Dollars)
Famous for: Serving as the 16th President of the United States
The 16th President of The United States Was 6 Feet 4 Inches (193 cm) Tall
This probably isn't the case during the time of the former president but in recent history, the heights of the major candidates vying for the office of the president are often scrutinized. This is mostly because of the sentiment that the taller of the two major candidates tend to win the election. Yes, most American presidents were taller than their major opponents during elections. Be that as it may, the curiosity surrounding Abraham Lincoln's height mostly revolve around its implication to his health.
During his time (the 19th century), North Americans were the tallest in the world. But due to several factors like poor medical care and poverty, there has been a decline in the height of Americans. At the moment, the tallest people in the world are from Central Asia and Europe. So at 6 feet 4, Lincoln was a tall man when he lived and would be significantly taller than most American men if he was alive today.
At the moment, only about 14.5 percent of men in the United States stand at six feet or taller. The average height for men in the country is 5 feet 9.3 inches (176 cm).
Abraham Lincoln's Height Compared With That of Other Prominent Presidents of America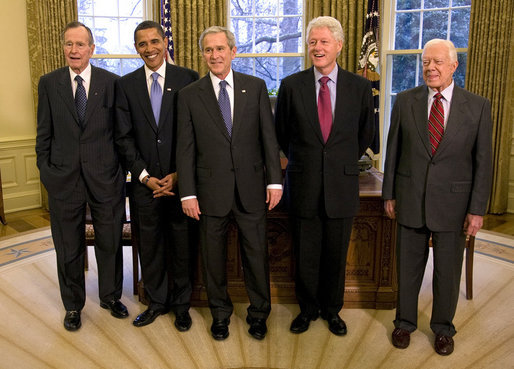 As stated earlier, Abraham Lincoln is the tallest among all the presidents the United States of America has ever had. At 6 feet 4 inches, he is slightly taller than Lyndon B. Johnson, the 36th president of the country who stood at 6 feet 3½ inches (192 cm). The third in line is the 45th president, Donald Trump, who stands at 6 feet 3 inches (191 cm).
Compared to the current president Joe Biden, Lincoln is 4½ inches taller as Biden stands at 5 feet 11½ inches (182 cm). The 4th President James Madison is the least tall of all American presidents. He was 5 feet 4 inches (163 cm) tall.
George H. W. Bush was 6 feet 2 inches (188 cm) and Barack Obama 6 feet 1½ inches (187 cm) whereas George W. Bush stands at 5 feet 11½ inches (182 cm). Bill Clinton is 6 feet 2½ inches (198 cm) and Jimmy Carter 5 feet 9½ inches (177 cm).
It Is Suspected That Lincoln Had Marfan Syndrome Because He Was Oddly Tall and Lanky
Though he had some pretty good muscle structure as a young man, Abraham Lincoln was always thin. There are some questionable claims that the former POTUS weighed over 90 kilograms in 1931, but it clashes with some reliable reports. For instance, it is said that he never weighed over 79 kilograms in his life. In addition to that, his friend David Turnham recollected that Abraham weighed about 72 kilograms in 1830 and a neighbor of his from New Salem named Camron crudely described the president thus: 'thin as a beanpole and ugly as a scarecrow'.
It has been concluded on several quarters that Abraham suffered various health issues that left him skinny, exceptionally tall, and lanky. One of the health issues linked to his physique is a genetic disease called Marfan syndrome — an inherited disorder known to affect connective tissue. This syndrome often manifests in the skeleton, heart, blood vessels, and eyes. It is said that people with Marfan syndrome are exceedingly thin and tall with long legs, arms, toes, and fingers.
From what we gathered, it was decades after the death of the former president that it emerged that he might have had the syndrome. According to various reports, the first time Lincoln was associated with the genetic disease was in 1962 when an Ohio physician noted that Marfan syndrome is an inherited disorder and pointed out that Abraham Lincoln's mother, Nancy Hanks Lincoln, was also oddly tall and lanky like the late president.
People didn't make much of this until about two years later when it was reported that a doctor in California has a patient suffering from the condition whose family background had been traced back to the 16th president. Since then, it has been debated in various quarters if the former president suffered from the condition or not. While some doctors and scientists have strongly posited that Abraham Lincoln had Marfan syndrome, others have insisted that such conclusions couldn't be reached as the president didn't have problems with his sight nor did he have a heart murmur which are the most prominent symptoms of the syndrome.
A DNA Test Suggested He Had MEN 2B Which Might Have Also Influenced His Height
It has been over a century and a half since Abraham Lincoln passed but the mystery surrounding his health and the curiosity it drives persists. It is this curiosity that inspired a professor at the University of North Carolina School of Medicine, Dr. John Sotos, and Dr. Charis Eng of the Cleveland Clinic to examine the DNA of the former president. Sotos and Eng's goal was to check if the DNA of Lincoln has traces of multiple endocrine neoplasia type 2B (MEN 2B), a genetic disease that Eng had helped discover. It was a quest that took the doctors back to the night the president was assassinated by John Wilkes Booth in April 1865.
As the story goes, it was Good Friday and the president was attending a play at Ford's Theatre located in Washington D.C. Unbeknown to him, a stage actor who was a Confederate sympathizer and unhappy with the recent abolition of slavery in the United States had finalized plans on how to murder the president. A member of the prominent Booth theatrical family that ruled the 19th-century, John was also angered that President Lincoln was promoting voting rights for blacks. When he found out that Lincoln was going to attend the play at Ford's Theatre, he went to the venue of the play to carry out his act.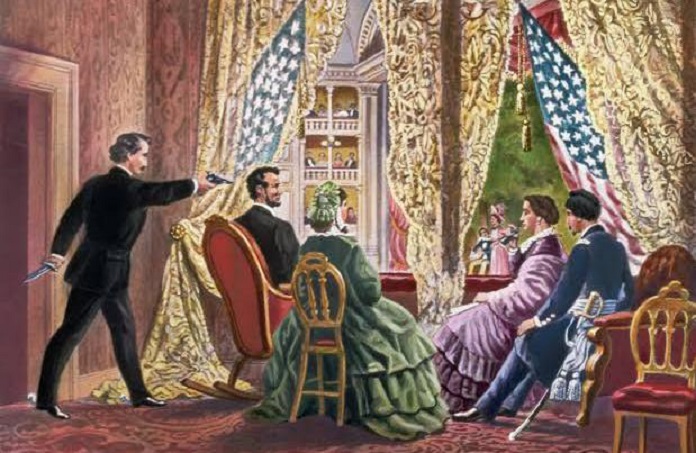 Booth crept up from behind and fired at the back of Abraham Lincoln's head. Lincoln died some hours later on April 15, 1865, after staying in a coma for about 9 hours. Booth was eventually caught and killed after refusing to surrender but that's a story for another day. To get their DNA sample, Sotos got hold of privately held Lincoln artifacts called "blood relics". One of the items thereof was a dress reportedly worn by an actress named Laura Keene the night Abraham Lincoln was gruesomely murdered. She was one of those who were performing at Ford's Theatre where John shot Lincoln.
As the story goes, Keene rushed to the president's aid after he was shot and her dress soaked up his blood. Sotos sent a remnant of this dress to Eng's lab where the doctor and her team analyzed the sample and reportedly found elements of the gene mutation associated with MEN 2B. Although Eng and her team didn't find enough evidence to conclude that Abraham Lincoln had the rare genetic disease, they submitted that they found mutations which they classified as minor contributors to MEN 2B. The disease is known to cause multiple tumors on the endocrine glands, eyes, and mouth. And people living with it tend to be tall and lanky with protruding lips and elongated faces.
Abraham Lincoln Battled Other Health Problems That Left Him Ungracefully Thin
In addition to the foregoing, the 16th president of the United States is known to have suffered several other health challenges that ultimately left him skinny. This and the fact that he was 6 feet 4 inches tall, gave him an odd physique, making it seem as though he was abnormally tall. Born on February 12, 1809, Abraham Lincoln grew up battling different health challenges. He, however, survived them all and managed to grow up into an adult. In 1818, when Lincoln was just 9 years old, he got kicked in the head by a horse during an accident and this sent him into a 24-hour bout of unconsciousness. During this time, there were fears that he might die. However, he survived the incident.
Lincoln is also reported to have battled with malaria on more than one occasion. At about the age of 21 in 1830, he went down with malaria and had to be revived back to health. This first case was not so serious, however, his second experience in 1835 was severe. This time, he had to be moved to a neighbor's house to be treated. Eventually, he survived. That same year, Lincoln also battled Syphilis, a bacterial infection usually spread by sexual contact. The veracity of this story is also often debated today. Nonetheless, it is on record that William Herndon, one of Lincoln's close friends who was also his biographer and law partner, insisted that the former president had Syphilis. According to Herndon, Lincoln told him about the infection.
That's not all; in 1863 when Lincoln was already the president of the United States, he contracted smallpox. The disease had a serious effect on the former president. According to reports, it greatly affected his White House routine and also limited the number of advisors he could meet with because smallpox is infectious. It is said that his valet, William H. Johnson contracted the disease while caring for Lincoln and eventually died from it. However, Lincoln survived. One of the most discussed aspects of Abraham Lincoln's health was his mental state of mind. Some have opined that the former president was insane, but does this hold water?
Our investigation shows that Abraham Lincoln never suffered bouts of insanity; however, he suffered bouts of clinical depression throughout his life. He was melancholy and moody many times. This may have been caused by the many challenges he faced, including tragedies like the loss of Ann Rutledge, his first love. He also suffered depression whenever he got betrayed by people he trusted, especially because he was too trusting. To manage his depression, some reports have claimed that Abraham took some blue mass pills and also tried to delve into humor.
Key Takeaways
Abraham Lincoln was the 16th president of the United States and he was 6 feet 4 inches (193 cm) tall.
He is the tallest president American has ever had whereas James Madison at 5 feet 4 inches (163 cm) is the least tall.
Lincoln's height is why several doctors and scientists suspect he had Marfan syndrome.
His tall and lanky nature has also been associated with the MEN 2B genetic disease.
The 16th president suffered various health challenges that possibly contributed to his skinny physique.