It is a known fact that a lot has changed in the modeling industry in the last few years. If you've been in touch with the industry, you would agree that modeling has shifted from what it used to be, as many bold and beautiful women are beginning to embrace their bodies for good and taking over magazine covers and runway shows as well. A perfect model used to be perceived as someone who is tall, skinny, and flawless but since most women began redefining these standards, more people are beginning to change their perception about what a desirable body type should be, giving birth to the increase in the popularity of plus-size models.
That said, plus-size models are getting the appreciation they deserve, especially because they are gradually beginning to take their place not only on magazine covers and runway shows but also in music, TV, and film. Here is our list of 15 plus-size models who are stunningly beautiful and have been doing their fair share in redefining the face of the modeling industry.
Popular Plus-Size Models Who Are Stunning To Behold
1. Ashley Graham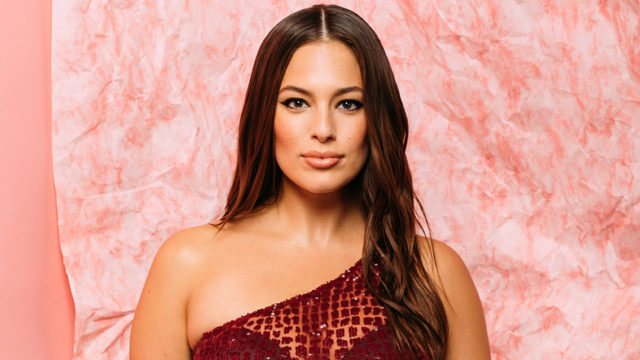 Ashley Graham seems like the perfect name to start this list with because she is arguably the most famous plus-size model in the world, having graced the cover of Sports Illustrated's Swimsuit Edition in 2016. As you already know, she was the first plus-size model to appear on Sports Illustrated, a magazine famed for featuring normal-sized models.
On top of this, Graham is a designer of her own swimsuit, lingerie, and clothing line and has also worked with Cosmopolitan, British Vogue, Harper's Bazaar, Vogue, Elle, and many other elite brands. In 2016, she was named as part of the 25 Most Intriguing People in the world and was also featured in Vogue's 30 Under 30 list. Being a phenomenal body image activist, she has been in the spotlight for making a difference with her positive body movements and publications. She is the author of the book: What Confidence, Beauty, And Power Really Look Like.
2. Jennie Runk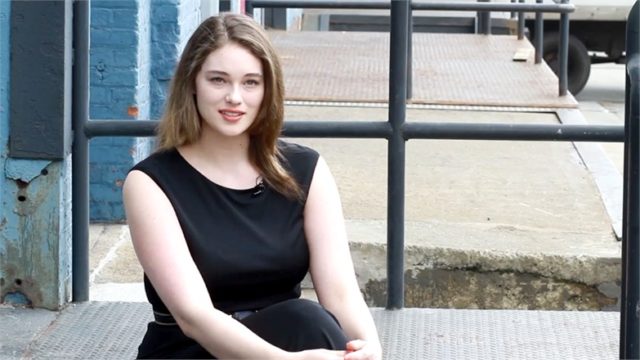 Jennie Runk became popular in the modeling industry after she featured in Vogue's 2005 Shape issue, but it wasn't until her stint at H&M's Summer campaign in 2013 that she really gained international attention and made everyone forget she was not a straight-size model. Following extensive coverage of the campaign in the media and H&M's US website, Runk's prominence doubled, leading her to write a piece on shape diversity in modeling for BBC. The article, to date, remains a huge inspiration to many women struggling to embrace their bodies.
Runk was discovered in 2003 but she became a full-time model in the year 2011. She has appeared on Seventeen, Glamour (twice), and has also done some projects with other notable plus-size models such as Lizzie Miller, Crystal Renn, and Ashley Graham. The New York-based plus-size fashion model has as well, done many jobs for many plus-size retailers, including walking in several runway shows by the Italian fashion house, Elena Miro.
3. Chloe Marshall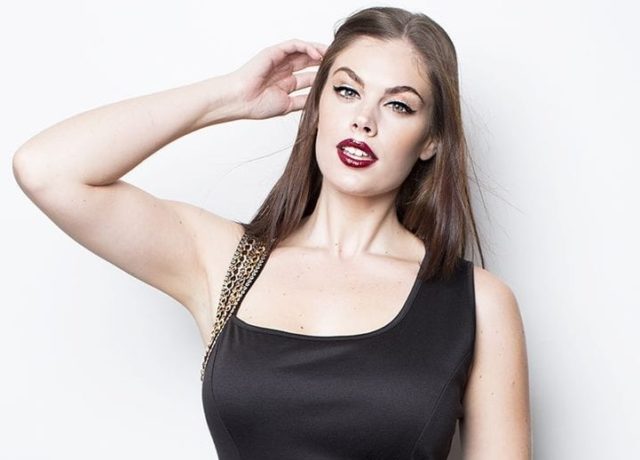 Chloe Marshall became a model after she was inspired to challenge the stereotype that plus-size models can't make it to the Miss England finals. Her dream came true when she won Miss Surrey in 2008, becoming the first plus-size model to reach the finals for Miss England Tiara. Her victory boosted the confidence of many curvy girls and inspired others to embrace body diversity in the modeling world.
Marshall made our list of famous plus-size models because she has played influential roles in redefining societal standards of modeling. The blue-eyed English plus-size model has been featured in Lane Bryant, Plus Model Magazine, and Macy's and Torrid.
4. Hunter McGrady
Hunter McGrady was born into a family with a long history of modeling. Her grandmother, mom, and aunt were all models. Her older sister, Michaela McGrady, is also a model. Hunter herself started out at the age of 16 with the intention of becoming a straight-size model but switched to plus-sized modeling at the age of 19. Today, she is a body positivity advocate who has featured in a number of magazines and for several fashion brands. In 2017, the size 16 model graced Sports Illustrated's Swimsuit Edition and was later inspired to create her own curvy swimsuit line.
5. Danika Brysha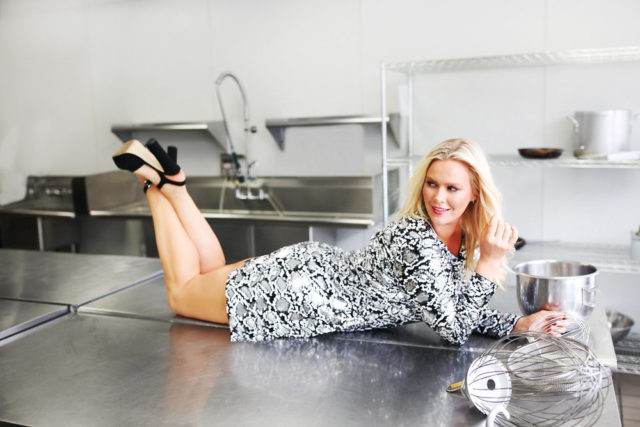 Any plus-size conversation without a mention of Danika Brysha would be incomplete. She is a curvy hottie who has done many projects for clothing brands like Kohls, Target, Forever 21, and many others. In addition to her modeling career, she has a YouTube channel where she shares interviews, clean eating tips, and other lifestyle videos with her fans. The plus-size model is also the CEO and founder of Model Meals, a fast-growing healthy meal delivery service.
6. Tara Lynn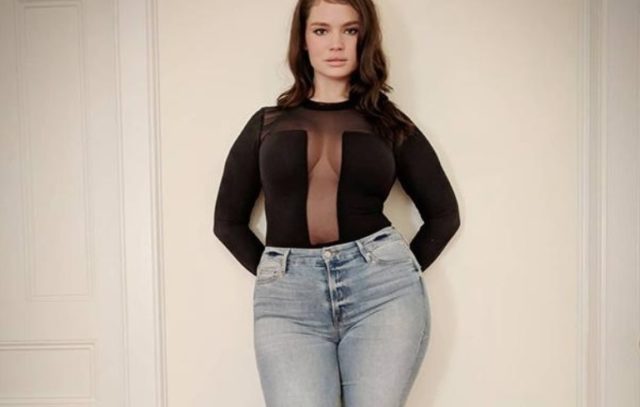 Tara Lynn is a lingerie model who models plus-size clothing. She earned her big break after featuring in Elle and V fashion shoots. She has also graced the cover of Time magazine (2010), Elle-Québec, Vogue Italia (2011), Glamour, as well as various issues of Lucky Fall Jeans' promotional magazine. Her resume covers advertisement stints with a gig for H&M being the most notable. A 2019 Sports Illustrated Swimsuit rookie, the beautiful plus-size model is well-loved for encouraging size-inclusive women to embrace their natural bodies.
7. Hayley Hasselhoff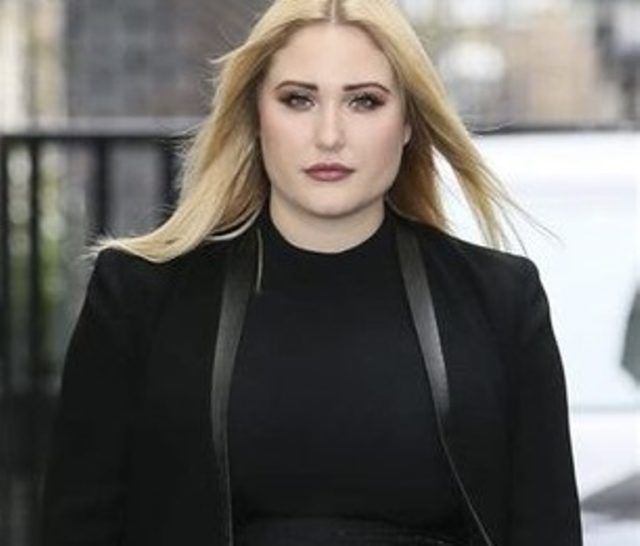 While growing up, Haley was bullied for being an overweight kid but now, she seems to be having the last laugh, as she is today one of the famous plus-size models in the industry as well as the CEO of her own plus-size collection. She began modeling as a plus-size model in 2007. Over the course of her career, she banded together with modeling agencies such as Wilhelmina Models and Ford Models and has graced several modeling shows such as the British Plus Size Fashion Week (2014). Hasselhoff was once named the ambassador for Pulp Fashion Week in Paris. She is very beautiful and famous for helping to reshape a whole lot of things in the industry. The blonde beauty was born Hayley Amber Hasselhoff on 26th August 1992, in Los Angeles, California, U.S.
8. Candice Huffine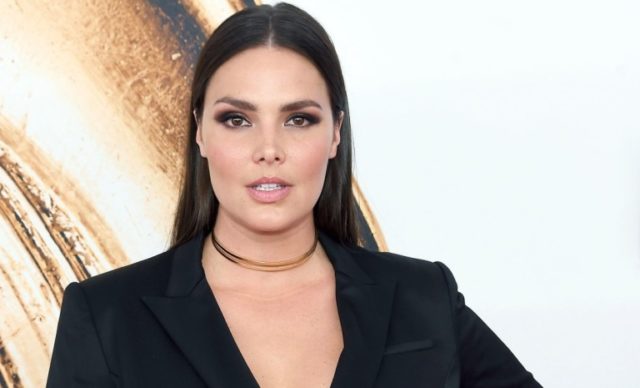 Supermodel, Instagram influencer, and beauty queen, Candice Huffine is a plus-size model who often expresses her body positivity to the world. She kicked off her career by competing in pageants across Maryland before later getting her breakthrough when she appeared on Vogue Italia's plus-size spread. Since then, she has done several jobs for high-profile brands such as V Magazine, CR Fashion Book, i-D, Vogue, Glamour, and many others. Candice has also graced the iconic Pirelli Calendar, which has hosted entertainment A-listers such as Cindy Crawford, Naomi Campell, and Kate Moss.
9. Precious Lee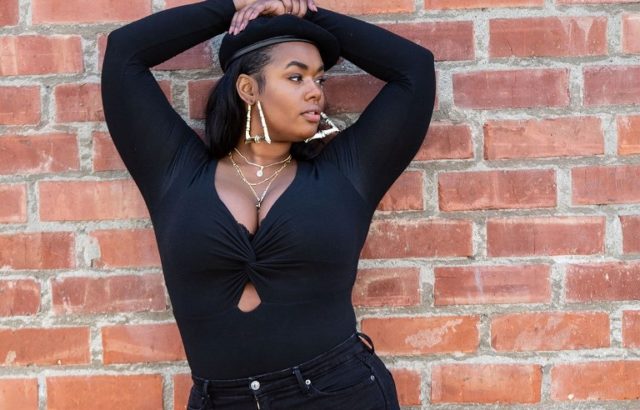 Unarguably one of the famous plus-size models in the world right now, Lee's modeling career is quite a remarkable one. She is not just a plus-size model but also a body activist who campaigns for appropriate representation of size, gender, and race in fashion. The beautiful soul is one who strongly believes in encouraging young women to go for a healthy body image. Lee holds the record as the first black plus-size model to appear on the pages of Sports Illustrated and American Vogue. In addition to modeling for other elite lines like Target, Glamour, Lane Bryant, and Saks Fifth Avenue, she stands as the face of Lane Byrant's body-positive campaigns – This Body and #IAmNoAngel. Lee has worked with fellow plus-size model Ashley Graham in 2016 during Christian Siriano runway collection unveiling.
10. Robyn Lawley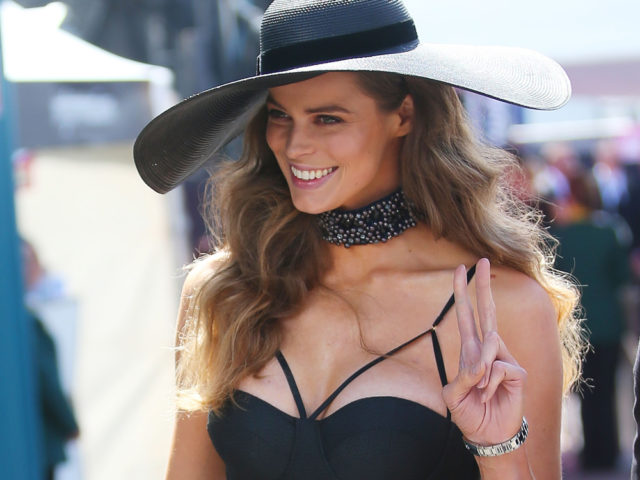 Robyn Lawley is a plus-size model remarkable for modeling for top-notch brands like Ralph Lauren, Elle, Marie Claire, Vogue, and H&M. The beauty stands out as the first Australian non-straight size model to feature on the cover of Australian Vogue and Australian Cosmopolitan. The fashion model has worked with notable agencies such as Milk Management (London), Muse Management (New York), Why Not Model Management (Milan), MIKAs (Stockholm), New Madison (Paris), and Francina Models (Barcelona). She has also done several advertisement campaigns for popular plus-size houses including but not limited to Persona Collezioni, Lane Bryant, Evans, and Marina Rinaldi. Being a phenomenal entrepreneur, she has her own swimwear line which she launched in August 2013. Robyn designs her products in collaboration with Bond-Eye Swimwear.
In June 2013, Robyn was honored with the Model of the Year award at the Full Figured Fashion Week while her name was published for Sydney Magazine's Top 100 Most Influential People of the year award in the year 2011, making her one of the famous plus-size models of this generation.
11. Tess Holliday
Despite an early setback to launching her plus-size modeling career, Tess Holliday has been able to achieve her dream. While she was in fifth grade, she was bullied for her weight and pale skin. Around this time, she attempted to launch a modeling career when she auditioned at a casting call for plus models. Tess was declined as she was told that she was too short and big.
Years later, in 2011 to be precise, after building her confidence and landing gigs as a make-up artist, head make-up artist, hairstylist, and creative director at fashion shows, she became a professional model. This happened when she was accepted by the House of Dreams Model Search and was chosen to be the face of the documentary television series, Heavy. Her role saw her appear in an advert that ran nationwide and on billboards across the country. Since then, Tess Holiday has landed various modeling gigs and appeared in a variety of magazines, including Vogue Italia, Marie Claire UK, Nylon magazine, etc. She has also done some work as an activist, promoting body positivity and advocating that people eat as much and whatever they want without suffering from social ostracism.
12. Nyome Nicholas-Williams
One of the more recent plus-size models to rise to fame is Nyome Nicholas-Williams. The British woman of Dominican and Jamaican heritage became famous in 2020 after Instagram censored her photos. She had posted a nude photograph of herself with her arm covering her bare breast. The image was removed by the platform for violating its nudity policy. Nyome, who has worked on campaigns for Adidas, Boots, and Dove, was outraged by the action and began the hashtag #IWantToSeeNyome. She complained about Instagram's double standards, seeing that photos of naked skinny white women are not removed from the social media site. After the movement gained traction, Instagram reinstated the photo and apologized. Thanks to the fame the plus-size model got from the debacle, she has been able to move on to bigger things.
13. Paloma Elsesser
Internationally renowned make-up artist, Pat McGrath, helped to bring Paloma Elsesser to the limelight after she chose the plus-size model to be the face of her beauty line launch. The American lady subsequently became famous and has been able to land numerous other gigs. She has walked for designers like Fendi and Salvatore Ferragamo; fronted campaigns for Coach, Glossier, and Nike; and modeled for Fenty Beauty, Proenza Schouler, Mercedes-Benz, etc. Using her fame, Paloma has in recent times become an outspoken advocate for inclusion within the fashion industry. She tries to challenge traditional beauty standards and advocates for the creation of bigger sizes. After being cast as one of the new faces of Victoria's Secrets #TheVSCollective, she urged the brand to extend its sizing up to a 5XL.
14. Barbie Ferreira
Barbie Ferreira is one of the few plus-size models who have been able to launch an acting career after she achieved fame modeling. The American of Brazilian heritage shot to fame as a teenager after she sent modeling photos to an American Apparel open casting call and was selected. At 19, Time magazine named her on its 30 Most Influential Teens list of 2016. She has since gotten to model for brands like Aerie, H&M, Target, Forever 21, Adidas, Asos, etc. Her acting credits are in projects like Divorce (2018), Euphoria (2019-present), Unpregnant (2020), and Nope (2022).
15. Nadia Aboulhosn
Much more than just a plus-size model, Nadia Aboulhosn is a popular blogger and clothing designer. The Lebanese American got her first break when she was featured in the curve section of Seventeen Magazine. She later rose to fame after winning American Apparel's model search. Nadia went on to model for Addition Elle's lingerie campaign and has been featured in Vogue Italia, Complex Magazine, Refinery29, Seventeen Magazine, Teen Vogue, American Apparel, and BuzzFeed.