Anthony Anderson has had more of a successful career than many would have expected of him. Congratulations to him for beating expectations. The African American is a successful actor, game show host, writer and comedian. He is presently known for his work as the lead character in the television series Black-ish, where he also serves as an executive producer. Prior to landing his critically acclaimed role on the series, he previously starred in All About the Andersons, a sitcom which aired from 2003 till 2004. He also starred in the fifth and final season of The Bernie Mac Show.
Though he is known for his comedic chops, he has also taken on some dramatic roles in several television shows including The Shield, K-Ville and Law & Order. Besides TV shows, he has also appeared in a number of feature films including Romeo Must Die, Me, Myself & Irene, Agent Cody Banks 2: Destination London, Transformers, Scream 4, Kangaroo Jack and The Departed.
Expanding his résumé, he is also a frequent judge on Iron Chef America which airs on the Food Network. Besides being a guest panelist for different game shows, he is also currently the host of, To Tell the Truth, a game show on ABC Network.
Anthony Anderson Early Life, Mom, Family
Anthony Anderson was born on the 15th of August, 1970. His mother, Doris, was an actress and telephone operator while his stepfather, Sterling Bowman, was an Arkansas native who relocated to California to work in the steel mill industry. However, his stepfather later succeeded in opening a chain of clothing stores. Anthony also has a halfbrother – Derrick Bowman.
Anthony got his start in the entertainment industry through stand up comedy. However, he has mentioned that his first attempt at it was a disaster. Even though he didn't do so well his first time on the stage, he persevered and was encouraged by Guy Torry (a fellow actor and comedian) to continue trying stand up and working on his performance. Anthony would later star with Guy Torry in the film Life.
Anthony was a member of the Hollywood High School Performing Arts Magnet's Class of 1988. He is also an alumnus of the historically black university, Howard University.
Read Also: Martin Freeman Wife, Age, Height, Net Worth, Divorce and Children
Anthony Anderson Wife, Divorce, Kids
Anthony Anderson began dating Alvina Stewart while they were still in High School. The pair got married in 1995. They have two children together, a girl and a boy, Kyra (who was born in 1996) and Nathan. Unfortunately, after two decades of marriage, Alvina filed for divorce in 2015, after separating in 2014. She asked for spousal support and also offered Anderson visitation rights to see the children.
In a positive turn of events, Alvina filed to have the divorce dismissed. Later the same month, they made their first appearance together since their separation.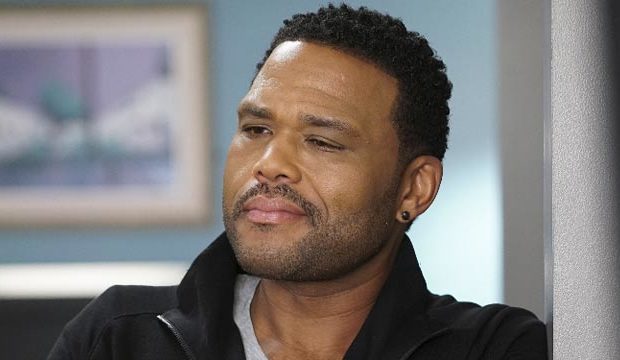 Weight Loss
After being diagnosed with Diabetes in 2002, he began to make lifestyle changes involving his diet and exercise. He began eating healthy foods and going to the gym. He took to running on the treadmill, biking, golfing and playing basketball.
Maintaining a healthy diet was also a struggle for him but in 2014, he decided to be more serious about his eating habits by going on a mostly plant-based diet. Since 2014, he has put in the effort to stick to this diet even while on set, he makes sure to favour fruits, vegetables and nuts over the crafts table.
All these modifications to his lifestyle and increase in exercise all contributed to his very impressive and noticeable weight loss.
Net Worth
Anthony Anderson currently has a net worth of $18 million dollars as a result of his years in the industry.
From 1999, he has been in many successful movies and television shows which undoubtedly contributed to his current net worth. Some of the movies he's been in include Big Momma's House, Barbershop, Hoodwinked, Ferdinand, Grudge Match, The Back-Up Plan, The Big Year, NYPD Blue, Harold & Kumar Go To White Castle, Samantha Who, Shameless, Raising Hope and Grown-ish. With a résumé this impressive, his net worth is certainly well deserved.
See Also: Daniel Kaluuya Bio, Award & Nominations, Girlfriend, Age, Height, Net Worth
Anthony Anderson Height, Weight & Other Facts
Full Name: Anthony Anderson
Profession: Actor, Director, Producer
Height: 5 ft 10 in or 178 cm
Weight: 122.5 kg or 270 lbs
Race: Black
Nationality: American
Date of Birth: 15 August 1970
Place of Birth: Compton, California
Marital status: Married
Astrological sign: Leo
Net Worth:  $18 Million