When we think of some of the most brilliant people in the world, our minds automatically go to scientists, doctors, tech experts, professors, and the likes. While this is well and good, we can say that these classes of persons are not the sole repository of intelligence as you find many intelligent people scattered across several spheres of life, including in Hollywood. It may surprise you to know that despite all the shenanigans, Tinseltown is populated by some brilliant individuals with high IQs that bother on genius levels. Some of the stars attended Ivy League colleges and penned research articles, while others even belong to the coveted high IQ society known as Mensa Society. Some are also multilingual or skilled at several instruments, a pointer to how intelligent they are.
Hollywood Celebrities With The Highest Genius IQ's
30. Jordana Brewster – IQ 130
Fans of the Fast and Furious franchise will recognize this raven-haired beauty as the kickass driver, Mia Toretto, in the popular series. What they may not know however is that their beloved Mia obtained a degree in English from the prestigious Yale University and has an IQ as high as 130. The said degree was obtained whilst Jordana Brewster was already acting, a testament to her brainpower.
29. Jodie Foster – IQ 132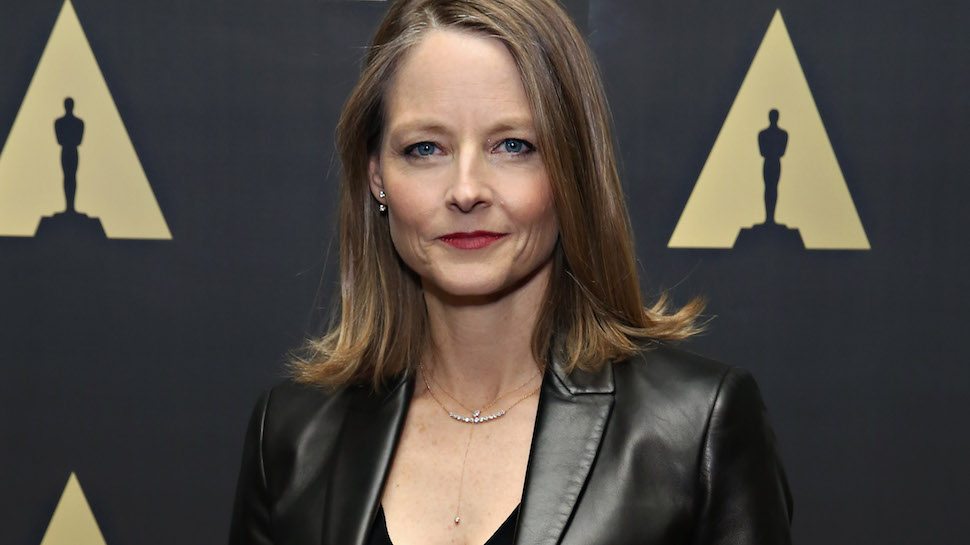 It comes as no surprise to learn that Jodie Foster is one of the Hollywood celebrities with incredibly high IQs. As a 14-year-old girl, she brilliantly executed the role of a child prostitute so much so that she gained an Oscar nomination. She would continue in like manner for her career and is now regarded as one of the best actresses ever
28. Kara Hayward – IQ 132+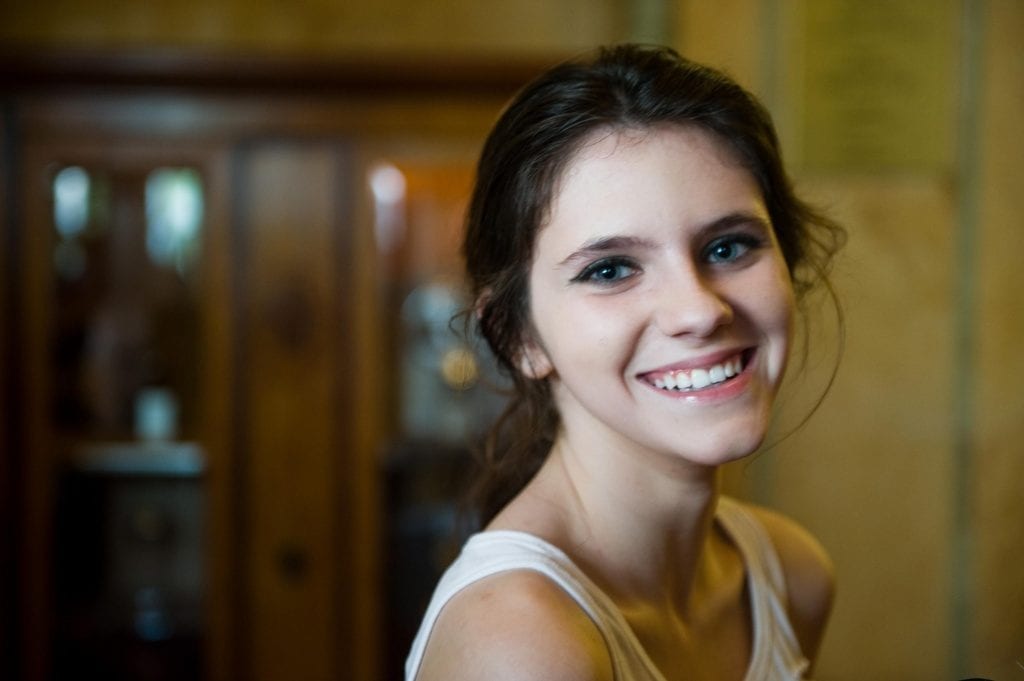 Hayward's exact IQ is not known but we can surmise that it must be at least 132. The Massachusetts native has been a member of the prestigious Mensa Society since she was aged 9 and as is common knowledge, you must have at least an IQ of 132 before you can be asked to join.
27. Michael Muhney – IQ 132+
Just like Hayward, Muhney's exact IQ has not been disclosed but we do know that he is also a member of Mensa meaning that his IQ must be at least 132. The soap opera star holds a BFA from DePaul University. He speaks German and English fluently and is also proficient in the use of American Sign Language. Need we say more? Didn't think so.
26. Ashley Rickards – IQ 132+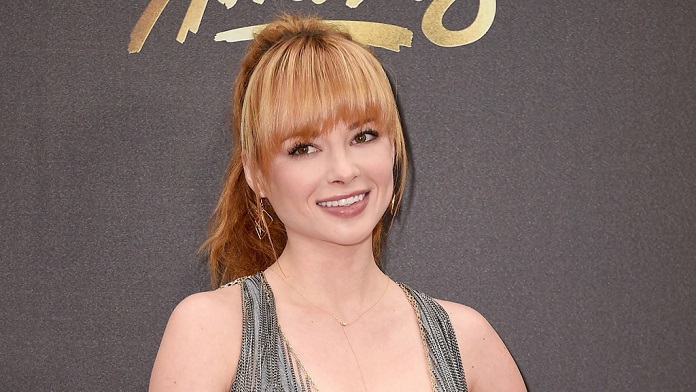 On TV, Ashley Rickards is popular for her role as the troubled young girl in the CW drama series, One Tree Hill. In real life, she finished high school three years early and was smart enough to get into Mensa society as well. She could have gone all the way to college had she chosen that part but her love for acting won instead.
25. Arnold  Schwarzenegger – IQ 135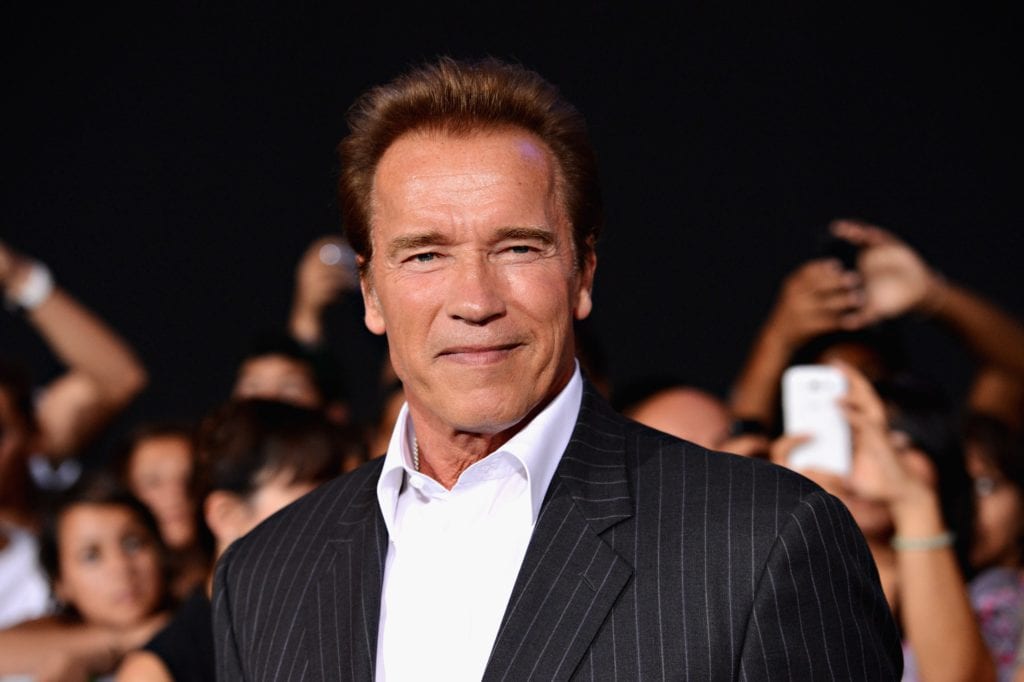 Despite boasting of a high IQ, it seems that Arnold Schwarzenegger couldn't be bothered to exert himself in his studies as he was reportedly an average student during his school days. He was more interested in physical exercises and gaming and this marked his entrance into bodybuilding and modeling, both of which would lead him to a career in Hollywood.
24. John Legend – IQ 135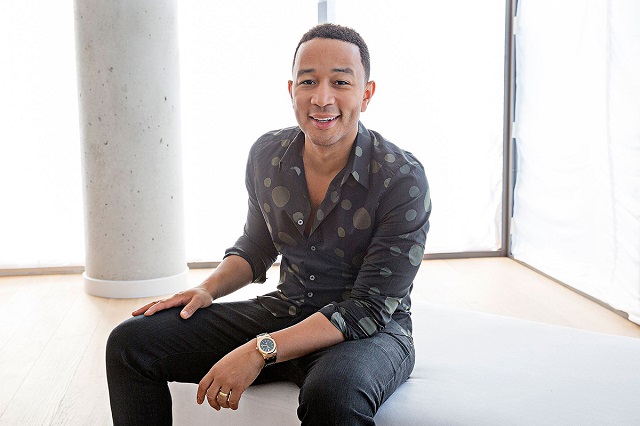 Gifted both academically and artistically, John Legend skipped two grades as a child and graduated as salutatorian of his class at the age of 16. He won a black history month essay organized by McDonald's and received a scholarship to attend Georgetown University and Morehouse University. He also got a place at Harvard but ultimately attended the University of Pennsylvania where he graduated Magna Cum Laude.
23. Emma Watson – IQ 138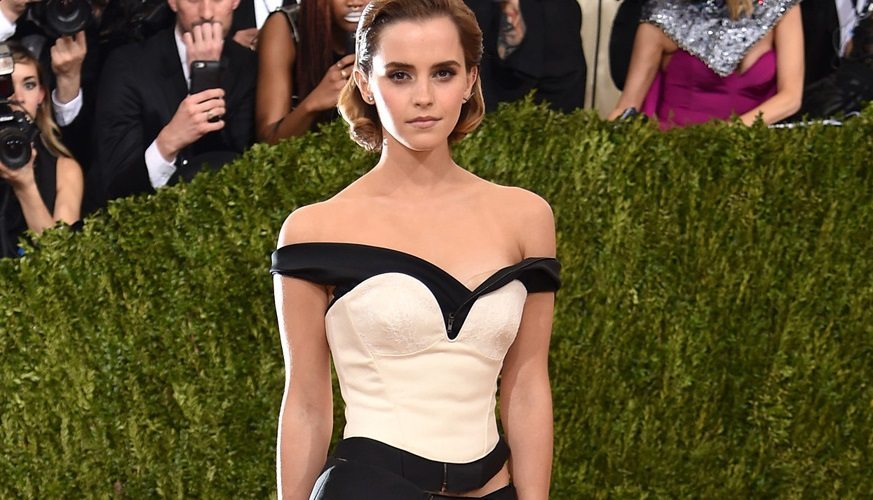 Art sometimes imitates life and this is the case with Emma Watson. Most famous for portraying the quick-witted and brilliant Hermione Granger in the Harry Potter series, Watson made As in all ten of her GCSE subjects in 2006. She repeated a similar feat in her AS levels exams, comprising of three subjects, and went on to obtain a degree in English Literature from Brown University.
22. Goldie Hawn – IQ 140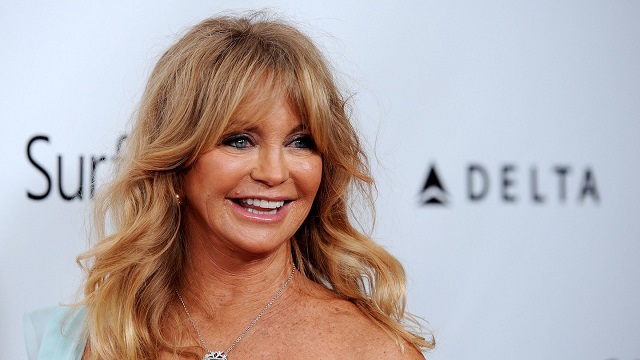 Goldie Hawn rose to fame playing a series of dumb blonde roles in the 60s and 70s. She subsequently went on to prove that she was anything but that by giving an Academy Award and Golden Globe award-winning performance in the 1969 film, Cactus Flower. A glowing career would follow in which she would rise to become one of the most bankable stars of her time.
21. Geena Davis – IQ 140
This card-carrying Mensa member has featured in several acclaimed films over the years, including the iconic Thelma and Louise, and has an Academy Award and a Golden Globe Award to her credit. Davis is also skilled in archery and narrowly missed out on Olympic qualification for the 2000 Summer Olympics.
20. Natalie Portman – IQ 140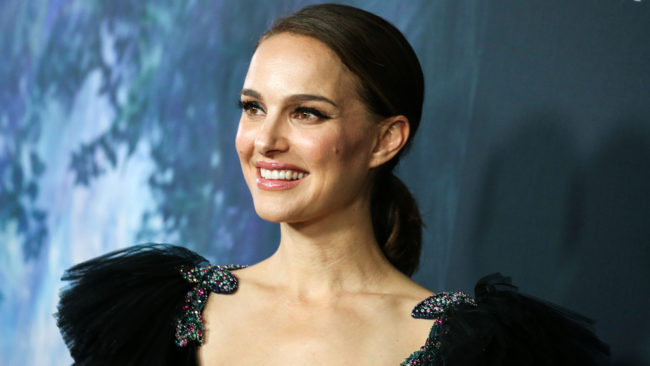 Natalie Portman may have gotten into acting quite early but she was insistent that it won't derail her academics. Thankfully, she had the brains and she completed a degree at Harvard. She has also pursued graduate studies at the Hebrew University of Jerusalem and has lectured on the topic of counter-terrorism at Columbia University. Portman also speaks a total of five languages, namely Spanish, French, Japanese, Hebrew, and English.
19. Madonna – IQ 140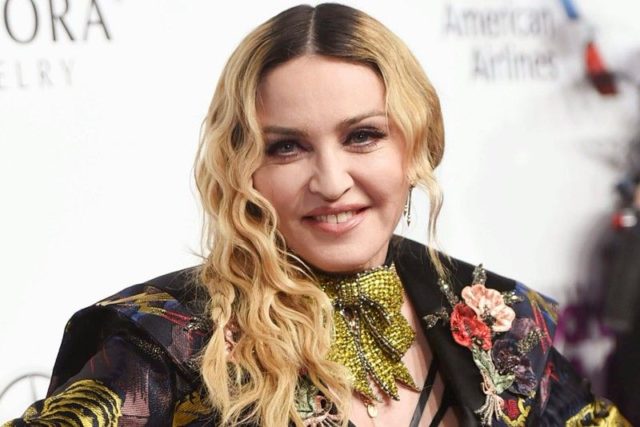 As a child growing up in Michigan, Madonna maintained a high grade point average all throughout middle school. Despite being quite rebellious in her character, it did not affect her studies and so, she remained a straight-A student all throughout high school. Her brilliance would later fetch her dance scholarship to college but she dropped out along the way.
18. Shakira – IQ 140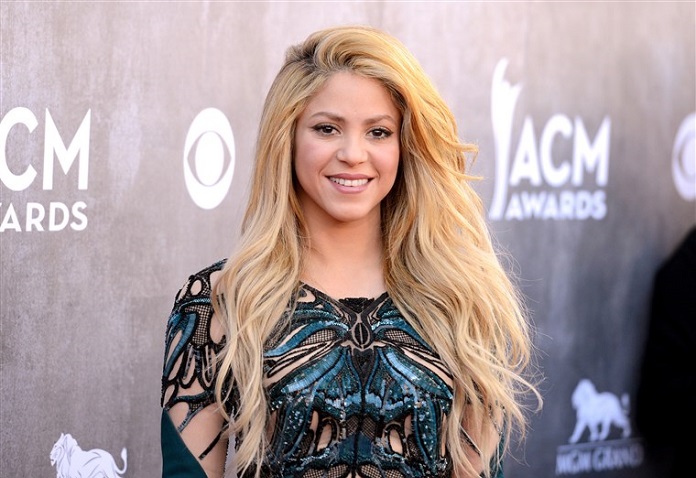 Shakira doesn't just have one of the most malleable hips in the world but is also a genius. The Colombian bombshell has an IQ that is as high as 140 which means that she is not just intelligent but reaches genius levels. That genius-level may perhaps explain why the singer is fluent in as many as four languages, including Italian and Portuguese.
17. Steve Martin – IQ 142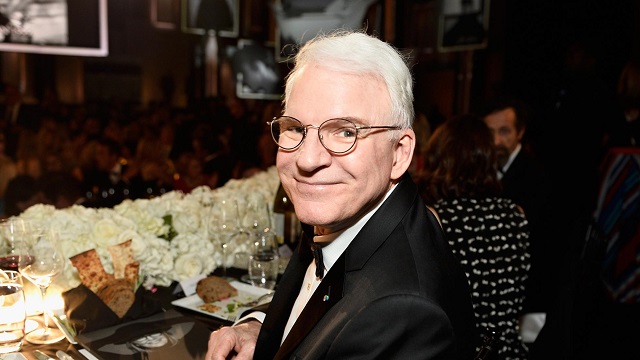 Steve Martin is one of the best-known comedians and actors in Hollywood today but he could have become a philosophy professor as he really enjoyed the subject in college. According to him, non-sequiturs really appealed to him and this made him consider furthering his studies in that area. He did not do so but often spoofs that time of his life in his comedy routines.
16. David Duchovny – IQ 147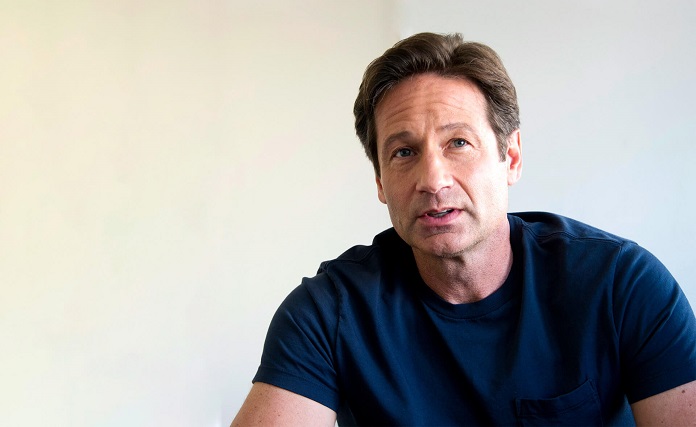 How many Hollywood stars do you know that attended not one but two Ivy League colleges? Well, David Duchovny is one of them. The X-files star got his bachelor's degree from Princeton University before going to obtain his master's from the prestigious Yale University. Beyond this, he is a published author and has not less than four books to his credit.
15. Sharon Stone – IQ 148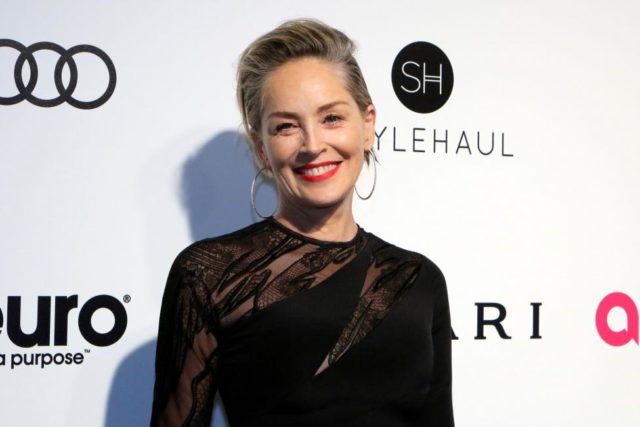 Who would have believed that this iconic actress and sex symbol was once a nerdy ugly duckling (her words not ours)? While growing up in Pennsylvania, Sharon Stone was quite studious and snagged a scholarship to Edinboro University in her home state at just age 15. She spent some time in college but dropped out to pursue showbiz. The Basic Instinct star would later return and complete her degree in 2016.
14. Mayim Bialik – IQ 150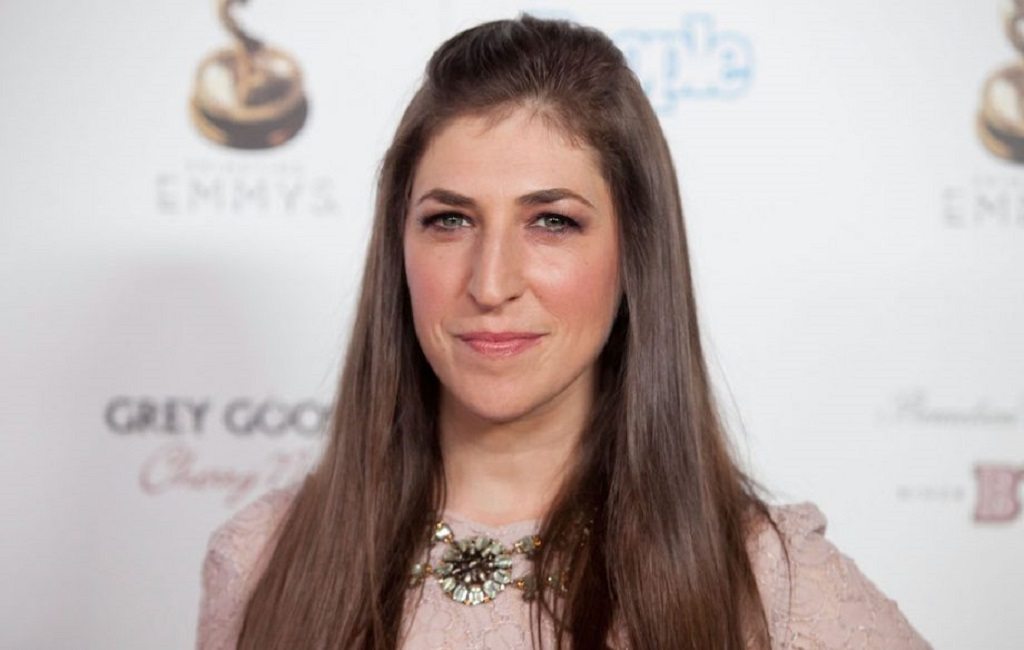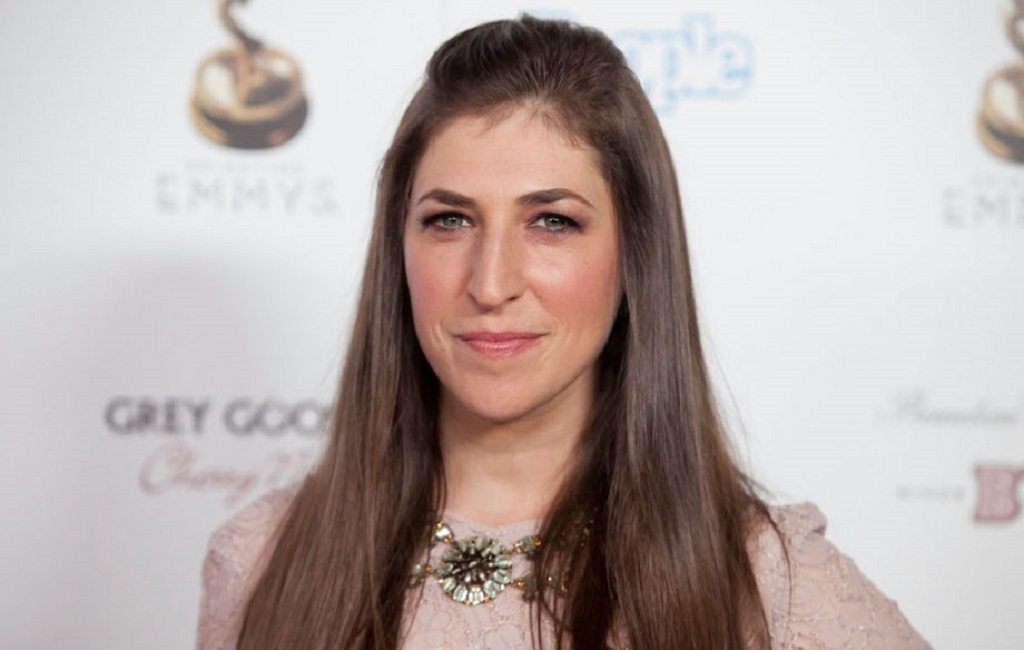 The Big Bang Theory star remains committed to encouraging more female scientists and she is not only talking the talk but is also walking the walk. Bialik holds a Ph.D. in neuroscience, much like her Big Bang character. She has also authored two bestselling science books and speaks multiple languages. She is also skilled at music and plays the piano, trumpet, and guitar.
13. Nolan Gould – IQ 150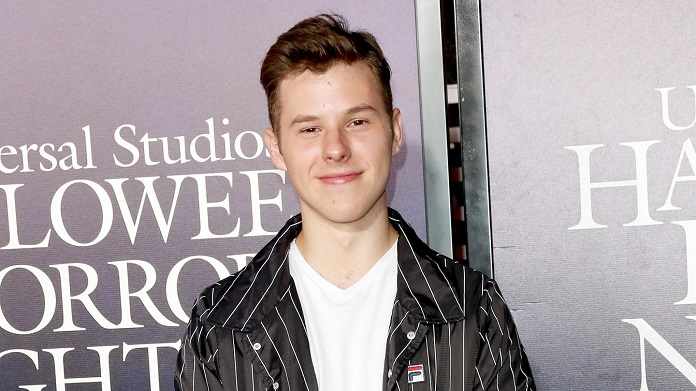 Gould's incredibly high IQ saw him accelerate about four classes while in school and he was able to finish his high school studies at the age of 13. It also saw him get accepted into the Mensa society but any plans of going to college were scuttled by a career that took off when he was quite young. The Modern Family star has, however, revealed that he intends to complete college someday.
12. Kate Beckinsale – IQ 152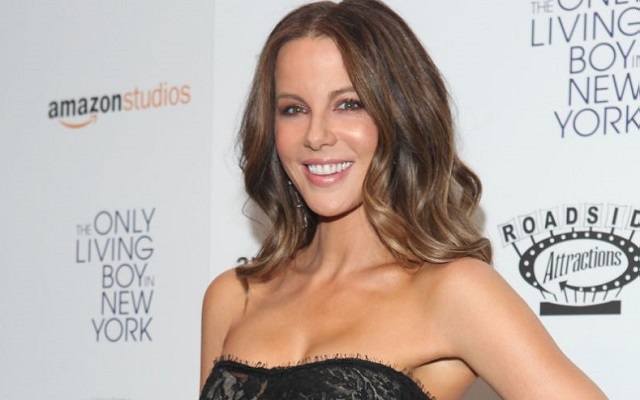 Beckinsale has been described as whip clever and the facts in support are there for all to see. The English actress won two WH Smith Young Writers Awards for her poetry and fiction as a teen. She later studied French and English literature at the New College, Oxford, and was also active with the Oxford University Dramatic Society.
11. Cindy Crawford – IQ 154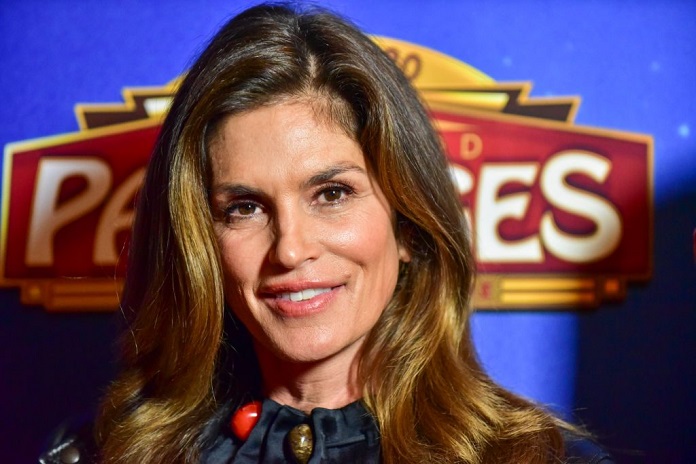 Prior to becoming a well-known supermodel whose face would cover nearly every major fashion mag in the world, Cindy Crawford stood out in her local high school so much so that she was named the valedictorian of her graduating class. She also received a scholarship to study chemical engineering at Northwestern University but later dropped out to pursue a career as a professional model.
10. Aisha Tyler – IQ 154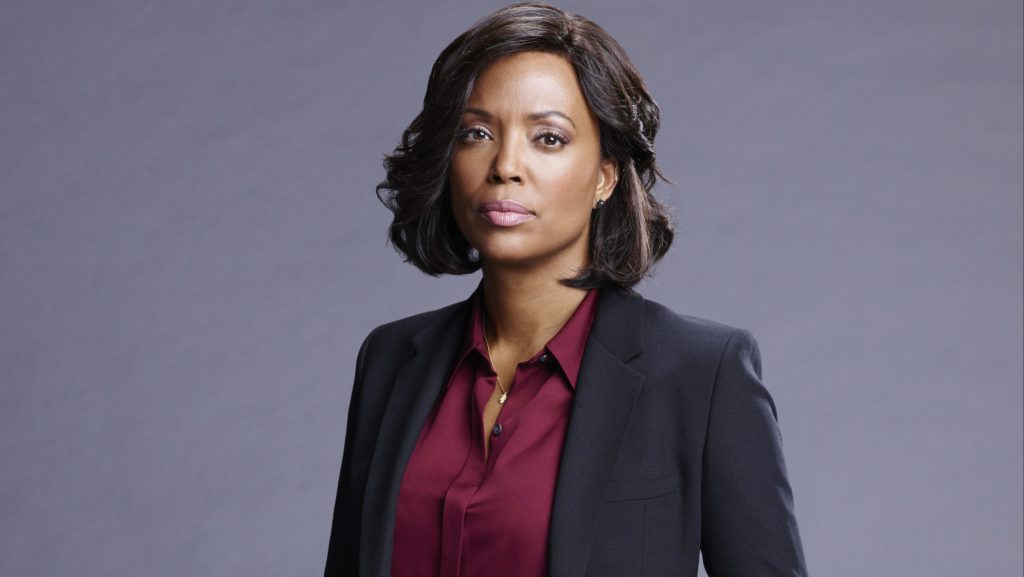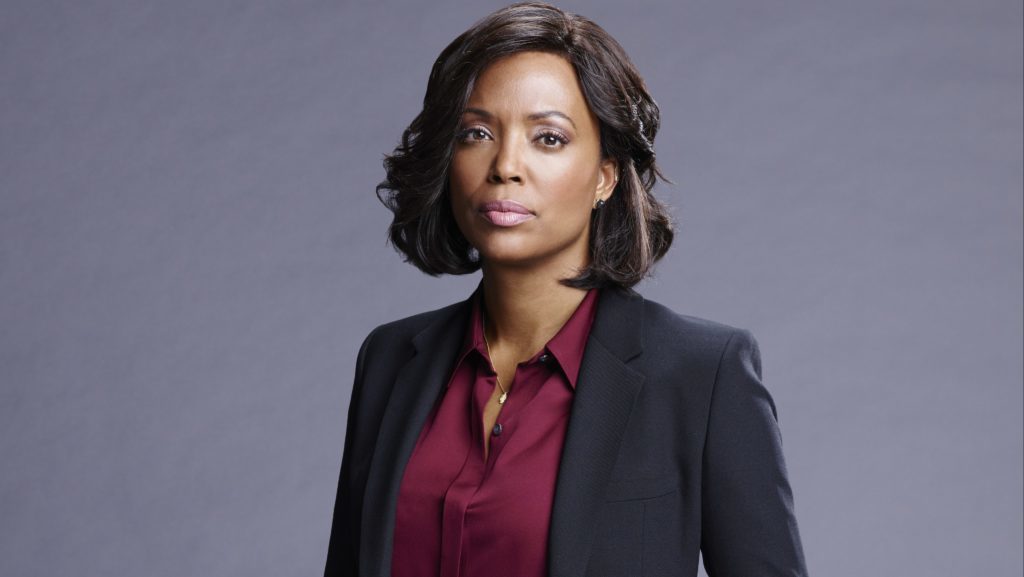 Occupying the tenth spot on the list of Hollywood celebrities that have genius IQs is Aisha Tyler. This Dartmouth college-educated actress boasts an IQ of 154 and often gets cast in smart roles in productions (case in point – Dr. Tara Lewis in Criminal Minds.) Of course, it's never a good thing to be typecast but Tyler says she won't be complaining anytime soon seeing as the characters are smart.
9. Lisa Kudrow – IQ 154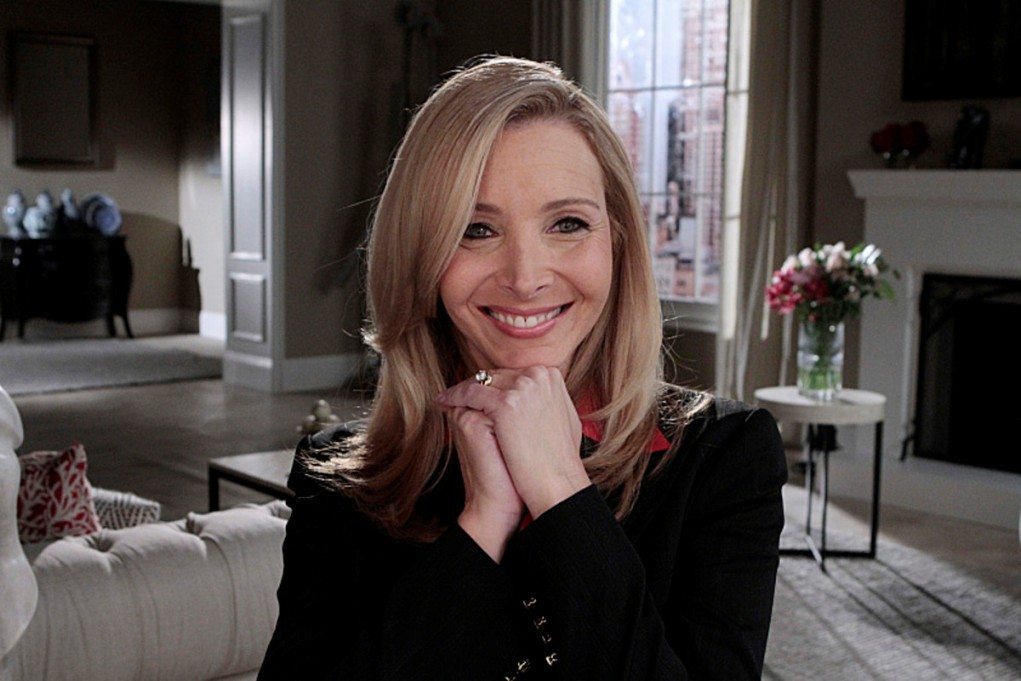 One of the most famous roles of Kudrow's career came as the ditzy Phoebe on the sitcom, Friends, and it was a challenge for her to play the dumb role. She had to work hard to be realistic enough but by the third season of the series, it became a struggle to keep up the act. Kudrow would hang in there though and is now evergreen thanks to that particular role.
8. Danica McKellar – IQ 154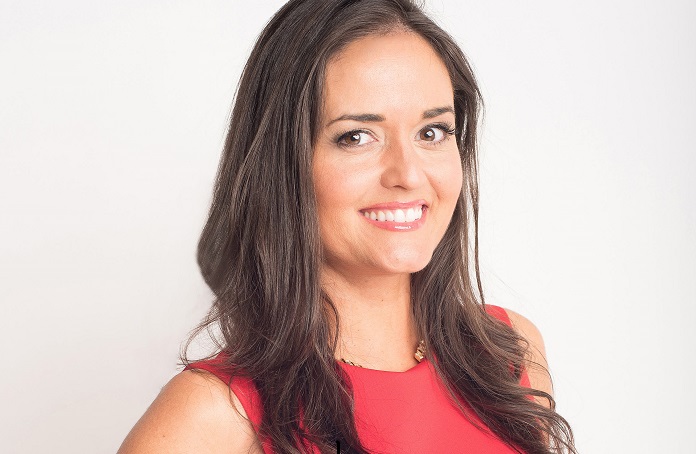 Another Hollywood star who is working hard to convince girls to pursue their science and math dreams is Danica. The Wonder Years star studied math at UCLA and co-wrote a science paper which resulted in the invention of a new math theory. She graduated with the highest possible level of degree, Summa Cum laude, and has since penned a series of non-fiction math books to encourage more girls into the area.
7. Matt Damon – IQ 160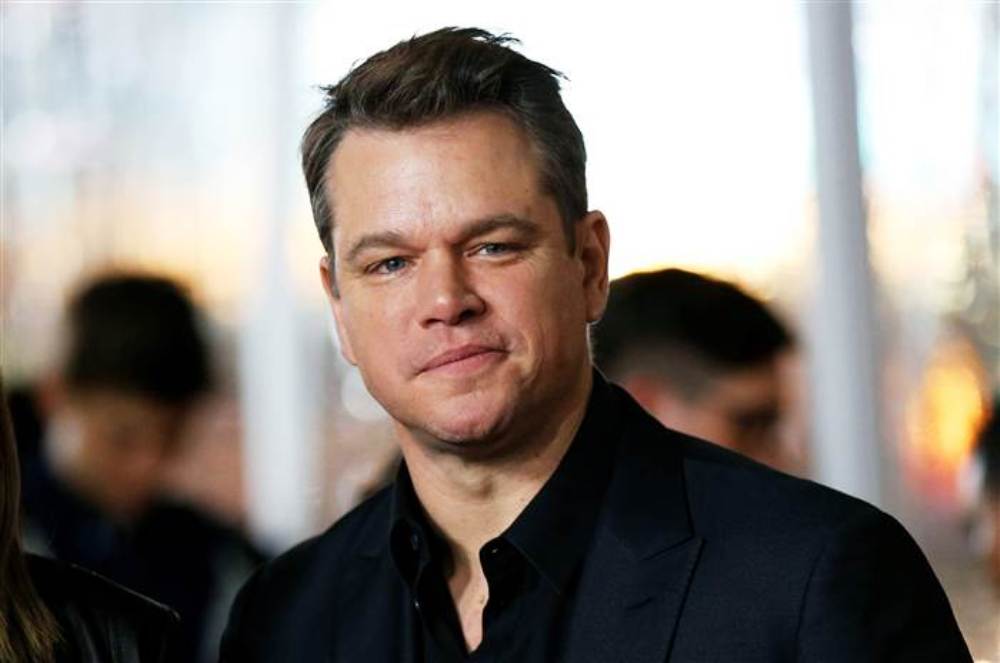 Matt Damon won his first Oscar award for portraying a math genius in the 1997 film, Goodwill Hunting, and this is just as well seeing as he is a genius in real life. The son of a stockbroker and a college professor, Damon excelled in his high school studies and was able to get into Harvard. He penned his groundbreaking film while still there and left shortly before he got his degree.
6. Conan O'Brien – IQ 160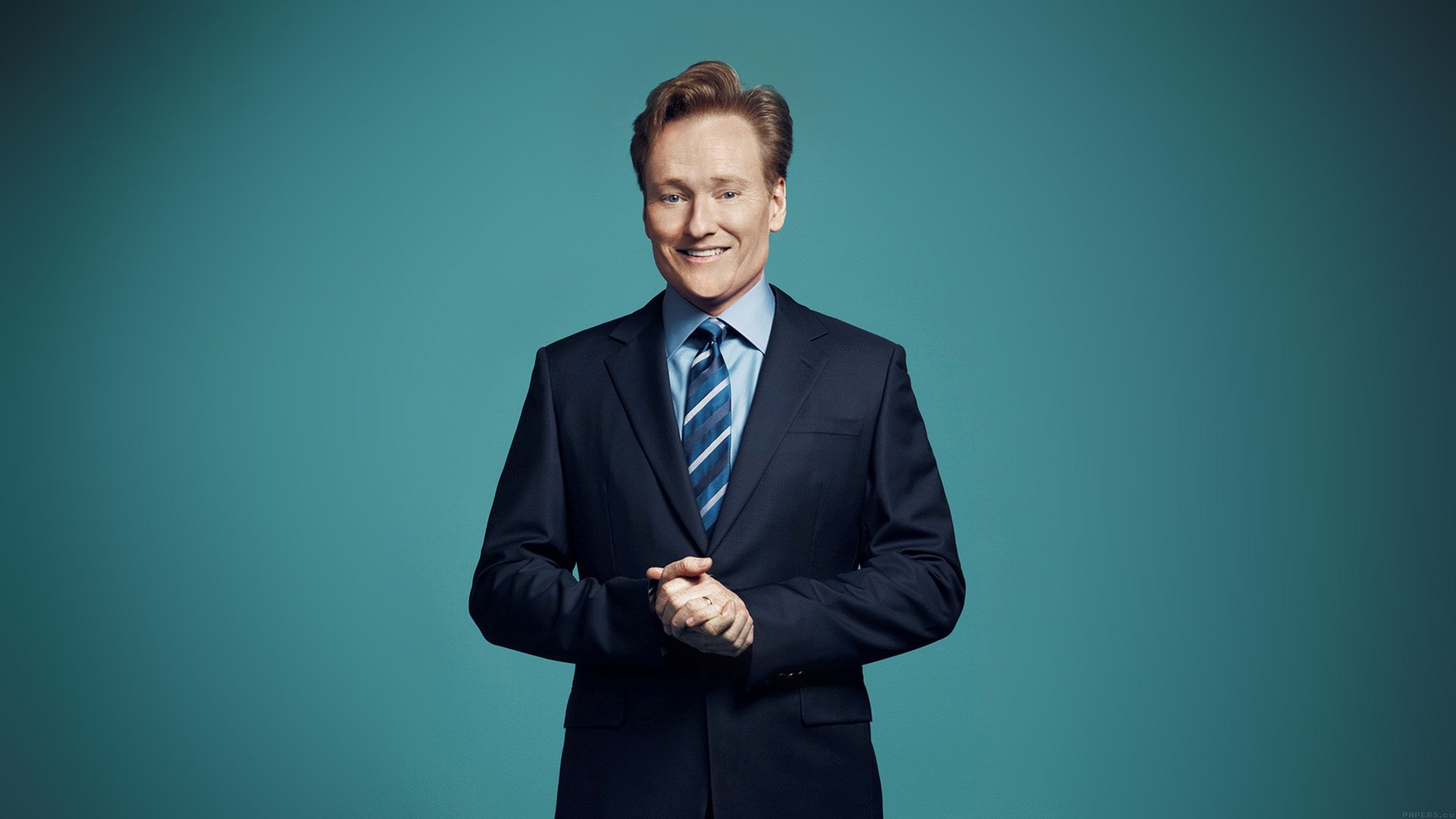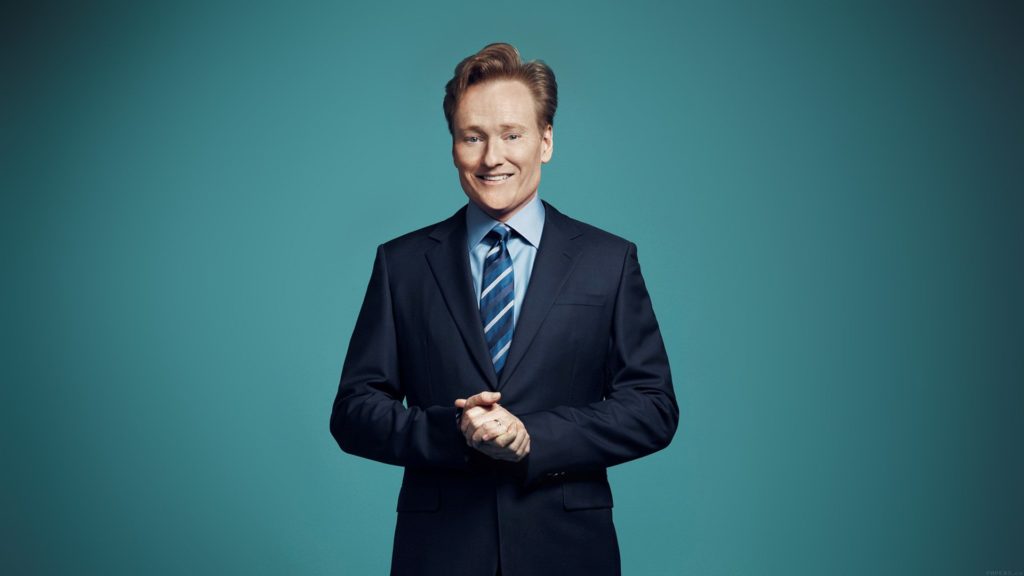 Just like Steve Martin, Conan O'Brien is another Hollywood funnyman who boasts of genius intellect. That intellect manifested right from high school when O'Brien was the editor of the school newspaper and also won a national award for his short story. He would later proceed to Harvard for his university education, graduating Magna Cum Laude.
5. Ashton Kutcher – IQ 160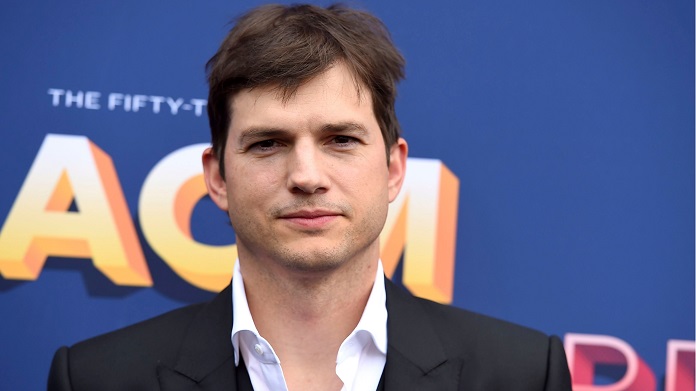 Being quite brainy may explain why Ashton Kutcher has not only built a remarkable career as an actor but is also an ace investor. His investment portfolio runs into a quarter of a billion dollars and encompasses over 70 companies, including tech giants such as Uber, Skype, Spotify, Shazam, Pinterest, and Airbnb.
4. Dolph Lundgren – IQ 160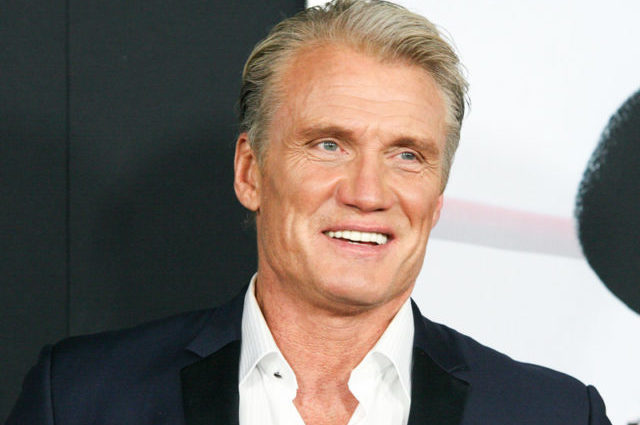 Lundgren is truly one of a kind. While on the screens, he majorly portrays action figures but in real life, he is quite brilliant and made straight As as a high school student. He later underwent his bachelor's degree before obtaining an MSc in chemical engineering. He was subsequently awarded the prestigious Fulbright scholarship to MIT.
3. Quentin Tarantino – IQ 160
Tarantino's intellect has certainly come in handy on his journey to becoming the most influential film director of his generation. Renowned for highly acclaimed films such as Once Upon a Time in Hollywood, Pulp Fiction, Kill Bill: Volume I, The Hateful Eight, and Django Unchained, he has picked up several accolades including two Oscars, four Golden Globes, and the Palme d'Or.
2. Rowan Atkinson – IQ 178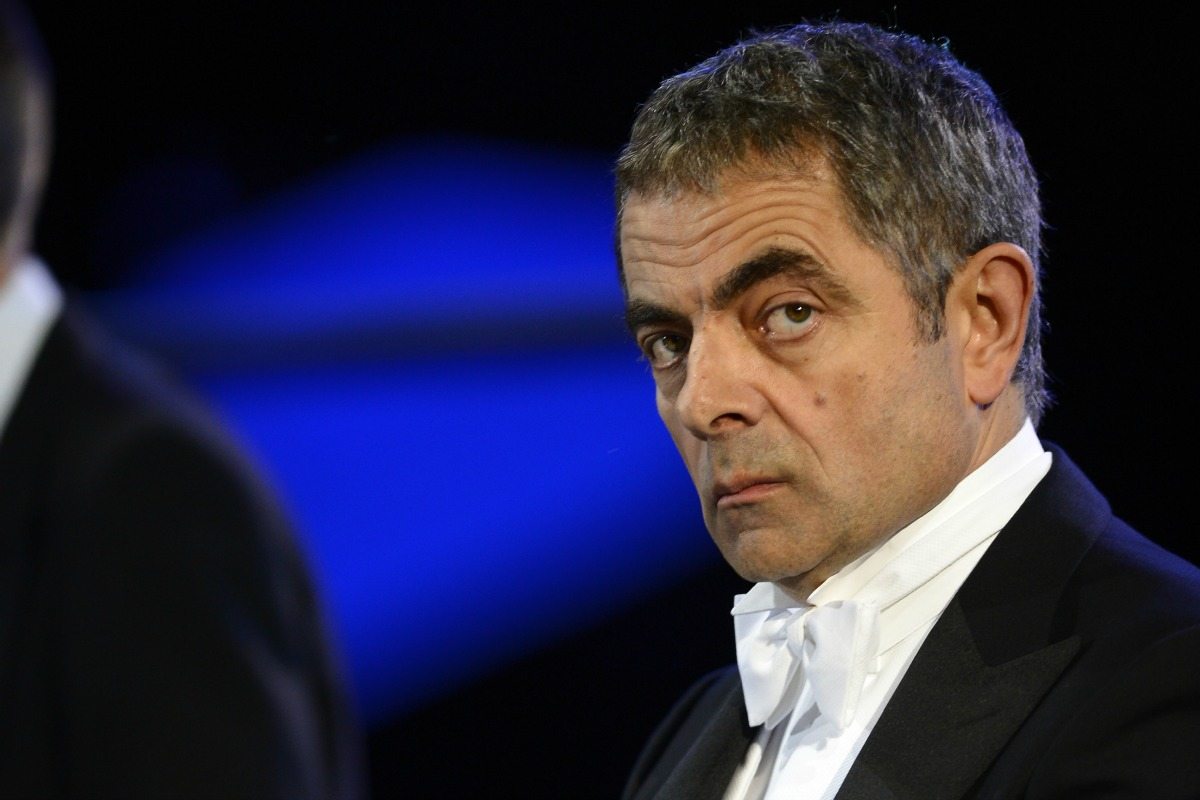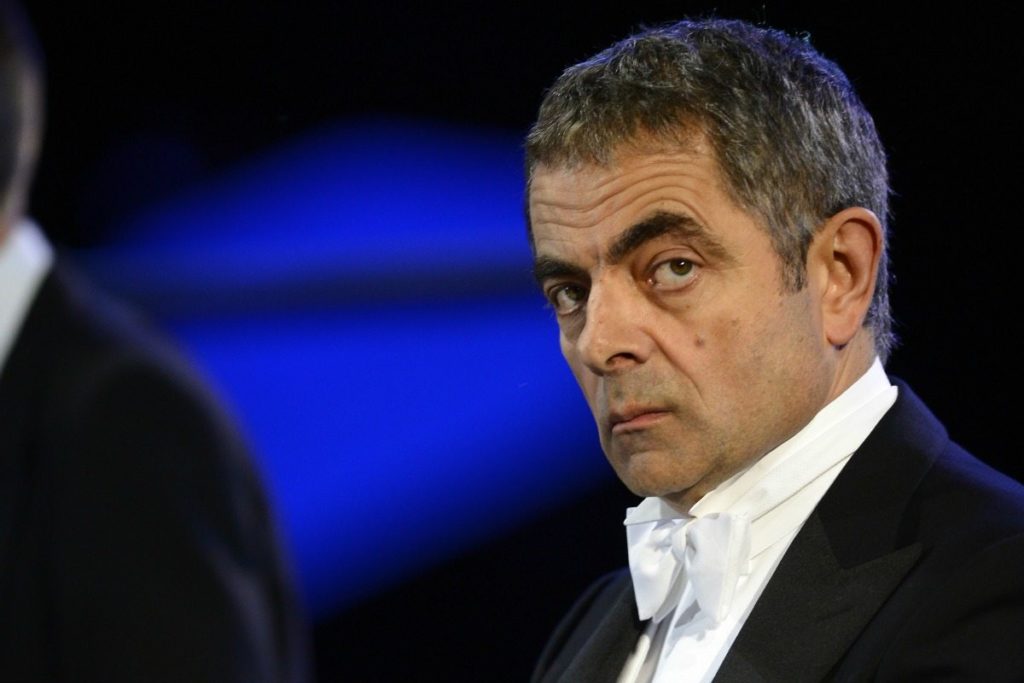 Rowan Atkinson will forever be synonymous with his portrayal of the childish and buffoonish Mr. Beans but he is the exact opposite in real life. The Englishman received top grades in his science A levels before going on to obtain a degree in electrical and electronic engineering. He would then obtain an MSc from the Queen's College, Oxford, and briefly worked on a Ph.D. before venturing into acting.
1. James Woods – IQ 184
The Hollywood celebrity with the highest IQ is James Wood. The Utah native's IQ is put at 180 which makes him more intelligent than the likes of Albert Einstein and Stephen Hawking who have respective IQs of 160. Woods studied for his undergraduate degree at MIT and originally aspired to be an eye surgeon. He was however in the student theater group and fell in love with what they were doing. He was almost on his way to graduating when he dropped out to go into acting.
Recap of 30 Hollywood Celebrities With The Highest Genius IQ's
1. James Wood – 184
2. Rowan Atkinson – 178
3. Quentin Tarantino – 160
4. Dolph Lundgren – 160
5. Ashton Kutcher – 160
6. Conan O'Brien – 160
7. Matt Damon – 160
8. Danica McKellar – 154
9. Lisa Kudrow – 154
10. Aisha Tyler – 154
11. Cindy Crawford – 154
12. Kate Beckinsale – 152
13. Nolan Gould – 150
14. Mayim Bialik – 150
15. Sharon Stone – 148
16. David Duchovny – 147
17. Steve Martin – 142
18. Shakira – 140
19. Madonna – 140
20. Natalie Portman – 140
21. Geena Davis – 140
22. Goldie Hawn – 140
23. Emma Watson – 138
24. John Legend – 135
25. Arnold Schwarzenegger – 135
26. Ashley Rickards – 132+
27. Michael Muhney – 132+
28. Kara Hayward – 132+
29. Jodie Foster -132
30. Jordana Brewster – 130