Bad Bunny's height is 5 feet 11 inches which translates into 1.8 m or 180 cm. The Puerto Rican rapper is one of the most exciting Latina music acts in the world right now.
Since gaining fame with his 2016 single, Soy Poer, he has gone to drop several acclaimed albums and won numerous awards. He has also achieved many firsts, including dropping the first fully-Spanish language album to top the Billboard 200.
Bad Bunny's Bio and Body Stats
AGE: 29 years old
BIRTHDAY: 10th of March 1994
BIRTHPLACE: Puerto Rico
BIRTH SIGN: Pisces
ETHNICITY: Latina
Father: Tito Martinez
Mother: Lysaurie Ocasio
Siblings: Bernie and Bysael Martinez Ocasio
Height: 5 feet 11 inches (180 cm or 1.8 m)
Weight: 80 kg (176 lbs)
Chest: 43 inches (109 cm)
Arms / Biceps: 14.5 inches (36 cm)
Waist: 33 inches (83 cm)
How Tall is Bad Bunny Now?
Bad Bunny is 5 feet 11 inches tall. This means that he is 1.8 m or 180 cm tall. This sounds impressive and available scientific data backs it up. Studies show that the average Puerto Rican man is 5 feet 10 inches or 1.78 m tall.
It, therefore, means that Bad Bunny is an inch taller than the average Puerto Rican male. On the other hand, the average American male is 5 feet 9 inches or 1.75 m tall. This means that Bad Bunny is two inches taller than the average American male.
Bad Bunny's Height Compared to Other Popular Latina Artists
Bad Bunny's Height vs J Balvin's Height
When it comes to their heights, J Balvin is about 5 feet 7 inches or 1.70 cm tall. It, therefore, means that Bad Bunny is four inches taller than J Balvin.
Bad Bunny loves collaborating with other artists and one of those he has worked closely with is fellow Latina artist, J Balvin. They released a joint album, Oasis, in 2019.
How Tall is Bad Bunny Compared to Ozuna?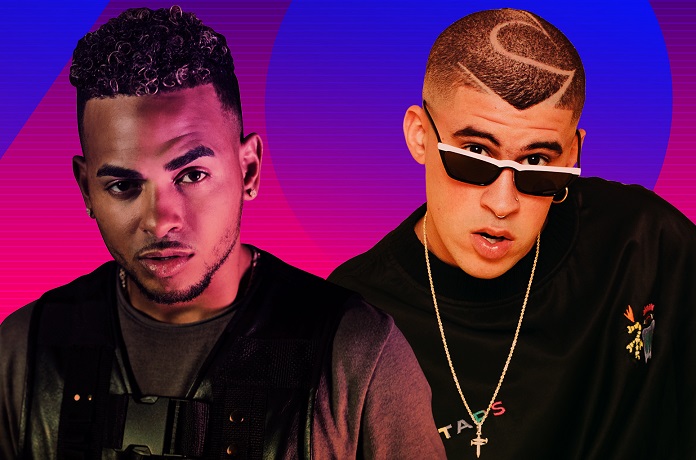 Ozuna is 5 feet 5 ½ inches or 166.4 cm while Bad Bunny is 5 feet 11 inches or 180 cm. It means that Bad Bunny is 5 and a half inches taller than Ozuna.
Ozuna is another famous Latina artist with whom Bad Bunny has collaborated. The two worked together on the 2018 track, "Solito", alongside the likes of Almighty, Wisin, and Mambo Kingz.
How Tall is Bad Bunny Compared to His Girlfriend, Gabriela Berlingeri?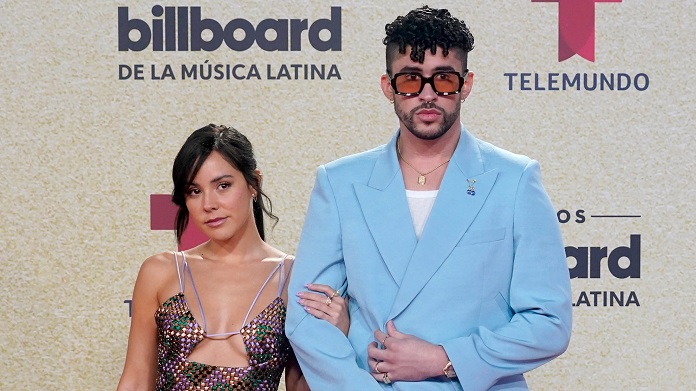 Bad Bunny is in a relationship with the model, jewelry designer, and photographer, Gabriela Berlingeri. Berlingeri is also from Puerto Rico and has British, Irish, and Latina roots. She and Bad Bunny have been together since 2017 but only went public with their relationship in recent times.
Bad Bunny's girlfriend is 5 feet 8 inches or 1.73 m tall which means that the rapper is three inches taller than his girlfriend.
A Look at Bad Bunny's Other Body Measurements
Bad Bunny's weight is estimated at 80 kg or 176 lbs. His other body measurements are chest – 43 inches, biceps/arms – 14.5 inches, and waist – 33 inches. The rapper boasts of a slim figure and keeps in shape through cardio as well as other sorts of exercise.
He is a hard worker in the gym and complements his effort by sticking to a healthy diet plan which features nuts, berries, oatmeal, veggies, smoothies, etc.
How Often Does Bad Bunny Show Off His Abs?
Bad Bunny has put in a lot of work over the years to achieve an enviable physique. Now that he has ripped abs, he does not hesitate to share them with the world. Bad Bunny often shows off his abs on Instagram. For instance, in January 2021, he shared a shirtless selfie with his over a million followers. For the shot, he wore only a Fendi short as well as two gold pendants.
Also in April 2021, Bad Bunny once again set Instagram alight with a selfie of himself in a cropped top. The top barely breached his mid-riff. It generously showed his sculpted abs much to the delight of his followers and the post received 5.7 million likes