Ashton Kutcher is an American actor, film producer, and businessman known for starring as Michael Kelso in the widely-celebrated sitcom, That '70s Show (1998 – 2006). Over time, he has solidified the mainstream recognition he earned from the show with roles in projects like Punk'd, No Strings Attached, and Two and a Half Men. Also a venture capitalist famed as the ex-husband of Demi Moore and the current husband of actress Mila Kunis, Ashton's career took off in 1998 and has won him multiple Teen Choice Awards among other coveted awards in the industry. It is also a major source of his wealth estimated at a massive $200 million. All of these are proof and anyone can overcome a troubled childhood and build a meaningful life as an adult.
The Two and a Half Men Actor Was Born and Raised in Cedar Rapids and Homestead, Iowa
As one would easily find, it was born on the 7th of February 1978 that the actor was born and his place of birth was in Cedar Rapids, Iowa. He's one of the three kids his parents had together. Named Christopher Ashton Kutcher, the famous actor was initially raised in Cedar Rapids in a Catholic family he once described as "relatively conservative".
Ashton schooled at Washington High School, a public high school in Cedar Rapids built in 1956. But he wouldn't complete his high school education there. From what we gathered, he had his freshman year there before his family relocated to Homestead, Iowa.
In Homestead, he enrolled into another public high school, Clear Creek Amana High School (CCA High School) located in Tiffin. It was in this school that he discovered his passion for acting as he participated in several school plays.
Ashton Kutcher Was Almost Jailed During His Senior Year In High School
At CCA High School, during his senior year, Ashton Kutcher got himself in a mess that almost landed him behind bars. As the story goes, he and one of his cousins planned to steal some money from his school. They broke into the school at midnight and were caught while leaving the scene.
Ashton was arrested and dragged to court. Thankfully, he was a first-time offender, so he didn't get to spend some time in prison. Nonetheless, he was convicted of third-degree burglary and sentenced to three years of probation.
That's not all, he was also handed 180 hours of community service, lost his girlfriend, and a college scholarship he was expecting. In retrospect, the actor believes the event helped him get his acts together, at least to some extent.
His Parents Divorced When He Was a Teenager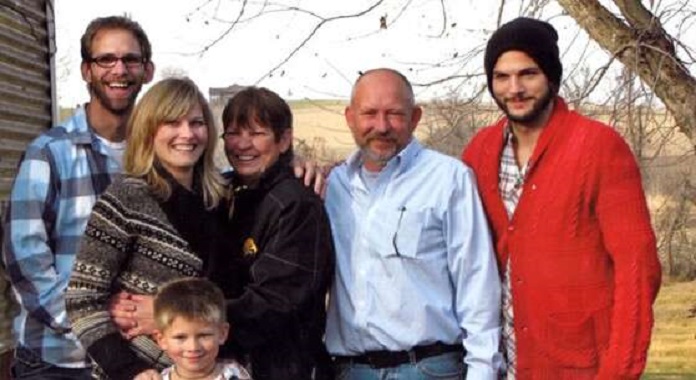 The actor came from a broken home as his parents, Diane Finnegan (mother) and Larry M. Kutcher (Father), ended their marriage during his teenage years. Ashton's parents are of European origins. For Diane, her ancestry can be traced to Germany and Ireland while Larry is Czech.
Back in the days, Larry worked at the General Mills Factory while Diane worked as an administrative staff for Procter & Gamble for several years before she retired. Before they went their separate ways, the Kutchers had three lovely children: a daughter named Tausha and a set of fraternal twins, Ashton and Michael.
According to sources, their divorce came when their children were teenagers. Their father left Ashton and his siblings under the care of their mother. The fact that his family was no longer the same was difficult for Ashton who became a juvenile delinquent. His mother got remarried to a man named Mark and it was after this that she moved to Homestead, Iowa.
Meet Ashton Kutcher's Fraternal Twin, Michael Kutcher – He Has Cerebral Palsy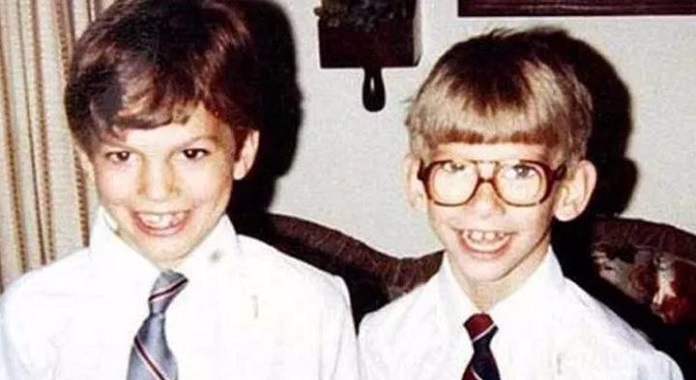 You may not have seen him on the big screen or heard so much about him but the truth is, there's another Kutcher around and he's been around for pretty much the same period as his brother. Like his brother Ashton, Michael was born on the 7th of February 1978, in Cedar Rapids, Iowa. As fate would have it, he was born with cerebral palsy and also developed heart complications (from cardiomyopathy) that saw him undergo a heart transplant when he was thirteen.
Michael's condition weighed Ashton down a great deal. According to Michael who has a great bond with Ashton, the actor went as far as offering to donate his own heart to save Michael's life before the family found another suitable donor. It has even been claimed in some quarters that the actor enrolled at the University of Iowa to study biochemistry so that he can find a cure for Michael.
While Ashton was very troubled about his brother's condition, Michael encouraged his twin brother to not feel sorry for him. As far as Michael is concerned, he was made to face the health challenges so that he can raise awareness about them and advocate for organ donation. Ashton has also embraced a beautiful sentiment about Michael's health. The actor said his twin brother's condition taught him that people are not created equally but have an equal ability to love those around them.
Michael Has a Fulfilling Career Like His Famous Brother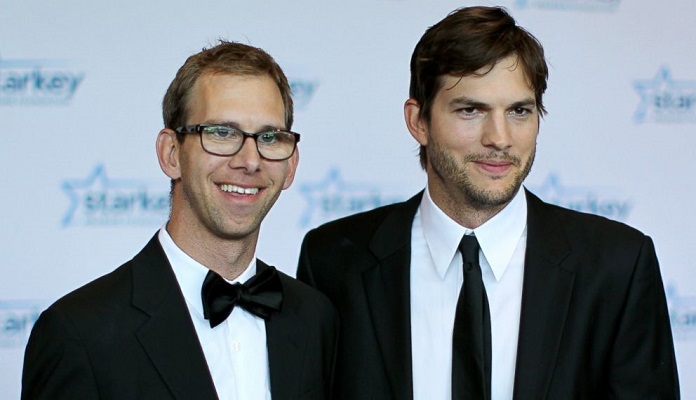 Growing up, Michael attended Clear Creek Amana High School. He then proceeded to Mount Mercy University in his birth city of Cedar Rapids, Iowa, where he earned a bachelor's degree in Business Management and Marketing. According to sources, Michael was made to study close to home due to his health condition.
After graduating from college, he relocated to Denver, Colorado to pursue his ambition of inspiring more people like him to live their best lives. As of the time of this writing, he travels the United States sharing his message of hope and inspiration to thousands of young people like him who, for natural or artificial causes, struggle with various forms of disabilities. Michael Kutcher is also an advisor and spokesperson for the Cerebral Palsy Foundation.
His work has seen him deliver speeches at the White House and the US Congress. Michael has lent his voice to huge humanitarian causes such as Donate Life and BetheGift. Asides from advocacy, he also serves as the Assistant Vice President of Transamerica, where he oversees the Mid-Market Retirement Sales division at the Denver office.