How tall is Will Ferrell? Will Ferrell's height is listed at 6 feet 3 inches (1.91 m or 191 cm). The American actor is one of the biggest comedy stars in the history of Hollywood and has featured in numerous comedy blockbusters such as Elf, The Campaign, and Anchorman: The Legend of Ron Burgundy. He has received several awards for his life's work including comedian of the year at the 2015 GQ Awards.
Will Ferrell's Bio and Body Stats
AGE: 56 years old
BIRTHDAY: 16th of July 1967
BIRTHPLACE: Irvine, California, United States
BIRTH SIGN: Cancer
ETHNICITY: Caucasian
Father: Roy Lee Ferrell Jr.
Mother: Elizabeth Betty Kay
Siblings: Patrick Ferrell
Height: 6 feet 3 inches (191 cm or 1.91 m)
Weight: 89 kg (196 lbs)
Chest: 41 inches (104 cm)
Arms / Biceps: 14 inches (35 cm)
Waist: 32 inches (81 cm)
How Tall is Will Ferrell?
Will Ferrell is 6 feet 3 inches tall which translates into 1.91 m or 191 cm tall. The award-winning actor visibly towers over people and this is backed by data. The U.S. Centre for Disease Control has revealed that the average American male is 5 feet 9 inches or 1.75 m. It, therefore, means that Ferrell is six inches taller than most of his male compatriots.
Why Did Will Ferrell Look Taller in the Elf?
One of the movies that Will Ferrell is most popular for is the 2003 movie, Elf, in which he plays the titular character. As is common knowledge, elves are naturally small-sized and as such, the naturally-tall Ferrell towered over his co-stars. Beyond his natural height, he also looked like a giant which got people wondering why he looked so taller in the movie.
The reason why Will Ferrell looked taller in the Elf is because of the practical effects utilized by the film director. For instance, Ferrell was placed on concealed platforms throughout the movie. This, combined with his natural height, made him look so much taller.
Will Ferrell's Height Compared to Other Hollywood Stars
The average male Hollywood star is 5 feet 10 or 1.78 m tall. It, therefore, means that Will Ferrell is about five inches taller than the average male star in Hollywood.
Is Will Ferrell's Height Above Jack Black's Height?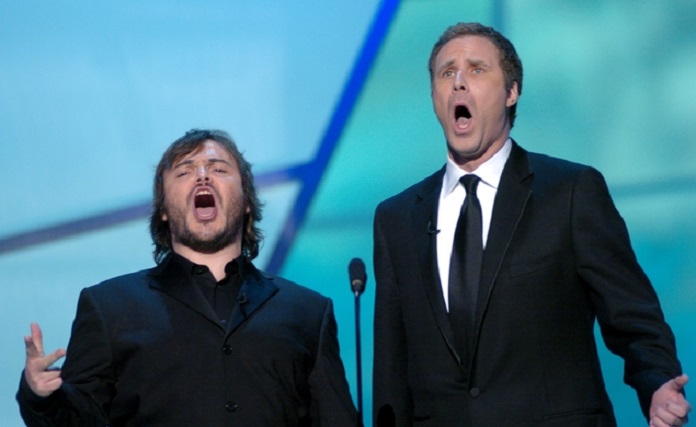 Jack Black is a popular American comedian and actor. He is close pals with Will Ferrell and they jointly present an award at the 2004 Oscars. They also sang a duet on that occasion. Jack Black is 5 feet 6 inches or 1.68m tall. This means that Will Ferrell is nine inches taller than Jack Black.
What is the Difference between Will Ferrell's Height and John C. Reilly's?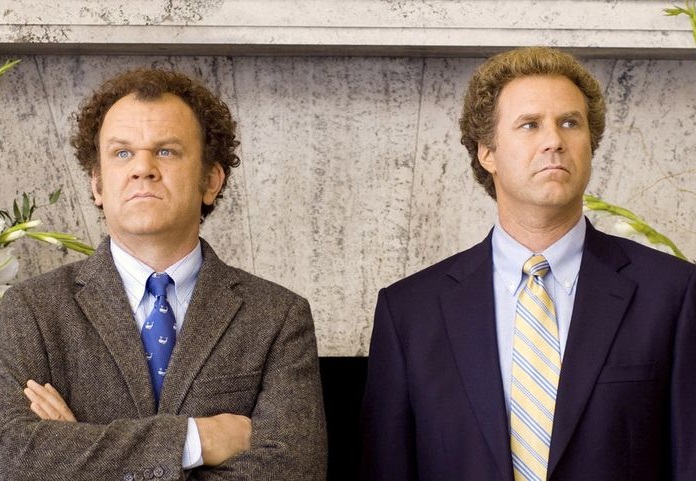 John C. Reilly is a popular comedian and actor. He has starred in several movies. He has also worked together with Will Ferrell on movies such as Step Brothers and the Ballad of Ricky Bobby. John C. Reilly is 6 feet 1 inch or 1.85 tall. This means that Will Ferrell is two inches taller than John C. Reilly.
Will Ferrell's Height Compared to his Wife's, Viveca Pauline
Will Ferrell is married to Swedish actress, Viveca Pauline. Pauline is an actress and producer who is synonymous with movies such as Money Talks, Night at the Roxbury, and Ralph Breaks the Internet. Viveca Pauline is 1.75 m or 5 feet 9 inches tall. This means that Will Ferrell is six taller than his wife.
Will Ferrell's Height Compared To His Three Sons
Will Ferrell shares three sons with his wife, Pauline namely Magnus (b. 2004), Matthias (b. 2006), and Axel (B. 2010). The three boys are still quite young and although their heights are not available, it is obvious that their father towers over them. There is however a good chance that they would catch up and perhaps overtake him someday.
What is Will Ferrell's Weight?
Will Ferrell's weight is estimated at 89 kg or 196 lbs. His other body measurements are chest – 41 inches, biceps/arm – 14 inches, and waist – 32 inches. The actor previously weighed about 220 lbs and had to work hard to come under 200 lbs (90 kg) which is his dream weight.