Rating famous celebrities with the most beautiful feet has been a hot trend popularly known as the Feet Fetish. While these celebrities parade the red carpet, the street, the beach, on sets, on vacations or wherever the paparazzi can get a glimpse of them, nothing is left unscrutinized – from head to toe.
Ever wonder why celebrity feet has become an everyday Walmart? Wiki Feet owner who began this trend made a collaborative site where fans can swiss in and rate celebrities with gorgeous feet.
Such has brought up the quest for feet rankings and below are famous celebs who made it to the top 15 on the list:
1. Emma Watson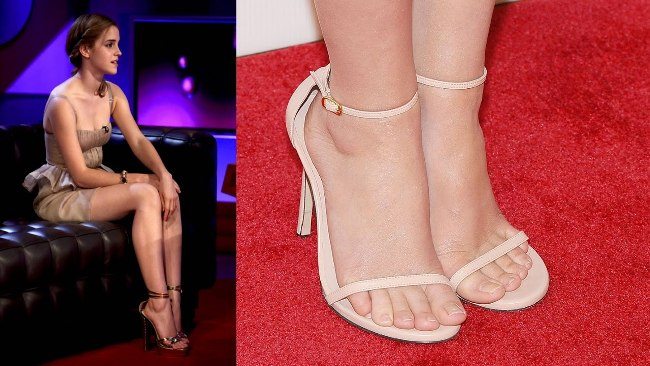 Emma Watson's feet tops the chart as the best of all the famous celebrities with the most beautiful feet. Only the foot-fetishists around the world can come up with such a conclusion. But anyone will definitely agree by merely looking at those perfectly curvy feet that they are indeed beautiful.
Besides playing the role of Hermione Granger in the Harry Potter film series, the British actress and model compliment her lovely face with nice feet fit for only size 7 US.
2. Megan Fox 
Megan Fox is an American actress and model who made her acting debut in 2001, playing several minor and regular television and film roles until she landing her breakout role in the blockbuster action film Transformer. She joins our list of celebrities with the most beautiful feet. Her shoe size is 7 (US) / 37.5 (EU).
3. Katy Perry
Our list of celebrities with the most beautiful feet will not be complete without the delectable Katy Perry on it. The American singer, performer, and actress is best known for her singles Firework which won the MTV VMA Video of the Year. Her entertainment skills extend to acting and so far, the Californian born star has made guest-starring appearances on How I Met Your Mother. She has also lent her voice to Smurfette in The Smurfs. 
Whether natural, amateur or fully pedicured, Katy Perry's feet will not be on this list if it is not less than clean, curvy and perfect for the right shoes (heels or flats). According to Wiki Feet, Katy Perry's shoe size is 8 US/39 EU.
4. Scarlet Johansson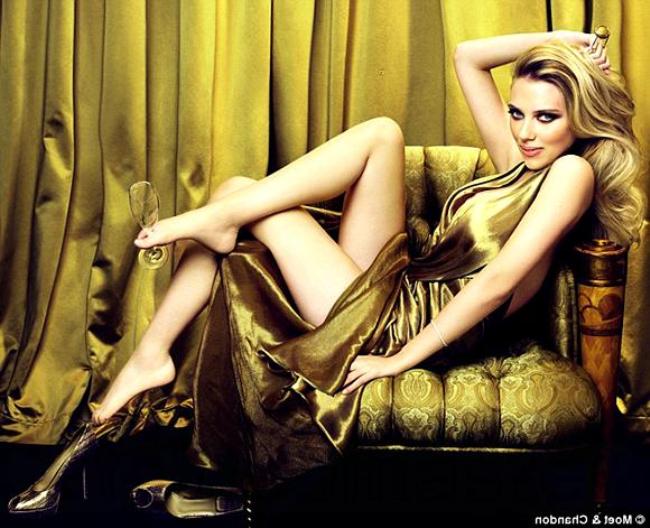 The beautiful Scarlet Johansson has distinctively received a five-star rating for her slim and smooth feet. Not only is she beautiful, but the talented actress was also listed among the world's highest-paid actresses from 2014 to 2016. At the age of 33, the mother of one already has a star on the Hollywood Walk of Fame.
Born and raised in Manhattan, New York, on November 22, 1984, Johansson aspired to be an actress and started appearing on stage plays as a child. At age 13, her major in The Horse Whisperer and Girl with a Pearl Earring brought her wide recognition. She wears size 9.5 (US) / 40 (EU) shoes, heels or flat.
 5. Miley Cyrus
Besides possessing one of the most beautiful celebrity feet, Miley Cyrus has thoroughly established herself as both an actress as the star of the TV show Hannah Montana; and a singer.
As the daughter of country music star Billy Ray Cyrus, the good girl gone bad simply feels right at home in Hollywood. And now, the media is obsessed with her curvy shapely feet which she tends to flaunt around for the cameras to devour at every chance she got.
6. Selena Gomez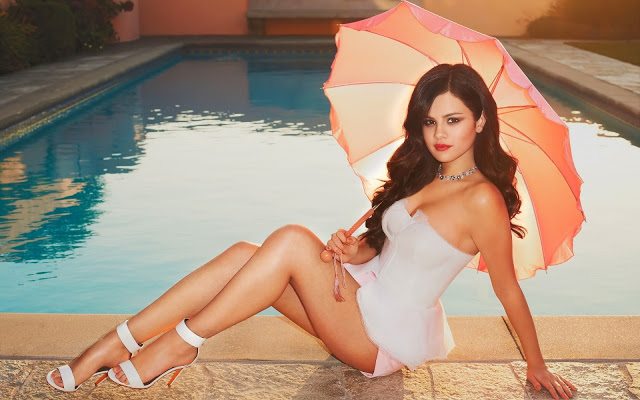 Selena Gomez is one of Hollywood's biggest stars who started out from Disney Channel. The young actress and singer is best known for her role in the TV series The Wizards of Waverly Place. Enlisted as one of the most influential women in the world, it isn't surprising that young Gomez has also joined the list of celebrities with the most beautiful feet.
Besides making the transition to big-screen roles including a featuring in A Cinderella Story and a voice-over role in Hotel Transylvania, where she replaced Miley Cyrus as Dracula's daughter, Selena Gomez has joined the movie production squad. So far she has been on top of the web series, 13 Reasons Why. Selena Gomez's shoe size is: 7.5 (US) / 38 (EU).
7. Rihanna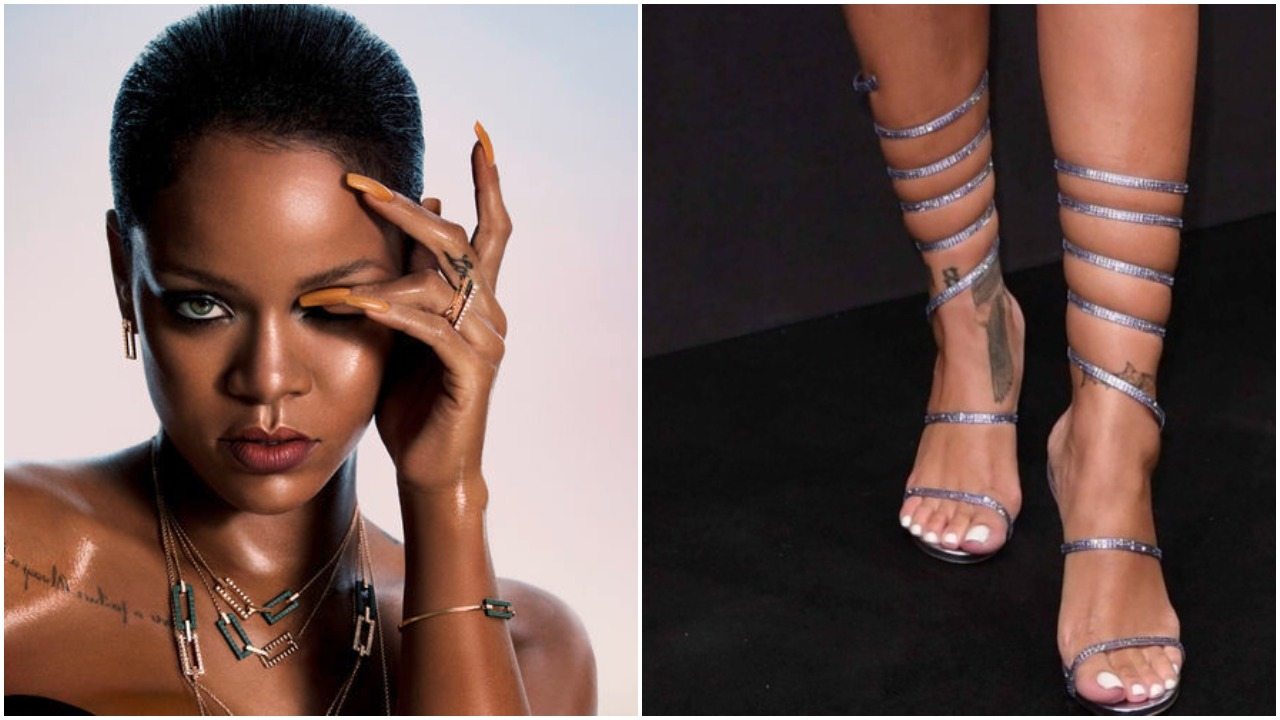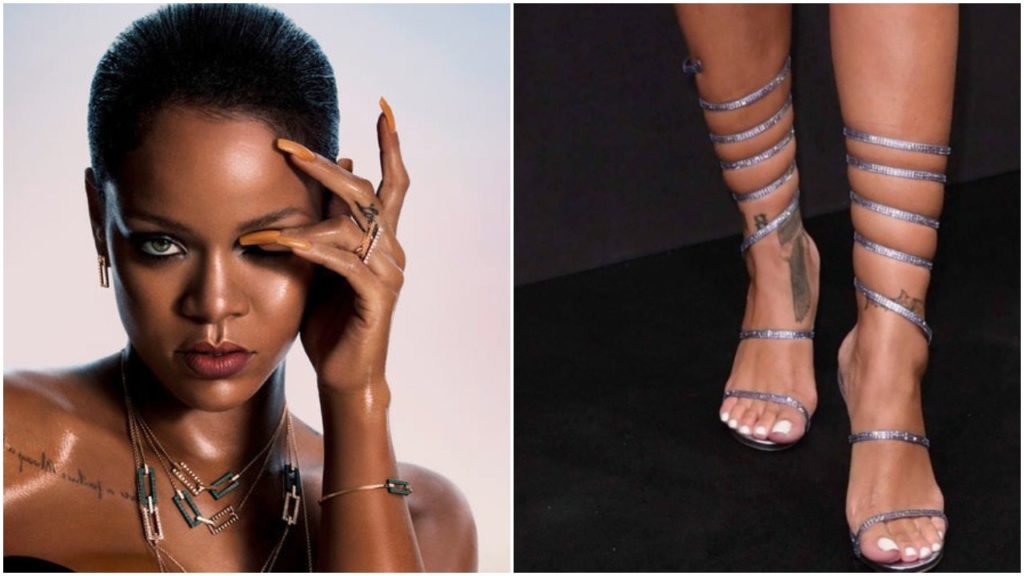 Marked by what looks like a signature tattoo, Barbadian singer Rihanna knows how to rock those sleek feet in the best ways.
Born on February 20, 1988, as Robyn Rihanna Fenty, the Work crooner has released dozens of singles including Disturbia, Unfaithful, Take a Bow, Umbrella, We Found Love and Diamonds. Each of her songs reaches out to people from all walks of life. This has garnered her multiple industry accolades, including MTV and Grammys awards. And now, her feet have gained a five-star rating from fans. Rihanna's shoe size is 9 (US) / 39.5 (EU).
8. Emma Stone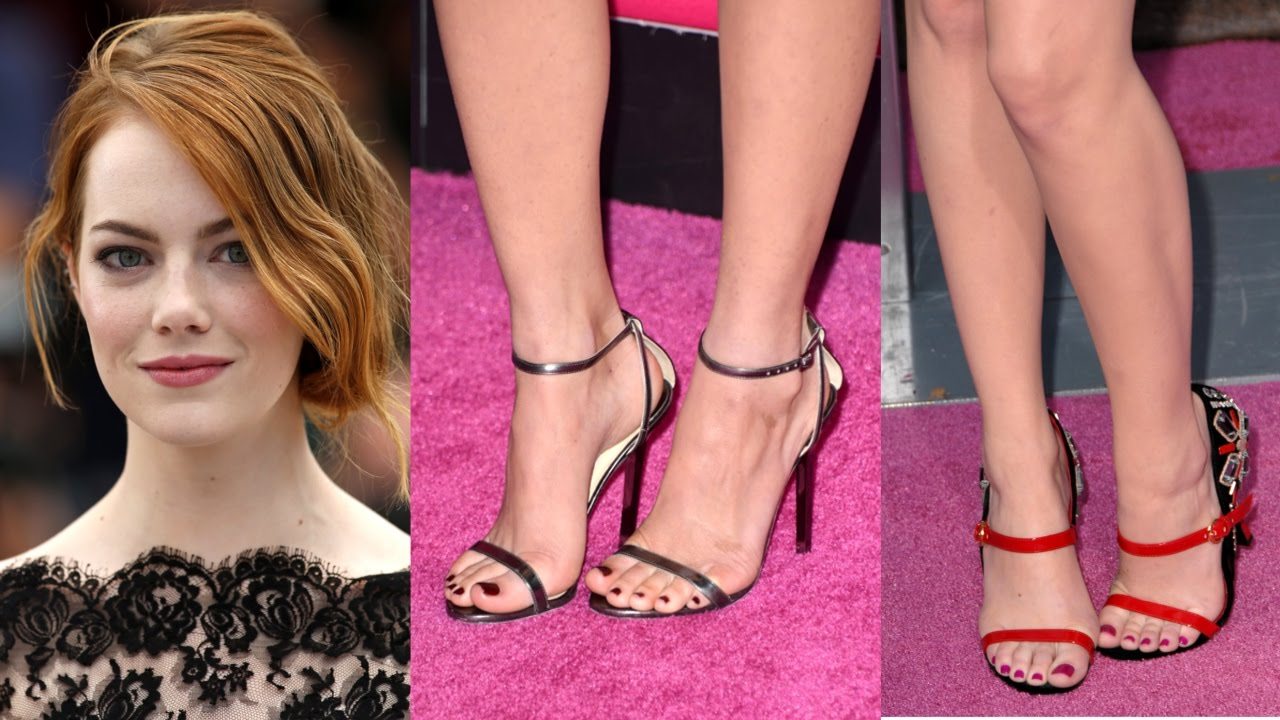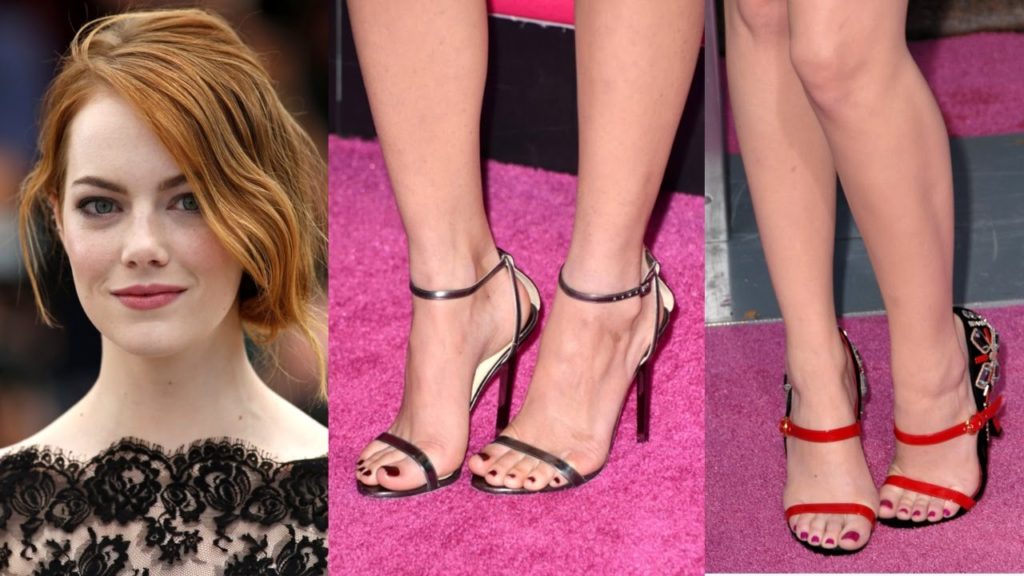 Emma Stone can't be left out of the list of famous celebrities the most beautiful feet, not with her slim, curvy and spotless feet.
Born in November 1988, Emily Jean Stone is one Hollywood star who has been captivating audiences since 2004 when she starred in teen hits, The House Bunny, Zombieland, and Superbad. Along with her five-star feet rating, Stone is a recipient of such accolades as a BAFTA Award, a Golden Globe and an Academy Award.
In 2017, she over throned Jennifer Lawrence to become the highest-paid actress in the world, thanks to her Oscar-winning role in La La Land. Emma Stone's shoe size: 7.5 (US) / 38 (EU).
9. Taylor Swift 
Taylor Swift is one of the best-selling artists of all time after starting out as a country singer. As we inspect famous celebrities with the most beautiful feet, Swift already received a five-star rating with her swiftly slim and curvy feet. But while fans around the world swoon over her leggy perfection, it is worth mentioning that she has sold more than 50 million albums (27.1 million in the U.S), as well as 150 million single downloads. Taylor Swift's shoe size is 8.5 (US) / 39 (EU).
10. Victoria Justice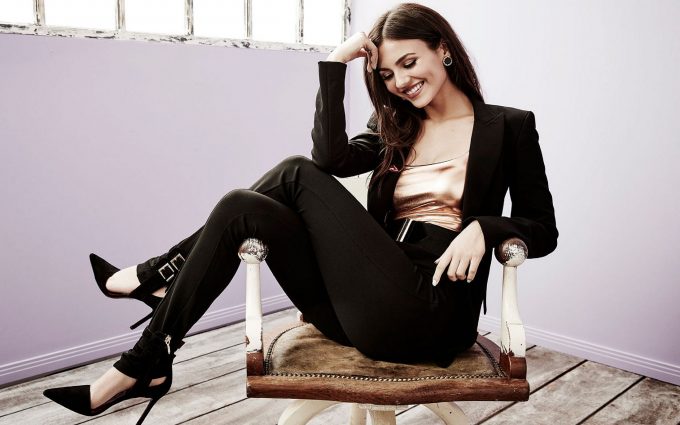 Victoria Justice is an American actress and singer who has been recognized as one of the famous celebrities with the most beautiful feet. No matter what she wears and how she rocks it her feet are to die for. While we drool over her feet, here are other fascinating facts about the Freak the Freak Out crooner:
She was born on February 19, 1993, in Hollywood, Florida. She started acting at the age of 10 and has made several appearances in television shows and films including in Disney Channel shows. Fans recognize her role in TV series such as Zoey 101 and Victorious. Her shoe size is 7 (US) / 37.5 (EU)
11. Ariana Grande
American actress and singer Ariana Grande definitely belongs on this list. A close up of her curvy sportless feet, as shown above, will leave you in no doubt as to why she got a five-star rating.
However, the talented petite star has more influence than her feet. Born on June 26, 1993, Ariana Grande-Butera began her career in 2008 in the Broadway musical 13. Ever since then, Grande has not looked back. Her musical career began in 2011 after a breakthrough on Nickelodeon. So far, she has released no less than nine albums starting with Yours Truly, My Everything, Dangerous Woman and Sweetener. Arianne Grande's shoe size is 6 (US) / 39 (EU)
12. Mila Kunis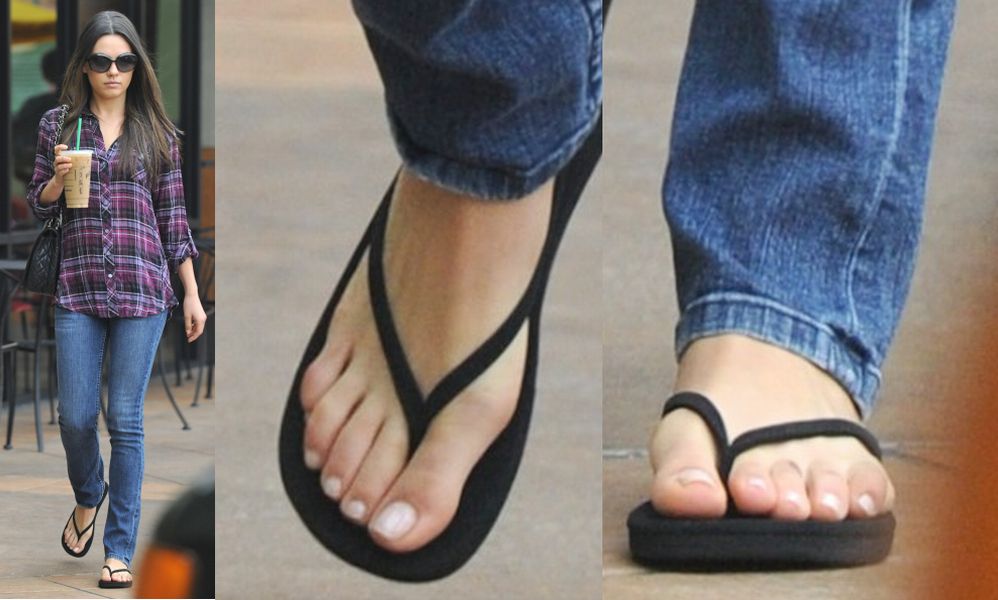 We can't resist looking at these thoroughly clean and well-pedicured feet of our favorite actress, Mila Kunis. The Friends With Benefits lead actress was born on August 14, 1983, in Chernivtsi, Ukraine. Ever since moving to the US with her family at a very young age, Kunis has been an active actress having started out on the TV series That '70s Show which showed from 1998 to 2006. Besides her beauty, there's no doubt that Kunis sure has five-star rated feet.
13. Bella Thorne
Born on October 8, 1997, in Pembroke Pines, Florida, American actress, and singer Bella Thorne started modeling as a child. Like her siblings who are also actors, Thorne followed the family trend. Since her interest in acting surpasses singing, she decided to become an actress. So far, she has appeared in tons of films. Fans have dished out a five-star rating for Bella Thorn's stunning curvy feet whose shoe size is 7 (US) / 37.5 (EU).
14. Kristen Stewart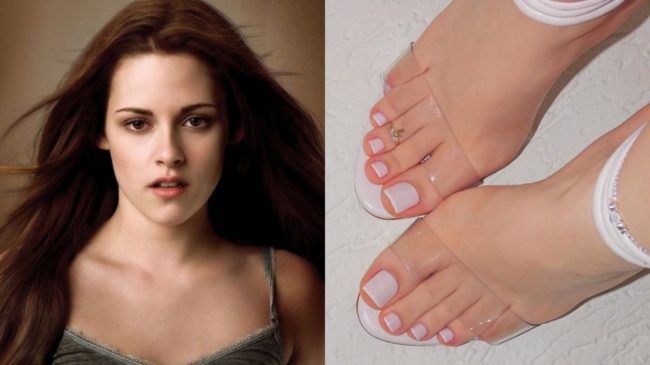 The Twilight Saga actress has gotten more than enough attention to last her a lifetime. Kristen Stewart is an American actress and probably one of the youngest film directors in Hollywood.
Born in Los Angeles on April 9, 1990, into a family working in the entertainment industry, Stewart made her film debut in 1999 at a very young age and slowly made her way to the top. Her acting career skyrocketed when she played the role of Bella Swan in The Twilight Saga film series from 2008–12. The movie grossed over $3.3 billion worldwide.
However, with all the aforementioned achievements, we can't stray too far from the fascination that is Kristen Stewart's feet. Counted among some of the most beautiful celebrity feet, it is definitely worth all the fuss.
15.  Mariah Carey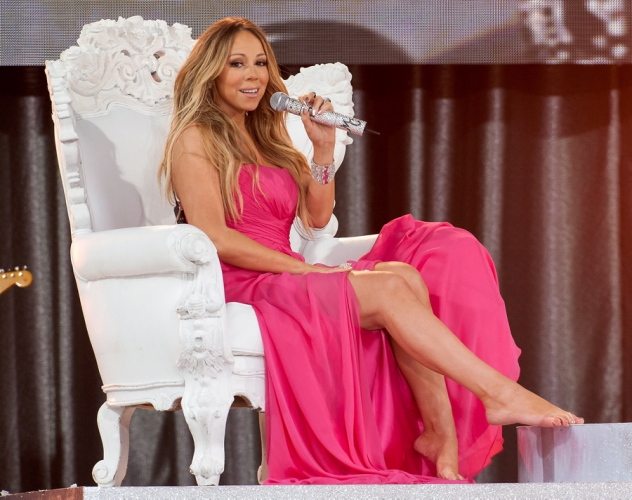 Mariah Carey took the beauty of her feet to a whole different level when she insured them for £1 billion. The Butterfly hitmaker's curvy pins were awarded Leg's Of A Goddess by Gillette in 2006 and she fronted the company's campaigns before getting her legs insured.
The American pop/RnB singer and song sure knows how to get the media worshipping at her feet fit for size 9.5 shoes, especially with her famous five-octave vocal range, melismatic style, vocal power and signature use of the whistle register.
Born on March 27, 1970, Carey's legacy in the entertainment industry span over three decades. The mother of two is living up to expectations as the Songbird Supreme according to the Guinness World Records and she isn't slowing down anytime soon.