Mariah Carey is the daughter of an aeronautical engineer named Alfred Roy Carey and an opera singer, Patricia (née Hickey). She has two older siblings, Allison and Morgan, and two children named Moroccan Scott Cannon and Monroe Cannon.
Everyone knows Mariah Carey, the biracial Queen of Christmas, pop, and R&B. The vocal act behind the successful singles, "Hero ", "Without You ", "All I Want for Christmas Is You", "Fantasy", "Always Be My Baby", and "One Sweet Day" is a force to reckon with when it comes to the music industry.
She is the first and only artist whose first five singles from "Vision of Love" to "Emotions" were rated number one on the U.S. Billboard Hot 100 chart. She has won so many awards that her career can only be said to be a success.
Mariah Carey's Fact Sheet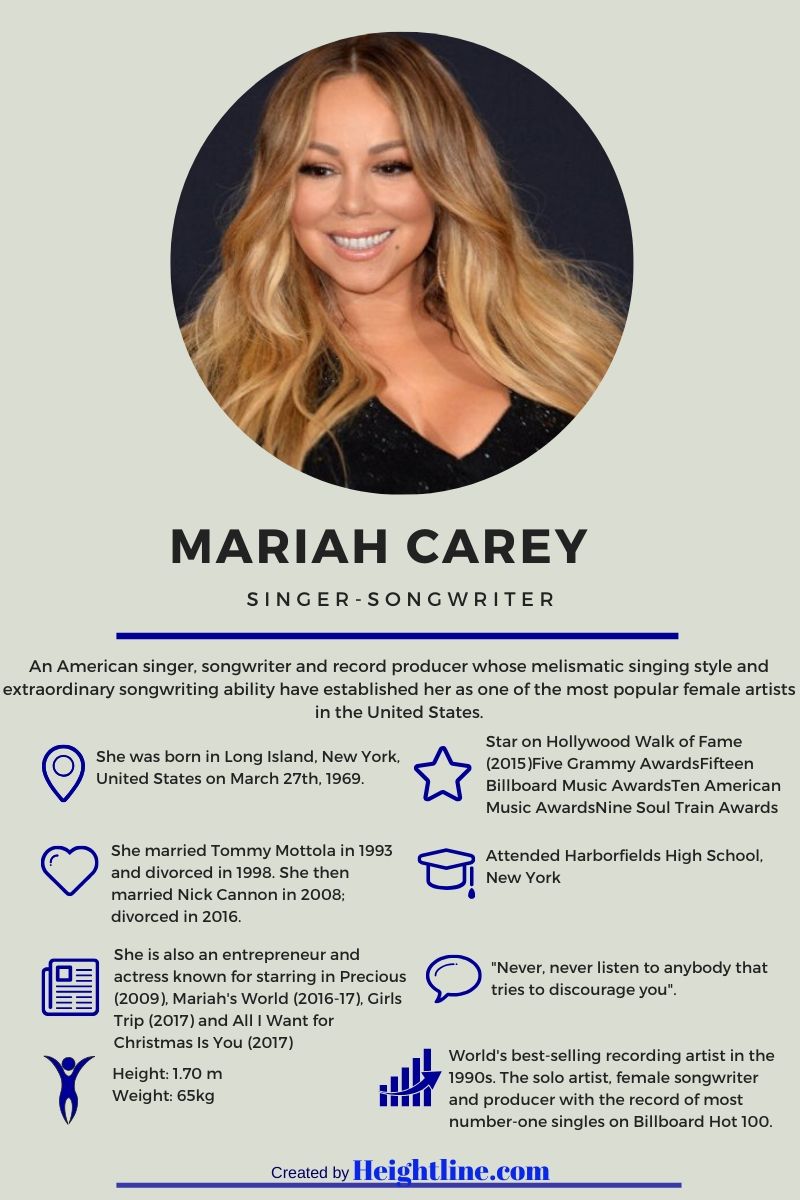 Who are Mariah Carey's Parents? 
Mariah Carey was born in Huntington, New York to Alfred Roy Carey, an aeronautical engineer and Patricia (née Hickey) who was an opera singer. Their relationship would've perhaps been entirely blissful had they not been plagued by racial injustice.
Her father was African American of Afro-Venezuelan descent and her mother of Irish descent.
Her last name Carey was used by her Venezuelan grandfather, Francisco Núñez, after he came to New York.
At this age, their skin color would've had little or nothing to do with their union, but Mariah's parents got married in an age when it was an absolute taboo to enter into an interracial union. The consequences were dreadful.
Patricia's white family was never in support of her relationship with Carey and went as far as disowning her and as a result, Patricia had to elope with Carey. But eloping with her lover wasn't going to keep them immune from the victimization they would later face from neighbors.
The resentment the family had for the couple, extended to Mariah and her siblings – they were never shown any love from their mother's side of the family. The young family didn't just face hostility from their extended family members but also from a racist society as well.
No matter the neighborhood they moved into, black-dominated or white-dominated, everyone seemed to frown at their interracial union. On one occasion, guns were fired into their window while the family was having dinner.
Mariah's parents tried to stay married to one another but it wasn't long until the tension began to take its toll on their marriage and finally the couple had to go their separate ways in 1973 – little Mariah was just three years old at the time.
She recalls seeing her parents get into heated arguments as a child. Following the divorce, her older sister, Alison, stayed with their father while she (and brother, Morgan) stayed with their mother. Gradually, Mariah became estranged from her father, and after a battle with cancer, he died in 2002.
On the other hand, she has a good relationship with her mother who she feels didn't do much in pushing her into the music industry despite being an opera singer and a vocal coach. Mariah says she respects opera but insists that opera doesn't influence her music style.
Who Are Mariah Carey's Children?
Mariah has two amazing children – fraternal twins with her ex-husband Nick Cannon. The kids (Moroccan Scott Cannon and Munroe Cannon) were born in 2011 on day of the couple's wedding anniversary.
The couple had renewed their wedding vows at the hospital where Mariah gave birth via Cesarean Section with Rev Al Sharpton presiding over it.
She loves her kids and believes her son will be the best man ever in her life. She spends all her time and emotion on the twins, especially during the Christmas season. She even hires real reindeer to take her family on sleigh rides.
Carey recently revealed in her interview that her kids love her songs and that their favorites include "Always Be My Baby", "We Belong Together" and "All I Want for Christmas Is You."
Who Are Mariah Carey's Siblings And Where Are They? 
As mentioned above, Mariah Carey has two older siblings – Allison and Morgan. Alison who had chosen to stay with their father after their parents' divorce stumbled into a really dark path. She got pregnant at the age of 15 and by 16, she dropped out of high school and got married to a certain Dale Scott.
Her marriage wasn't a blissful one as four years later, the marriage crashed and she wandered into darker paths again. She eventually had four children including 3 sons and a daughter. Alison later turned to prostitution on the streets of New York City and became addicted to drugs. By the late 1980s, Carey's sister had contracted HIV/AIDS.
On several occasions, Alison has publicly reached out to Mariah and even spoken to media houses about her relationship with her sister. Their elder brother, Morgan in 2016 released a statement calling Mariah Carey an "evil witch" who has abandoned her family. The singer, however, declined to comment on the situation.
While some reports have it that Mariah Carey later reached out to help her sister, sending help in cash estimated in hundreds of thousands of dollars, others claim that Mariah has totally abandoned her sister.
Allison recently released some weird and disturbing information about her growing up to the media. According to her, she was just a six-year-old child when she began attending occultic meetings in the dead of the night on certain days with a close family member.
The people in the said gathering were always hooded and she never got to see their faces and they chanted in Latin. She also revealed she was sexually abused at those occultic gatherings and never told anyone about the abuse because the undisclosed family member had threatened to bring Mariah to the meetings if she ever voiced it out to anyone.
She is however not sure if her sister was never taken to the occult gathering but she is certain that she never saw her sister.
Morgan confirmed Allison's story saying he had been at some of those meetings too. Allison currently lives in Kingston, New York. It is not certain what Morgan is currently up to but he was once a performer and model and credits himself for helping his kid sister attain fame.
Mariah Carey's Relationships Over The Years
The pop star has been married twice. Her first marriage was on June 5, 1993, to music executive Tommy Mottola. Shortly after their marriage, their relationship was marred by creative differences and Tommy's domineering attitude which ultimately led to a separation in 1997. By 2000, Tommy had remarried. After the divorce, she dated singer Luis Miguel from 1998 to 2001.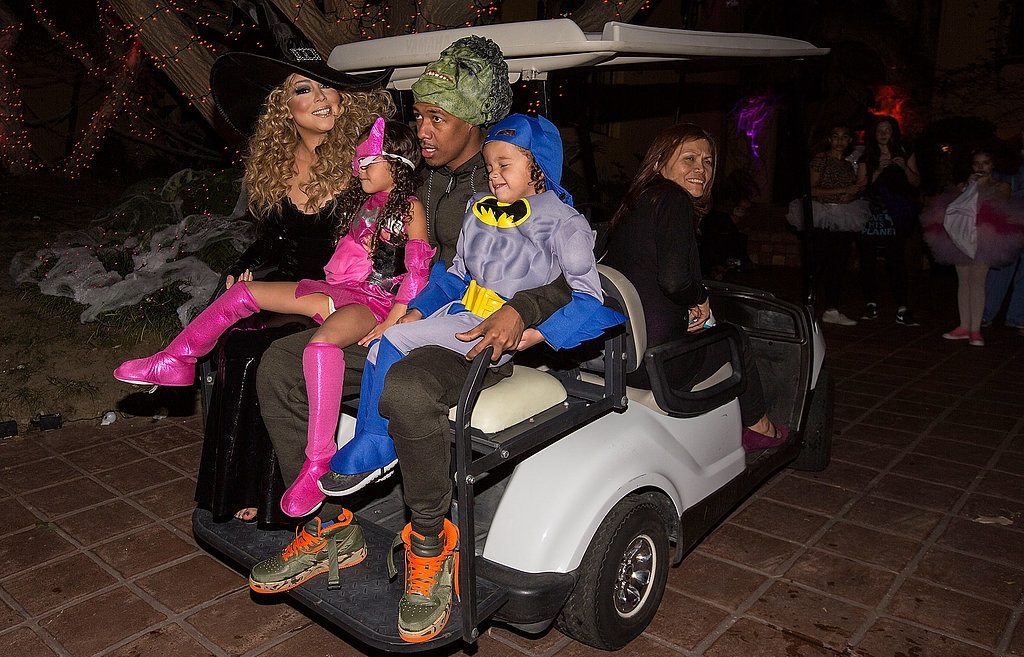 Her second marriage was to Drum Line actor, Nick Cannon, whom she met in Antigua while shooting a music video. Despite the huge 12-year age difference between them, they got married on April 30, 2008. Unfortunately, four years after their kids arrived, Mariah and Nick's relationship became shaky. Nick filed for divorce on December 12, 2014, and by 2016 the divorce was finalized.
After her second marriage ended, she was in a highly publicized relationship with Australian billionaire James Packer who popped the question to her January 21, 2016, with a diamond ring – bigger than the one Kanye West and Jay Z gifted to their respective flames combined. However, Mariah and James never made it down the aisle as they called off their engagement in October 2016. Two months was what it took Mariah to find a new flame in Bryan Tanaka, a backup dancer whom she first met in 2006. The duo is still together.
Mariah Carey's age: How old is she?
Was Mariah Carey was born on March 27, 1969 or 1970? This is actually one of the Internet's most burning questions
"I don't have a birthday," she once said in an interview. "I was just dropped here. It was a fairyland experience." She previously said she aims to remain "oblivious to age. Honestly, when you put a number on it yourself, it's just like, Why? Why do that?"
Hence, she either celebrated her 51st or 52nd birthday in 2021.
What is Mariah Carey's net worth?
Mariah Carey has an estimated net worth of $320 million. She is the second best-selling female artist of all time and one of the 15 best-selling artists globally according to Celebrity Net Worth.