It is no longer news that our favorite movie star George Eads left the cast of MacGyver after season 3 of the show's reboot. George, who starred as Jack Dalton on the CBS action-adventure series from 2016 to 2019, left the show to spend more time with his young daughter. Since leaving the series, he has featured in a number of projects; The Battle Of Jangsari (2019) and This Is Us (2020-2021).
George Eads Played Jack Dalton in MacGyver
George Eads joined the main cast of MacGyver in 2016. He played the role of Jack Dalton, a former CIA agent and partner to MacGyver (played by Lucas Till). The show, which premiered on September 23, 2016, saw Eads playing alongside Lucas Till as the two main lead characters. As you must have guessed, George's character was an immediate success with fans of the show; some showed interest in the show due to the actor's presence.
Given George's precedent, his successful performance in MacGyver does not come as a surprise. Fans especially loved his chemistry with Lucas Till, with some describing it as a scintillating Father-Son relationship. While Mac handled the scientific side of things, Jack was the powerhouse of the duo.
Despite the age gap between the characters (both on and off screen), the two got along well, creating many funny and memorable scenarios as they got into all sorts of trouble in their bid to solve their cases.
Despite the amazing chemistry between the two main leads and the success of George's character in the show, George Eads unceremoniously left MacGyver in 2019 after the show's third season. As per reports, George wanted to spend more time with his young daughter Dylan, who was living in Los Angeles with her mom while the show was being filmed in Atlanta.
To make up for George's absence, his character Jack Dalton left the Phoenix Foundation on an open-ended assignment to investigate a notorious terrorist, Tiberius Kovak. Because his character was not killed off (as of then), fans held on hope that he might return in future episodes to wrap up his character's arc. Though some ardent fans reportedly dropped the series following his exit.
George Eads's role was filled in by Desiree "Desi" Nguyen (Levy Tran), who had appeared occasionally on the show's third season.
Why Did George Eads Leave MacGyver?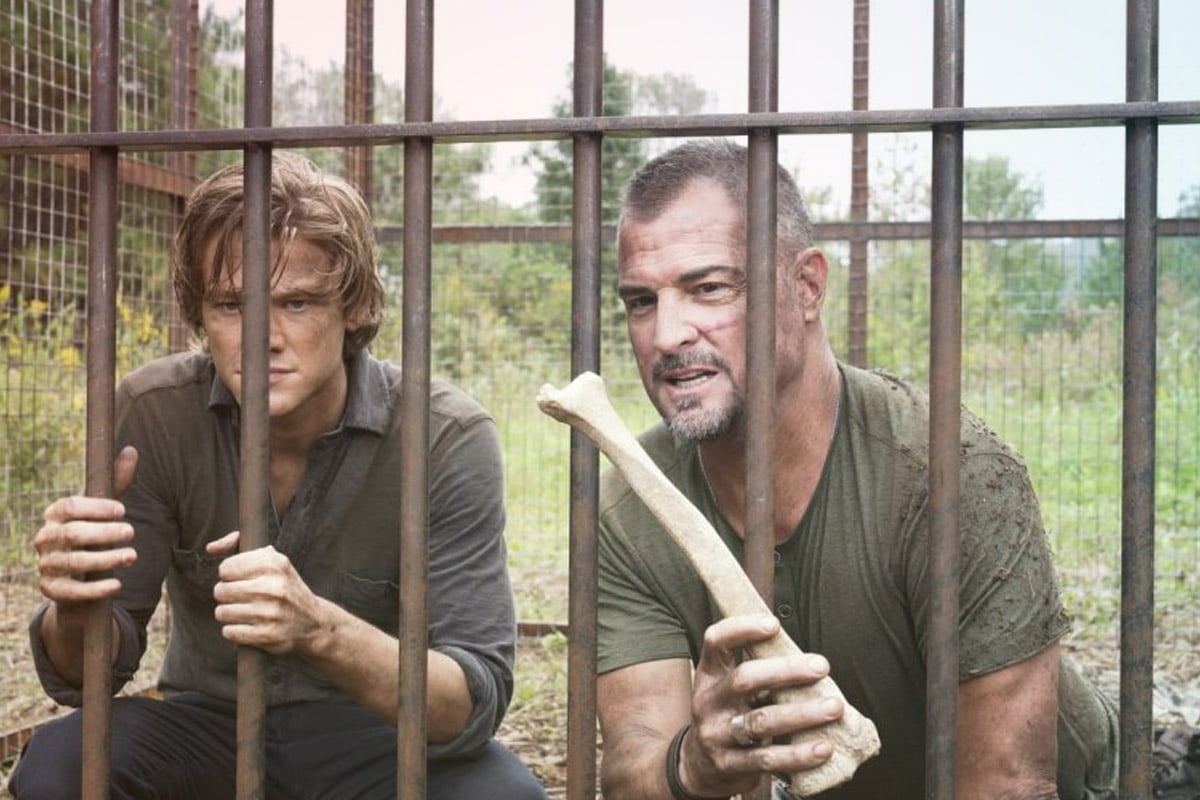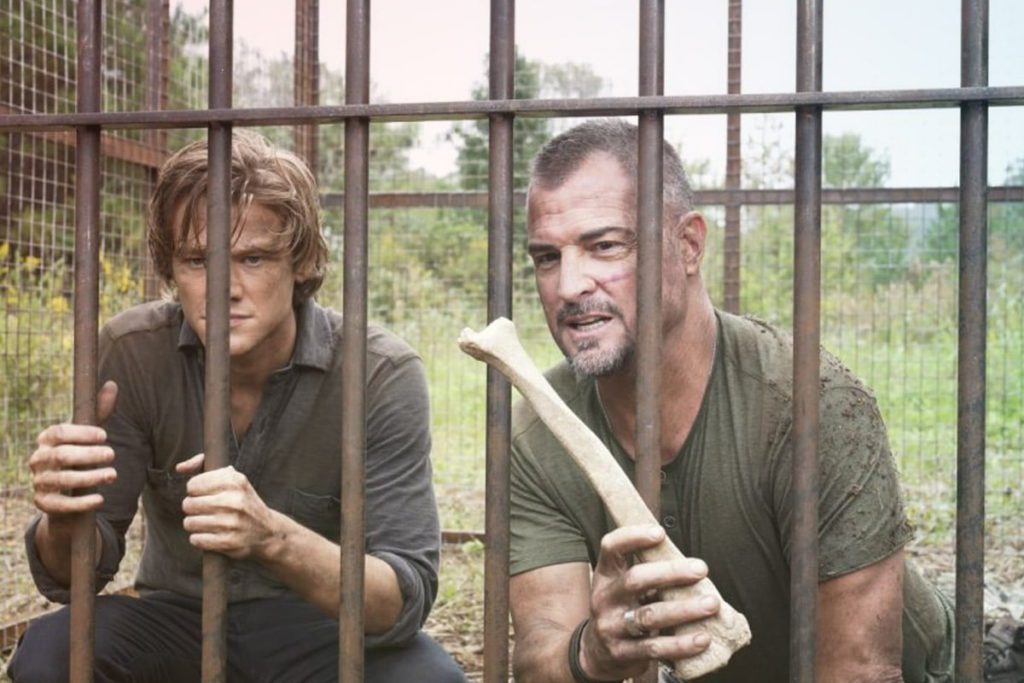 There have been speculations as to the real reason why George Eads left MacGyver. We do know that prior to his officially exiting the show, George had, in November 2018, asked to be released from his long-term contract early. The official reason for this is that the actor missed his daughter a lot. He wanted to spend more time with his young daughter Dylan, who lived in Los Angeles with his ex-wife Monika Casey.
Recall that George was involved in a long, drawn-out custody battle during the divorce settlement with Monika Casey. George had wanted joint physical and legal custody, while Monika had filed for sole custody of the then one-year-old Dylan. The couple later settled their differences, with George obtaining visiting rights.
It was reported that the producers had promised George that the show would be filmed in Los Angeles. This apparently made the actor agree to star in the reboot. Turns out, filming was 'moved' to Atlanta, Georgia, much to George's dismay. It seems the actor can only take three seasons of the show before calling it quits. His daughter is still in her formative years and most definitely needs a fatherly figure now more than ever.
A Feud May Have also Caused George Eads's Departure from MacGyver
However, rumor also has it that George decided to leave the show due to a feud that happened while filming was ongoing. The actor was reported to have been seen storming off the show's Atlanta set after some altercation in October 2018. Soon after, discussions on terminating his contract began. His final appearance was on the episode "Father + Bride + Betrayal," which aired on February 1, 2019.
This isn't the first time George Eads would be associated with feuds while filming or on set. During his CSI days, he had had clashes with producers as well as the creative crew. In 2004, he was fired after some issues with salary negotiations. He was then rehired shortly afterward.
In 2013, he reportedly got into an altercation with a pregnant writer for the show (he didn't like the direction the character was taking). He was then suspended for several episodes for this incident. He ultimately didn't get to feature in the series' final episodes.
George Eads leaving MacGyver might be due to either or both of the reasons above. Whatever the case, he has since moved on to other projects, and we hope to see him in future series.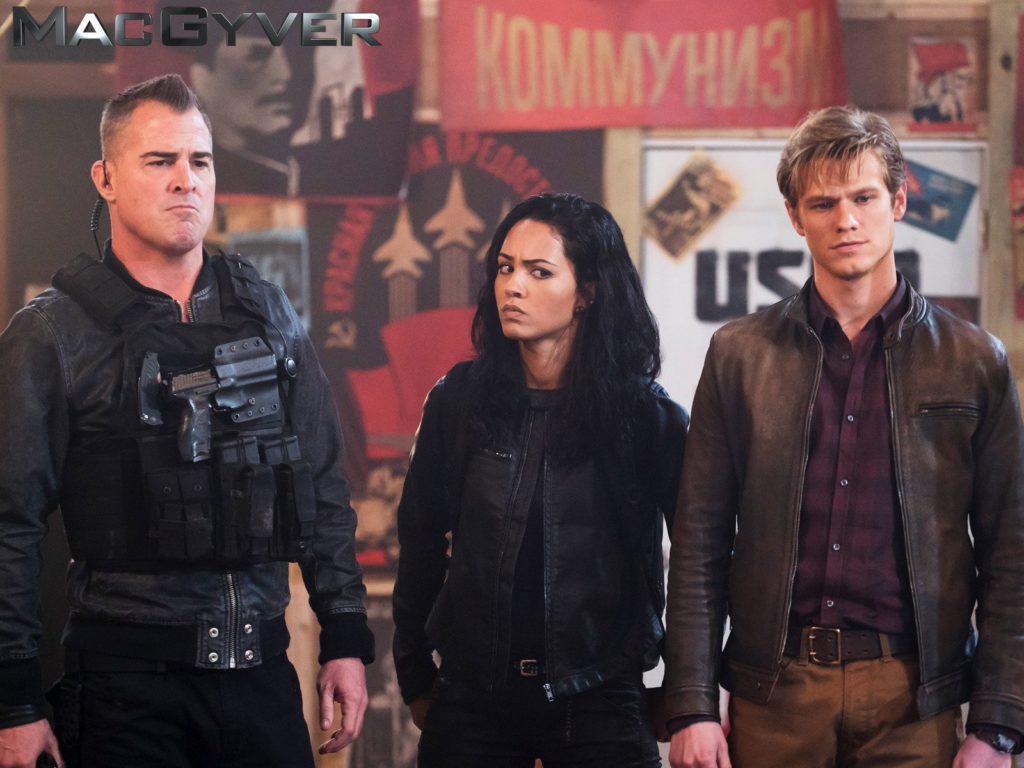 Is George Eads Returning to MacGyver?
This is unlikely as MacGyver has been canceled after its fifth season. The series finale aired on April 30, 2021. Adding to this fact is that George Eads' character Jack Dalton has apparently been killed off. After leaving the Phoenix Foundation, Jack worked as undercover agent Ozzie Ulrich while on the hunt for the terrorist Tiberius Kovak.
In Season 5, episode 5, it was revealed that he had died while on the mission. After a military funeral, the crew followed clues left by Jack and meted out justice for their slain colleague. Following this, we can be sure that George Eads will not be returning to MacGyver.
George Eads After MacGyver
George Eads's rise to fame followed his appearance as Las Vegas forensic scientist Nick Stokes on one of CBS's most successful crime procedurals; CSI: Crime Scene Investigation. His appearance on MacGyver is his second successful cast in a big series.
But George has also featured in films. In 2019, he starred as General Stevens in the South Korean action-war film The Battle Of Jangsari, alongside Megan Fox. Then he guest-starred as a coach in two episodes of the NBC family drama series This Is Us (2020-2021).
Where is George Eads Now?
George Eads currently lives in Los Angeles. He no doubt gets to spend as much time as he wants with his daughter. George hasn't featured in a lot of films or series after leaving MacGyver. He is probably more focused on building his relationship with his daughter.
The CSI revival series CSI: Vegas, which returned on CBS on October 6, 2021, featured some of the original cast members of the initial series (William Petersen and Jorja Fox). And although George Eads isn't part of the crew yet, he might still make a return to the series. The show's second season is scheduled to premiere on September 29, 2022.