Suzanne Marie Sevakis (born September 9, 1969) is an unfortunate girl who died in 1990 when she was 20 years old. In the few years she stayed on earth, Suzanne was kidnapped, sexually abused, and forced to work as a prostitute by Franklin Delano Floyd, a man who was supposed to be like a father to her.
To cap the sad story all up, Floyd forced Suzanne to marry him, and when she tried to run away, he preferred to kill her rather than give her the freedom she desired.
Suzanne Marie Sevakis' Parents Divorced When She Was Still A PreSchooler
Details about the exact date of birth of Suzanne Marie Sevakis are not available. However, she was born into the family of Clifford Ray Sevakis and Sandra Francis Brandenburg. Her parents were high school sweethearts when Suzanne was born. After her father returned from the Vietnam war, things changed for the family as he felt the war messed his life up. Her parents subsequently got divorced.
After the divorce, Sandra got married to her second husband, with whom she had three children; Allison (born in 1971), Amy (born in 1972), and Philip (1974). Things fell apart for Sandra and her second husband. To worsen her situation, a tornado swept her house away.
Her Mother Remarried Franklin Floyd, Who Became her Stepfather
In 1975, Sandra, who was overwhelmed with the fact that she did not have what it took to take care of four children, went to the church to cry her eyes out. While she was crying, Franklin Floyd walked up to her to inquire about her problem.
She told him that she was at risk of losing her children. After hearing her story, he offered to marry her so that he could be the father of her children and take care of them, an offer she gleefully accepted.
The twist here is that Franklin Floyd did not introduce himself by his real name. At that time, he was going by the alias Brandon Williams. Well, in Suzanne Marie Sevakis' story, this happens to be Floyd's first alias, and there is more to come.
Franklin Floyd Kidnapped Suzanne Marie Sevakis While Her Mother Was Serving A Short Jail Term
After Brandon Williams (Franklin Floyd) got married to Sandra, he became stepfather to Suzanne and her siblings. In 1975, Sandra was sentenced to 30 days in prison for passing bad checks.
While Sandra was in prison, Floyd ran away with her children. She returned to find the house empty. She later found two of her children, Alison and Amy, at a social service operation operated by a local church. She was never able to find Philip until 2019 when a man surfaced saying he believed he was Philip. After a DNA test in 2020, it was confirmed that he was Philip.
Franklin Floyd dropped the other three children, but he took Suzanne Marie along with him. This decision by Floyd ruined and cut short Suzanne Marie's life. Sandra tried to open a police case concerning her missing child, but the police said since he was legally Suzanne's stepfather, she could not file a kidnap case against him as he had the right to be with the child.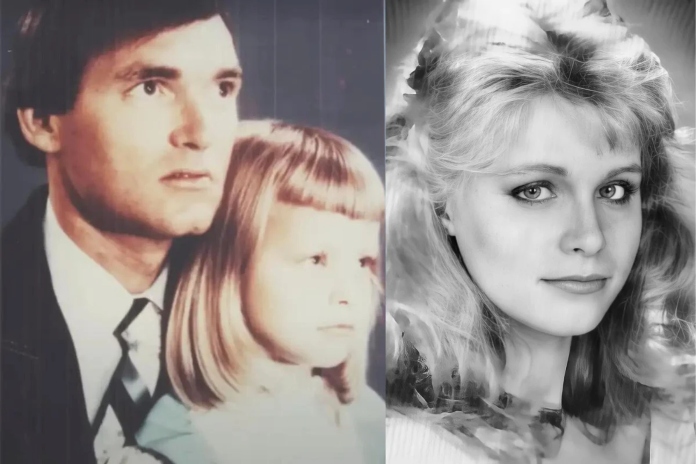 He Raised Suzanne Marie Sevakis As His Daughter
At the time Franklin Floyd kidnapped Suzanne Marie Sevakis, she was six years old. He was kind enough to enroll her in Oklahoma City Elementary School but not without changing her name to "Suzanne Davis."
While growing up, he told her unreliable stories about how he became her father. He convinced her that her biological parents had abandoned her, and he rescued her and took her in as her father. Suzanne graduated from high school in 1986 at Forest Park, Georgia, but with the name Sharon Marshall. As of this time, Floyd had also changed his name to Warren Marshall.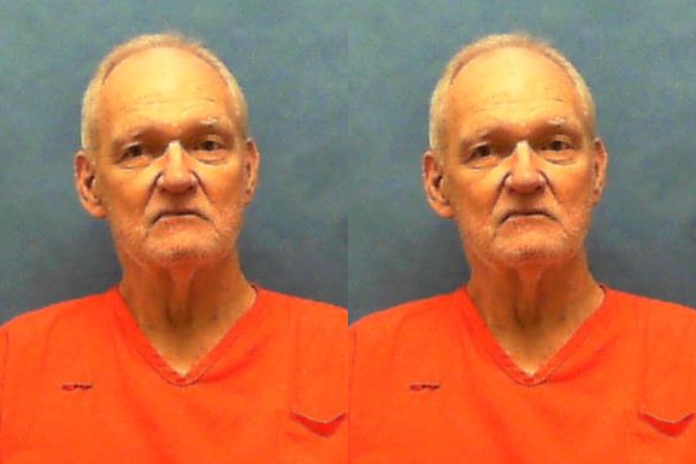 While graduating from high school, Suzanne Marie Sevakis was awarded a scholarship to study aerospace engineering at the Georgia Institute of Technology. Unfortunately, Suzanne did not take the scholarship because she got pregnant, and her father (Floyd) did not want her to go to college.
Rather than going to college, she moved to Tampa, Florida, with Franklin Floyd, and after giving birth, she gave the child up for adoption.
Suzanne Got Married To Floyd In 1989
In 1988, Suzanne Marie Sevakis had another child who is most likely Micheal, her second born. After Suzanne gave birth and gave the baby away, she became an exotic dancer. According to reports, she did this to earn money for herself and Franklin Floyd.
By 1989, they had moved to New Orleans, and she got married to her abuser. She moved from being his daughter to his wife at the age of 20. While living in New Orleans, Suzanne had another child that she gave up for adoption.
Once again, Suzanne Marie Sevakis' alias changed from "Sharon Marshall" to "Tonya Dawn Tadlock," and Franklin Floyd changed his alias from "Warren Marshal" to "Clarence Marcus Hughes."
Still, in 1989, Floyd and Suzanne moved to Tulsa, Oklahoma. Suzanne changed her name again to "Tonya Dawn Hughes" while she worked as a dancer at a strip club.
Franklin Floyd Later Killed Suzanne Marie Sevakis
While working as a dancer at a strip club in Tulsa, Oklahoma, a colleague called Karen Parsley encouraged Tonya (Suzanne) to leave the strongholds of Franklin Floyd and run away. Tonya told Karen that if she did that, Floyd would kill her and her son.
At that time, Floyd joined the Fraternal Order of Police, despite not being a real police officer, and he told Suzanne that he would track her down anywhere she tried to go. Despite the fear and threats, Suzanne tried to take her chance. In April 1990, she eloped with a college student called Kevin Brown, who she was in a discrete relationship with, and while eloping, she took her son with her.
That same month, Suzanne was found lying almost lifeless with groceries scattered around her on a highway 100 miles outside Oklahoma City. After investigations were carried out, it was discovered that she was coming from a convenience store to a nearby motel called Motel 6 when she got hit by a hit-and-run truck.
She was rushed to the hospital with a large hematoma around the base of her skull and several other severe bruises. Unfortunately, she was not able to survive the incident. When Floyd arrived at the hospital, he claimed that he fell asleep while waiting for her to pick up things from the grocery store.
Suzanne Marie Sevakis Had Three Children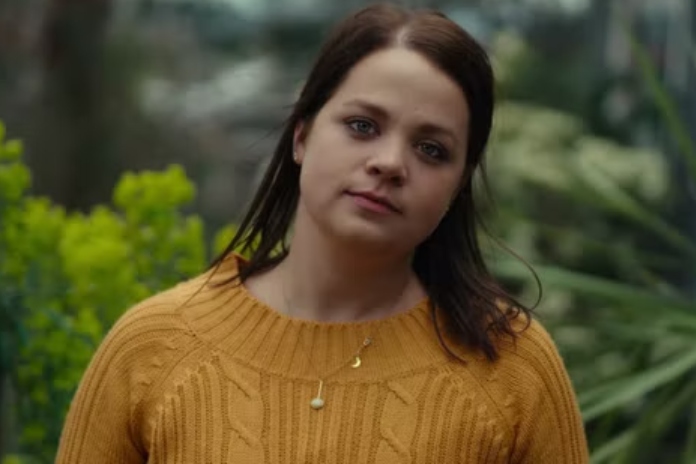 Despite living for a short time, Suzanne Marie Sevakis gave birth to three babies. However, details about how exactly her children were born and when are not clear. She got pregnant with her first child in high school, who she gave up for adoption, and the exact whereabouts of this child is not exactly known.
After her first child, she gave birth to a second named Micheal. Micheal was born between 1987 to 1988. From the looks of things, she did not give Micheal up for adoption, and he lived with her and Floyd.
Around 1989, Suzanne gave birth to another child called Megan. Megan was born in New Orleans and was placed for adoption.
Franklin Floyd Also Killed Her Son Micheal
After the death of Suzanne Marie Sevakis, Franklin Floyd put Micheal up for adoption. At this time, he thought Micheal was his son. Not long after Michael was placed for adoption, he was taken into a foster home.
His foster parents at that time complained to the authorities that he was showing hysterical behavior, was non-verbal, and had limited muscle control. However, after staying in his foster home for some time, he showed signs of improvement.
By 1994, his foster parents were able to start the adoption process. Still, six months down the line, a paternity test was conducted on Michael to ascertain that Floyd was his father, but the test proved that Floyd was not Micheal's biological father.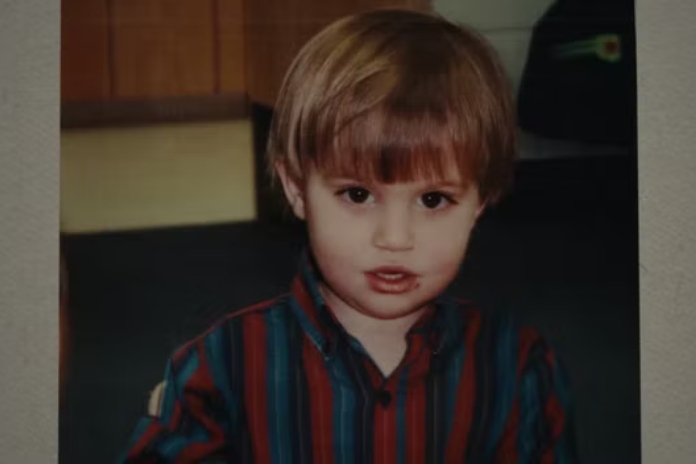 While Micheal was in his foster home, Floyd spent time in prison. When he got out, he tried to gain back custody of Micheal, but it was denied due to his criminal record and the new findings that he was not Micheal's biological father.
On the 12th of September 1994, Franklin Floyd showed up at Indian Meridian Elementary School – Micheal's school. Micheal was in first grade, and Franklin Floyd held the school principal, Mr. James David, at gunpoint, requesting to see Micheal.
Mr. James took Floyd to Micheal's class, and Franklin Floyd abducted both the principal and Micheal but dropped the principal along the way and took Michael with him. Two months after the kidnap, Franklin Floyd was arrested, but Micheal was nowhere to be found.
There was so much speculation about what had happened to Micheal, but it was until 2015 that Floyd confessed to killing the boy. According to Floyd, he shot Micheal in the head to make it fast.
Suzanne Marie Sevakis's Story is Captured in a 2022 Netflix Documentary
The Netflix true crime documentary "The Girl in The Picture" tells Suzanne Marie Sevakis' story. This documentary got the audience captivated and left them with sad reactions. So many people were offended by the fact that Suzanne's parents did not make extra efforts to take her from Franklin Floyd.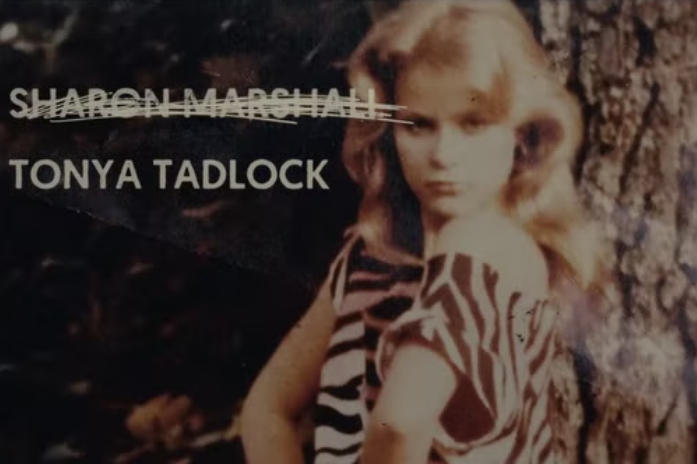 The documentary was released on Netflix in 2022. Karen (Suzanne's stripper friend), Megan (her last child), and Sandra (her mother) were some of the people featured in the documentary. Before the release of "The Girl in The Picture," an investigative journalist called Matt Birkbeck wrote a book titled 'A Beautiful Child' in 2004. This book brought Suzanne Marie Sevakis' story to light.
The book gathered international attention and led to the case's revival by the FBI and National Center for Missing and Exploited Children in 2011. In 2014, during an interview with two FBI agents, Franklin Floyd finally revealed Suzanne's true identity as Suzanne Marie Sevakis.