Preity Zinta's husband is Gene Goodenough. The couple got married in 2016 and made their home in Los Angeles, United States. In 2021, about five years after marriage, Preity and Gene welcomed twins via surrogacy.
Preity is undoubtedly the more popular one in her marriage as she is an award-winning Indian actress and entrepreneur who was ranked among the highest-paid Hindi film actresses and Asia's Sexiest Women in the 2000s. Her husband, on the other hand, is an American financial analyst serving as the senior vice president for Finance at hydroelectric power company – NLine Energy.
Preity Zinta and Gene Goodenough Met In Los Angeles
Zinta is not one to reveal many details about her personal life, but after her marriage in 2016, questions poured out about her love life. Many wanted to know how the actress finally found some "goodenough" for her. While speaking to fans via Facebook live in order to update them on her future projects, the actress was kind enough to include a few details about her husband.
In the video, Zinta revealed that she met Gene Goodenough in Santa Monica, Los Angeles, after which they dated for about half a decade. Being that they married in 2016 (precisely on the 28th of February), this would mean that she met her husband sometime in 2011. She would then jokingly say that she was not going to give all of the details away… and she didn't.
Zinta is a frequent visitor to Los Angeles as it is the place where she has family, she has a nephew and niece living there, and she occasionally visits them, it is highly likely that it was during one of such visits that she met Gene Goodenough.
While the TV actress Zinta is an open-minded person when the issue of religion is brought forward, her husband Gene was raised in a Christian home. He still maintains Christianity as his choice of religion.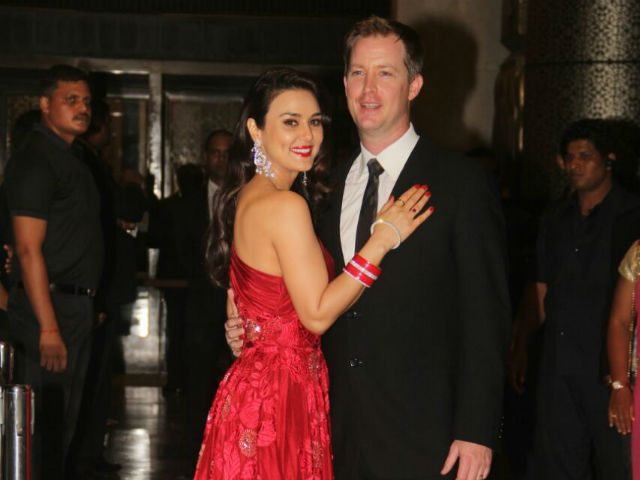 Zinta and her longtime boo officially sealed their love in 2016, when they tied the knot in a Hindi wedding ceremony held in Los Angeles. Their family members and close friends graced the ceremony. The couple later had a lavish reception ceremony in Mumbai to celebrate with their friends there including a good number of Bollywood's top stars.
Who Is Preity Zinta's Husband, Gene Goodenough?
Zinta's husband studied Management and is a graduate of Marshall School of Business in Los Angeles. Coincidentally it was the same business school attended by the famous reality star Rob Kardashian. He currently works as the Senior Vice-President for Finance at NLine Energy Inc. He previously worked with the Bank of America as their Assistant Vice President and prior to that as the Vice President/Director of Product Management at Interthinx.
Goodenough had made the news for his relationship with the Bollywood actress even before their marriage. Considering their long dating timeline, Gene has obviously been with her through thick and thin. When Zinta filed a complaint in 2014 stating that she was molested by her ex-boyfriend Ness Wadia at Wankhede Stadium in Mumbai, Gene whom she was dating at the time was named as a key eye-witness. As the report stated, Gene was the one who stopped Ness from his advances at Priety.
Preity Zinta has an amazing family, and she and her husband are a perfect fit for each other. Since they got married, they have been spotted loved up attending IPL matches together and watching joyfully from the stands. While Zinta has a height of 5 feet 4 inches (1.62 meters), her husband is reportedly 6 feet tall.
Who Are Preity Zinta's Kids?
Sometime in 2018, Preity Zinta was photographed outside her parents' Mumbai home trying to cover what was suspected to be a baby bump; thus speculations were that the couple is expecting their first child. However, the actress and her husband never commented on the assumptions. They have since remained very private about their personal lives; thus, it is difficult to say whether or not the couple are now parents to their own biological kids.
Additionally, in keeping up with her philanthropic efforts, Preity adopted 34 orphaned kids on her 34th birthday to celebrate her new age. She is committed to seeing all the kids through school and providing care and love to them, to the best of her ability.
According to the BBC, the actress is a United Nations Aids Goodwill Ambassador – working against the transmission of HIV/Aids from mother to child, she also works with the Loomba Trust to help widows and children.
Preity Zinta's Previous Relationships
Like most married people, Zinta has had her fair share of past romantic relationships. Being a public figure, the tabloids were always quick to romantically link her with men she was spotted with, most of which were rumors and lacked solid proof, expressing her frustrations about the constant rumors the actress once said "I am a private person.
I am amazed when I see so much being written about my life, without being confirmed by me. It has stopped bothering me…" Here is a look at some of the men she dated and was linked with.
Preity Zinta and Ness Wadia
At the start of their relationship in 2004, it all seemed like a match made in heaven. The actress and the Indian business magnate and Bombay Dyeing heir, Ness Wadia were occasionally seen in public, attending events or just hanging out. While out, they always looked loved up, holding hands, and sharing kisses. They were guests at the Abhishek and Aishwarya.
Many thought they would go on to tie the knot, but a wedding never materialized. And then came 2009 when it all came crashing down. The actress accused the businessman of mental torture and domestic abuse. The couple reportedly finally called it quits that year after Ness had slapped her at a party.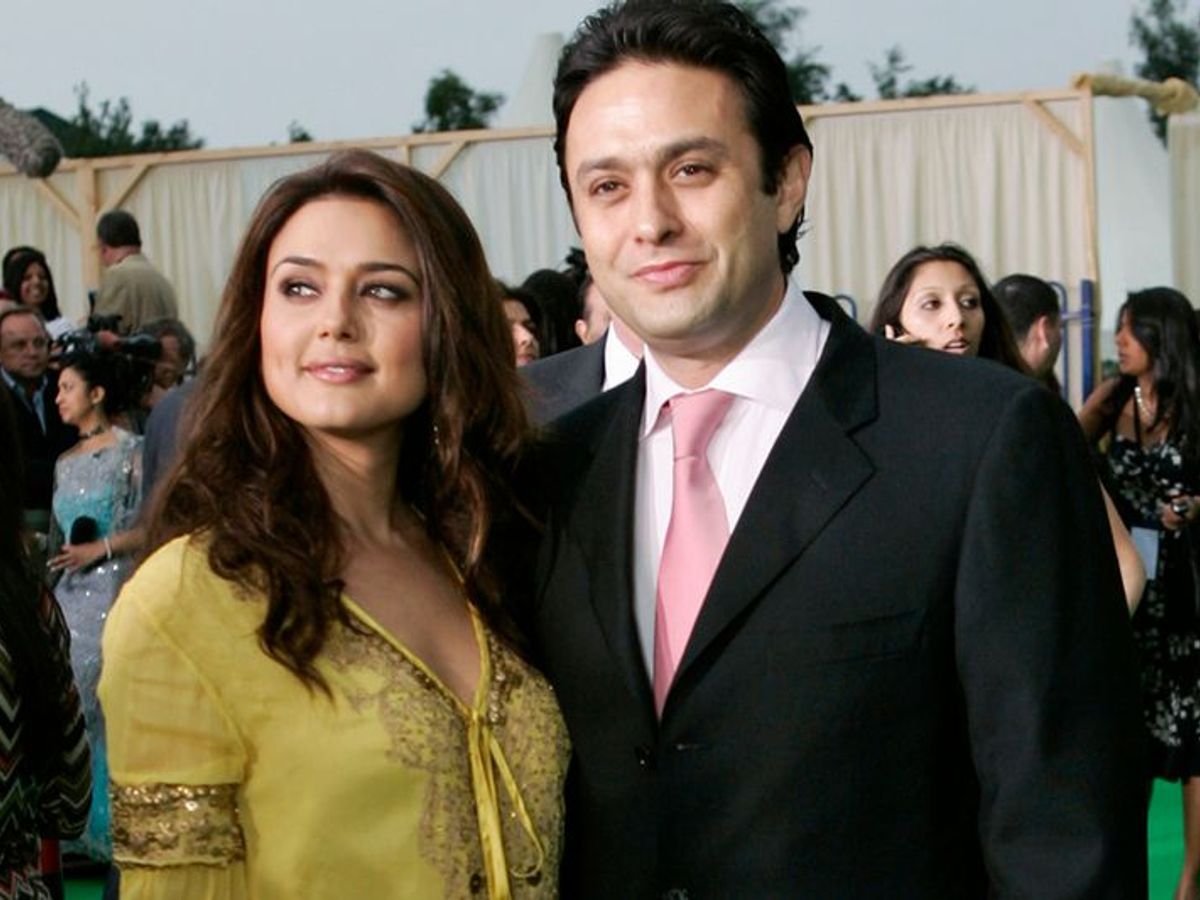 While the couple ended things romantically, further details emerging years later confirmed that they still kept in touch as they continued working on a professional level. In 2014, news surfaced that Zinta had filed a harassment suit against the business tycoon.
In her statement, she said that she had been working with him as they both owned Kings XI Punjab, she, however, stated how she continued to suffer abuse at the tycoon's hands even though they were not intimate anymore.
The actress stated that Ness would abuse her in front of family and friends and when she confronted him, he threatened her with dire consequences, saying that she was just a mere actress and that he had powers enough to make her disappear. He was the one who attacked her at the Wankhede stadium when Gene defended her. The duo battled out in court, however, full details of how the case ended never made it to the media.
Preity Zinta and Marc Robinson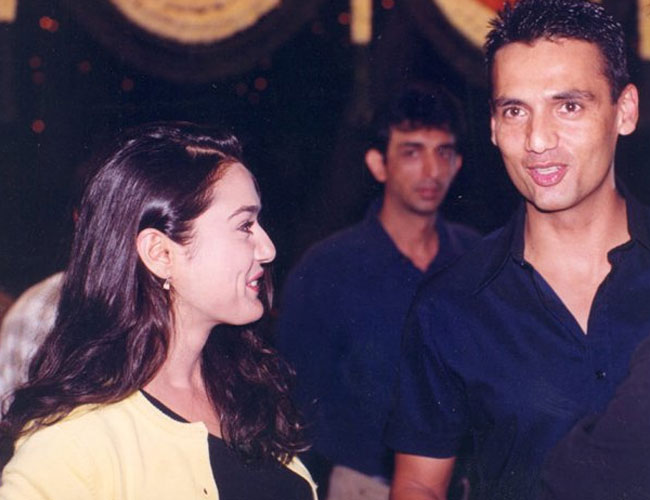 Though neither Robinson nor Zinta confirmed it, many reports surfaced that the two were an item and more than just good friends. She is said to have met the actor and model Robinson while she was starting out in the show business world as a model.
Though she never confirmed their romance, Zinta once stated that she was really grateful to Robinson for helping her have a smooth transition into Bollywood. She also confessed to having a lot of fond memories with him.
Preity Zinta and Brett Lee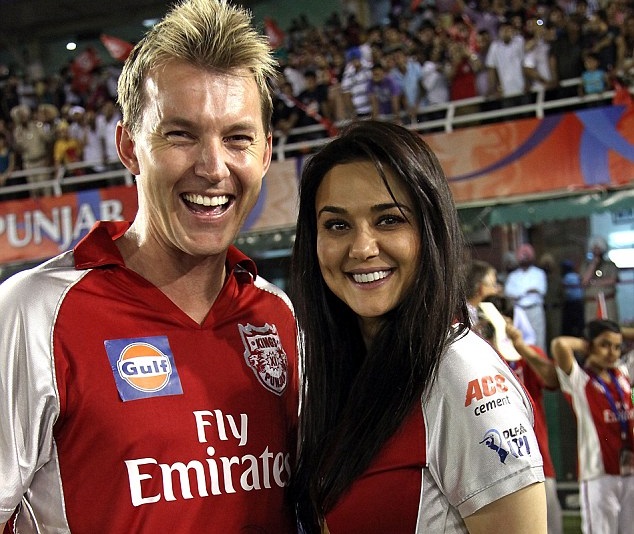 Preity Zinta has been linked to many men, many falsely, however, she once said that she did not take it to heart that she was linked with two men, one of them being Australian cricketer Brett Lee as she said that he is like a brother to her.
Due to their frequent meetings, speculations were rife that they were an item, but none ever confirmed it. Lee, however openly stated that Zinta was a lovely person. Lee married Lana Anderson in 2014.
Preity Zinta and Yuvraj Singh
Yuvraj Singh is the other man that Zinta said she was glad to have been linked with as she also considers him like a brother. Both Lee and Singh played for Kings XI Punjab owned by Zinta and her ex Ness. Like with Brett, neither of them ever confirmed rumours of the relationship.