Michele Morrone's new girlfriend is Moara Sorio, a financial consultant, model, and social media star. Before her, he had dated other women and even married once.
Michele Morrone, who played the lead role in the Polish film 365 Days, had been in a relationship with American media figure Moara Sorio since November 2022. The actor has been in relationships with several famous figures like Anna-Maria Sieklucka, his co-star in 365 Days, Khloe Kardashian, and more. Keep reading, as all there is to learn about Michele Morrone's relationship has been detailed in this article.
Is Michele Morrone Dating?
Yes! Michele Morrone is in a relationship with Moara Sorio, according to various reports. They have reportedly been together since November 2022 but have tried to keep their relationship private and out of the public eye. 
However, they have been spotted several times in places like the streets of Italy in March 2023. In May 2023, they were also sighted together once more while strolling through Portofino, Italy, holding hands.
They have also been reported to have gone out for lunch with friends. 
According to reports, Michele and Moara were still dating as of August 2023 but have not been publicly spotted out together since May, nor have they shared photos of one another on social media. Irrespective of this, the duo have not shared any breakup messages and are still believed to be together.
Who is Michelle Morrone's Girlfriend?
Michele Morrone's girlfriend is Moara Sorio, a Swiss model, financial consultant, and social media star who heads Bodyfit & Company AG's personnel department. She was born on August 1, 2002, in Zurich, Switzerland, and is 21 years old as of 2023. Her parents are Tiberio, a businessman, and Carmelo Sorio, a personnel manager.
She was raised in Zurich, Switzerland, by her parents alongside her sister, Asia Sorio, and brother, Fabio Sorio. Details of what her siblings do for a living are unknown to the public. 
Moara Sorio bagged a bachelor's degree in Kauffrau EFZ in 2021 and received a Business English Certificate preliminary from Cambridge University Press and Assessment English.
She has worked as an intern in notable positions in several places, like BVZ Berufslehr-Verbund Zürich. The model went on to work at CSS Insurance from September 2021 to November 2021 as an associate. She also served at Samsung Electronics for a year before joining Cembra Money Bank, where she currently works as a financial consultant in the customer service department.
Michelle Morrone's Relationships
Michele Morrone has previously been married to Rouba Saadeh and has been linked to a few women in the past, though he tries his best to keep his love life private. However, some of his previous relationships have been made public by the media. Here is a timeline of Michele Morrone's relationship.
Michele Morrone's First Marriage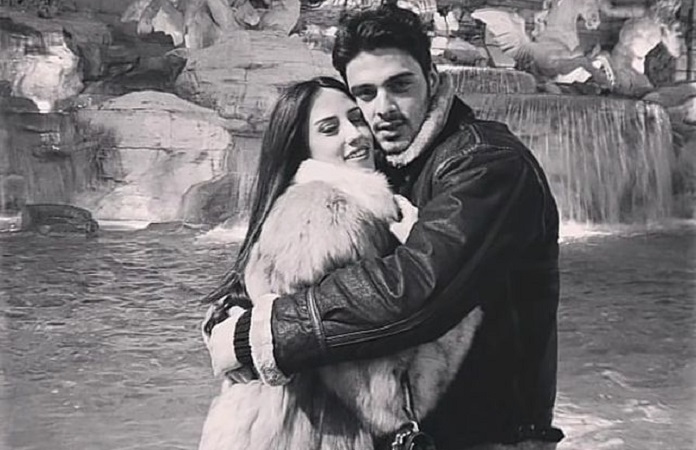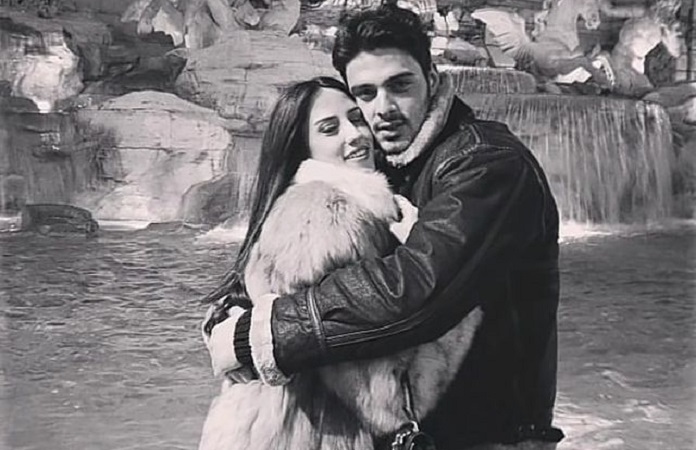 Michele Morrone was previously married to Rouba Saadeh, a Lebanese fashion designer and stylist, in 2014. He reportedly got to know her years earlier through one of his friends, and they dated for a while before getting married in 2014 in a private ceremony attended by close friends and family. Regretfully, nothing is known about the location or the precise day of the wedding. Their marriage lasted just four years before they divorced in 2018.
Meanwhile, a year after his split from Rouba Saadeh, Michele returned to the entertainment industry. He appeared in 365 DNI, one of his greatest hits to date. His portrayal in the film restored his reputation as a fan favorite and revitalized his career.
Anna Maria Sieklucka And Michele Morrone's Relationship
Michele Morrone and Anna Maria Sieklucka are close friends who have starred together in movies. The two starred in the Netflix film 365 Days as the lead performers, but due to their online chemistry, the rumor wheels had it that there might be more going on behind the scenes.
Many people speculated that Michele Morrone and Anna Maria Sieklucka were in a real-life relationship because of their on-screen romance. However, the actor disclosed that some people wanted them to be a couple, but they regarded their friendship more.
He also revealed that their scenes were very intense, and if they didn't love each other and didn't have a link on set, it would not have seemed real. The actor concluded that they were forced to be friends, but they became real friends, and he loves Anna.
On the other hand, Anna-Maria is presently dating theater director Łukasz Witt-Michałowsk. She disclosed in the interview that she has been dating Łukasz Witt-Michałowsk for more than a year. She also uploaded a picture where she was with her partner. This further ended the rumors that she and Morrone were dating.
Khloé Kardashian
In 2022, there were rumors that Morrone was dating American media celebrity Khloé Kardashian after he shared a photo of the two of them on Instagram. However, he didn't confirm whether he was in a relationship with her. On the other hand, on June 15, 2023, in an episode of The Kardashians, Kim Kardashian revealed that she tried to set her sister up with the Italian actor at a fashion show in 2022.
Khloé acknowledged that she didn't know about the setup but disclosed that she wasn't against it. She revealed she didn't know she lost her mojo but guessed Kim thought she did, so they needed to find him somewhere. The media celebrity also stated that she thinks Michele is attractive and looks like a man, as she adores a decent man. In conclusion, Khloé and Michele Morrone were never in a relationship, as it was all set up by Kim.
FAQs
Is Michele Morrone Single?
No! Michele Morrone is not single, as he is in a relationship with Moara Sorio, a Swiss model, financial consultant, and social media star who is the head of Bodyfit & Company AG's personnel department. They began dating in November 2022 and are believed to have been going strong since there is no news of a breakup.
Who is Michele Morrone's Wife Now?
Michele Morrone does not have a wife right now but is in a relationship. Meanwhile, he was previously married to Rouba Saadeh in 2014 but divorced in 2018 due to some reasons best known to them.
Is Michele Morrone Gay?
Michele Morrone is not gay. He publicly denied the claims of being gay and has not been in any relationship with someone of the same sex.