Michael Francis Sinatra is the son of Frank Sinatra Jr., the iconic American singer. He was born on March 1, 1987, and is currently 36 years old. Just like his father, he is a musician.
Although Michael Francis Sinatra's father had three other children before him, he was the only child of the singer, whom he recognized as his legitimate child. Here is all you need to know about the celebrity kid's life.
Biography Summary of Michael Francis Sinatra
Full name:

Michael Francis Sinatra

 
Nickname:

Michael Sinatra

Gender:

Male

Date of birth:

March 1, 1987

Michael Sinatra Age:

36 years old

Ethnicity:

Mixed

Nationality:

American

Zodiac sign:

Pisces

Sexual Orientation:

Straight

Marital Status:

Single

Michael Sinatra's Parents:

Frank Sinatra Jr. and Patricia Ward Fisher

Siblings:

Francis Wayne Sinatra Jr., Natalie Oglesby Skalla, and Francine Sinatra Anderson

Famous for:

Being Frank Sinatra Jr.'s son

Michael Sinatra's Instagram:

@michaelsinatra

Facebook:

@MichaelSinatra
Michael Francis Sinatra was Born 36 Years Ago by Patricia Ward Fisher
Michael Francis Sinatra was born on March 1, 1987, and is currently 36 years old. He was born in the United States to his father, Frank Sinatra Jr., and his mother, Patricia Ward Fisher.
From a young age, Michael's parents chose to protect his privacy and so did not release any information on the schools he attended. Although Michael has three older siblings, he did not get the chance to spend much time with them as his father did not recognize them as his.
Were Michael Francis Sinatra's Parents Married When They Had Him?
At the time of his birth, Michael Francis Sinatra's parents were not married. Rather, they were in an amorous relationship, and Michael's mother worked as a secretary for his father. Although Michael's parents were never married, they were both involved in raising him and remained close friends till his dad died in 2016.
Even though Frank Sinatra Jr. may have been described as a deadbeat father by his other "illegitimate" children, he made sure that Michael Francis Sinatra, his only legitimate child, never had the bad childhood he once had. Because of this, he was fully present in his life, and the two of them were spotted together on several occasions.
Michael Francis stepped into the limelight after his father's death and described him as a great person who had been a source of inspiration to many people. He disclosed that the two of them spent quality time together and that just a month before his father's death they had spent four days together in Palm Desert.
Michael Francis Sinatra Has 3 Other Siblings
Michael Francis Sinatra has 3 older step-siblings; Francis Wayne Sinatra Jr., Natalie Oglesby Skalla, and Francine Sinatra Anderson, all of whom his father had with three different women. However, Michael did not get to spend much time with his step-siblings because his father did not acknowledge them and so did not play any part in their lives or let them into theirs.
Although Michael had a great relationship with his father, not much can be said about the relationship between his dad and older siblings. In 2016 Michael's older brother, Francis Wayne Sinatra Jr, especially strained on how bad his relationship with their dad had been.
In an interview with Daily Mail, the younger Francis Wayne Sinatra revealed that his father had rejected him even before he was born and that up until his death they had met just once and for a very short while.
Meet Michael Francis Sinatra's Dad, Frank Sinatra Jr.
Michael Francis Wayne Sinatra, otherwise known as Frank Sinatra Jr., was an American actor, singer, vocalist, songwriter, and music organizer. He was born on January 10, 1944, and died on March 16, 2016, when he was 72 years old. He was the son of all-time American iconic singer Frank Sinatra and his wife Barbatio Sinatra.
Just like his father, Frank had a successful music career and is best known for his songs like His Way, It's Alright, and Black Night. He also made some appearances on television shows like Son of the Beach, Bookie of the Year, Aru Heishi No Kake, Code Name Zebra and A Man Called Adam.
In 2016, Frank suffered a cardiac arrest while he was on tour in Daytona Beach. He was taken to Daytona Hospital, but sadly, his condition could not be managed, and he later died on March 16, 2016. His obituary stated that he was survived by only one son, Michael Francis Sinatra.
Frank Sinatra Jr. was Once Married but Also Had Babymamas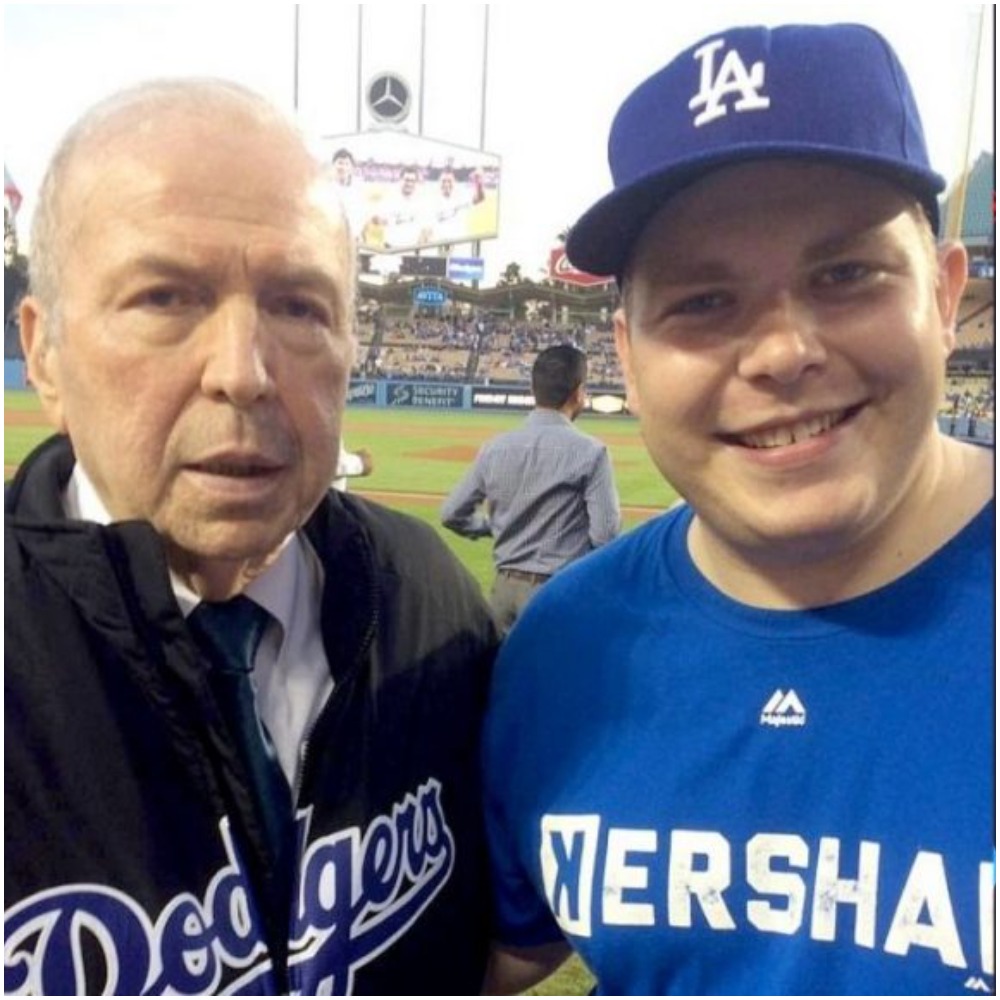 Frank was once married to Cynthia McMurry. The union lasted from 1988-2000 but didn't produce any child/ren. However, outside his marriage, Frank had already had intimate relationships with four different women, each of whom bore him a child. Here is a breakdown of his relationships with these women and the children they had for him.
Mary Wallner was His First Babymama
On November 16, 1972, Frank welcomed his first daughter, Francine Sinatra Anderson with his first baby mama, Mary Wallner. Although Frank had been in a relationship with Mary for over four years, he denied the paternity of their daughter.
However, to secure a legitimate pedigree for her daughter, Mary was forced to write a letter to Frank's father, Frank Sinatra Sr. to inform him of the existence of his granddaughter.
Mary Oglesby Bore His Second Baby
Frank's second baby mama was Mary Oglesby. The couple had one daughter together, Natalie Oglesby, who was born on August 24, 1977. However, Frank, just like with his first daughter, Frank once again did not acknowledge this daughter and so exempted himself from both mother and child's life.
Mary Fleming Bore Francis Wayne Sinatra Jr.
In the late 70s, Frank got into another relationship with the third Mary- Mary Fleming. This relationship lasted for only 6 months and resulted in the birth of their son, Francis Wayne Sinatra Jr., on May 8, 1978.
Just like the previous ones, this relationship also came with its ups and downs as Frank once again denied the unborn child and even almost prevented Mary from giving their son his name.
Michael Francis Sinatra is the Only Child Frank Sinatra Recognized as His
Frank's last child was Michael Francis Sinatra, whom he had on March 1, 1987, with Patricia Ward Fisher. This was the only child whom he acknowledged and who was listed in Frank Sinatra's obituary.
Frank's failure in his fatherly role to his first 3 children may be due to the rough childhood he had, having to cope with his father always being away from home and him. But, although denied the paternity of these three, he still paid child support for all of them. However, after his death, it was discovered that he willfully left out all 3 of them from his will.
What Does Michael Francis Sinatra Do for a Living Now?
Michael Sinatra is a musician, just like his father and grandfather. Although he is just kick-starting his music career, he is already making waves in the industry and promises to be a great singer like his father and grandfather. Apparently, music runs in the Sinatra gene. He has an album to his name titled Standards Two (Deluxe Edition).
He is steadily gaining recognition as an American jazz singer who travels around with a full orchestra, jazz quartet, solo pianist, and band. His velvet baritone voice has been described as one that arouses the affection of people to golden age music.
As a traveling musician, Michael has played in Chicago, Illinois, Palm Springs, San Diego, Los Angeles, St. Louis, Missouri, Carmel-by-the-Sea California, Big Sky Montana, Hailey Idaho, Lake Tahoe, Reno, Nevada, Phoenix, Flag Staff, Tucson, Scottsdale Arizona, Little Rock Arkansas, and Orlando Florida. Aside from the US, Michael has also performed in Europe
Michael Francis Sinatra's Net Worth
Michael's official net worth has not been released to the public. However, he inherited a large sum of $50 million from his dad after his death, and with this, he can afford to live a luxurious lifestyle.