Willie Nelson's wife is currently Annie D'Angelo whom he met in 1986 and got married to in 1991. Before her he was married to Martha Matthews (1952 – 1962), Shirley Collie (1963 – 1971), and Connie Koepke (1971 – 1988). From his four marriages Willie Nelson has seven kids namely;  Lana Nelson, Susie Nelson, Willie Hugh (died of suicide in 1991), Paula Carlene Nelson, Amy Lee Nelson, Lukas Autry, and Jacob Micah.
The amount of story and detail worth learning about Willie Nelson's life is large enough to fill up the pages of a decent-sized book. The American icon has been a professional musician for more than six decades, during which he has accomplished everything imaginable. However, if you asked Willie Nelson, none of his achievements match his love for his family, who has been beside him throughout his exceptional career. Here is a closer look at Nelson's wives, children, including details about his upbringing.
Willie Nelson at a Glance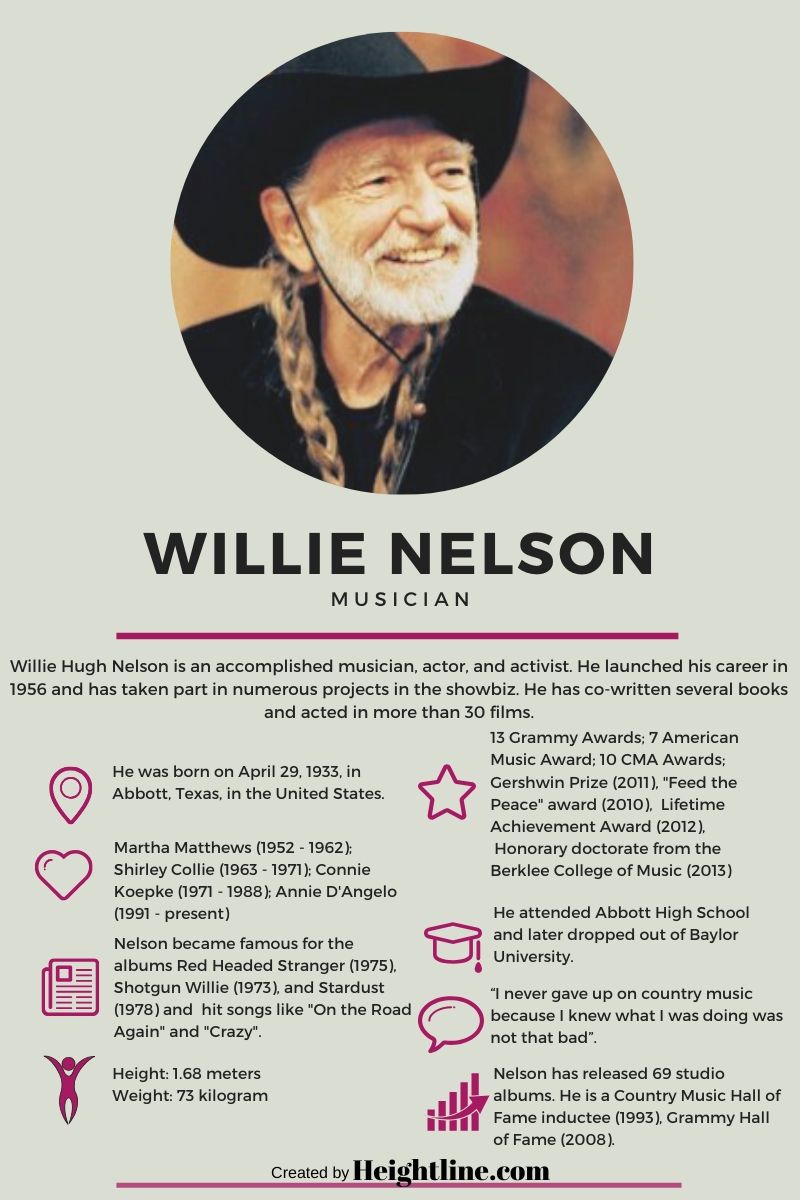 Willie Nelson Grew Up with His Grandparents
Before he grew up to make a family of his own, Willie Nelson grew up in what could best be described as an unideal environment. Shortly after he was born on the 29th of April, 1933, in Abbott, Texas, his mother, Myrle Marie, left him. His father did not hang around too long after, leaving after he remarried.
As a result, Willie Nelson and his only biological sibling, an older sister named Bobbie Nelson, were raised by their grandparents. His grandfather, William, was a blacksmith who picked cotton during the summer and taught other people to sing.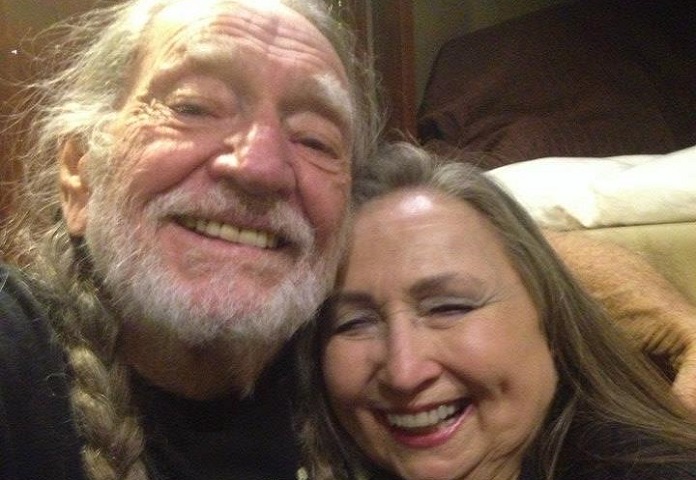 Willie never liked picking cotton, but he loved singing. So, at the age of six, his grandfather bought him a guitar and taught him how to play. Using the skills he learned from his grandfather, Willie and his sister sang songs in their local church, and also earned money by singing and dancing in taverns and halls.
The musical relationship that began between him and his sister as a child has remained to date. Bobbie Nelson is a member of Willie Nelson's famous band, The Family.
Timeline of Willie Nelson's Marriages: Meet His Spouses
One of the defining facts of Willie Nelson's life is his unconventionality, and outside of his music, his marital life is perhaps, where it is most pronounced. The American icon has been married four times, with each marriage ending for different reasons. His wives include Martha Matthews, Shirley Collie, Connie Koepke, and Annie D'Angelo, the latter being his current wife.
Martha Matthews (1952 – 1962)
Willie Nelson's first attempt at his own family began in 1952. During their time together, he was the subject of several incidents of domestic abuse. The level of domestic violence he suffered while he was married to Martha is best punctuated by an incident, where she sewed him up in bedsheets and repeatedly beat him with a broomstick.
However, despite the violence that characterized their marriage, Nelson and Martha shared three children, two of whom are still alive. Lana Nelson, Susie Nelson, and Willie Hugh, Jr. Willie died of suicide in 1991. After a decade of violence, Willie Nelson and Martha parted ways in 1962.
Shirley Collie (1963 – 1971)
Shirley Collie Nelson is the second wife and the only professional singer Willie Nelson was married to. The two of them met in 1962 after music producer, Joe Allison, encouraged her to work with Willie Nelson, while he was still an aspiring musician.
Their professional partnership quickly became a romantic one, and in 1963, Willie Nelson and Shirley Collie became a family. She helped raise his three children from his first marriage, but they never had children of their own.
Their partnership hit the rocks in 1971 after Shirley learned about Willie's infidelity. He had fathered a child with Connie Koepke, a woman who would become his third wife.
Connie Koepke (1971 – 1988)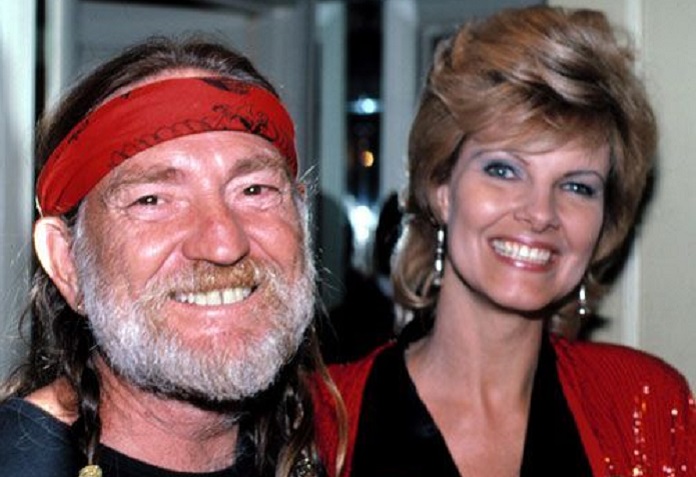 Shortly after his marriage to Shirley Collie came to an end, Willie Nelson made his third attempt at a family with Connie Koepke. They got married and gave birth to another child, Amy Lee Nelson. The two of them had met while he was on the road, performing at Cut and Shoot, Texas.
After two children and 17 years, Connie and Willie got divorced. At the time, it was the longest marriage of Willie Nelson's life.
Annie D'Angelo (1991 – Present)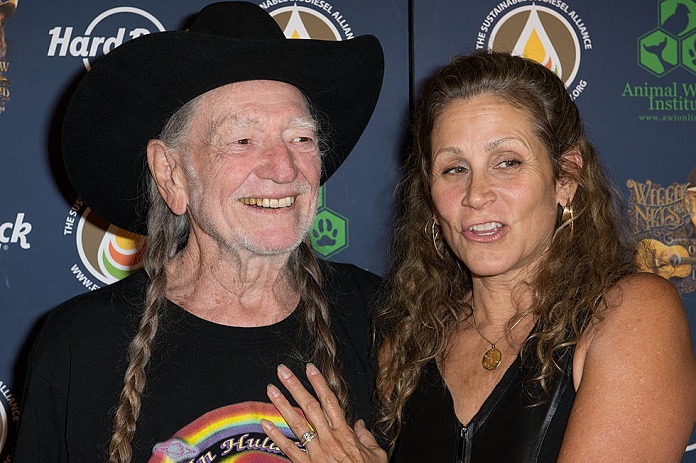 Infidelity was a major culprit for the end of Willie Nelson's marriages, and it was also at fault with Connie Koepke and this time the woman in question is Annie D'Angelo. Annie, who was a makeup artist, met Willie Nelson in 1986, while he starred in the film, Stagecoach.
After their relationship led to the end of his marriage to Connie, Willie and Annie got married in 1991. They have remained together ever since, placing their marriage as the longest of the icon's life.
Together, they share two children, Lukas Autry and Jacob Micah. Despite the unsavory way in which his marriages have ended, Willie Nelson insists they are all one big family. According to him, he doesn't have ex-wives. Instead, he has 'additional wives.'
Meet All His Children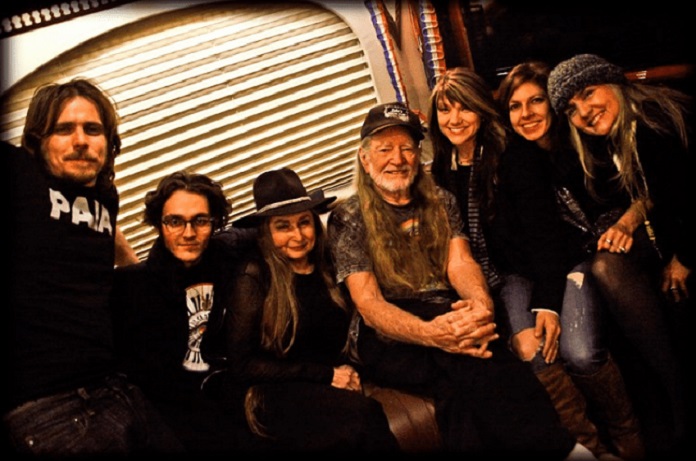 From his four marriages, Willie Nelson has seven children, all of which make up his large family. Although he has publicly admitted he may not have been the best father to his children, due to his continued absence, his children maintain a deep love for him.
Aside from the familial love they share, some of them have also followed in their father's footsteps as musicians, to a varying degree of success.
Lana, Susie, and Willie Hugh, Jr.
The two surviving children from Willie Nelson's marriage to Martha Matthews both work in the entertainment industry. Lana Nelson has had a brief stint as an actress, appearing in a small role in the 1986 film, Red Headed Stranger. She has also worked as a costume designer. However, her most prominent work is behind the scenes, working on the family's business.
Her sister, Susie, is an author. She has a published book, Heart Worn Memories: A Daughter's Personal Biography of Willie Nelson. She is also a TV host, having co-hosted Susie's Gospel Hour with his father in 2012.
Their third sibling, Willie Hugh, Jr, unfortunately, died in 1991 on Christmas Day after he committed suicide.
Paula Carlene Nelson and Amy Lee Nelson
Paula Carlene Nelson was born in October 1969. She is one of a couple of children in the Willie Nelson family who have followed in their father's footsteps as a country music singer. Paula is also a DJ. As a singer, she has released five albums, and as a DJ, worked at radio stations like KDRP-LP. She currently hosts a show on Willie's Roadhouse channel on Sirius XM.
Her biological sibling, Amy Lee Nelson, also has a modest career as a singer. She is a part of the musical duo, Folk Uke, along with Cathy Guthrie, based in Austin, Texas.
Lukas Autry and Jacob Micah
Lukas Autry is the first child from Willie Nelson's last and current marriage. He is a professional musician, who began his career in 2008. He has his band, Lukas Nelson & Promise of the Real. The group has released five albums and worked on other projects such as backup singers to Bradley Cooper in the popular film; A Star is Born. Other notable projects include two collaboration projects with Neil Young.
His brother, Jacob Micah, is also a musician. Although he is yet to gain a foothold in the industry like his brother, his band, Particle Kid, is on the rise. He has also gone on a few tours with his father, along with his brother.
Outside of the children from his marriage, Willie Nelson's incredible family include a daughter named Renee. She is a product of his relationship with an old lover, Mary Harney. Willie did not learn about her existence until she was an adult, according to his 2012 autobiography, Roll Me Up And Smoke Me When I Die.