Frank Sinatra had an estimated net worth of over $200 million at the time he died and following his will, his fortune was divided among his wives, children, grandchildren, and friends. 
One of the most successful and highly celebrated celebrities of the twentieth century to emerge from America is Frank Sinatra, a man that took his generation by storm through music and acting. With his talents, he was able to amass himself a huge fortune.
He is known as one of the few American artists that sold out more than 150 million records globally all throughout their music career. Frank Sinatra's net worth has drawn lots of attention to his family after his death as the question of who gets what lingers on.
How Frank Sinatra Made His $200 Million Fortune
There is no doubt that Frank Sinatra is one of the few American Pop singers who is multi-talented and versatile. He is a singer, actor, movie director, and producer. His perfect skills for singing and acting have made him a lot of fortune in his lifetime, which was passed over to his family after his demise. As the singer and actor that he is, Sinatra made a larger part of his fortune from these major sources;
Album Sales
Earnings from gigs
Showtime TV Rights
Sold-out Shows
Acting
Album Sales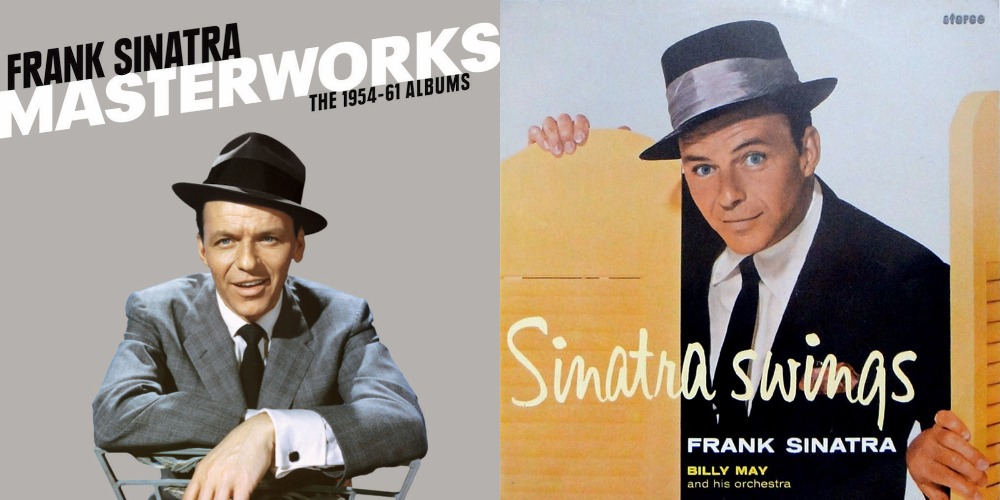 Even though there were several recording artists (whose music career started later around the 1950s onwards) that beat Sinatra in record sales when you look at the list of best-selling recording artists of all time, no one among the artists that started earlier could match up with Sinatra in record sales.
It was reported that at a point he started releasing his LPs (which is different from the singles he has earlier released), his sales from the LPs saw him recover from his previous losses and earned him a passive income source in his entire career life. He reportedly sold over 27 million records during this period.
Apart from this, he also made incredible sales from the other albums he later released, this fetched him lots of money and positioned him as one of the highest income earners from record sales.
Earnings from Gigs and Concerts
Sinatra made lots of money from many gigs in his career lifetime, which include;
Singing Waiter at The Rustic Cabin in 1938 @$15 per week
The signing of a two-year contract deal with bandleader Harry James in 1939 @ $75 per week
Signing as lead singer for Tommy Dorsey band @ $125 per week
$93,000 per week earnings for performing on stage in 1946
The signing of a 3-year contract deal with the Golden Nugget of Las Vegas at a whopping sum of $16 million.
$1.6 million earnings from a concert series at Carnegie Hall
$250,000 earnings from one evening performance at the Chicago Fest
ShowTime Television Rights
Sinatra was also reported to make several million from many TV shows. For example, in 1982, he made a sum of 1.3 million US dollars from Showtime television rights to one of his concerts tagged "Concert of the Americas" in the Dominican Republic.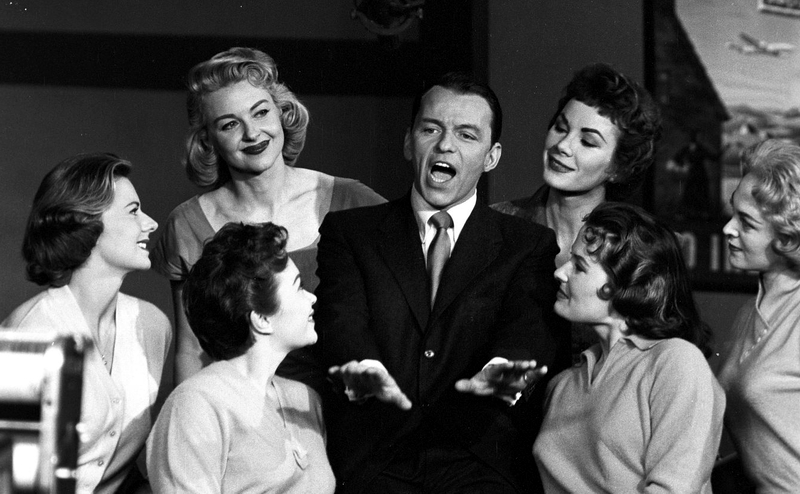 Sold-out Shows
Among the list of sources that fetched Frank Sinatra's net worth is his sold-out shows. He made lots of millions from selling out tickets for his shows, and any show he puts up witnessed a heavy turnout. At a time when the price of show tickets went up, he was making a killing from his shows, as people would not relent to see his performance. He made tens of millions of dollars from these shows.
Acting
Hollywood Films also contributed to Frank Sinatra's net worth. As an actor, a movie director, and a producer, Frank Sinatra proved he could do exactly with acting what he did with music. His talent and skills in acting saw him rake in several millions of US dollars.
Frank Sinatra, alongside Grace Kelly and Bing Crosby, was featured in a movie titled High Society in 1956; this movie fetched Sinatra $250,000, a movie that was widely accepted by the public, as they rushed out to watch the combination of Sinatra and Crosby on-screen in the cinema. This movie ended up earning more than $13 million, making it the highest-grossing movie of that year.
Sinatra also earned $200,000 for starring in the movie Can-Can alongside Maurice Chevalier, Louis Jourdan, and Shirley MacLaine in 1960. He also earned 25% of the profit from this movie for his role. Some of the other movies he featured in include;
From here to eternity (1953)
High Society (1956)
The pride and the passion (1957)
Pal Joey (1957)
The joker is wild (1957)
Some Came Running (1958)
Kings Go Forth (1958)
Can-Can (1960)
Ocean's 11 (1960)
The Manchurian Candidate (1962)
Sergeants 3 (1962)
4 for Texas (1963)
Come Blow Your Horn (1963)
None But the Brave (1965), he directed the movie
Von Ryan's Express (1965), directed by Sinatra
Sinatra featured in scores of movies, with each movie grossing hundreds of thousands of dollars. No doubt that Sinatra made tens of millions of dollars in his acting career.
In the 1950s, when he was at the peak of his acting career, he was reported to be making the equivalent of $35 million per year from his film and music career.
Television and Radio Career
As the versatile and high dynamic individual that he is, Frank Sinatra also tried his hands in building a career in TV and Radio, which practically worked for him as he made a fortune out of it as well. Sinatra came to be a star of radio shows of his own on CBS and NBC all by himself from the early 1940s to the mid-1950s. He formed a 3-year contract with ABC to launch The Frank Sinatra Show, where he would be featured with guests for half an hour. The contract was $3 million, but ABC agreed to only 40% of the residual and bought stocks in Kent Production (Sinatra's Film Production Unit), which ensured Sinatra gets $7 million.
Frank Sinatra's Other Companies
Apart from the sources mentioned earlier, Sinatra also established Sheffield Enterprises. He set up the company to license his name and the likes. His daughter (Nancy) is the head and Chief Executive of the company. He also has an interest in Wilshire Camden Associates.
Summary of Frank Sinatra's Major Earnings Over The Years
As part of Frank Sinatra's net worth, the major earnings he made in his lifetime are as follows;
Major Bowes Amateur Theater of the Air (1935) – $35.00
Las Vegas Nights (1941) – $15 /day
Reveille with Beverly (1943) – $1,500
Higher and Higher (1948) – $25,000
The Miracle of the Bells (1948) – $100,000
Take Me Out to the Ball Game (1949) – $125,000
Meet Danny Wilson (1952) – $25,000
From Here to Eternity (1953) – $8,000
The Pride and the Passion (1957) – $10,000/week
The Manchurian Candidate (1962) – $1,000,000
The Naked Runner (1967) – $1,000,000
Frank Sinatra's Assets
Like every other successful artist, aside from Frank Sinatra's net worth in cash, he was able to acquire many luxurious properties in choice locations in the United States over the years. He is known for his taste in highly classic properties that keep adding value yearly.
He is known to possess five multi-million dollar properties which include;
Beverly Hills Mansion
Two Luxurious properties located in Palm Springs
A Beachfront Home in Malibu.
A Large Estate
Though the value of Sinatra's five lush properties was not made public, their size, type, architectural design, and location explain it all. To have a property in those locations requires one to be heavily loaded financially. Owning a beachfront home in Malibu alone set one back by tens of millions of dollars, same for Beverly Hills. The most interesting thing about these properties is that they are all fully furnished. Sinatra is also known to possess luxurious cars, expensive jewelry, and the rest, which runs into several million when valued.
Who Inherited Frank Sinatra's Fortune?
According to the will that looked to divide Frank Sinatra's net worth, his three children get $200,000 each. They also get their father's interest in a company. Nancy's kids (Angela and Amanda Lambert) too got their share of their granddad's money (about 9 million US dollars).
His first wife got 222,400 dollars out of the will, Babara's son (his last wife) got 85,800 dollars and Sinatra's assistant, who has been with him for a long while, got 117,000 dollars. Old-time friends and family members were remembered in his will and had their share of Sinatra's money and properties.
The largest portion of the will goes to his last wife Babara who got $3.5 million cash, the five multi-million dollar properties owned by Frank Sinatra, and all recording rights and paintings. She also got the right to all of Sinatra's record royalties (royalties from all the albums he had released so far in his entire career), and 25% royalty from Sheffield Enterprise. Barbara got Sinatra's interests in the master recording of Trilogy and all rights to royalties and distribution of the records.
Also, all his expensive cars, clothing, jewelry, and many more were to be shared between Barbara and her children. To cap it all, there was a clause in Frank Sinatra's will that seems to be interesting. The clause stated that anyone among the beneficiaries of his will that questioned his wishes shall be dispossessed of his or her portion of the inheritance.
The truth about Sinatra's fortune after his death remains that his will and testaments were already intact ever before his illness. At a point in his life, his health started deteriorating, and it was rapid. He was seen frequently hospitalized in the late 1990s and was down with a terrible heart attack in February 1997.
During this period, he was diagnosed with high blood pressure, difficulty in breathing, bladder cancer, and pneumonia. With these ailments setting upon him, he could no longer make appearances in the public. It was later known that he was equally suffering from dementia.
Sometime in 1998, Sinatra suffered another heart attack, but this time, he was not lucky enough to fight and overcome it. He passed on at the Cedars-Sinai Medical Centre in Los Angeles on May 14, at the age of 82.
One would have expected that Sinatra would surely leave the largest chunk of his fortune to his three children, but this was not the case when the will and testaments were read out and made public, as the largest portion of his belongings went to his last wife, who also happened to be his fourth wife (Barbara), as she was the one who stood by and took care of him till his last day on earth.
Sinatra had three children; Frank Jr, Nancy, and Tina (two females and a male), born to him by his first wife (Nancy Barbato, a friend of Barbara Stanwyck). Sinatra's other three wives are Ava Gardner, Mia Farrow, and Babara Marx.
The Family Squabble That Lingered on After Sinatra's Death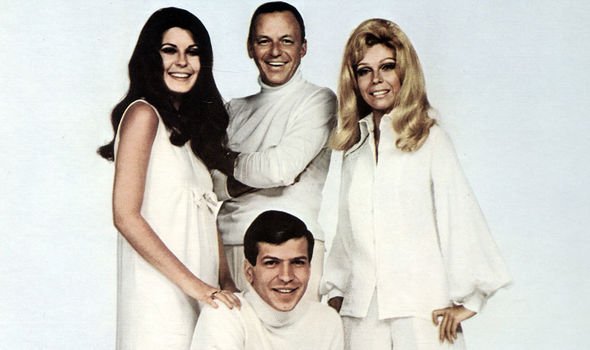 For a long time before Sinatra's death, Barbara and Sinatra's children (Nancy, Frank Junior, and Tina) have always not been on the same page. They insisted she had always prevented them from seeing their father when he was alive. Sinatra's children also believed that Barbara played a big role in their father's will. They seem to dislike Barbara so much that none of them was present when she died and were not present for her burial.
The feud continued in the family line years after Sinatra's death over the inheritance. In 2016, Frank Sinatra Jr. passed on, soon after his death, his children started disputing over their share of Frank Sinatra's net worth.
Frank Jr, before his death, named his three children beneficiaries of his inherited portion from Sinatra's estate in his will and the children agreed to sell off the portion in 2017. It was reported that a fight ensued over the worth of the inherited portion. Michael Sinatra (the only son of Frank Jr) had wanted to sell off the shared part of ownership and let it go for $2 million, but his two sisters (Jocelyn and Franchise) disagreed over the price, clamoring for a higher price. This created a big feud among them.
Frank Sinatra's Businesses After His Death
Though Frank Sinatra is gone, his legacies, good works, and businesses live on. This was established in the fact that two decades after he passed on, his music remains relevant and frequently aired on radio, heard in restaurants, bars, hotels, airports, and other public places around the globe. Indeed, he was a famous celebrity that will hardly ever be forgotten.
Sinatra's songs are still among the best songs ever in the history of pop music all over the world, and his music business still thrives to this day, as an app was built (Frank Sinatra 100) which allows his music lovers to listen to his music concerts.
Who says the music business does not move on for the dead? Not for a man like Frank Sinatra with a legacy of 1,400 recordings, 31 gold, nine platinum, three double-platinum, and one triple-platinum album. Besides these, he is known to appear in over 60 films during his career days.
Sometimes around 2007, Sinatra's three children, the family's attorney, and Warner Music Group founded Frank Sinatra Enterprises, a company that manages Sinatra's business, that entails the use of his name, his recordings for reprise (his company that was founded in the 1960s) and license rights.
A deal was also sealed with Universal Music Group (UMG) in 2013 to incorporate those recordings with the ones he recorded with Capitol Records from the 1950s under a new UMG image called Signature Sinatra.
Though the total sales generated by Sinatra have not been made known to the public because the business arm that oversees his empire is private and doesn't disclose sales figures, his businesses are believed to be raking in money year in and year out.
In an interview granted by Sinatra's daughter Tina about the management of the businesses her father left behind, she declined the provision of any figure about Frank Sinatra Enterprises. In her words, "we do well and we are making profits, but we don't just do it for the money". In the interview, she also stated that her father gets over one million streams a week across various music services and platforms.
One could not adequately estimate the value of Frank Sinatra's net worth, his businesses, and properties, because the bulk of his assets was placed in a trust before his death, for the benefit of his children, grandchildren, and his wife (Barbara). There is no way the content of this trust could be made public.
There is no doubt that Frank Sinatra, one of the greatest pop singers of all time is a rare gem, whose music and businesses continue to thrive many years after his death. He was able to achieve a great feat that is unimaginable. His great works through music and acting continue to flourish, and will always be remembered. His fortunes are there for generations yet unborn to benefit. No wonder he lives on even after his death.
Overview of Frank Sinatra's Music Career and How it Brought Him Fame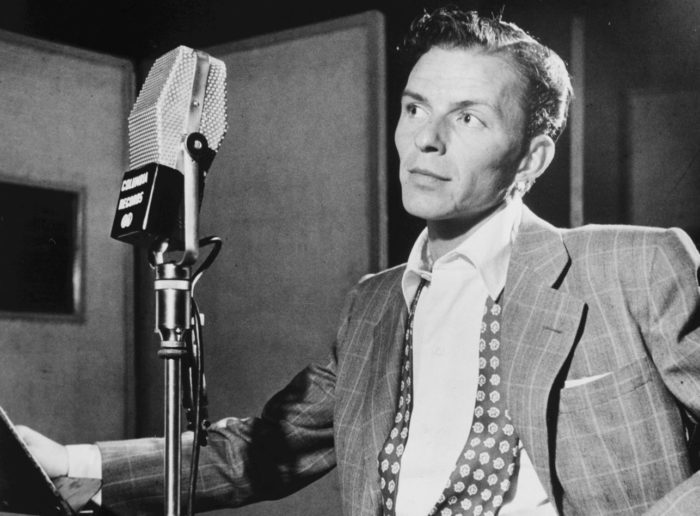 Frank Sinatra already knew where his talent was and decided to follow the line right from the beginning by revolving himself around music. He knew music was going to work for him and got himself immersed in it early enough.
Having been singing on various radio stations and local clubs, Frank built some level of skills and confidence in singing and stage performance to start a career. From there, he got his music career running with bandleaders like Harry James and Tommy Dorsey. All along, he kept honing his skills in the art of singing and stage performance.
In no time, Frank Sinatra became prominent and began to grow his music in the heart of his audience who kept appreciating and falling in love with what he does on stage. By the mid-1940s, he had fully propelled himself into an unimaginable success through his live performances in many places across the country.
Frank Sinatra stepped up his music career by signing to Columbia Records in 1943. Three years after joining the record label, he released his debut album (The Voice of Frank Sinatra), which became widely accepted by the people.
Before this time, popular music was targeted toward the adult audience, but when Sinatra came to the scene, his music unveiled a new audience for popular music, which is the youth. His musical appeal to teenage girls spurred a phenomenon called 'Sinatramania', which eventually transformed the pop music terrain during that period.
A Crash In His Booming Career
Frank Sinatra's popularity began to grow as he went on several tours around the country and overseas with Phil Silver (a renowned comedian). But this did not last due to some problems that emanated and crippled his personality and booming career, thereby bringing him back to where he started from. Some of the problems he was faced with include an organized crime group that was linked to him which dented his image and damaged his vocal cord that grounded his music career.
These problems began to take their toll on him as he was signed out by his record label and saw his career nosediving right in his eyes. At this trying time, he did not allow the problems to overwhelm him as he started performing in Las Vegas. In no time, Sinatra became one of the best-known performers, and he was gaining more audiences day by day.
In 1953, his career took a new dimension as he featured in a film (from here to eternity) that saw him win an Academy Award and Golden Globe Award for his excellent performance. He won the two awards for Best Supporting Actor.
In the wake of his career for the second time, Sinatra released a series of albums, and some of them were profiled as "concept albums", which include 'In the wee small hours (1955)', 'Songs for swinging lovers (1956)', 'Come fly with me (1958)', 'Only the lonely (1958)', 'No one cares (1959)' and 'Nice 'n' easy (1960)'.
In a bid to forge ahead and take full charge of his career, Frank Sinatra took a bold step and pulled out of Capitol to establish his record label, which he named Reprise Records. Under his label, he added a series of hit albums to his credit. He subsequently released other successful albums such as 'September of My Years' in 1965, 'Francis Albert Sinatra & Antonio Carlos Jobim' in 1966, this album was one of his most popular collaborations with Tom Jobim and many more.
Sinatra later retired for a while in 1971 but two years after, he returned to music and recorded several albums. He also resumed performing at the Caesars Palace in 1980. Sinatra's music took him far and wide; he toured the United States and other nations of the world for shows and concerts and released a total of 59 albums during his active years in music.