Katelyn Jae Brown is the wife of Kane Brown, an American award-winning country singer. The couple got engaged in April 2017 and tied the knot in October 2018. They currently have two kids – Kingsley Rose Brown and Kodi Jane.
Like her husband, Katelyn Jae is an American singer-songwriter and music manager. She started creating music as a teenager and took part in several talent contests while growing up. After winning one singing competition, she got signed by renowned music manager Johnny Wright, the founder/CEO of the Wright Entertainment Group.
Summary of Katelyn Jae Brown's Bio
Full name: Katelyn Jae Brown
Nickname: Katelyn Jae
Gender: Female
Date of birth: June 19, 1992
Katelyn Jae Brown's Age:

31 years old

Ethnicity: Mixed
Nationality: American
Zodiac Sign: Gemini
Sexual Orientation: Straight
Religion: Christianity
Marital Status: Married
Katelyn Jae Brown's Husband: Kane Brown (m. 2018)
Katelyn Jae Brown's Children: 2,

Kingsley Rose Brown, Kodi Jane

Katelyn Jae Brown's Parents: Karen Cerami Gerlach (mother)
Katelyn Jae Brown's Height in Inches: 5 feet 11 inches
Katelyn Jae Brown's Height in Centimetres: 180 cm
Katelyn Jae Brown's Weight: 60kg
Body measurements in inches: 32-26-35 inches
Katelyn Jae Brown's Net worth: $500,000 (est.)
Famous for: being Kane Brown's wife
Katelyn Jae Brown's Instagram: @katelynbrown
Twitter: @katelyn_jae_
Facebook: KatelynJae
Who Is Katelyn Jae Brown?
Though she is better known by her stage name Katelyn Jae, the music star was named Katelyn Krapf after her birth on June 19, 1992. She was born and raised in Chester Springs, a community in Chester County, Pennsylvania. Katelyn Jae is one of her parents' three children; she has two brothers.
Her parents got divorced when she was much younger and while her mother's name is known to be Karen, information regarding her father is not available in media circles. There are varying reports on her ethnicity. While a few have it that she is Caucasian, others have it that she is of mixed ethnicity.
There is not much information on Katelyn's elementary education, nevertheless, it is common knowledge that she began her music career quite early. Her love for music became obvious at a very young age and she got a karaoke machine at the age of three. However, everyone in her family simply assumed that music was a mere hobby for her and as a result, no one ever took it seriously.
Katelyn Jae at a Glance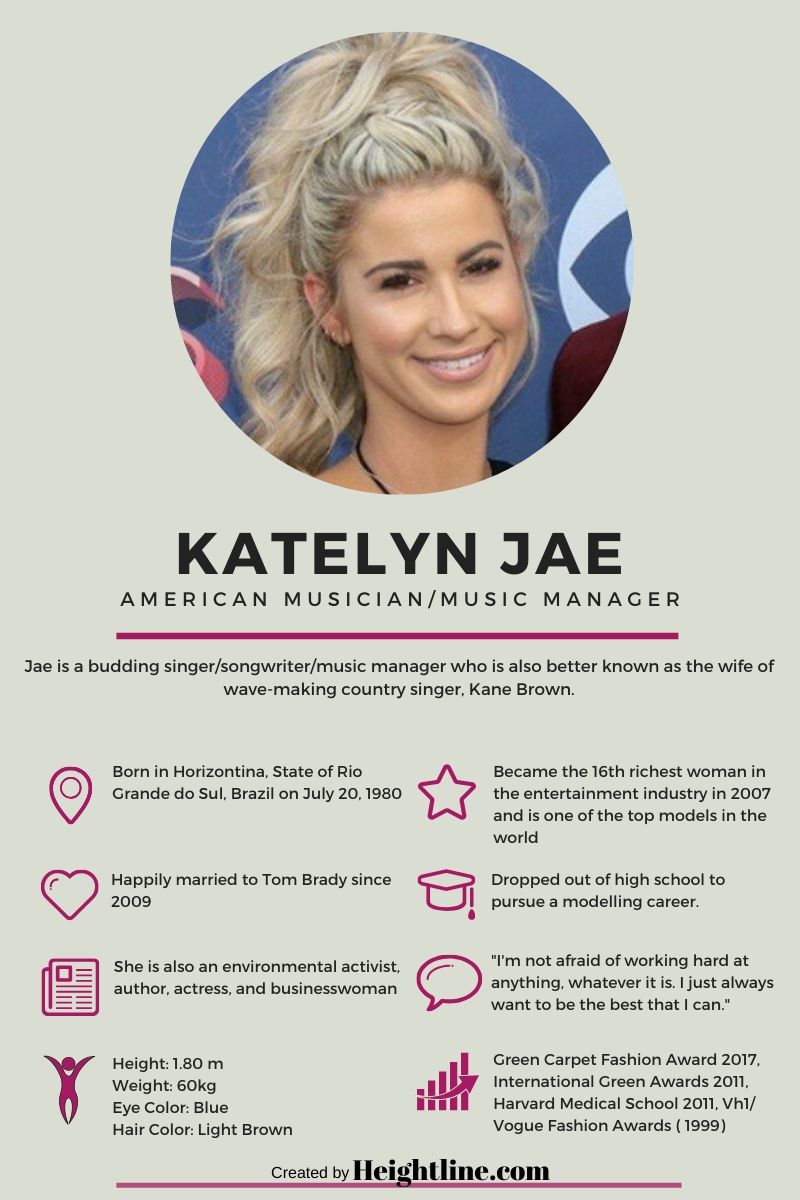 Katelyn Jae's Rise to Fame
All that changed after she caught the attention of her choir teacher while she was in the sixth grade. Jae delivered a captivating rendition of Celine Dion's "My Heart Will Go On" during a concert performance, after which the teacher recommended that her parents get her enrolled in vocal and piano classes. Her parents took that wise counsel and enrolled her in singing, dancing, as well as acting classes. As expected, the talented youngster caught the entertainment bug and has not looked back ever since.
Katelyn Jae had her high school education at Downingtown High School in Downingtown, Chester County, Pennsylvania. While at it, she created, recorded, and performed her own music. Jae kept up with this while studying at the West Chester University of Pennsylvania.
As a teenager, she was selected among the top five singers at the 2008 International Model and Talent Association conference. She was later selected among 23 female singers to represent the US at the 2010/2011 Avon Voices, an international singing competition for women. She equally auditioned for popular music competitions like American Idol and The Voice.
Back in 2012, she took part in the first season of the singing competition web series, Take the Stage. Jae won the contest and as a result, she received a $20,000 prize in addition to a management contract with Wright Entertainment Group and YOBI.tv. As part of her recording contract, Katelyn Jae also got to train at the Florida compound music industry boot camp of Johnny Wright. The talented singer would later decide to study music management.
How Katelyn And Kane Brown Met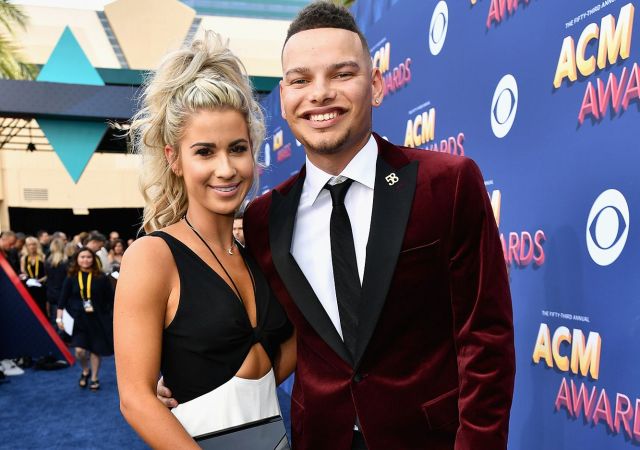 For those who do not know, Kane Brown is a successful country music artist known for hits like "Heaven" and "Used to Love You Sober". Just like every other musician, he also goes for live performances, and among the audience in one of his concerts was Katelyn Jae, who was casually dressed in an oversized t-shirt with her hair pulled up.
She didn't even know who Kane was at the time but they were eventually introduced by a mutual acquaintance. Speaking in an interview, the country music singer said the first time he saw Katelyn, he was instantly drawn to her. Nonetheless, he managed to keep his cool and not ask her out on the spot.
But then, he later messaged her on Instagram asking when they were going to hang out. The date was fixed and he flew her to Nashville not just for a dinner date, but to also meet some of his friends. Their relationship progressed pretty quickly afterward, however, they kept their romance on a low key until January 2017 when they revealed via social media that they were an item.
Katelyn Jae Brown Became Kane Brown's Wife in 2018
The picture-perfect couple took their romance a notch higher and announced their engagement in April 2017. As revealed by Kane Brown, he spontaneously popped the big question while they were both watching a movie on Easter Sunday. He went on to announce their engagement during a live concert in Jae's home city of Philadelphia.
Katelyn Jae and Kane Brown subsequently took their romance to a whole new level when they tied the knot on October 12, 2018. Theirs was an intimate wedding ceremony that took place at the Mint Springs Farm in Franklin, Tennessee.
Soon after they tied the knot, the lovestruck groom revealed a tattoo of his wife's name "Katelyn" on his right hand.
Katelyn Jae's Kid with Kane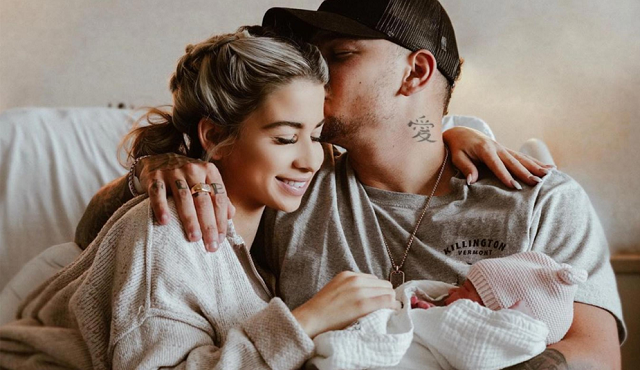 In April 2019, the couple announced they were expecting their first baby. Sharing the good news with his millions of Instagram followers, Kane Brown posted a picture of Katelyn's sonogram, saying it's been a tough job keeping the information a secret. In the months following the announcement, the duo shared numerous pictures of Katelyn's pregnancy looks and her increasing baby bump.
On Wednesday, August 14, 2019, close friends of the couple (Brittany Aldean and Jason Aldean) organized a baby shower for the soon-to-be-parents. During the event, Katelyn and Kane announced the name of their unborn daughter as Kingsley Rose Brown; she was born in October 2019.
Frequently Asked Questions about Katelyn Jae Brown
What Is Katelyn Jae's Age?
Katelyn Jae is currently 53 years old. She was born and raised in Chester Springs, a community in Chester County, Philadelphia, Pennsylvania.
What is Katelyn Jae's Ethnicity?
Katelyn is of mixed ethnicity. However, some sources say her ethnicity is Caucasian.
What is Katelyn Jae's Net Worth?
Katelyn Jae has an estimated net worth of $500,000. She made her wealth through her music career and other business endeavors.