Luke Kuechly began his professional football career in 2012 and rose to become one of the foremost defensive players the NFL has seen in recent years. His impressive stats at Boston College earned him a ninth overall selection by the Carolina Panthers at the 2012 NFL Draft. He would play with the side throughout the period of his career. He was the Associated Press 2012 NFL Defensive Rookie of the Year. His impressive performances over his early years in the league went a long way in securing him a mouthwatering five-year contract extension worth $62 million which made him the highest-paid middle linebacker in the NFL by annual average salary.
Unfortunately, Kuechly had to retire early due to the multiple concussions he suffered, he announced his football retirement in January 2020 and has gone on to be a pro scout for the franchise he spent his entire playing career. As Luke Kuechly himself has noted, all he has been able to achieve in life is as a result of him having his family by his side as his brothers and parents have played an active role in making him the successful player that he is today. He has also been fortunate enough to have the companionship of his longtime girlfriend Shannon Reilly, who, according to reports, got engaged in 2019.
How Did Luke Kuechly And Shannon Reilly Meet?
Many NFL stars have details about their love life readily available in the media space, however, Kuechly seems to be among those private ones. Some online sources claim that he began dating Reilly in 2012, but there is not enough evidence to prove this as the couple barely comment on their origin story.
While this does not mean that this is possible, it remains mere speculation. They, however, grew up in the same state – Ohio. While Luke was born in Cincinnati, Ohio, and later raised in the nearby Evendale, Shannon was also born in Cincinnati and attended all-girls college preparatory school Saint Ursula Academy which is also in Cincinnati. With these facts in view, the chances are that the couple might have met during their high school years as Luke would later have to leave Ohio in 2009 to play college football at Boston College. Shannon, however, remained in the city, attending the University of Cincinnati. Could they have met during one of Luke's returns to his hometown to visit family? Possibly.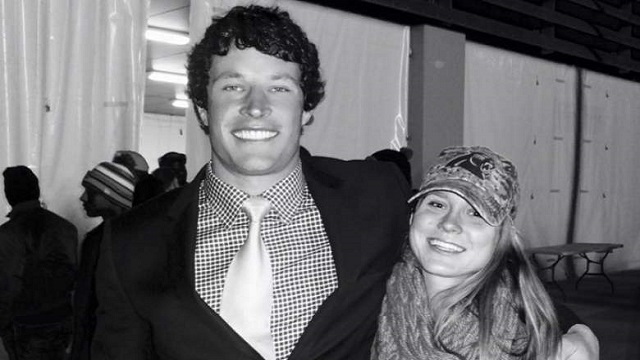 In 2019, it was announced that the pair had gotten engaged to get married at a later date. While some online publications began referring to them as married couples later in 2019, Kuechly's retirement speech made it clear that they were yet to be married as he referred to Shannon as his girlfriend. Shannon and Luke have proven to have so much in common, beginning with the fact that they were both raised as Catholics and were both varsity athletes.
Luke Kuechly's Wife Hails From An Athletic Family
At her high school, Saint Ursula Academy in Cincinnati, Shannon Reilly played club field hockey. She also began playing lacrosse when she was in 6th grade and was made assistant captain. Like her boyfriend/husband, Kuechly, Shannon got her love for sports from her family who are big football fans.
She hails from a family of 6 siblings all born by the same parents Dr Daniel Reilly and Sherry Reilly. Her father Daniel Reilly is a renowned orthopaedic surgeon in Cincinnati. He attended Holy Cross College for his undergraduate studies and there, he played as a linebacker for the college football team. We can imagine he and his daughter's boyfriend Kuechly would have a lot of football talk whenever the former comes visiting.
The eldest of the Reilly family is Matthew Reilly, he is a math teacher at a school in Charlotte, North Carolina. Shannon is the second child and the oldest of the girls, two of her sisters, Madeline, and the youngest of the family, Marion both attended the same all-girls Catholic school as Shannon. Shannon's sisters are Maddy, Shauna, and Marion, while her two brothers are Tommy and Matt.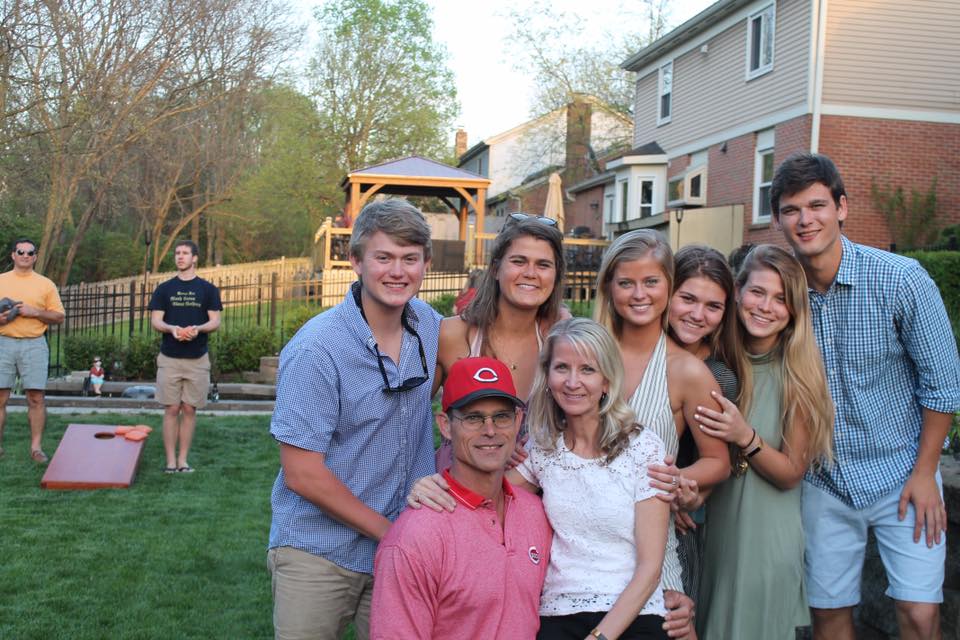 Shannon Reilly Is A Physician Assistant
Shannon Reilly followed in the footsteps of her father to start a career in the medical field. After high school, she proceeded to the University of Cincinnati, where she majored in Biology and minored in Chemistry. She graduated in 2014 with a Bachelor of Science degree.
In between her college education in 2012, Shannon enrolled at the Danish Institute for Studying Abroad in Copenhagen, Denmark, where she studied medical practice and policy. Shannon took things further in 2015 by enrolling for Physician assistant studies at Gardner-Webb University. In 2017, she graduated with a Master's degree in the field before starting work as a physician assistant at Ortho Carolina.
In addition to her work as a physician's assistant, another thing that appeals to the future Mrs Kuechly is writing. She operates a blog where she shares her career goals and aspirations, among other things. As with most bloggers, Shannon is highly active on social media.
Who Are Luke Kuechly's Parents?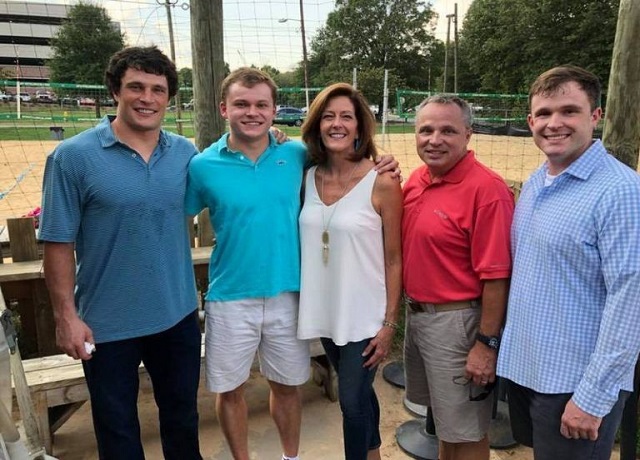 Luke Kuechly was born into a family of sportspeople. His parents, Tom and Eileen Kuechly are reported to have been ace athletes in their heyday as Tom played soccer in high school and college while Eileen played basketball and volleyball in high school before choosing to concentrate on her academics in college.
After graduating from college, Tom Kuechly began working for his family's J&N Auto Electric; a company started by his father in 1954. The large automotive company is an after-market distributor with at least 125 workers on its payroll. After spending two years on the job, he met his future wife and the two got married and settled down in Evendale, Ohio where they raised their three sons.
Luke Kuechly Has Two Brothers
A bad day of fishing beats a good day of anything else… Great week in Naples with the family pic.twitter.com/eAVrEcQHjK

— Luke Kuechly (@LukeKuechly) July 8, 2014
Luke Kuechly is the middle child of three boys. His elder brother, John, was born in 1989 while his younger brother, Henry, was born in 1998. Both Luke and Henry attended St. Xavier High School where they were both active in sports. Luke played for the school's football team while Henry went the way of basketball.
While it is not clear if John ever played sports in high school or college, it is known that he attended Ohio State University where he graduated before joining the family's automobile business. He also spent a relatively short time serving with the U.S. Army Reserve.