Gradually and steadily, the world has been changing and transgender people like Caitlyn Jenner, Left at London, Dr. Rachel Levine, Amanda Simpson, Lily Madigan, Riley Carter Millington, Jamie Clayton, and much more have been leading the change in terms of how society regards gender identity and expression. Through their life stories, many have come to embrace the belief that a personal sense of one's gender should take precedence over the gender a person was assigned at birth. While Jamie has been told she is not transexual enough, it has not discouraged her in any way from championing the transgender rights movement.
In her contributions towards the campaign to get rid of the violence and discrimination against transgender people, Clayton strives to eliminate sexualization in her discourse. She understands why society sexualizes people of her kind: being a transgender entails having sex reassignment surgery. But Clayton would often point out that it really has little to do with sex and is more about correcting the gender dysphoria that comes with having a gender identity that does not match with the sex one was assigned at birth. For her efforts, she was honored by Out magazine as part of their annual "Out 100" awards in 2011.
Jamie Clayton Is An Actress Famed for Playing Nomi Marks In Sense8
When Jamie moved to New York, she intended to become a makeup artist but fate had other plans for her. She was a perfect candidate for the VH1 makeover show, TRANSform Me, and was thus hired to co-host the series which marked the beginning of her career. She transformed into a full-fledged actress, taking up roles in films and series, however, the part she treasured the most was when she got the chance to portray a transgender female named Nomi Marks in the Netflix original television series, Sense8. The show premiered on June 5, 2015, to rave reviews.
Before her Sense8 fame, she played the lead role of Michelle Darnell on the Emmy Award-winning interactive web series, Dirty Work, followed by her appearance in the TV series Are We There Yet? More than being an actress, Clayton is also a model and of course, an advocate for transgender rights.
It was in San Diego, California, that the actress was born. As you would easily find, she was born on the 15th of January 1978 to Shelley and Howard Clayton. Her father worked as a criminal defense attorney while her mother worked as an event planner. The actress grew up in San Diego until she turned 19. At that age, she felt the need to relocate to New York City in search of greener pastures. While her initial plan was to grow her career as a makeup artist, she ended up on the TV screen.
She Was Born a Man and Had a Sex Change Operation In 2003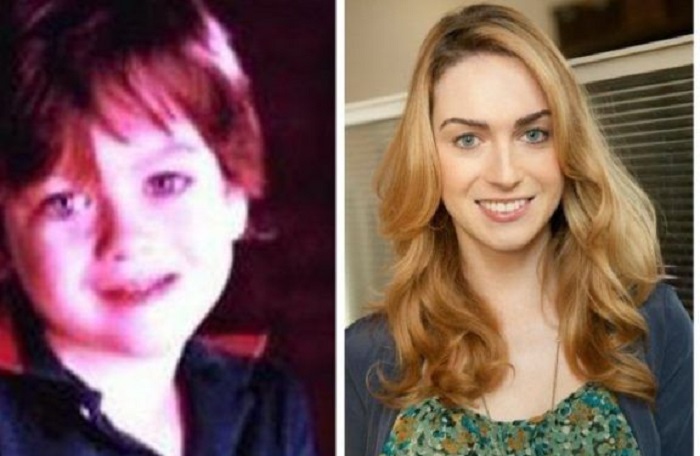 Jamie Clayton is a transgender woman and she is very proud of who she is. When the opportunity to star as a transgender character which was solely written and directed by a transgender filmmaker came knocking, she felt fulfilled. For her, it was an opportunity to help others who are trapped by the gender they were assigned at birth.
According to the actress, before she had her sex change operation in 2003, she hated her life. Jamie said it was after the surgery that she blossomed. From what we gathered, the surgery which lasted for six hours and cost her $16,000 was done by Dr. Toby Meltzer. Even though she was born a man, Clayton knew when she was young that something was off about her. She couldn't tell what it was initially until she became older.
Being a Transgender Woman Made It Hard For Jamie to Land Roles 
As a transgender woman, it was initially hard for Jamie to establish herself in the movie industry. Her gender identity was no secret to producers, which made it difficult for her to get roles meant for regular females. Also, she passes easily as a woman and was often told she isn't transsexual enough for transgender roles. Nevertheless, her breakthrough eventually came when she was cast to play Kyla in the comedy-drama television series, Hung.
After the role, Jamie Clayton asserted in an interview that she wasn't worried about being stuck in a niche as an actress. She expressed that playing Kyla in Hung would showcase her talent and with that, she was optimistic she would be a versatile actress. To an extent, Jamie's prediction was right. But she has played several trans roles over the course of her career which has, presumably, inspired her agitation for actors to be given equal opportunity to play any role irrespective of their sexuality or gender identity.
In an interview with GayTimes, the Sense8 actress acknowledged that there are more opportunities for actors from the LGBTQ community. However, she upheld that more needs to be done. Jamie contended that transgender people must not always play trans characters. She believes it's better for directors, producers, and casting directors to allow actors to audition for every role.
How Successful An Actress Is Jamie Clayton?
The Sense8 actress isn't one of the biggest actresses in Hollywood but considering she is a transgender woman, one must assert she has come a long way in the competitive industry known to discriminate against LGBTQ people. After she played Kyla in two episodes of Hung in 2011, the actress landed her role as Michelle in three episodes of Dirty Work, this was in 2012. That same year, she was seen as Carla Favers in Are We There Yet?, another TV series.
The following year, Jamie Clayton played Nadya in Hustling before she featured in 2016's Same Same and BoJack Horseman. Since then, she has been seen in popular productions like The Neon Demon, The Snowman, Mass Effect: Andromeda, Chain of Death, Equal, and Rosewell, New Mexico. The actress has thrived more on television and her most significant projects include The L Word: Generation Q, Designated Survivor, and Sense8 wherein she played a major character – Nomi Mark: a transgender woman involved in internet activism.