Zayn Malik is a 30-years-old English singer and songwriter who has a net worth estimated to the tune of $65 million, and stands at a height of 5 feet 9 inches tall, this makes him taller than the average American man. Zayn Malik is best known for being a part of the popular boy band One Direction
Zayn Malik came into the limelight during his performance on the reality TV show The X Factor in 2010. Before then, he had his junior high school education at Lower Fields Primary School and went to senior high school at Tong High School in Bradford. Somewhere down the line, he discovered his raw singing talent and eventually made the decision to contest in The X Factor show.
Even though he was not able to emerge as the winner of the show, the young man made such an unforgettable impression that the judges could not just let him go like every other unsuccessful contestant.
This led to them suggesting that he should join four other X Factor contestants – Louis Tomlinson, Niall Horan, Harry Styles, and Liam Payne -, and that was how the world-famous boy band, One Direction, was formed.
The band was signed to Simon Cowell's Syco Entertainment records and in 2012 they released their first studio album, 'Up All Night'. Within the next four years, the band had released three other albums, all of which topped the UK album charts. The five-man band went on to become one of the best-selling British boy bands of all time, with millions of fans throughout the world.
It takes a lot of personality to stand out amongst other equally talented singers but Zayn did this effortlessly. He was even nicknamed the 'Bradford Bad Boy', (an ode to his birth town, Bradford), because of his multiple tattoos, his punk rock hairstyles, and his overall mischievous behavior.
After a successful run with One Direction, he went solo in 2015. With his album title track "Pillowtalk", he became the first British male to debut at number one in both the UK and the US for a debut album and single.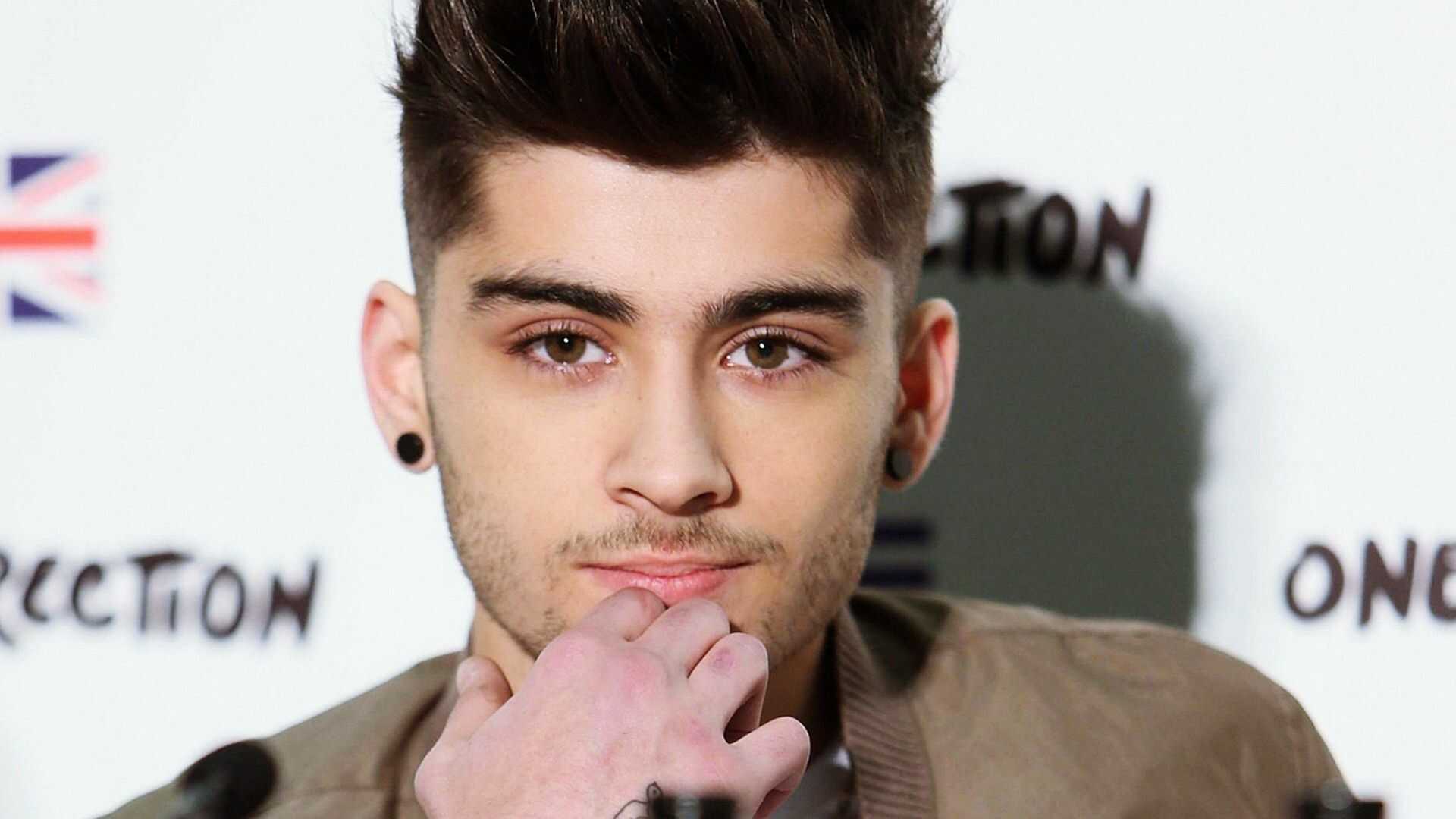 The song went No 1 in over 60 countries. The album featured collaborations with Taylor Swift and Sia and was a massive success. His second and third albums were released three and six years later, respectively. As an artist with some extremely good looks, he is the perfect fashion model and works for some of the country's top fashion companies. Zayn has successfully broken out of the boy band mold and has gone on to become one of the most successful ex-boy band members ever.
Profile Summary of Zayn Malik
Full Name: Zain Javadd Malik
Stage Name: Zayn
Nickname: Bradford Bad Boy, DJ Malik
Birth Date: 12 January 1993
Place of Birth: Bradford, Yorkshire, England
Age: 30 years old
Nationality: British
Zodiac: Capricorn
Gender: Male
Education: Tongs High School, Lower Fields Primary School
Profession: Singer
Ethnicity: Mixed
Marital Status: Unmarried
Girlfriend: Gigi Hadid
Father: Yaser Malik
Mother: Trisha Malik
Siblings: Doniya, Waliyha, and Safaa Malik
Children: 

Khai Hadid Malik

Height: 5 feet 9 inches
Weight: 70 Kg
Body Type: Athletic
Eye Color: Hazel
Hair Color: Brown
Other Body Measurement: 38-28-13 inches (Chest-Waist-Biceps)
Net Worth: $65 Million
Zayn Malik Has A Strong Financial Backbone As His Net Worth Is Estimated To Run Into Millions
For folks with the talent and backing, music is a surefire way to make money in a relatively short time. Zayn is reportedly worth $65 million dollars. He mostly earned this through record sales, tour ticket sales, endorsement deals, and merchandise sales. The English singer was already quite wealthy when he was still with One Direction, but his overall financial power surged upwards after he started dropping those chart-topping singles and albums. However, among his former band members, he is actually one of the lowest net-worth holders.
The poorest One Direction member happens to be Liam Payne with a net worth of $60 million. Zayn follows with an accrued net worth of $65 million while Niall Horan and Louis Tomlinson have at a tie at $70 million each. Harry Styles tops the list with a net worth of $75 million.
Zayn knows how to make money, and he definitely also knows how to spend it. He is the proud owner of a Ferrari 458 Speciale, a Range Rover Vogue, a Bentley Continental GT, a Mercedes Benz V Class Marco Polo, and a Cadillac Escalade – all top of the range luxury cars. He has also made some impressive real estate investments like the ten-million-dollar bachelor penthouse he purchased in New York two years ago, and another 3-million-dollar mansion in East London.
Zayn Malik Stands At 5 Feet 9 Inches Tall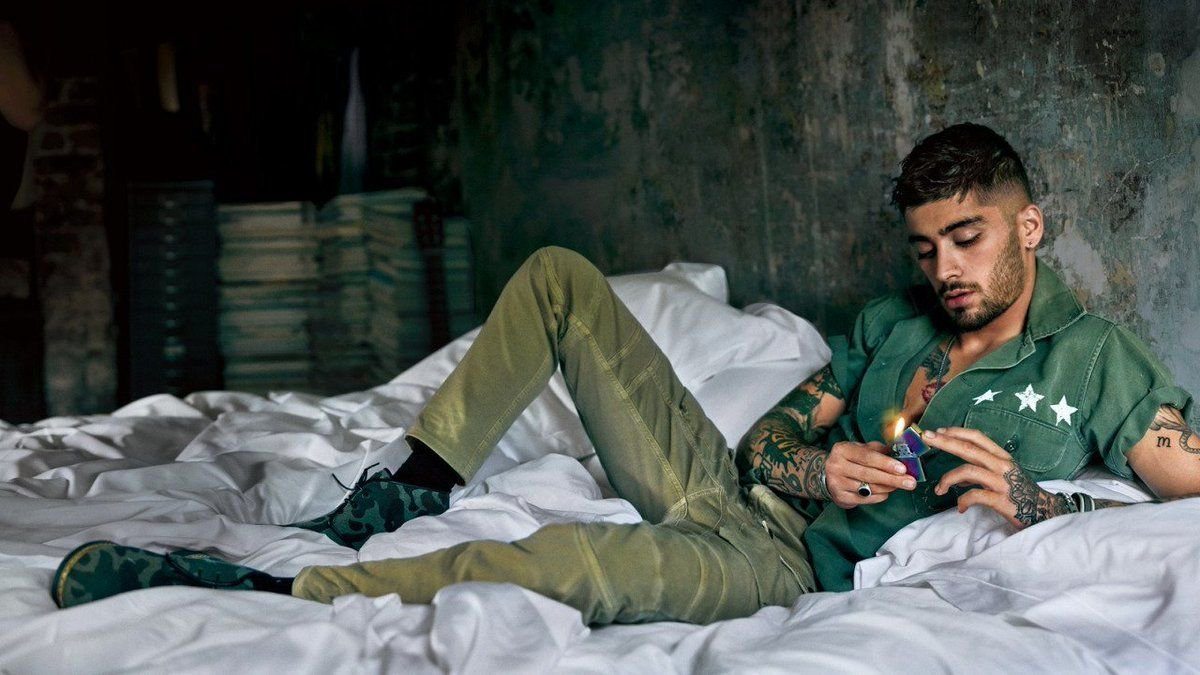 Zayn Malik is one of those people who seem (a little unfairly), to have it all – looks, talent, and money. His physical appearance has also been a strong selling point of his and his 5-foot-nine frame allows him to pull off most tough looks without much ado. But, when his height is compared to that of the men in the United Kingdom, he falls an inch short as the average UK adult male stands at about 5 feet 10 inches.
However, he does make the average height cut for the average American male who is reported to be just 5 feet 9 inches tall. Compared with his former One Direction band members, Zayn is only the third tallest of the quintet as Harry Styles and Liam Payne are taller than him by 2 and 3 inches respectively.
The other two members, Louis Tomlinson and Niall Horan both stand at a height of 5 feet 8 inches, which makes Zayn just an inch taller than both men.
Zayn Was The Second Oldest Member Of The One Direction Band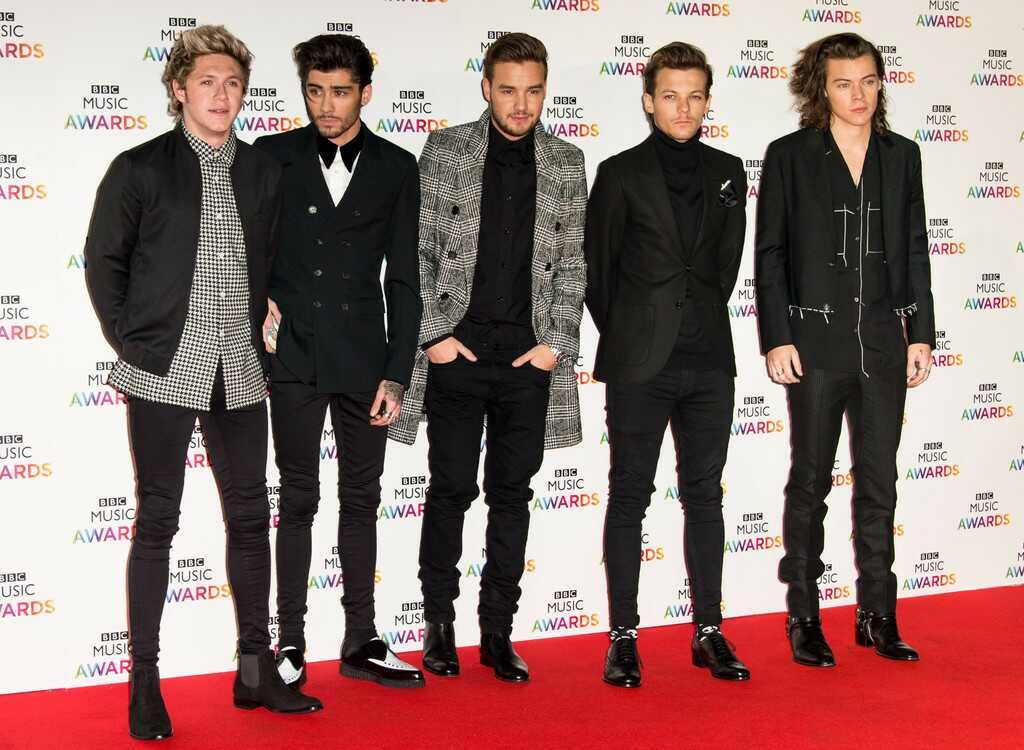 Born in West Yorkshire in England on January 12, 1993, the artist is only 30 years old. He was the second oldest member of his former boy band, after Louis Tomlinson who is almost 30. This makes him older than Liam Payne – born 29th August 1998, Niall Horan – born 13th September 1993, and Harry Styles – born February 26th, 1994. Zayn, Niall, and Liam are all 28 years old, while Harry is the youngest at 27.
His age notwithstanding, Malik has achieved so much in his chosen career in so little time. The British pop star is the recipient of 16 awards, including an MTV Video Award, an American Music Awards, and a Billboard Artist of the Year award. He has also been nominated for various awards over 38 times.
He Was Raised In A Muslim Family And Is Of Mixed Ethnicity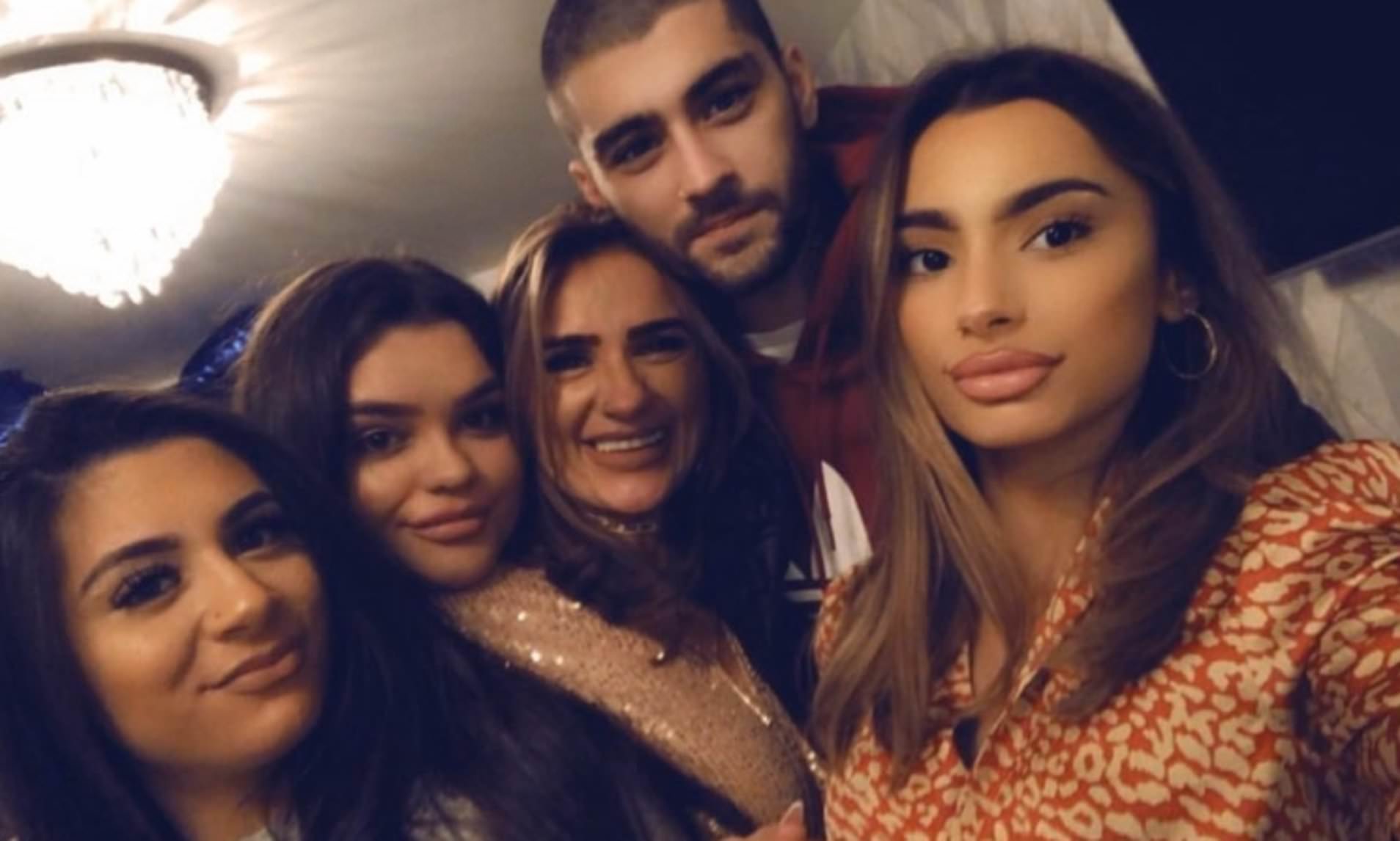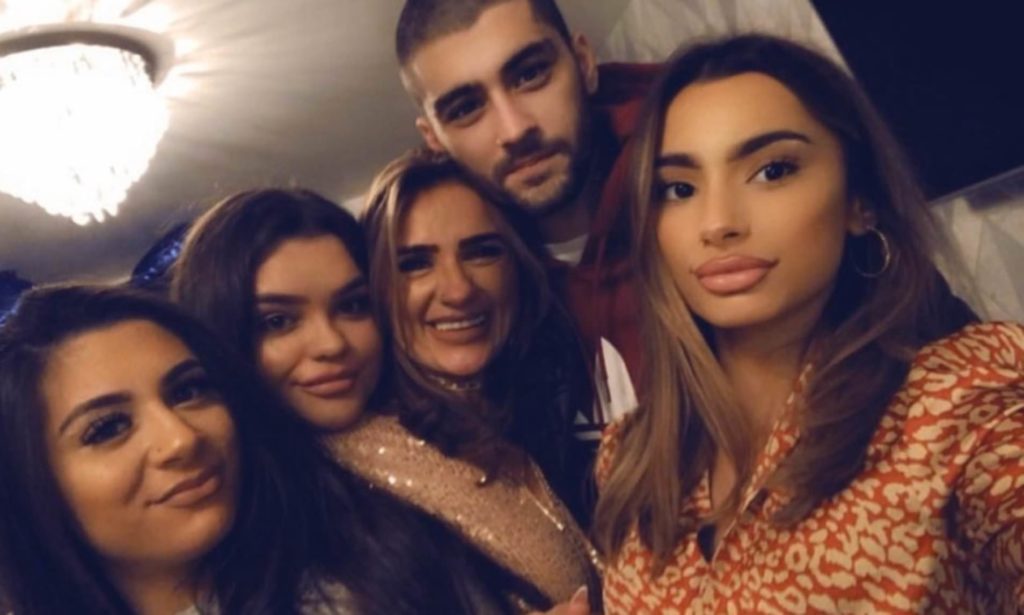 Zayn's exotic appearance and name are a result of his Pakistani roots. His name 'Malik' means 'King' in Arabic, the language of Islam. His father, Yaser Malik, was a Muslim immigrant from Pakistan while his mother, Trisha Malik, is of English and Irish descent. He has three sisters; an older one named Doniya, and two younger ones named Waliyha and Safaa. His family practiced Islam religiously when he was younger but as he got famous, he deviated from the faith.
Speaking to British Vogue in November 2018, the singer described himself as a 'non-practicing Muslim', adding that he didn't want to be identified by his religion or his culture. Every move he has made since he got into the spotlight has been aimed towards deconstructing the lines around religion and race when it comes to his brand and we dare say he has been quite successful at it.
Before He Ever Thought Of Becoming A Professional Musician, He First Wanted To Be A Teacher
As a young man growing up, Zayn's first choice for a career was teaching but as time went on, he took delight in attending acting classes and performing in various school productions. His interest in music really spiked after he began listening to his father's music collection featuring singers like Usher, Prince, R Kelly, Donell Jones, and Chris Brown and rappers like Tupac, Biggie, and Yellowman.
After a visit from English-Indian singer Jay Sean to his school, where he was invited to come on stage, he began to seriously consider a career in music. We are extremely grateful to the angel that made Zayn re-think his desire to become a teacher because so many diamond songs of his might never have existed.
Zayn Has Been In An Off-Again On-Again Relationship With His Supermodel Girlfriend Gigi Hadid
The year 2015 was a turnaround year in the love lives of both Zayn and Gigi Hadid. Hadid had just gotten out of a 5-month relationship with movie and music star Joe Jonas. At about the same time, Zayn was going through a nasty breakup from Little Mix singer, Perrie Edwards. It seemed from all indications that they were destined to meet and they did.
Not long after, the two were photographed leaving an after-party together and since then, they have been in a very public relationship which has also been beleaguered by very public break-ups.
From the time they officially debuted their relationship in January 2016 with Malik's "Pillowtalk" music video, they have broken up three times so far. The first was in March 2018 when they had an altercation and split up briefly. They got back together the next month but parted ways again in January 2019.
Gigi then went on to date Bachelorette star Tyler Cameron from August 2019 to October 2019 before she and Zayn rekindled their romance in January 2020. Unfortunately, they broke up again for the third time in September 2021, according to sources who spoke to TMZ and People.
He Has Been Recently Embroiled In A Scandal With His Girlfriend's Mother
The month of October 2021 ended with the news of Zayn Malik and Yolanda Hadid's altercation. For those who don't know, Yolanda is the mother of Zayn's longtime girlfriend and baby mama, Gigi. According to several sources, the British singer reportedly hit Gigi's mother in a fit of anger.
News of the fight broke on several blogs the following day and many sources claimed the singer hurled a slew of curse words at his girlfriend's mother and locked her inside the closet. This was actually the reason for Zayn and Gigi's most recent breakup. Speaking of what led to the altercation, a friend of Zayn told People that Yolanda came over at his (Zayn's) home uninvited while Gigi was away for work and he was taking care of their daughter… "That led to an argument."
Apparently, Yolanda did not take his attitude lightly and pressed assault charges against him. In his statement, Zayn made a cryptic post on Twitter, expressing his reluctance to talk about family issues on social media. He also made another statement vehemently denying the assault allegations.
He however made a "no contest" plea to the charges and has been given a restraining order from Yolanda and a security guard who was present at the event. He also made it clear that he was taking the peaceful route because of his love for his daughter and his respect for Gigi's family. He ended his statement by reinforcing the fact that the allegations against him were false and he urged Yolanda to recant her claims.
Zayn Malik Has Been Featured On Several 'Sexiest Men In The World' Lists
Zayn has graced several 'Sexiest Men' lists and has even topped quite a number of them. In 2011, Glamour magazine mentioned him in their list of 'World's Sexiest Men'. He was also listed as the 5th sexiest man in the same magazine's '100 Sexiest Men' list that was published in 2020. It is not only Glamour magazine that loves Zayn Malik, the 'Eastern Eye' magazine also named him as one of MTV's '50 Sexiest Men Alive'. In the same vein, Malik was named the Sexiest Asian man by a UK poll consecutively in 2015 and 2016.
The Singer Has Admitted That He Has Aquaphobia
Celebrities are known to appear like perfect, glamorous beings but in reality, they are plagued with as many fears and insecurities as ordinary people are. Pop singer Zayn Malik has revealed that he suffers from aquaphobia, which is a great fear of open water. Yes, the bad boy of Bradford is afraid of water and cannot swim as a result of this fear. He however joked that he would cast aside his fear and jump into the water to rescue Perrie Edwards, who was his fiancée at the time.