Twiggy is an English model who has added actress and singer to her resume. Named Dame Lesley Lawson at birth, the model adopted the nickname Twiggy, which was given to her by family and friends because of her twig-like body frame.
Many models have come and gone, and high fashion has evolved greatly since the early sixties but we cannot talk about those who changed the game without mentioning English supermodel Twiggy. In an era where only the most curvaceous women were deemed worthy of superstardom, Twiggy stole the show with her willowy, almost tomboyish looks, and defined the entire industry during the late 20th century.
She is also considered to be one of the world's first 'real' supermodels, appearing on the covers of all the top fashion magazines in the world. In her prime, she was the IT Girl of the sixties and was widely regarded as a cultural icon.
Her signature look was her blond short hair, ultra-thick lashes, and heavily-lined huge eyes together with her twig-like frame. Twiggy was such a worldwide cultural phenomenon that her illustrious fashion career reached untold heights in just four years with appearances on the cover of premium magazines like Vogue and Elle. Later on, when she was just 21 years old, she became the lead star in Ken Russell's 1971 movie, The Boy Friend, and has not slowed down for anything or anyone since then.
Twiggy's Profile Summary
Birth Name: Lesley Hornby
Stage Name: Twiggy
Date of Birth: September 19, 1949
Age: 74 Year Old
Place of Birth: Neasden, Middlesex, United Kingdom
Nationality: English
Ethnicity: Caucasian
Education: Brondesbury and Kilburn High School
Zodiac: Virgo
Occupation: Model, Singer, Actress, Activist, Philanthropist
Height: 5 Feet 6 Inches
Weight: 51 kg
Body Measurements: 31-23-32 (bust, waist, and hips respectively)
Eye Color: Blue
Hair Color: Light Brown
Spouse(s): Michael Witney (m. 1977 – 1983), Leigh Lawson (m. 1988)
Children: Carly Witney
Father: William Norman Hornby
Mother: Nellie Lydia Hornby
Siblings: Shirley Hornby, Vivien Hornby
Net Worth: $50 million
Twiggy Is English
The superstar was born Leslie Hornby on the 19th of September 1949 in London to lower-middle-class parents, William Hornby (father) and Nellie Lydia Hornby (mother). She was the last of three children, having two older sisters named Shirley (born in 1934) and Vivien (born in 1942).
All three children were raised by their carpenter father and tailor mother in Neasden in London, England. A few sources have said that Twiggy was extremely close to her mother while growing up, but the model herself revealed that her mother suffered from post-traumatic stress disorder (PTSD) after giving birth to her and as a result, she was raised mostly by her sister, Shirley, who was 15 years older than her.
Twiggy attended the Brondesbury & Kilburn High School in Queen's Park, England. When she was about sixteen, she began working at a hairdressing salon and was selected to participate in a photoshoot for a new haircut that the stylist wanted to debut. The result was that she caught the attention of fashion journalist Deirdre McSharry and this was the start of Twiggy's rise to worldwide fame.
She Began Her Career As A Model But Has Become Much More Than Just A Model Over Time
Twiggy's modeling career lasted for only four years but the impact of her work was no less potent. She worked with photographers like Bert Stern, Richard Avedon, Helmut Newton, Terence Donovan, and Barry Lategan during the course of those four years. She has admitted that her greatest influence was the beautiful Jean Shrimpton, a woman widely considered to be the first supermodel. Her androgynous look, however, appears to have been an imitation of Pattie Boyd's tomboyish appearance.
Her career, as previously stated, began when she was only 16 years old. At the time, she was discovered by Deirdre McSharry from the Daily Express and got massive exposure from that fateful photo shoot. This all began in 1967.
Although she was short for a model, at a height of 5 feet 6 inches, her thin frame more than covered up for it and made her appear taller. Her boyfriend, who was a hairdresser named Nigel Davies, named her Twiggy as an ode to her frame that according to her friends, "resembled a twig."
He later became her manager for the next seven years and even changed his name to Justin de Villeneuve, so he could better embody the image of a sophisticated manager. Soon, Twiggy was on the covers of all the leading fashion magazines and earning as much as £80 per hour.
Not long after, she added "businesswoman" to her repertoire following the launch of her clothing line, Twiggy Dresses in 1967, which was the rave of the entire fashion world. In the same year, she launched a couple of products in her name and image, including Twiggy pens, Twiggy lunch boxes, Twiggy cosmetics, and Twiggy lashes. She also launched an eponymous line of clothing for other women, further encouraging people to look like her.
After business, she delved into acting, debuting in 1971 in the Ken Russell movie, The Devils. Shortly after, she was featured in many other movies like The Boy Friend (1971), There Goes the Bride (1980), W (1974), The Blues Brothers (1980), The Doctor and the Devils (1985), Club Paradise (1986), Madame Sousatzka (1988), and Istanbul (1990).
She didn't limit herself to only acting movie roles. Because of her Broadway experience, she also featured in some of the most popular television series of that period including, The Little Match Girl (1986), The Diamond Trap (1988), Body Bags (1993), Something Borrowed, Something Blue (1997), and Brand New World (1998).
Her television appearances stretched out to include musical shows and among the ones she appeared on is her self-titled show Twiggy (1975), The Muppet Show (1976), A Gift of Music (1981), Young Charlie Chapman (1989), and Absolutely Fabulous (2000). She also appeared as the judge of the fashion show, America's Next Top Model (ANTM) for two years from 2005. After acting, music naturally followed and as a fledgling musician, she was invited to perform at Rodger Glover's The Butterfly Ball and the Grasshopper's Feast that took place at the Royal Albert Hall in London, in October 1975.
The following year, her music career took a more serious turn as she got signed to Mercury Records. Subsequently, she released her first two music albums under the record label. She released her first album, a self-titled album called Twiggy in 1976 while the second one, Please Get My Name Right, followed soon after, that same year. Her last album, Romantically Yours, was released in 2011 through EMI. In 2012, she collaborated with designers Marks & Spencer to launch an exclusive clothing collection for the M&S Woman range.
During the coronavirus pandemic in 2020, the entertainer launched her podcast, Tea With Twiggy, an intimate show where she has had conversations with special guests like Elaine Page, Myleene Klass, David Threlfall, and Gyles Brandreth. Her age notwithstanding, Twiggy remains active in the entertainment industry to date.
Other Interesting Facts About Twiggy
1. Twiggy Was The Youngest Person To Feature On The TV Show, 'This Is Your Life' In 1969
This is Your Life is a British television documentary show that focuses on various surprise guests. It features their life stories, with the help of a 'big red book.' In 1969, it was hosted by Eamonn Andrews until his death in 1987. It was a very secretive show with a heavy emphasis on the 'surprise element', and the guests are usually not aware of the show till they appear on it.
Twiggy, just new to fame, was the youngest celebrity to have ever been featured on the biographical television show. She was just 20 years old at the time. The show is broadcast currently on BBC but has been featured on ITV sometime in the past. Its current host is Trevor McDonald.
2. The English Supermodel Is More Than Just A Pretty Face And Has Fought For A Lot Of Noble Causes
Twiggy has been involved in many philanthropic causes over the period of time since she became a celebrity. She has been at the forefront of campaigns against animal abuse – especially about the killing of animals for their fur. She has also spoken out against the unrealistic images that the fashion industry foists on young girls that require them to be stick-thin in order to attain great heights in high fashion.
She has also spoken out, quite bravely, about the dangers of plastic surgery and eating disorders that were usually seen among aspiring models. One thing about Twiggy is that she doesn't shy away from speaking out against injustice. She also contributes generously towards research and awareness about breast cancer.
3. She Was On The Cover Of David Bowie's 'Pin – Up' Album
Another Twiggy fact you might not have known. In the year 1973, on the cusp of her fame, she appeared with English singer David Bowie on the cover of his seventh studio album, Pin-Up. The cover picture depicted the duo in eccentric clothing and outlandish makeup. The album went on to hit the top spot on the UK pop charts in November 1973.
4. In The Year 2019, She Was Awarded The Dame Of The Order Of The British Empire
The Most Excellent Order of the British Empire rewards people who have made immense contributions to Arts, Sciences, Charity, Public Service, and other related fields. The order is made up of five classes and the two most senior classes make one a knight (if male) or a dame (if female). In 2019, Twiggy was conferred this award by Prince Charles of Wales for her services to arts, fashion, and charity. This is just one of the many honors that have been conferred upon the English model since she took the world by storm in 1967.
5. Her Boyfriend and Stylist Coined The Name That Later Came To Represent Her Brand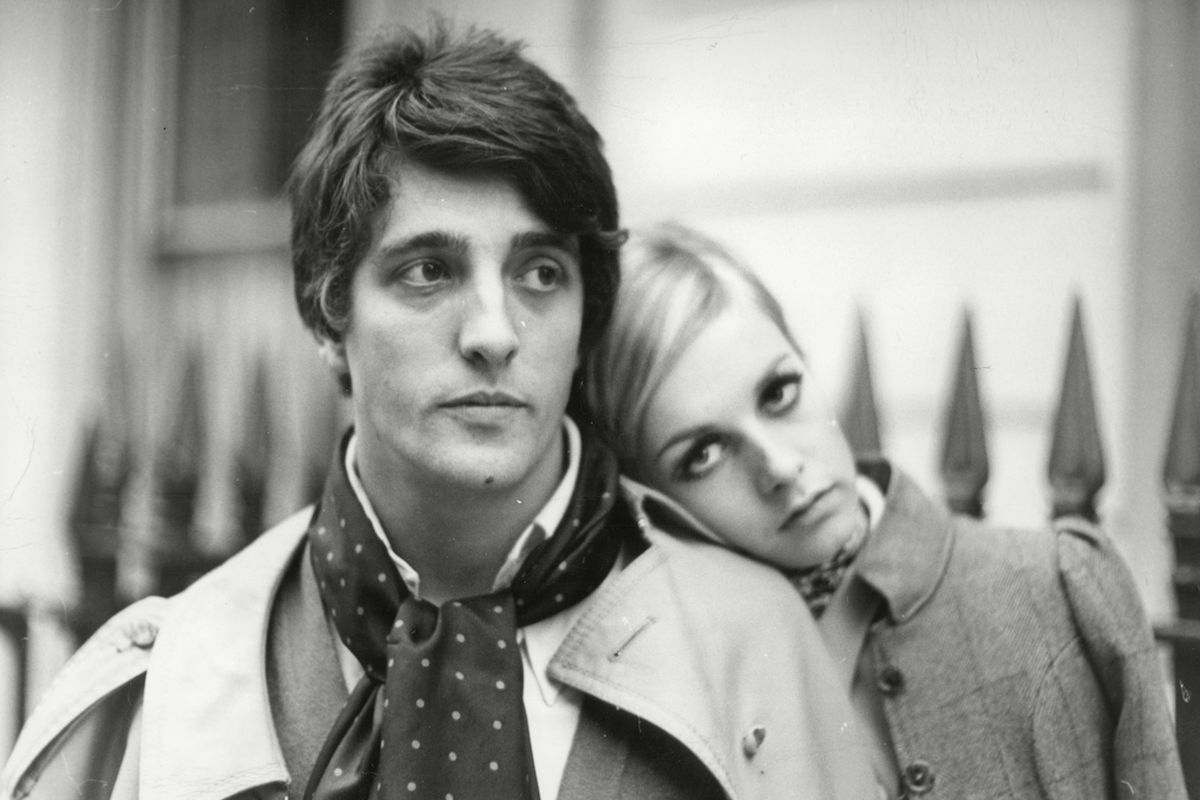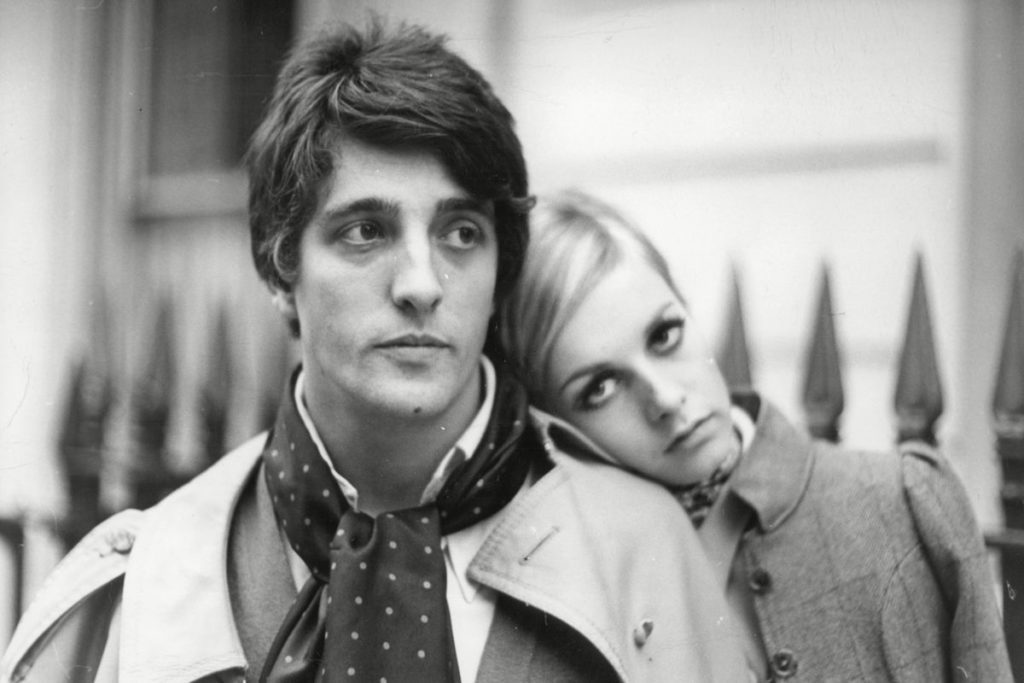 Imagine being teased by your friends for being too skinny and that skinniness turns out to be exactly what makes you rich and famous? That was Twiggy's story. She was called "Twigs" by her friends because of her bony figure. In fact, her then-boyfriend Nigel Davies decided to take things to another level and changed "Twigs" to "Twiggy" and that was how our star was born. Although it was a nickname borne likely out of malice, it later came to represent the model's brand and image, giving birth to a ripple effect of changes across the fashion world.
6. There Is A Flower That Was Named After The British model in 2010
At the Chelsea Flower Show in 2010, a flower was named after the London-born supermodel. The pale pink bloom was meant to be a tribute to her young, almost ethereal energy and doubled as a 60th birthday present for Twiggy. The flower is called Rosa Twiggy's Rose of the genus, Rosa. Twiggy's Rose is a bushy, deciduous shrub with thorns on its stem that bears dark-green pinnate leaves and a pale pink fragrant flower. If you had any doubt about Twiggy being a global icon, now you have it.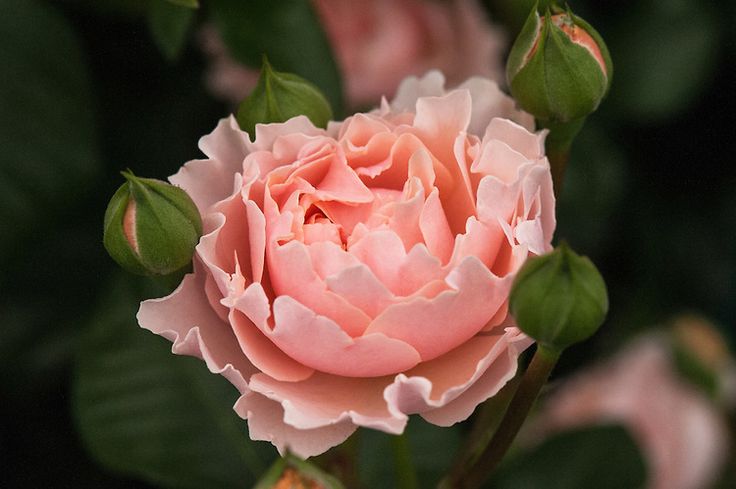 7. She Is A Two-Time Golden Globe Winner
As mentioned earlier, after she retired from her modeling career, Twiggy took up acting and was featured in her first leading role as Polly in Ken Russell's musical comedy movie, The Boy Friend (1971). Thanks to her amazing portrayal of the character, she was given two Golden Globe Awards in 1972- New Star of the Year – Actress and Best Actress in a Musical or Comedy. This marked the beginning of a long and illustrious acting career spanning over a decade. The Broadway version of the movie was played by Julie Andrews during her debut.
8. Twiggy Is A Natural Beauty Enthusiast
Inevitably, Twiggy has taken some heat for being one of those who helped propagate the notion that supermodels must always be super thin. However, she has since come out to debunk those rumors, by admitting that she herself hated her physical looks and thought the world was insane for validating and propagating her body type.
According to Twiggy, she weighed only 41 kg as a teenage model, a weight she has said is totally impossible for women over the age of 20. She has also condemned the pressure the industry puts on young models, forcing them to develop eating disorders, she has also talked about the dangers of eating disorders, and the issue of turning to plastic surgery when extreme dieting fails.
9. She Became A Widow At The Age Of 34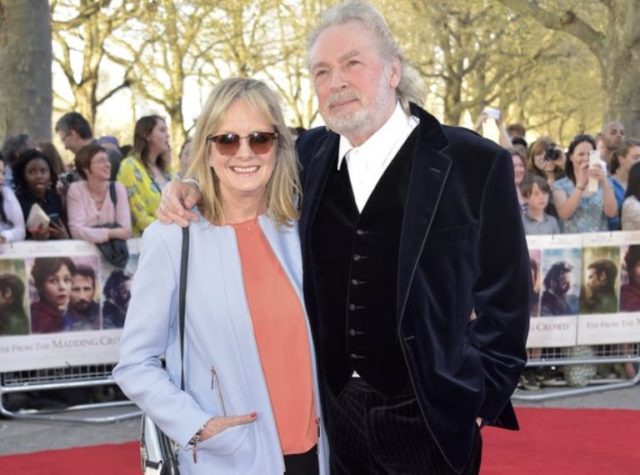 The death of a spouse is said to be one of the most painful losses one could ever experience and Twiggy discovered this when she was just 34. She got married to American actor Michael Witney in the year 1977 and they had a daughter together named Carly. Speaking in an interview with Good Housekeeping, she talked a little about how he died, revealing that he suffered a heart attack, just six years into their marriage.
Twiggy revealed that although she and Michael had already been separated by that time, she was devastated by his death and mourned him for months. She also spoke on how she had to rely on the support of her older sisters before she could recover emotionally. She did move on however and got married to English actor and filmmaker, Leigh Lawson in 1983 and they have remained together ever since.
10. What She Has Been Up To
Indeed, Twiggy did it all – she was a successful Broadway actress, a recording artist, a Golden Globe winner, a TV presenter, a fashion designer, and a businesswoman. The famous supermodel is credited with having spearheaded the trend of having only very skinny models do high fashion jobs – a trend that is still followed today despite numerous worldwide attempts to promote inclusivity and diversity.
Now in her seventies, the elegant multipotentiality hasn't slowed down even the tiniest bit, as she continues to host her podcast show, run her clothing lines, and also write her autobiographies. Her work in the showbiz field even earned her a 'dame hood' title from the British monarchy. But of all the things Twiggy is capable of, her most impressive ability still remains the ability to keep reinventing herself as the years go by. From her abode in London, she still continues to entertain us with captivating and engaging content about her personal and work life.