Elena Moussa is well known as the wife of author and American TV personality Gregory John Gutfeld. She is a desperately gorgeous and talented former model who, after quitting her modelling career, put her sharp fashion instincts to good use as a stylist and fashion entrepreneur.
Unlike her husband who lives for the spotlight, Elena Moussa doesn't like to be the one everyone is talking about and therefore, she keeps her life private. Nevertheless, she is very active on social media, but on a very low key and hence, she has a relatively low followership.
Elena Moussa Biography
She was born on the 4th of March 1982. She is a Russian and lived there with her family before they relocated to London. Other than the aforementioned, very little is known about the early years of Elena Moussa.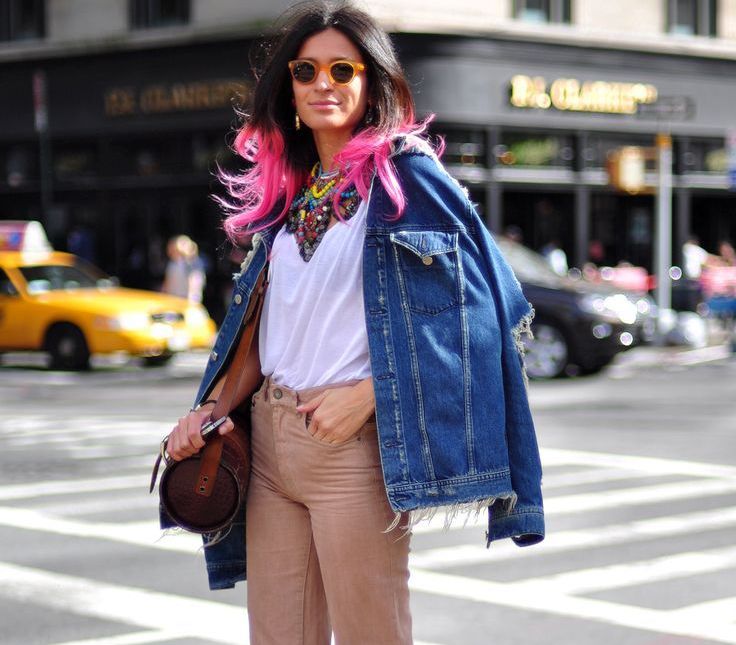 Elena Moussa is a model, fashion entrepreneur as well as a stylist. She is the founder of Moussa Project, a showroom located right at the centre of Moscow which deals in high fashion clothing and accessories. Her interest in fashion started at a very young age, prompting her to attend Parson School of Design, one of the worlds prestigious art and design institutes. After that, she also attended Fashion Institute of Technology situated in New York. Her work is so good that it speaks for itself, hence, most of her works have been recommended by well-known celebrities. We mentioned earlier that she relocated with her family from Russia to London, it was in London that she met her husband Greg Gutfeld. She came into limelight when she got married to the popular TV personality Greg Gutfeld.
Besides Greg, there is no other information about her previous relationships. It's obvious that she might have dated many other guys in the past, but currently, there is no information about that.
See Also: Molly Line – Bio, husband, Net Worth, Height, Measurements, Fox News Career 
Relationship With Greg Gutfeld and Other Facts
Greg was born on 12 September 1964 in San Mateo, California to Jacqueline Bernice and Alfred Jack Gutfeld. He is an American TV personality, blogger, editor, as well as an author. As a blogger, one of his most popular blogs is The Daily Gut. As an editor, he once worked at Maxim magazine in the UK (2004-2006). As an author, one of the books he published is How to Be Right: The Art of Being Persuasively Correct. As a TV personality, he works with the Fox News Channel. Greg is indeed, a man of many talents.
In 1987, he graduated from the University of California with a Bachelors Degree in English. His first job as a writer was with Prevention magazine, and he has also, in the past, worked with Huffington Post.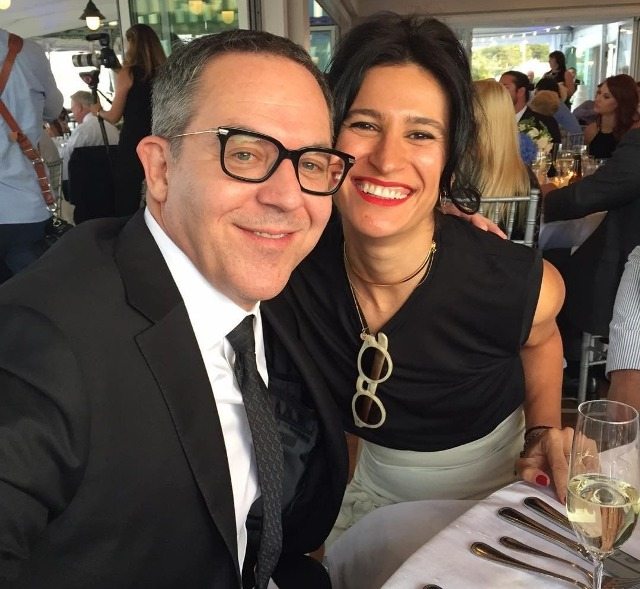 The pair met during their work at Maxim Magazine in the UK. Greg did something tricky when he was trying to get Elena's attention since he was a writer, he wrote an article about Elena, taking time to illustrate her black hair and her beautiful brown eyes, he deliberately did that to get her attention, and he got exactly what he wanted.
After a long time of dating, they finally decided to get married in 2003. The marriage ceremony was a simple one and had in attendance, their families and very close friends. Till date, nothing has been heard of their kids, it actually looks like they don't have any yet and no news about Elena getting pregnant. However, the marriage has been blissful and scandal-free and the couple currently live together in New York.
Before they got married, Greg was seen as gay, probably because of his numerous acts on TV. Anyway, that perception people had about him got erased after he got married to Elena. It seems like Greg is the one shielding her from the eyes of the public, he never mentions her name during most of his Fox news channel presentations, but Elena on her own part has been very active on social media, the little knowledge people have about her is actually through this medium.
Greg Gutfeld and Elena Moussa over the years are seen as that perfect couple. Greg continues to be good at what he does and keeps improving, while Elena on her own part has retired from appearing on cover pages of magazines and has now become a photo editor.