Marcelene Octave is the mother of Kodak Black, the famous American rapper whose real name was Dieuson Octave but he later changed it to Bill Kahan Kapri.
Kodak Black's mother migrated to the United States before Kodak Black was born, where she raised him and his siblings as a single mother in Florida. With Kodak Black's rise to fame, it is inevitable that his family members would also be in the limelight, and Marcelene Octave has had her fair share of 'fame' through the years. So what more do we know about her?
Marcelene Octave's Bio
BIRTHPLACE: Haiti
ETHNICITY: Haitian-American
Marcelene Octave is an Immigrant From Haiti
In the late 90s, Marcelene Octave immigrated from the Caribbean island of Haiti to Florida, United States of America, alongside her then-husband. It was while she was in the states that her son Dieuson Octave was born in 1997.
Unfortunately, we do not know much about her life in Haiti and some of her personal details are currently unavailable to the public. However, she raised her kids in Golden Acres, a public housing project in Pompano Beach, Florida.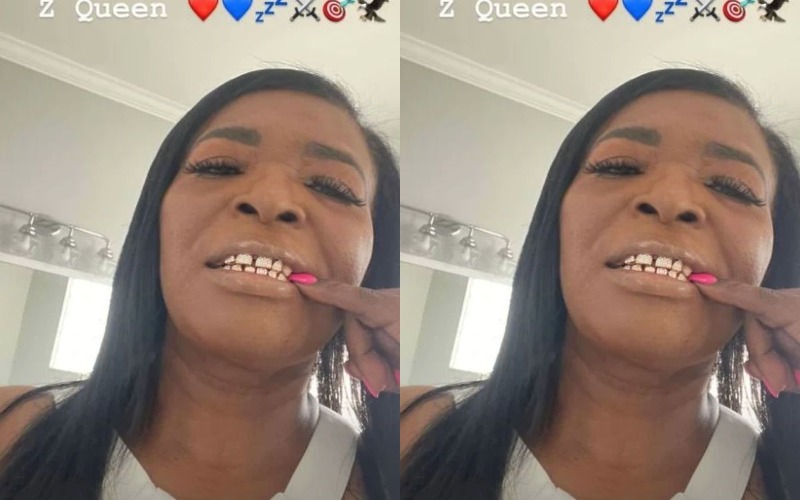 She Became a Single Mother in the Early 2000
Marcelene Octave was already married before her move to Florida; however, the marriage hit the rocks in the early 2000s when her then-husband left the marriage. In an interview, Kodak Black confirmed that his dad left when he was about 9 years old, and he actually left to start another family with his goddaughter. Marcelene continued staying in Golden Acres where she raised Kodak Black and his brothers, while her ex-husband moved to the Ely Estates housing project.
After the divorce from her husband, Marcelene no doubt had to keep multiple jobs in order to make ends meet. But even that doesn't seem to be enough. Raising three kids in the absence of her husband was tough; money was tight, and food was often scarce. In his track "Heart of the Projects", Kodak Black raps: "I was just a little boy, had to raise myself," which we believe was true for his brothers as well.
Now, things have greatly changed, thanks to the successful rap career of son Kodak Black. Marcelene is enjoying the care and love from her kids and it is possible she doesn't have to work again. Kodak recently purchased a $3 million mansion for her; this is aside from the cash and gifts he continually showers on her.
Marcelene Octave Has 3 Grown Kids Now
Marcelene Octave's three kids are all grown now and living out their lives. The eldest Masnik Sainmelus is a rapper who goes by the stage name John Wicks. He, alongside his brother Kodak Black, are members of the hip-hop group Sniper Gang and the two have even collaborated on projects together.
Kodak Black is Marcelene's second kid. The famous rapper was born on June 11 1997 and rose to fame in 2014 with his hit single "No Flockin". Subsequent albums and singles saw him peaking at the charts and soon he was working with the likes of Drake, Travis Scott, Offset, Kendrick Lamar, etc. Unfortunately, he has always found himself in trouble with the law; going to jail for weapon possession and being accused of rape. He has also had his share of controversies, for his lifestyle choices and preferences.
The youngest, fondly called Lil Kodak, is still in his teenage years. There isn't a lot of information about him online, but he was once involved in a brawl with an older man in 2017.
Marcelene Octave Has a Close Relationship With Kodak Black
It isn't all good news all the time; Kodak Black once came under fire for inappropriate behavior while dancing with his mom. The rapper had grabbed Marcelene's behind and attempted to kiss her on the lips. The rapper later came out to say that it was his way of showing love to his mama, but some netizens still find it weird. One thing for sure though is that the mother-son duo are super close and she has been with him through the difficult times.
As mentioned earlier, Marcelene Octave is super close to Kodak Black, who affectionately calls her "Z Queen". Like all mothers, Marcelene is also proud of her son's accomplishments and never fails in showing her support: from crying over his appearance on the XXL magazine, where he was named in its "Freshman Class".
The magazine is an annual issue that spotlights the ten hottest up-and-coming rappers; She at the time got a Sniper Gang logo tattooed on her left arm in support of Kodak's latest album Back for Everything. On the other hand, she was also present for his numerous court appearances, where she has always given him emotional support.