Post Malone's ethnicity is mixed, comprising of Caucasian and Italian roots. He inherited his Caucasian roots from his father, while his Italian roots were inherited from his mother. The rapper is of American nationality.
Post Malone is a rapper, songwriter, singer, and record producer from the United States. He is renowned for his diverse vocal range and has won accolades for fusing the hip-hop, R&B, pop, and trap genres and subgenres. Read on as we unravel all there is to know about Post Malone's ethnicity and nationality.
What Nationality is Post Malone?
Post Malone's nationality is American by birth. He was born in Syracuse, New York, United States on July 4, 1995. He spent part of his early life in Syracuse, New York, and the rest in Texas, all in the United States.
Post Malone spent a few parts of his early years growing up with his mother and father. The latter part of his life was spent with his father, stepmother, and stepbrother.
What Is Post Malone's Ethnicity?
As an American citizen, Post Malone's ethnic identification is not as obvious as his national identity. Due to the fact that his father is Caucasian and his maternal grandfather was born to Italian parents, his ancestry is a little more varied. This gave the rapper's ethnicity a touch of Italian ancestry.
Meet Post Malone's Parents
Post Malone's parents are Richard Post and Nichole Frazier Lake. We are unsure of how, when, or where they met, as well as whether they were married or dating when Malone was born. His parent's relationship became strained when he was a child and as such, they separated and went their ways.
The precise cause of his parent's separation is still unknown to this day. However, Post Malone lived with his mother for a while in Syracuse, New York, where he was born, but moved in with his father and stepmother later on.
Nicole Frazier Lake is Post Malone's Biological Mother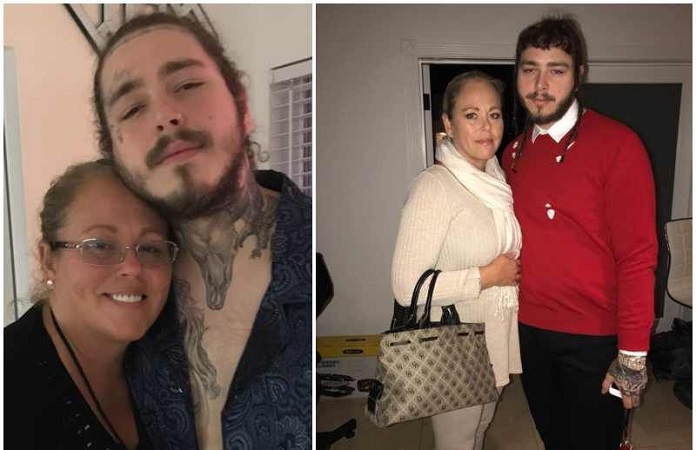 The rapper's biological mother is Nicole Frazier Lake. Despite the fact that Post Malone has made it to the limelight, she has maintained a very low profile. As a result, very little information about her is made available to the public.
Before her relationship with Post Malone's biological father, Richard Post, reports have it that she was in a relationship with a mystery man. The relationship led to the birth of Post Malone's older half-brother, Jordan.
Aside from being the mother of Post Malone, there is no information regarding what she does for a living. However, she shares a strong bond with her son and relocated to Texas in order to be close to him.
Post Malone's Father Is Richard Post
Just like the rapper's mother, his father, Richard Post, also prefers to keep his information out of the media. There is no confirmed information about his date of birth, but some sources report that he is in his 60s and was raised in Rochester, Penfield.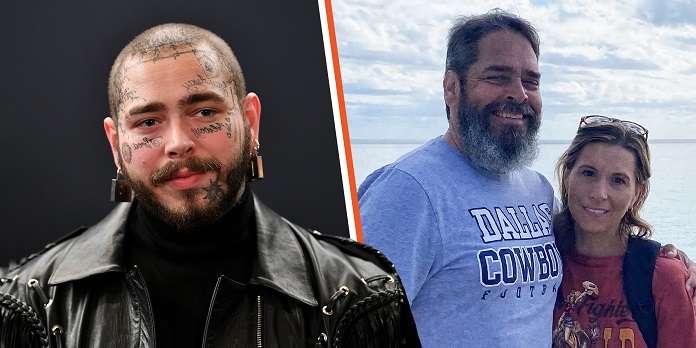 He had his university education at Syracuse University, graduating in 1988. The rapper's father reportedly spent over 16 years in Syracuse after his university education. Meanwhile, he met Nicole Frazier and had the rapper in the same city before relocation to Texas.  
Post Malone's father is currently the Dallas Cowboys' official stadium's assistant director of food and beverage operations. Richard Post previously held a position with Whirlin' DJs as a disc jockey (DJ) for CNY weddings.
After his separation from Post Malone's mother when the rapper was 9 years old, he met Jodie when he was working for a company in Syracuse called Atlas Health Care Linen Services.
Details of how long they dated before taking the vows have been kept off the public records. However, reports have it that Post Malone's father got married to Jodie, and they moved from Syracuse to Grapevine, Texas, with Malone and his stepson Mitchell. Mitchell is Jodie Post's son from a previous relationship.